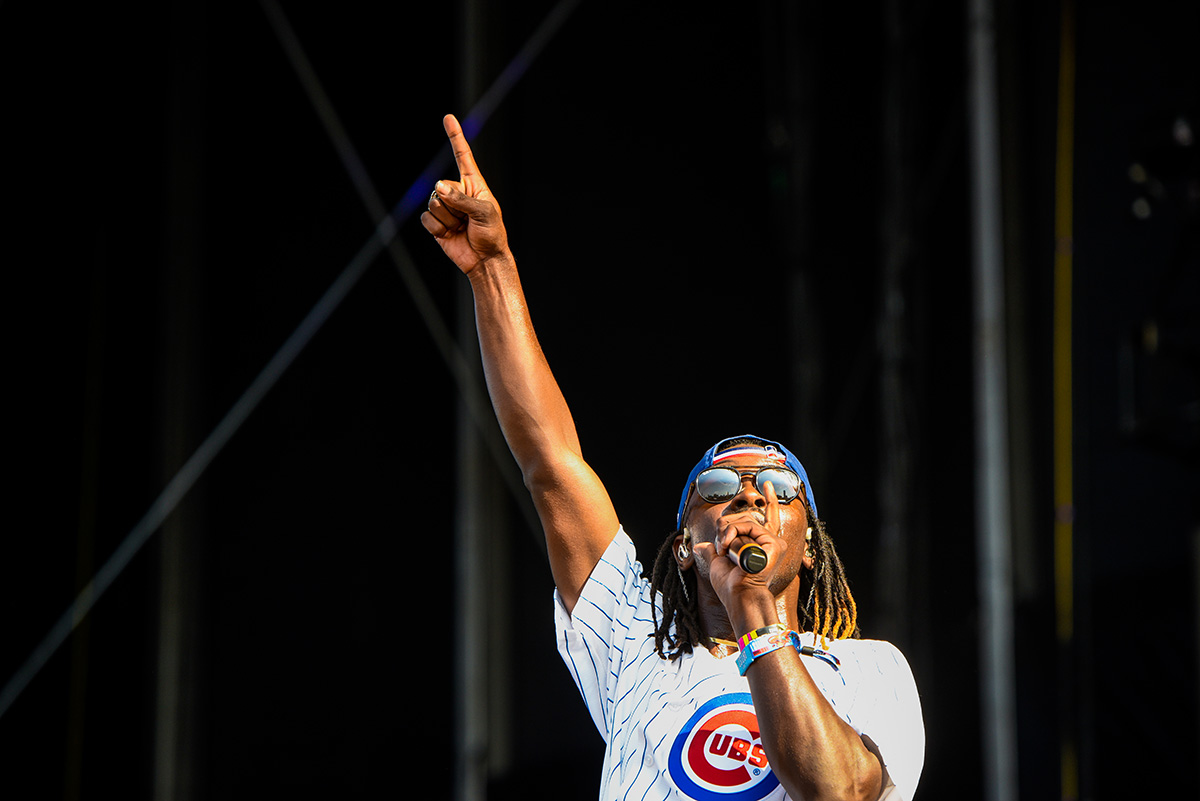 Photos by Jack Pontarelli
Whew we did it! Against all odds, the 30th anniversary of Lollapalooza actually happened. Over 350,000 people gathered in Grant Park for the 4-day festival. Those in attendance got to experience a music spectacle ranging across all genres. While many were able to see some performances on TV, nothing beats being outside, surrounded by other music lovers enjoying festival summer once again. For a moment, things seemed to be back to normal. Unfortunately, there was no humanly possible way I could have experienced all of the musical acts, after all, I am just one man! But come along with Jack and me, read about the Lollapalooza acts we were lucky enough to experience. 
Waking up every morning at 8:30 am to get ready to go to a festival was an adrenaline-induced experience because we haven't been able to do anything of a sort in a very long time. However after a few cycles of consecutively parking at the Austin blue line train stop, taking the train ride for an hour all the way to downtown Chicago and then marching down Michigan Avenue until arriving at the festival entrance turned into a mission. In fact, yours truly averaged 25,000 steps each day over the festival. After being stuck inside the past year my feet were tired, legs sore, but my gluts looked fire. The blistering heat from the sun beaming down meant there was simply no way you weren't going to get sweaty but it was great getting to the jamboree early each day because you get your money's worth, stumbling upon new artists that open up the show.
Artists like rock band Michigander or DJ Kooze admitted this was their first time performing at Lollapalooza or even their first time performing entirely. Being the first to experience their debut made you a fan almost instantly as a way to cheer them on. It is a truly great experience starting your day following new artists along their success journey. Whether it was a fresh DJ set by the brightly pink, Blossom or a soulful piano solo by Jac Ross.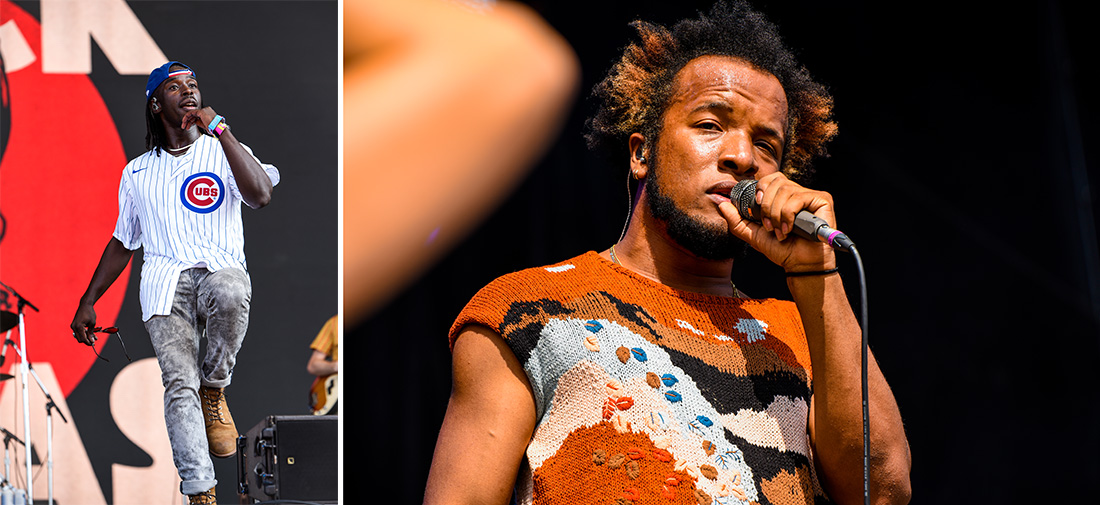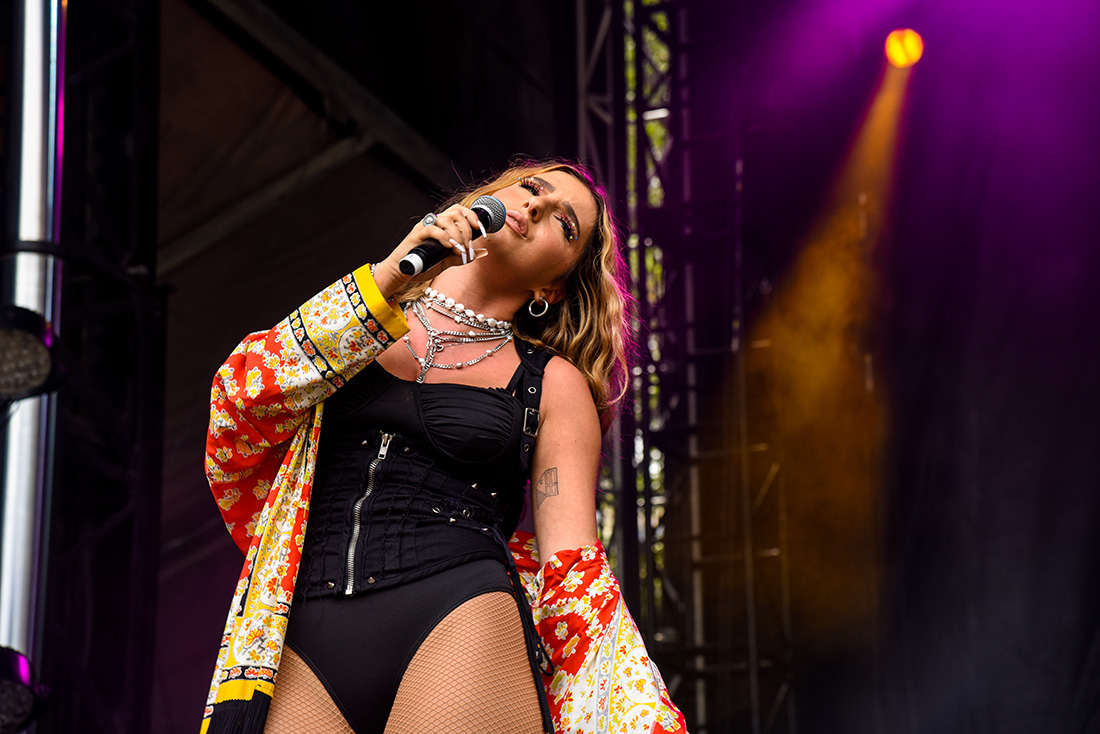 As always, there were countless new talents getting massive Lolla exposure. Talent such as R&B styles of Chiiild, the calming voice of Cautious Clay, the beautiful pop sensation Njomza or Tik Tok singer Tai Verdes. Even the Mayor of Chicago, Lori Lightfoot came out to introduce The Black Pumas and claimed Lollapalooza being the largest music gathering in the entire country if not the world.
Editor's note: EXIT Festival in Serbia was the first large "post-pandemic" event.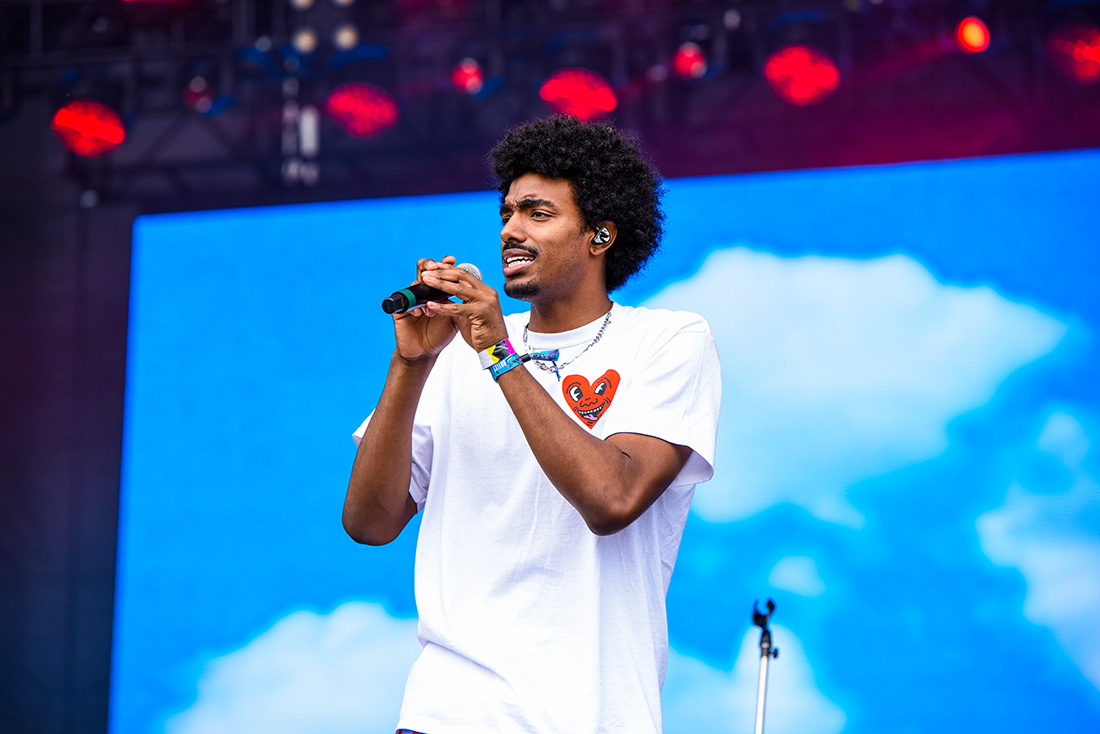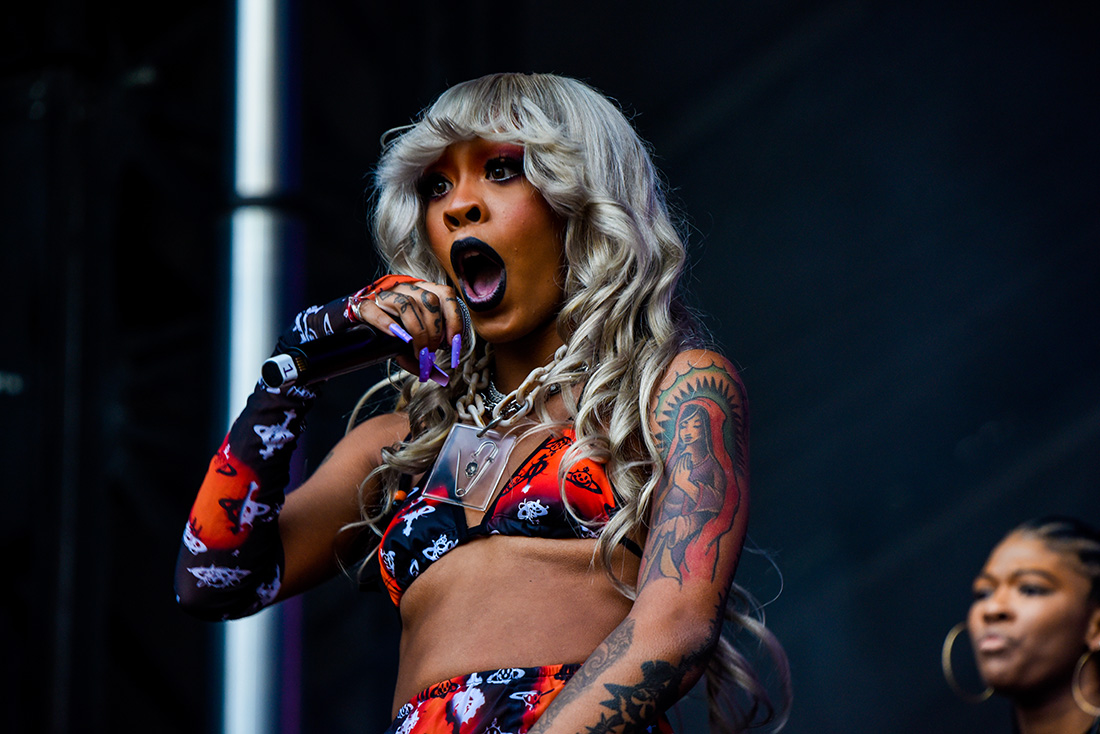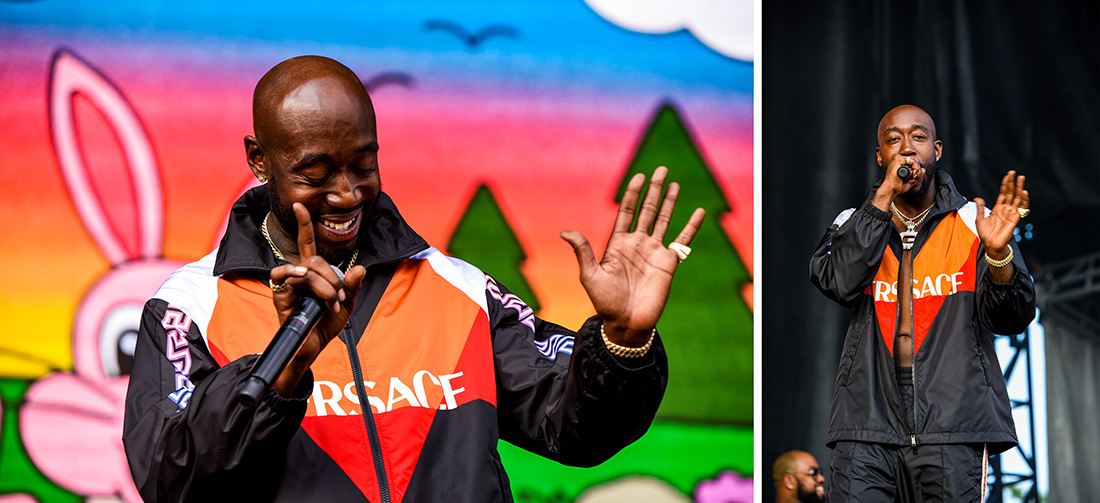 Being a sucker for rap it was great seeing artists that I haven't seen live since 2019 including Rico Nasty, JPEGMAFIA, and Freddie Gibbs. One of the most chaotic rap sets was by Playboi Carti. While he may not be a traditional rapper, he was the perfect hype man to lead the rowdy crowd into a frenzy. The mosh pit was so intense that it completely destroyed my shoes. However, Carti had to stop his set repeatedly due to plenty of people in the crowd needing to be escorted from passing out or being trampled so maybe shoes were the least of my worries.
The only other rapper whose mosh pit rivaled Carti's was Freddie Gibbs. The gully artist made fans go wild during "Crime Pays". He stopped the song short because he was pissed he didn't get to perform tracks off his latest album Alfredo due to the pandemic so he made the fans chant "Fuck Covid!" before continuing his show.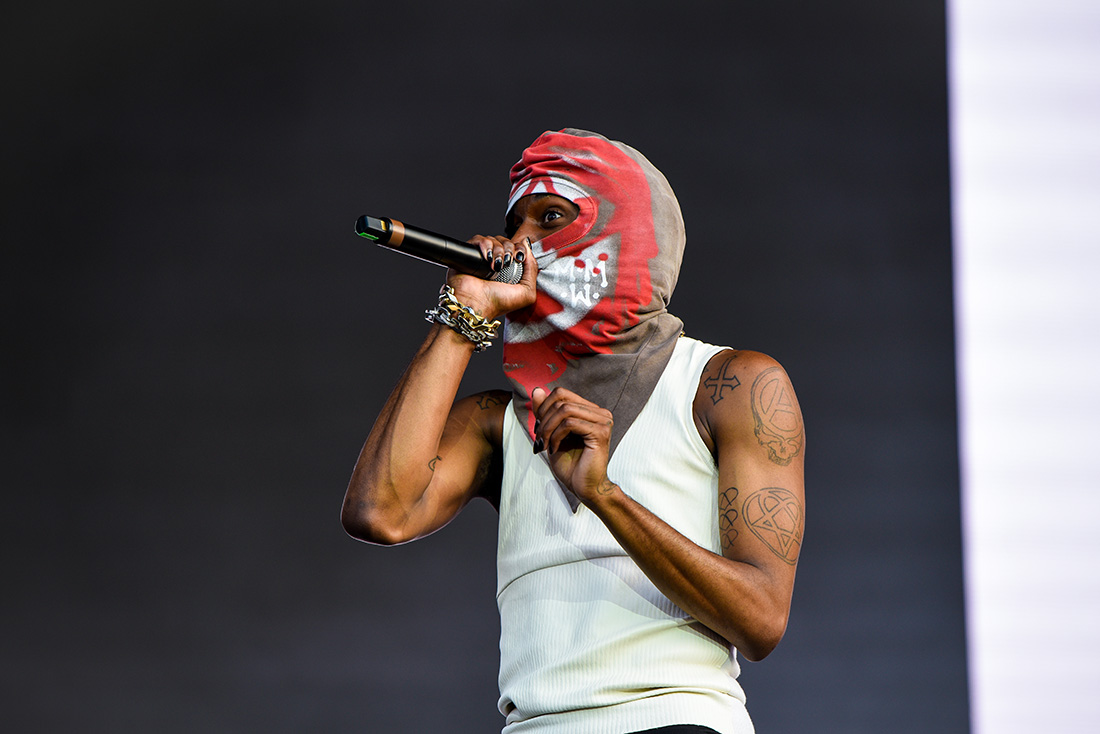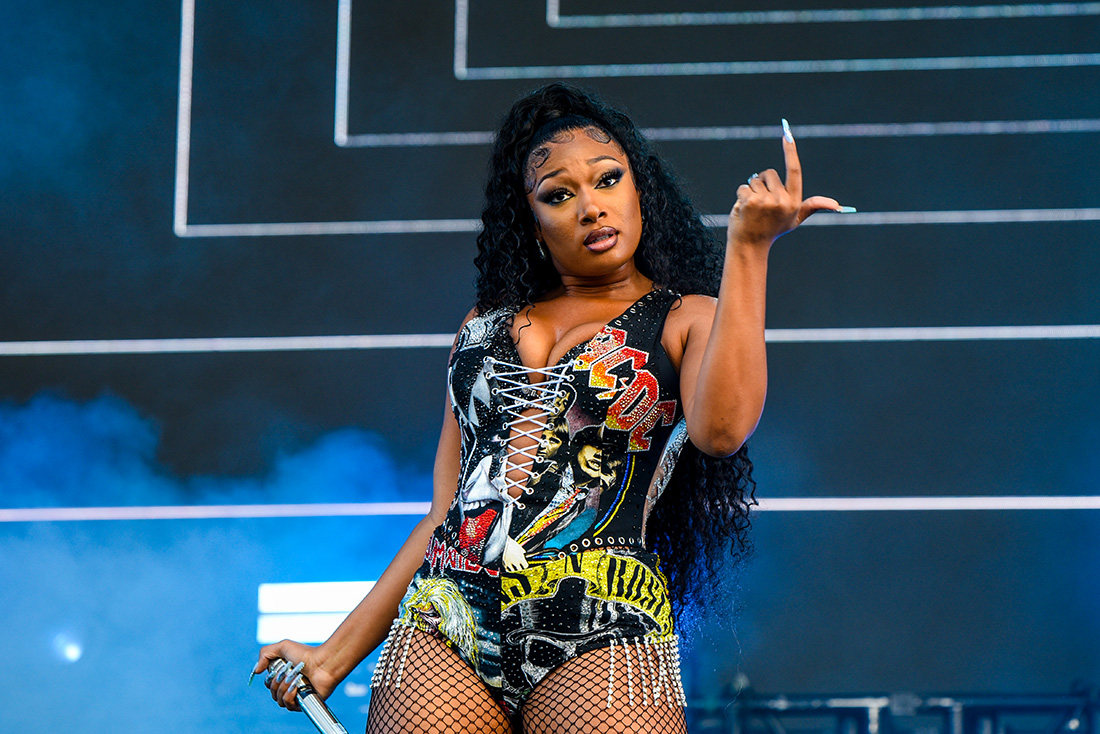 However, the rapper who definitely trumped both those sets was Megan Thee Stallion. The rap queen put on a mesmerizing performance with bangers like "WAP", "Pop It" and "Hot Girl Summer." The crowd was packed to the brim to see her be sexy and dominate the stage that I had to climb a tree just to get a glimpse of. 
The reason why most people go to Lollapalooza is the fact you can see multiple big-name artists in one spot. This year was particularly interesting, seeing how the influence of the Internet generation has impacted the music scene. Many people, myself including, were debating whether to see a traditional mainstream star or a YouTube sensation performing at the same time. For example, the first night the main headliner that many fans went for was indeed Miley Cyrus. And while I respect her singing talents I went to see the meme-god Oliver Tree. She had a fantastic set with special guest appearances from Juicy J, G Herbo, Wiz Khalifa, and even Billy Idol! But Oliver Tree brought out a real-life alien on stage named Ricky. Sorry Miley but an intergalactic species is going to win me over every time.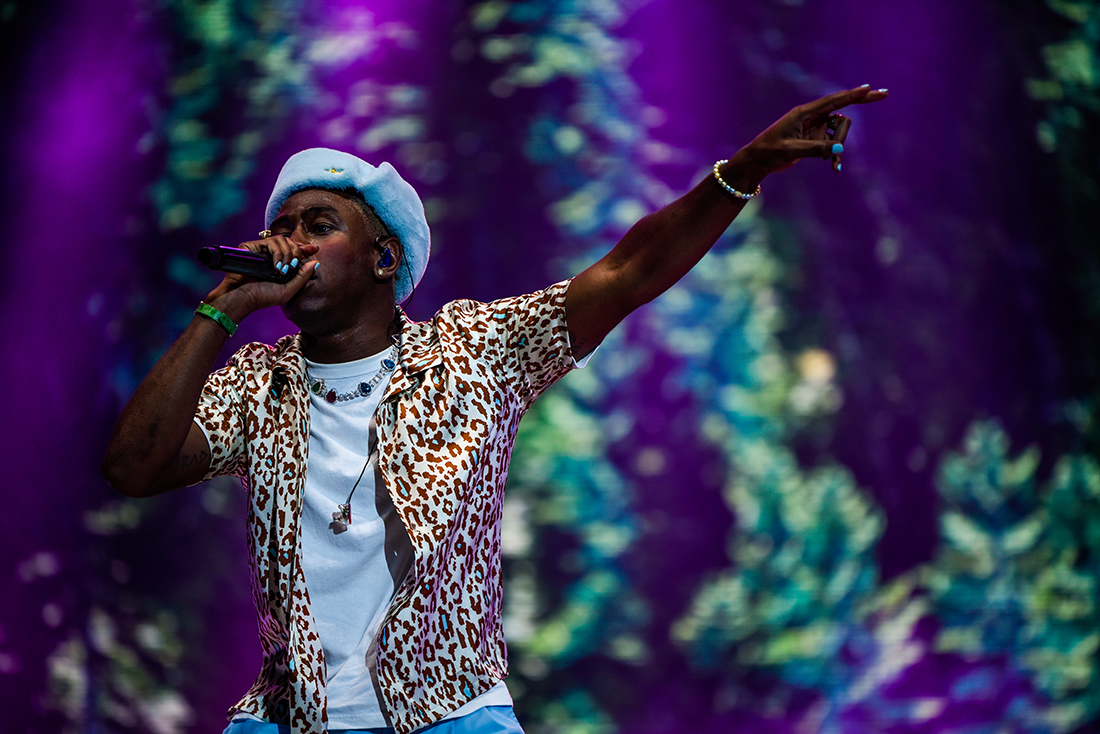 One of the best sets of the entire festival has to go to Tyler The Creator. Being a fan of Tyler The Creator since high school it's been fascinating to see him continue his growth as an artist, breaking out of the "just a rapper" mold. He did songs from Flower Boy, Igor, and Call Me If You Get Lost. Doing jams like "Earfquake", and "See You Again" but also did throwbacks such as "Yonkers." This man showed up as a bellhop but also had a mechanical speedboat.
Let's be honest, there are not many artists that have the caliber of performance to properly close out Lollapalooza and there probably wasn't anyone more capable than The Foo Fighters. Starting with "Times Like These" felt surreal; hearing Dave Grohl sing the chorus "Its times like these you learn to live again, its times like these you live again" pierced the soul after the year we all went through. They continued their mega set with hits such as "My Hero", "The Pretender" and "Learn To Fly."
However my favorite performance the entire weekend had to be YouTube star Marc Rebillet. I will preface my biases with the fact that the man shared my recorded clip of him running in circles shouting "Fuck Jeff Bezos" on his Instagram and got me 1200 views (humble brag). Being a fan of his for a few years now it was awesome seeing him graduate to main event status at the same time as Journey and Post Malone. I was right in the front row to catch his, now iconic, improvisational skills. His entire sets are completely freestyled but he does take song requests to end the show. My section yelled out "Girls Club!" He grinned and happily obliged. Rebillet's afterparty set was completely different from the Lolla performance. When he ended his 2-hour set with, "Summertime", things got wild …  I missed my ride, my phone died so I couldn't call an Uber, you get where this is going I'm sure.
The 30th anniversary of Lollapalooza surpassed expectations. It was fantastic meeting people I respect (like LP) or finally experiencing a live DJ set from the legendary Steve Aoki. There were even last-minute surprises like the inclusion of G Herbo and Monophonics. More importantly, it just felt great experiencing live music again. Meeting up with friends and watching a performance together over a drink like old times as well as making new friends within the crowd, bonding over liking the same artists or hobbies. Hopefully, this is a good sign of things to come.