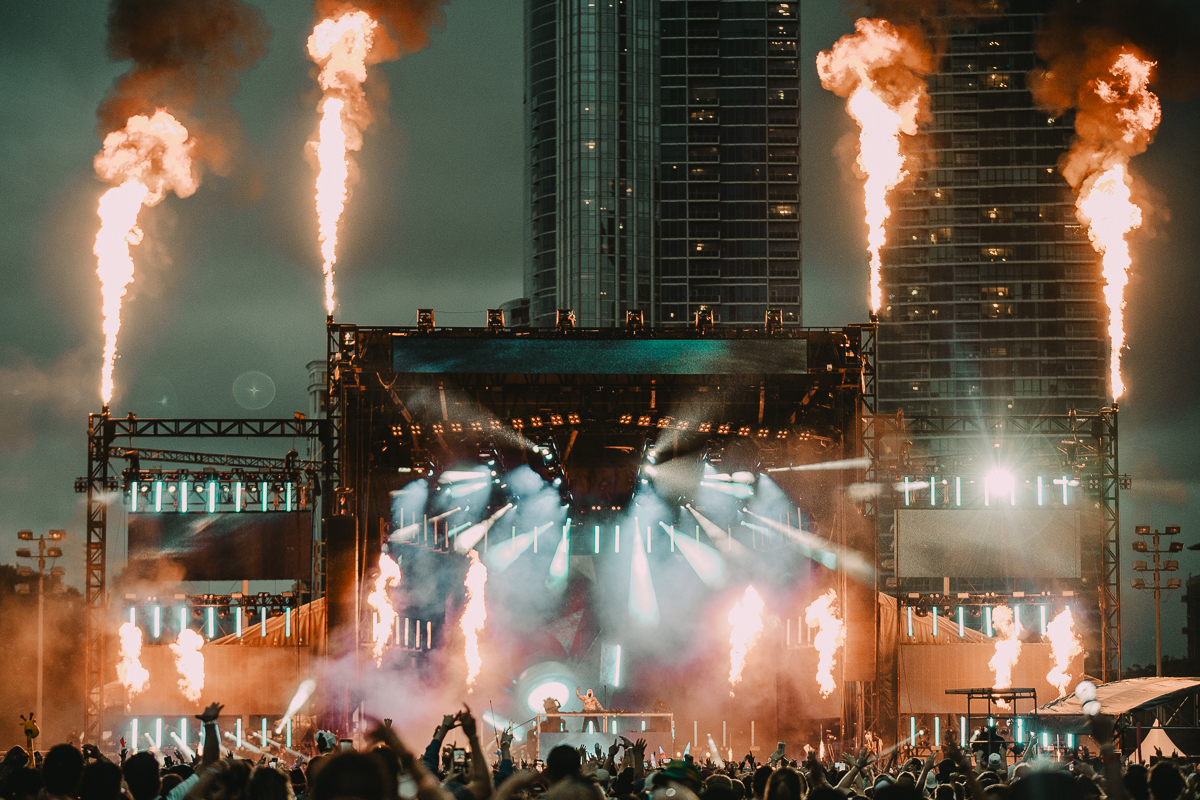 photos by Manny Diaz
Year after year, the most highly anticipated music festival in Chicago is Lollapalooza. With summer in the windy city nearing the end, the event is the crown jewel for music lovers across the city. For over 30 years Lollapalooza has been delivering some of music's biggest stars and brightest up-and-comers and this year was no exception. Taking place downtown at Grant Park, there were a dozen stages with a plethora of artists across multiple genres.
The best part about Lollapalooza is the slew of indie artists that get a bump to mainstream exposure. One indie band that needed to be seen live was Franc Moody. The duo, Ned Franc and Jon Moody, joined by a band, brought the funk to Chicago getting everyone in the audience to grove along with them. Tracks like "I'm In A Funk" and "Dopamine" brought a sensation of euphoria that made it fun to dance in the sweltering heat.
Another band I was excited to see was Ekkstacy. With solid tunes like "I Gave You Everything" it's easy to see why Ekkstacy has made their way up to this stage so fast. Other tracks like "Then I Met Her" are great in their simplicity and struck a chord with the crowd before he finished with my favorite Ekkstacy song, "I Walk This Earth All By Myself".
An indie artist that stole the hearts of many, however, was Beabadoobee. Having seen the young singer when she was an opening act years ago to now gather a gigantic crowd at one of the largest festivals in the states was beautiful to witness. Adoring fans screamed as she came on the scene and sang along to "Talk" and "Coffee". It was truly inspiring to see how far the singer has come.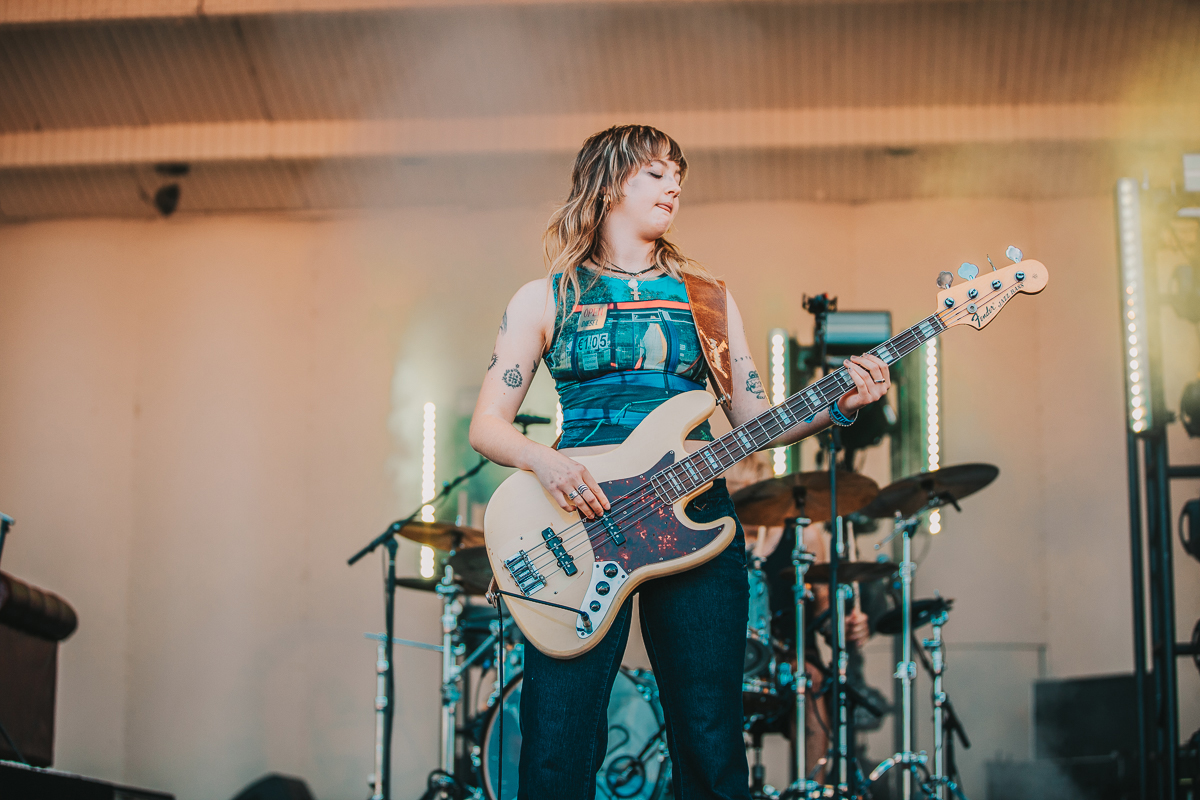 Looking at the lineup this year of Lollapalooza one couldn't help but get giddy at the site of how many well-known DJs were listed. Producers like AfroJack and Diplo were holding down the Perry Stage giving the ravers a blast from yesteryear. Subtronics and especially Svdden Death filled the stage with a heavily bass vibe that made the vibration shake the ground and fans' headbang. Sofi Tukker had an elaborate stage display with arches and columns. Tukker stepped in first with a drum pad saying, "Who came to Lollapalooza with their best friend? I did!" and then introduced Sofi as she came out in a fur dress with a guitar.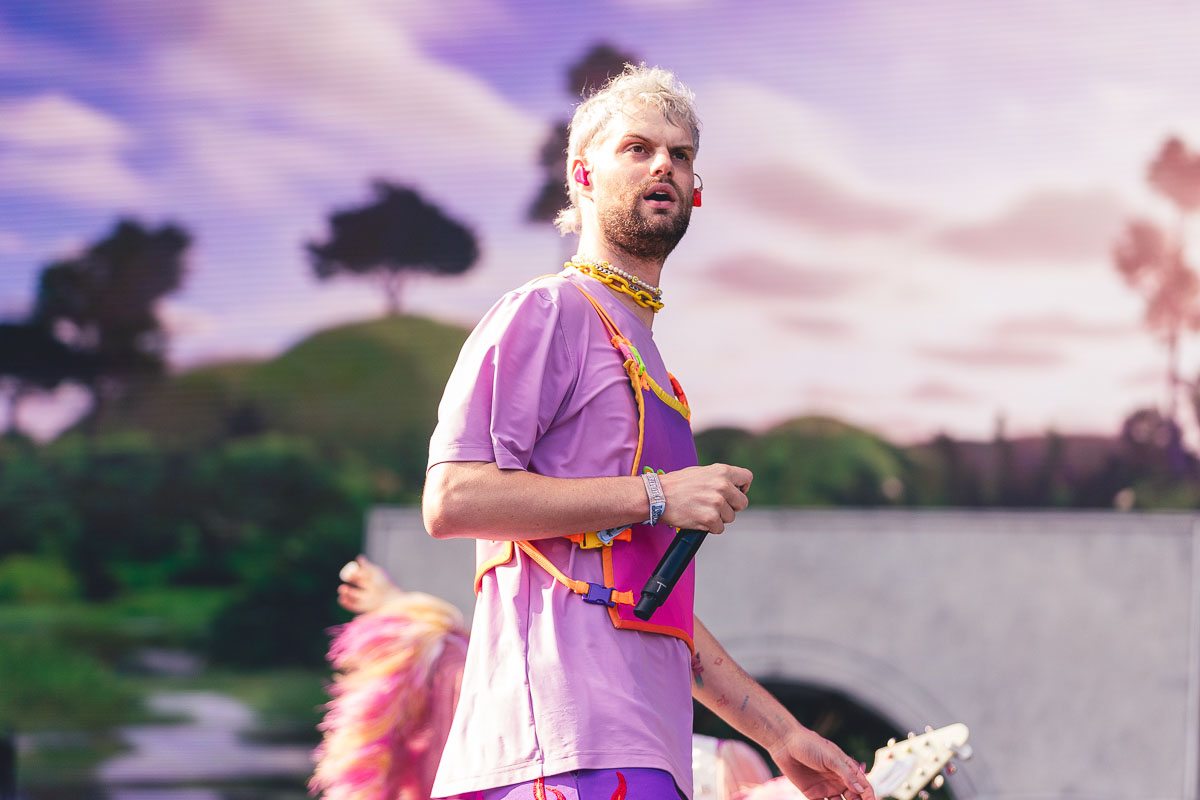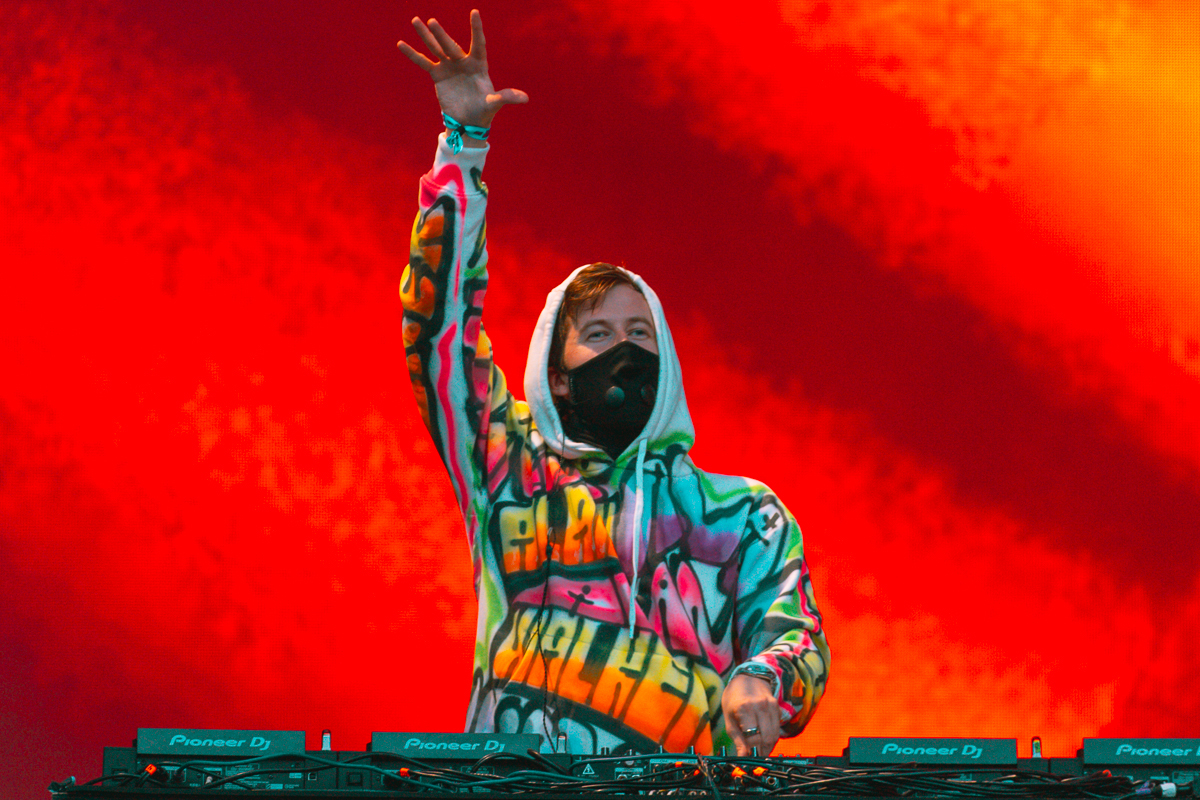 Alan Walker came out with hits like "The Spectre" and "Alone" before ending with his all-time classic "Faded". Other DJs often brought guests with them. Odesza, for example, put a spotlight on Izzy Bizu during "Forgive Me" while Dom Dolla had Nelly Furtado come out to perform their newest collaboration "Eat Your Man".
NBA legend Shaquille O'Neal aka Diesel has been living his best life this summer touring the festivals. If he's around your area doing a DJ set, do yourself a favor and go! Shaq always has an interesting blend of 80's rock like "Welcome to the Jungle" meeting Kanye West's "Power" blending into modern bass. "Y'all ain't tired get yo hands up!" he yelled out, riling the crowd up.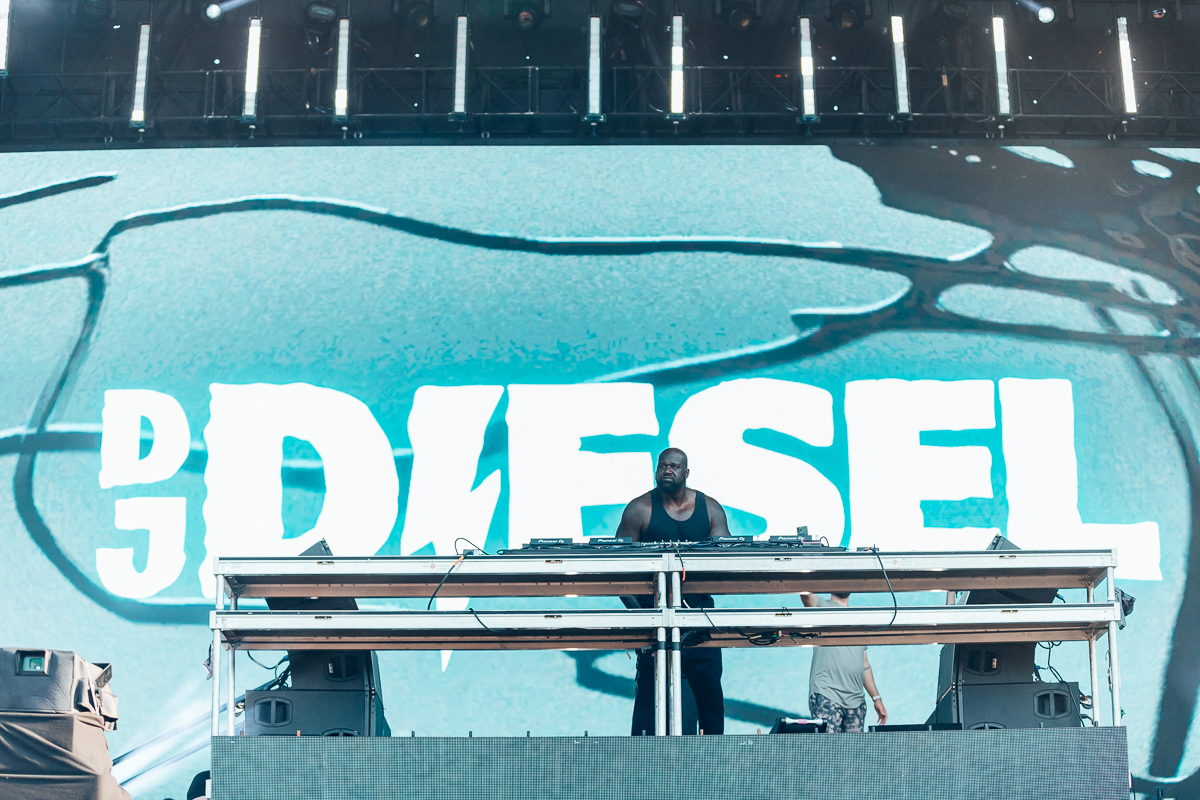 The selling point for Lollapalooza, however, is the number of mainstream artists you can see over the weekend. Kendrick Lamar was the biggest hip-hop rapper the festival had this year. A massive crowd formed for hours waiting in anticipation. Later Jessie Reyez joked, "If your homie brought you to see me, Hello". Funny enough this was true for me. Then there was Karol G looking stunning in a Rolling Stones beaded top owning the stage with tracks like "Tus Grafitas". Red Hot Chili Peppers returned to Lollapalooza once again to be greeted by a sea of fans. They opened up with the classic "Can't Stop" and "Scar Tissue" ending with an encore "Give It Away".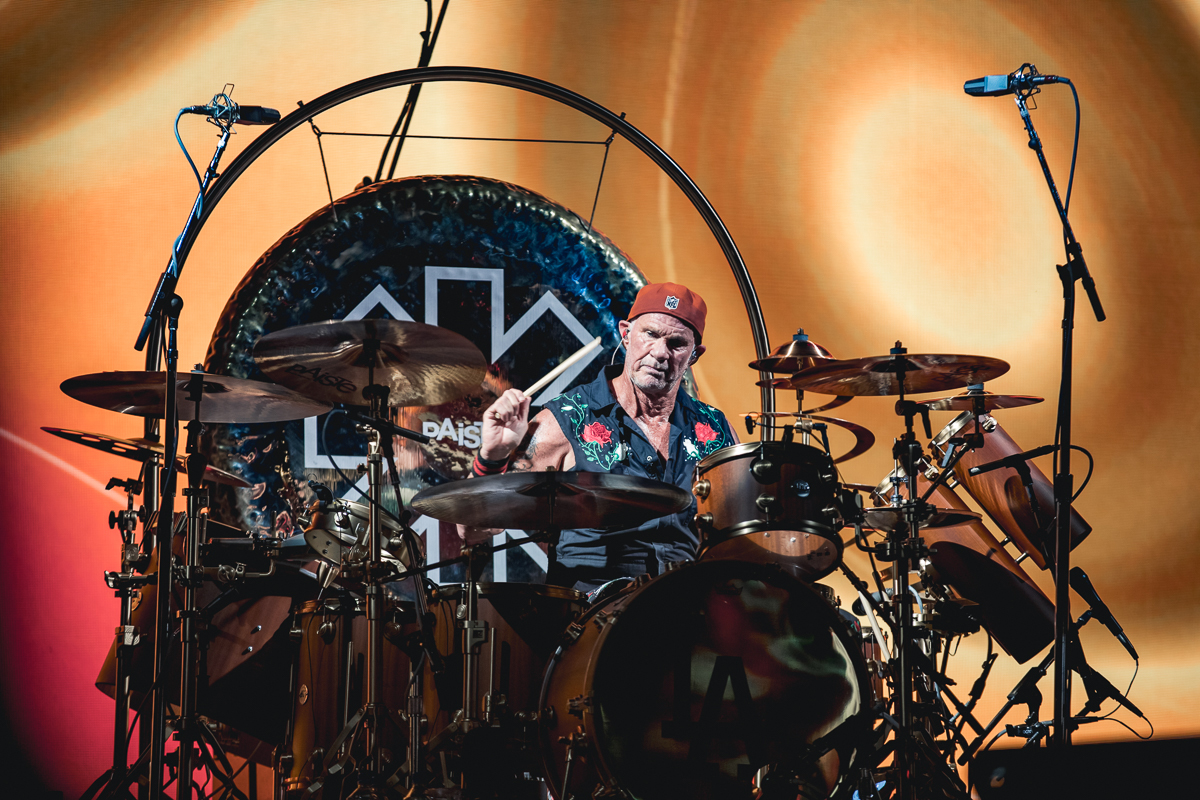 However, for my money, Thee Sacred Souls had the best performance. Arriving early to catch their set meant getting rained on but after nervously talking to the trio briefly backstage, I rushed to the main stage to catch their performance. Hiding under trees in the distance before admitting defeat to the weather, I marched with muddy shoes and a soaked shirt to join the crowd of soggy fans. The bandmates were also getting rained on but it didn't seem to be a bother, "Nothing wrong with a little rain," pointed out Josh Lane with a smile. As their name suggests, their soulful tunes are smooth and reminiscent of Motown tracks. Songs like "Trade of Hearts" and "Will I See You Again?" are messages of pure love and heartbreak that many can relate to. The band also performed a sold-out aftershow at Sleeping Village. The smaller venue made for an intimate setting perfect for the lovebirds in attendance.
In spite of the weather, Lollapalooza delivered a phenomenal lineup of performances yet again. The crowd was buzzing with excitement the entire weekend and will likely continue to do so in reflection of this epic weekend for a few more days.