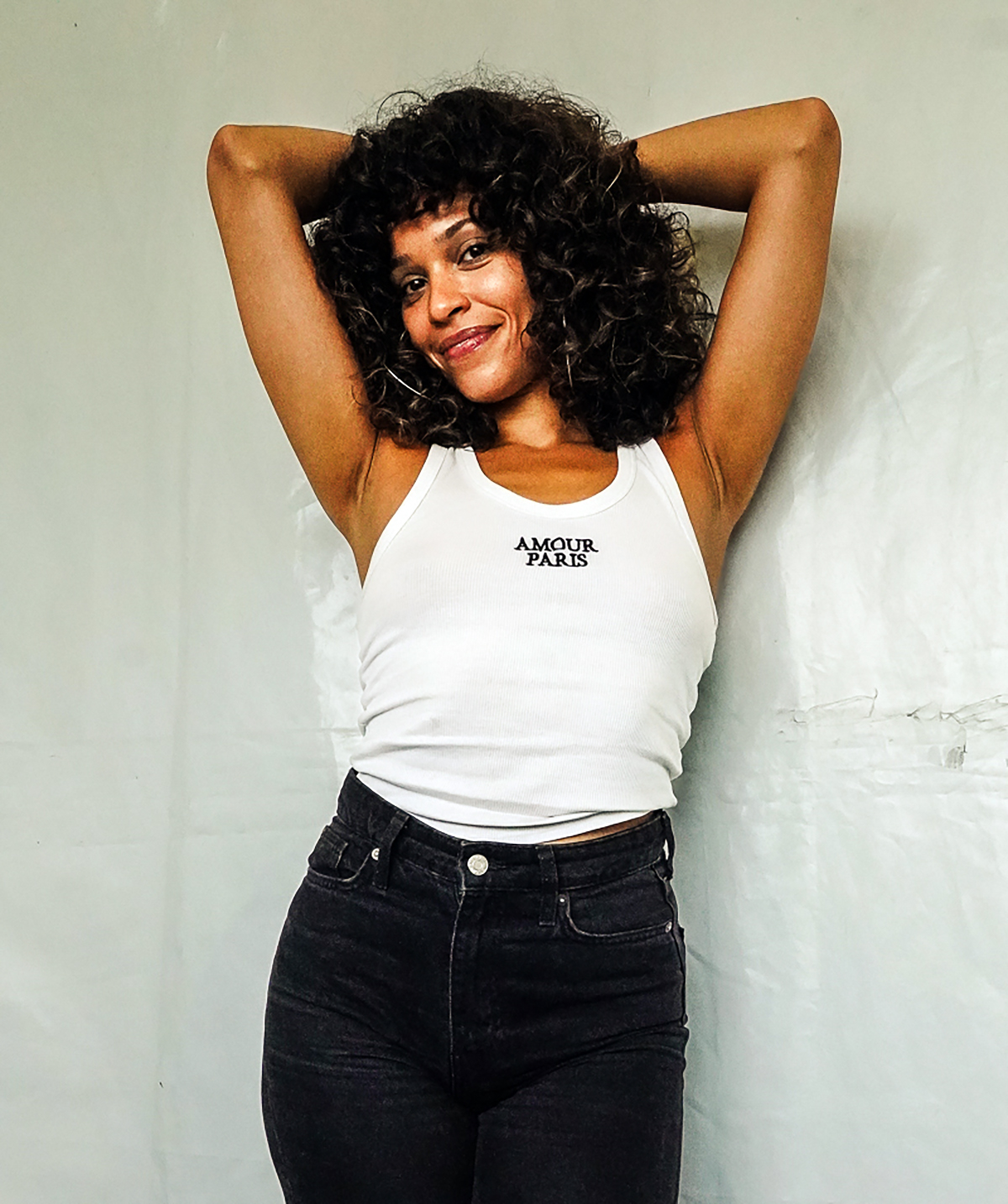 Izzy Bizu is a wonderful singer whose vocals have been wowing fans over the last several years. the artist performed at this year's Lollapalooza performing "Forgive Me" with Odesza. In addition to musical collaborations, Izzy has been working on her own music. Her latest release, "Flower Power", is a bright track that perfectly fits the summer energy. Ahead of her performance at Lollapalooza, Izzy Bizu was kind enough to talk to Quip about some of her upcoming projects.
Vidal Granados: Welcome to Chicago! Sorry about this storm, but aside from that, how are you enjoying your Lollapalooza experience?
Izzy Bizu: [Laughs] Being from London this weather is fine. I arrived 2 days ago, was a little jet lag, but yesterday I got to enjoy the day in the sunshine. There are a few artists looking forward to seeing. Love Chicago, second time being here and I haven't stopped eating. I'm actually fighting off a cold though, but don't worry I'm good now.
VG: Whew that's good. I'm already soaking wet so getting sick at this point feels inevitable.
IB: I actually got this cold by giving flowers out to people to promote my single, "Flower Power," it was in the rain as well.
VG: You're currently touring with Odesza and you'll be performing your Grammy-nominated collaboration track "Forgive Me". Congratulations on the nomination! What was it like working with them; how did that relationship come about?
IB: First, it feels amazing! It's my first-ever nominee so I'm very happy about it. It's funny how it was written. It was during lockdown and we were sending each other ideas on What's App. They sent me this very slow soul song, which I loved 'cause soul music is my bag, so I wrote to it. Sent it back, and they sped it up, sampled it, did some crazy stuff, and sent it back. After a year went by they were ready to release it.
VG: I love your track "Flower Power," it's a banger! Even listening to it on the way here the song puts you in a good mood so I was going to keep the rain mess me up. It's about adventuring so how important is it for you to take risks?
IB: It's absolutely important. Growing up I wasn't really allowed to take many risks. But as soon as I met my band and went on tour, I was away from my parents and my band was encouraging me to try new things. That lyric, "skating on the highway," actually happened in Omaha. I wasn't a good skater, but I was doing it anyway and it was exhilarating! We ended up at a golf course and swimming at a lake having someone chasing us cause it was their property (laughs). That's what "Flower Power" is for me. Reliving these crazy, funny moments of my youth.
VG: Another song I was jamming to earlier was "Dumb" – what a fun dance track. Not going to lie though got a little in my feels thinking of dumb decisions I made in the past. Had a single tear while I was grooving [laughs]
IB: [Laughs] I'm sorry you felt that way! Honestly, I wrote that song with some friends. It was one of those moments while writing you reflect and go, "Damn I can't believe that happened to me". But those moments happen and shape us to now we can look back and laugh at them. You can see it clearly now and move on quickly from it.
VG: "White Tiger" is a song you released a while ago, but has found resurgence thanks to TikTok. As an artist, how does it feel to release a piece of art that is personal and it gaining new audience years later?
IB: It feels really good. It's a song I wrote when I was 17. It's very personal because it's about first love, me moving out, and exploring the world for the first time. It's like reading an old diary again so it's quite special. I'm glad people are enjoying it.
VG: Are there any specific hobbies or activities you do to relieve stress or when you have writer's block?
IB: I cook! I will literally cook for anybody. It's creative and you get something by the end of it [laughs]. I like making it look cute and feeding my friends when they're around or just myself. None of my dishes are really that hard which is why it's fun.
VG: Lastly, is there anything you can mention about your upcoming album? 
IB: I'm going to have to condense it to 12 songs. I would love to have 17 like the last album, but that's a lot. The album is very soulful, I wanted to go back to the soulful vibes. There are a bit of hip-hop vocal sample elements. It is a personal project that I can't wait to bring to life. There are a few features as well. There are some great producers who are basically my friends working on this album. I love working with my friends. You spend so much time working on music and talking about feelings all day so you become close.
VG: Can't wait to hear the final product, we'll keep our eyes open for it.