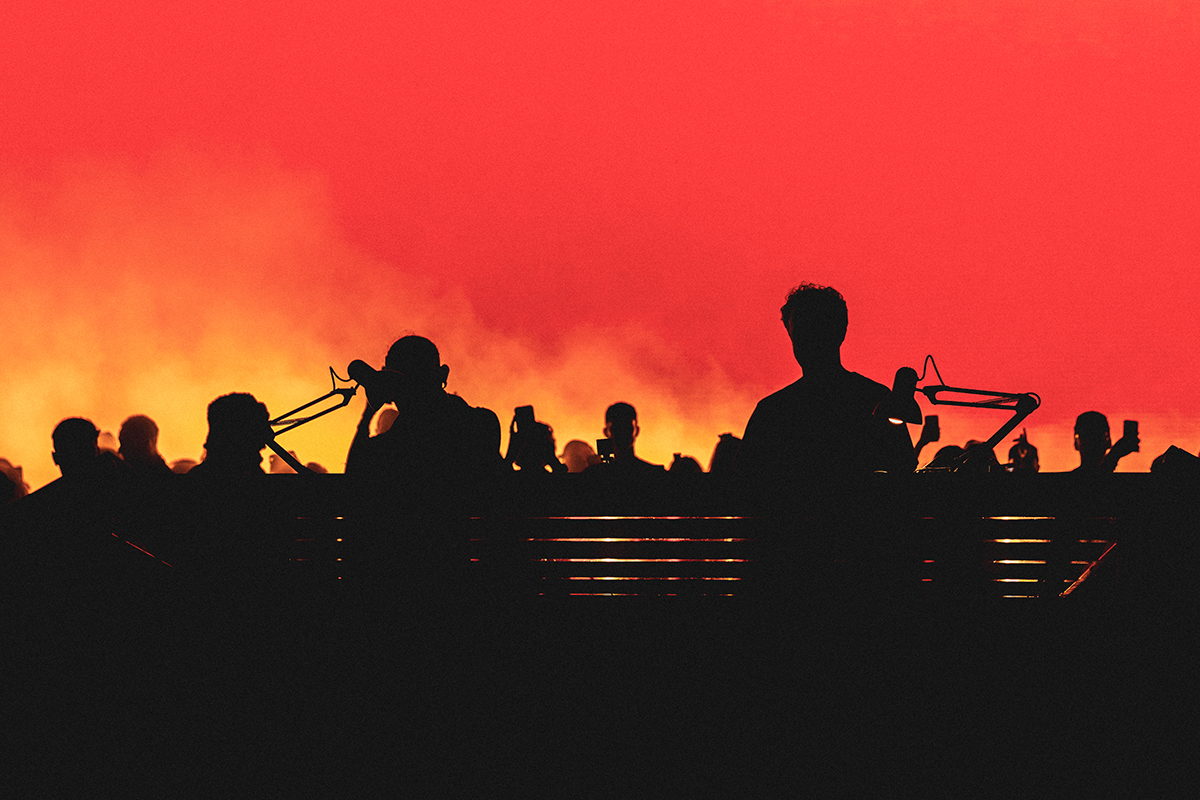 photos by Nathaniel Windisch
Last weekend, Hard Summer hit the earth as boisterously as its namesake. The searing energy that radiated from each stage paralleled the Los Angeles summer. Equipped with five venues nestled between easy pathing, but a lack of shade, each stage featured a star-studded lineup that would make Portola blush. It wasn't all butterflies and rainbows, but the extravaganza came with all the lights and sounds you could ask for. Hard Summer proves why it holds a special place in the .mp4 files of our memories.
Those keen will understand that Memorial Coliseum is a familiar place. Skyline Festival earlier this year in February was a welcome introduction to what would eventually unfold in the summertime. Hard isn't dedicated to only house music, however, although a Kaskade / John Summit headline is nothing to scoff at. Skyline was only half the battle, literally: Hard Summer opened up 3 whole new stages. Two of those new venues were actual, literal arenas. This is the rave DLC that Goldenvoice just can't give you.
Isoxo was a huge highlight for me. Watching him glow up from a timid DJ that G Jones brings out sometimes to a full-fledged performer, conducting huge crowds and flying around the stage like a maniac almost brought a tear to my dehydrated eye. Like, come on, Isoxo walked on stage to a guitar solo – if that man's ego is competing against blimps at this point. I'll allow it though Isoxo's beats are disgusting. Truly just unsanitary. From the two paths that glitch bass DJs tend to go down, he specialized in chaos. For the rest of this year and most of next, you might hear his name a few times.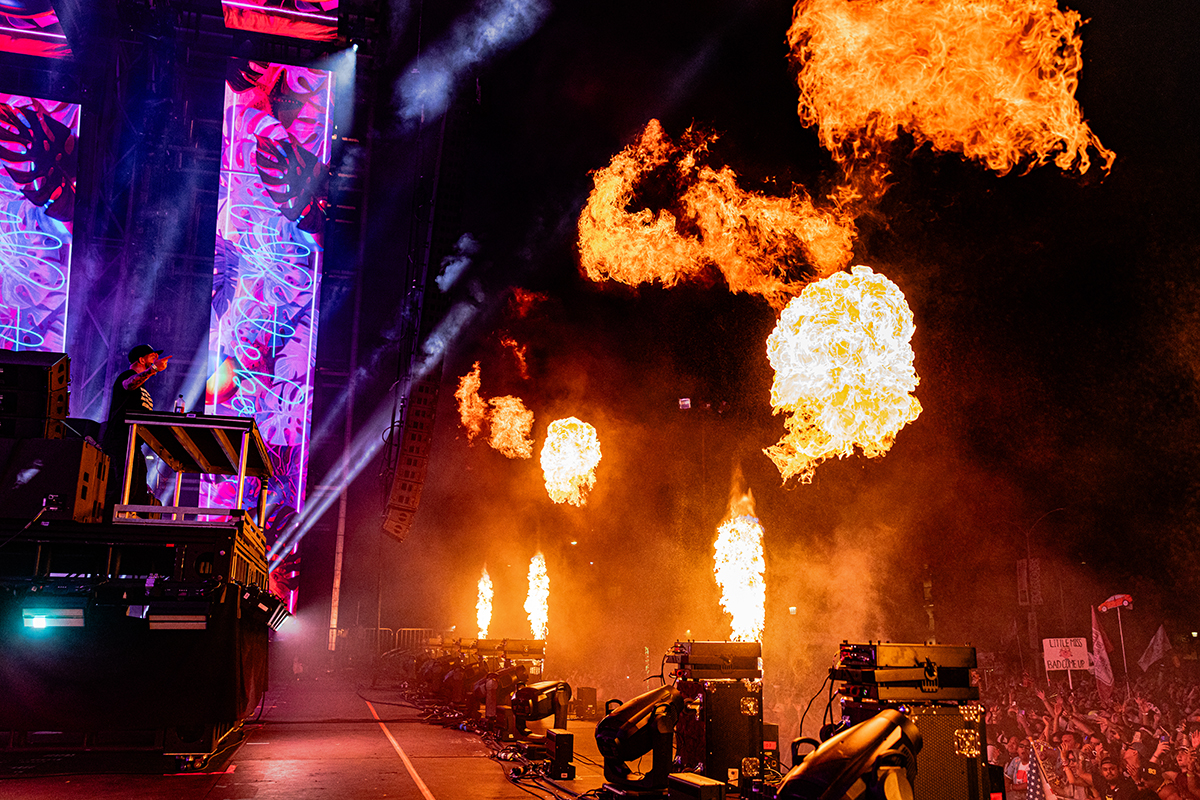 Oliver Tree made an appearance during Dillon Francis' set in the face of an audience that was somewhat confused. If you thought his haircut could get worse then you are correct. The Sunday set was more passionate, but I won't be complaining about his surprise appearance on Saturday.. He's not exactly known for bangers but Tree is loud enough to get things going. He also took a shot at DJing and resorted to blasting "Sandstorm" for the community, so I think someone somewhere has a completed bingo card to turn in. Dillon Francis knows the shtick though, no one else is able to play "Fireflies" by Owl City on a Saturday night without confidence. Frankly, I'm glad he did.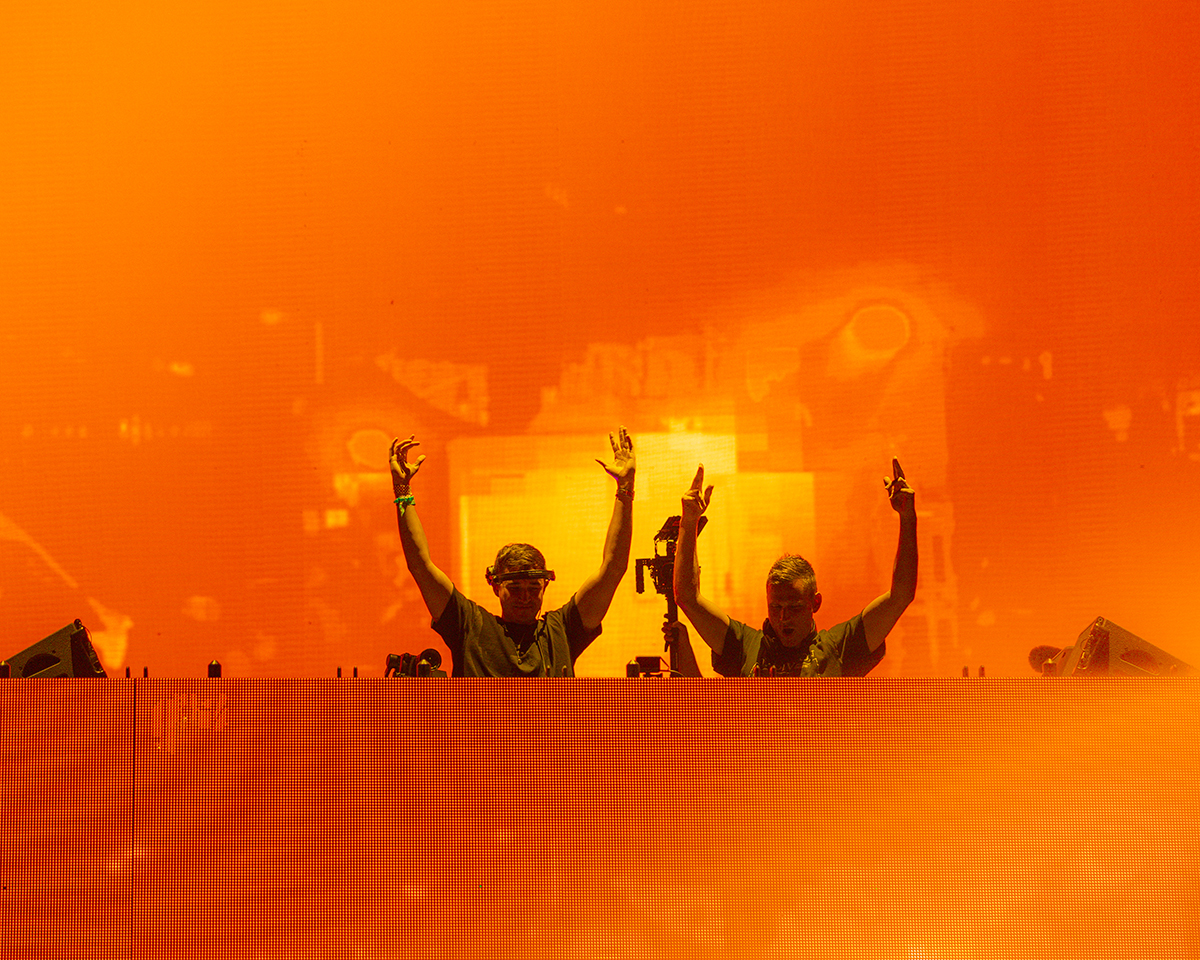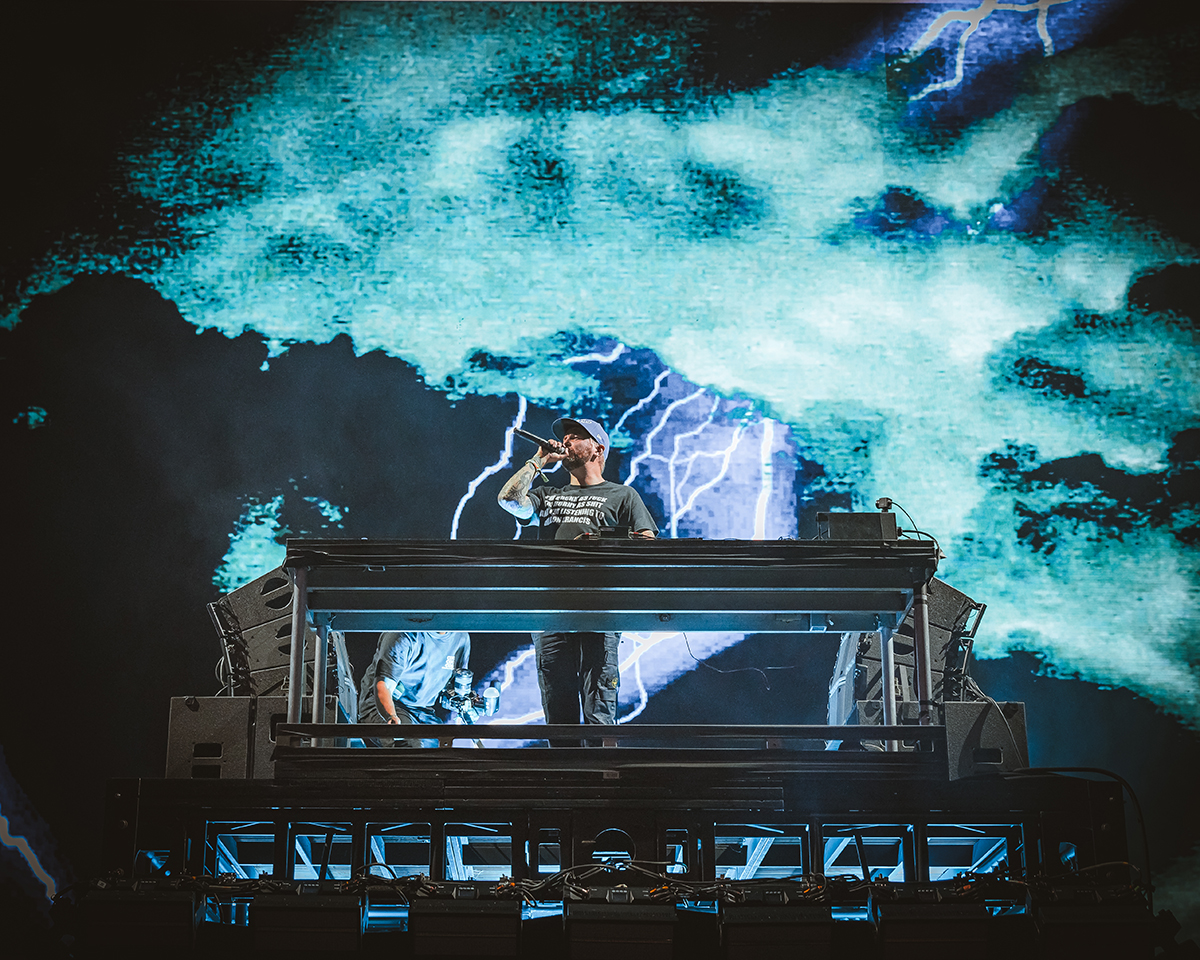 Saturday as a whole was overwhelming. The aforementioned Kaskade and John Summit B2B was furious and enticing. The Hard stage was engulfed in 120 BPM bombs that scattered lasers and fire in most, if not every, direction. Kaskade is right off the heels with the Deadmau5 collab, Kx5, so to switch gears so quickly confirms his versatility. A relentless, 20-year career has the man built differently. In contrast, John Summit is a straight shooter. What you see is what you get, and at the risk of sniping at one of the fastest-rising DJs of the 20s: I don't think an AI generator could coalesce a more perfect fratty house DJ. You already know he played "Where You Are" with Hayla, you already know he slayed EDC earlier this year, and you already know what's going down in the future. 
DJ Diesel, who's likely more famous as a musician now than an ex-pro basketball player, was remorseless. There's no reason for him to go this hard,  yet he refuses to stop. What I really appreciated was the San Holo outro. Light is a truly timeless song, a feat that's quite difficult to accomplish in electronic music. For Shaq to have made room for an evocative track like that, it's really cool to see in a set otherwise filled to the brim with heavy artillery. The chemistry between the two artists was effervescent, and it was obvious that they were genuinely enjoying the moment.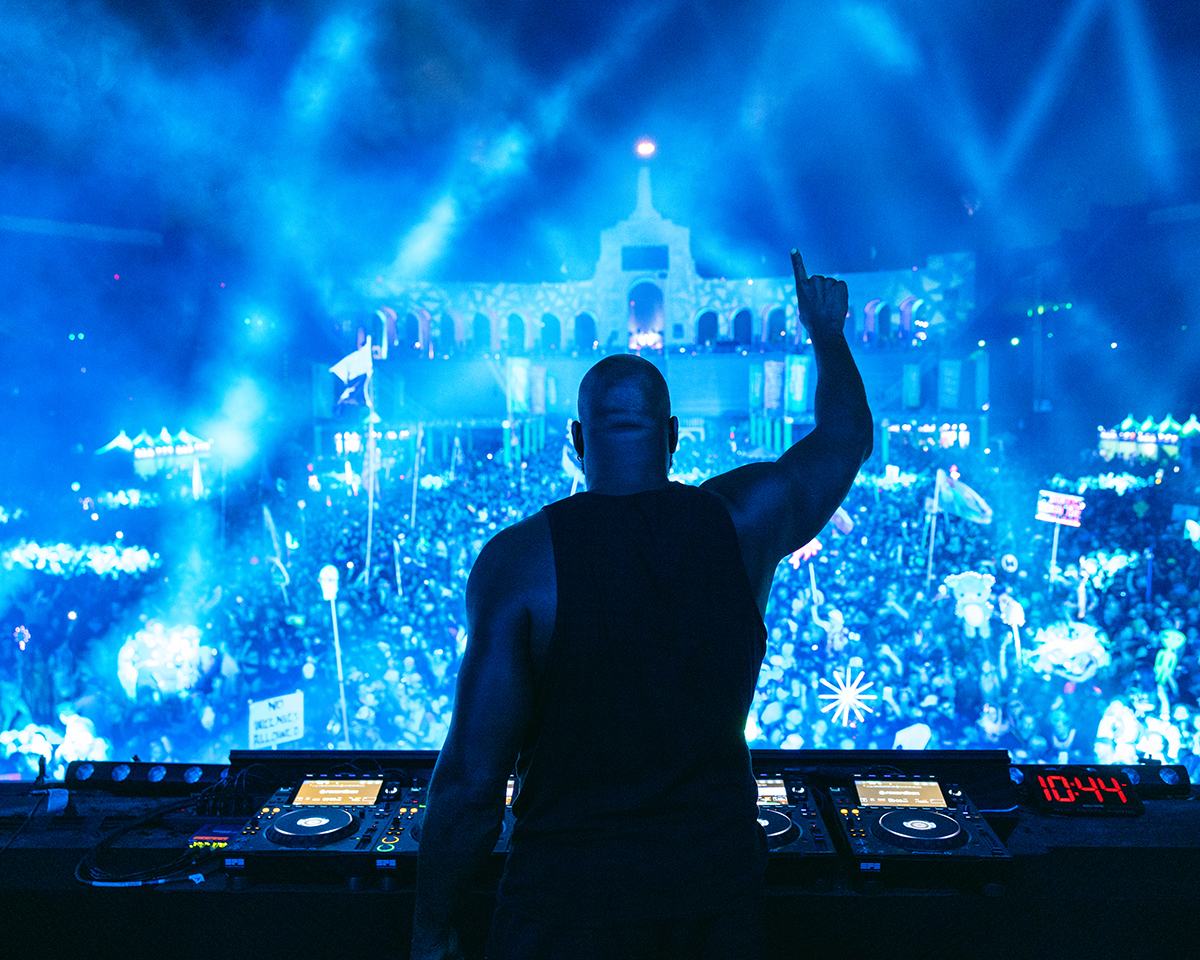 Skrillex and Four Tet is what folks were banking on. I've never seen so many inflatables in a crowd before. It was electric, especially for the last set on the last day. At a certain point, they let basically the entire population onto the stage, to the point where our photographer Nate was on the widescreens for more than the headliners. I'm pretty sure they played a Nine Inch Nails remix? Paired with the hits: "Country Riddim" at full force, "Quest for Fire" bumps, and a Ratata remix. The crowd wasn't prepped for that last one and it hit on a different wavelength.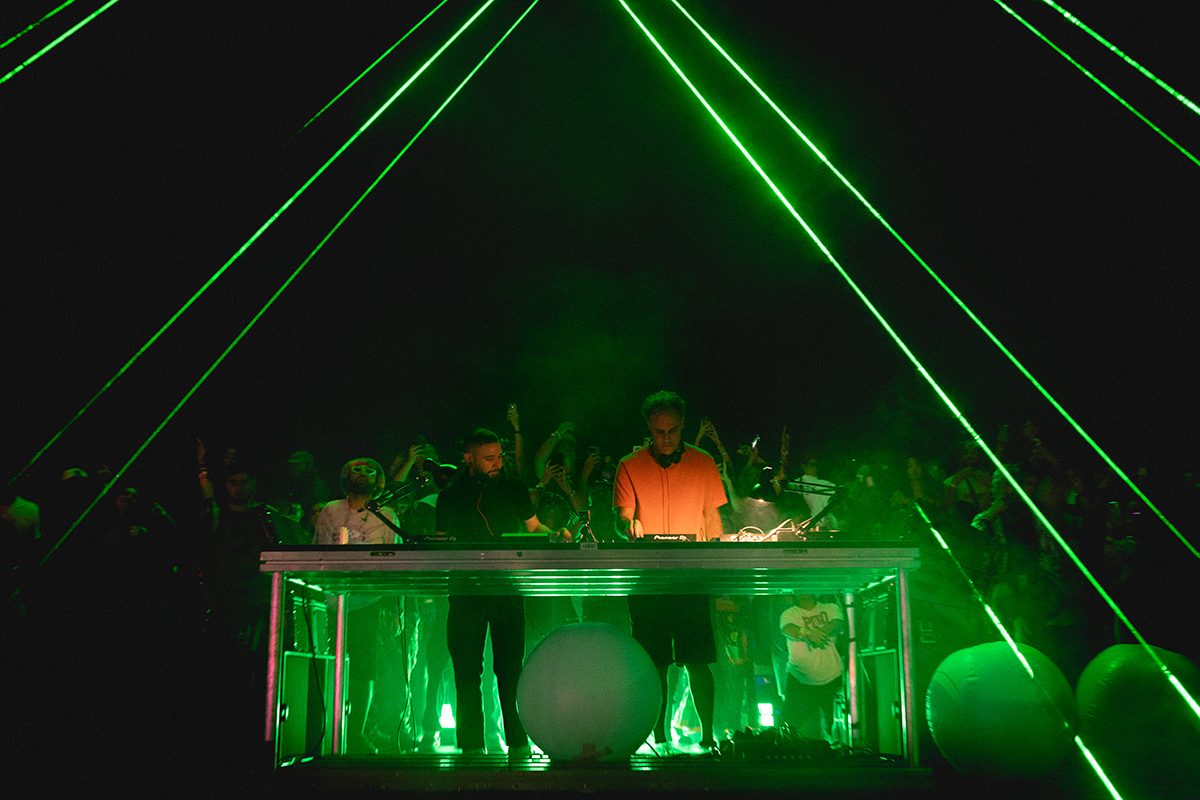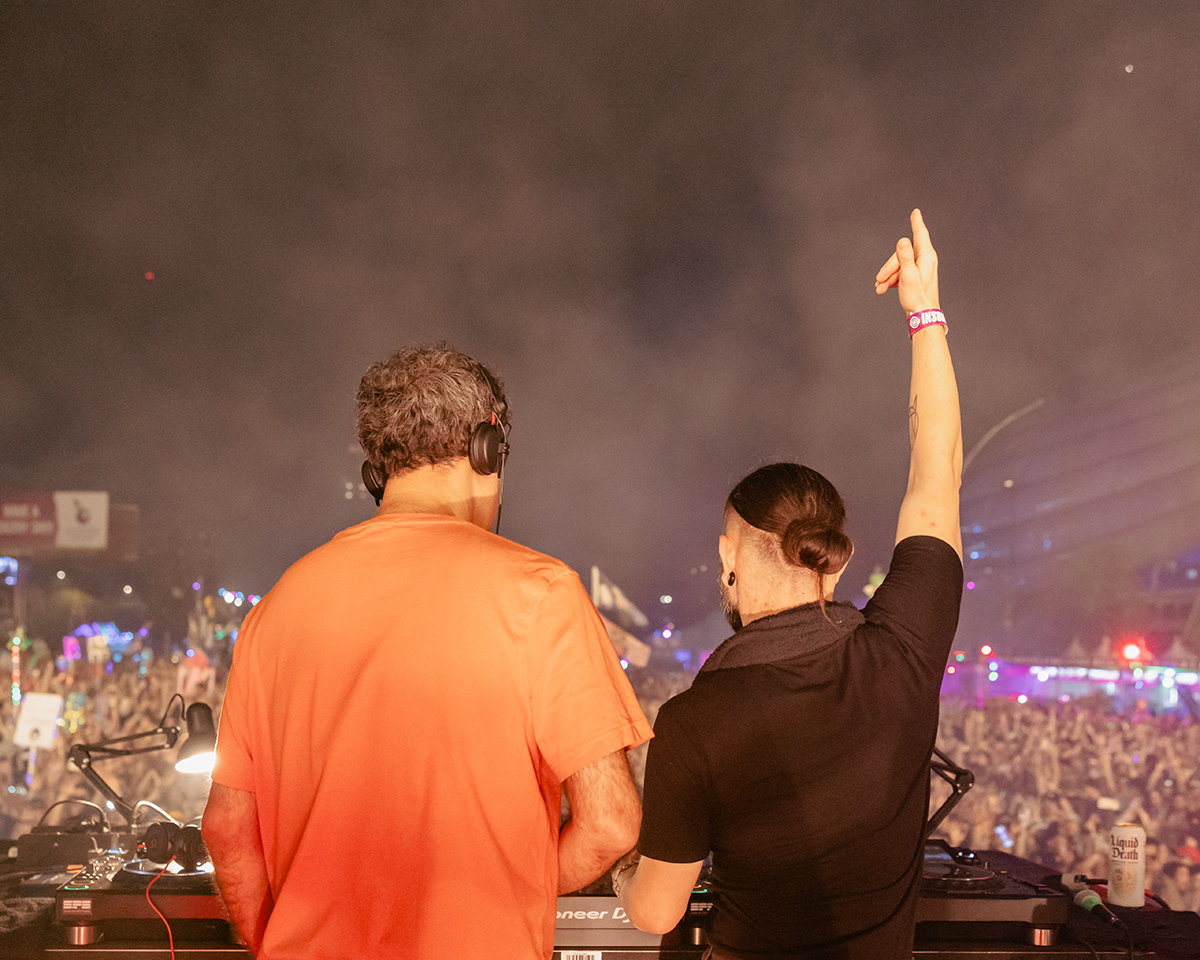 There were a few things that took me out of the experience. Perhaps we've been spoiled with previous festivals this year, but $80 for parking is blatant thievery. This is the most expensive festival on the circuit, which is saying a lot. Not even Gorillaz at SoFi had that level of opportunism – I'm almost certain Taylor Swift's run is the same. Also, whoever did what they did at the VIP bathrooms at Hard Stage – we're not going to talk about that. But it didn't need to happen. Hard Summer didn't have the extra love other Insomniac events seem to have. My last gripe as the resident curmudgeon: we saw first-hand a firework miss the sky and mortar into the ground which could have seriously hurt someone. No one was, thankfully, but it made me appreciate previous festivals like Countdown where I didn't fear randomly exploding.
Beyond the headline events, the festival grounds were a haven of creativity and self-expression. Attendees flaunted unique rave kits, fashion statements, and vibrant hair colors, in turn, Hard Summer became a canvas of individuality. Vendors offered a solid array of culinary options and ensured that enthusiasts could refuel between dance sessions. Hard events are a staple of the culture and to experience the best of what's around is an opportunity worth taking. It's the best aspects of Rolling Loud (Ludacris, Kid Cudi) and Portola (Skrill-Tet, Sullivan King) fused into a memorable LA venue with the best traversal and infrastructure a festival reviewer could ask for. 
Be sure to check out their wild merch line and keep up with forecasts of future Insomniac events here.