Archy Marshall, better known by his stage name King Rule has been making music for over a decade. Releasing a record every few years Archy has found a way to keep a dedicated fan base while continually growing his reach by simply making relatable music. His fans are of all ages and from across continents and the Canadian portion of them really showed up for King Rule tonight.
Packed wall-to-wall with a dozen fans constantly cheering up Archy by his first name this room was in for the long haul. The band was scheduled to perform for an hour and a half and they certainly have enough material to do so. This show had a leisurely pace to it, with occasional breaks between tracks spent on tuning equipment. These moments felt important somehow, allowing the audience to reset for the next track.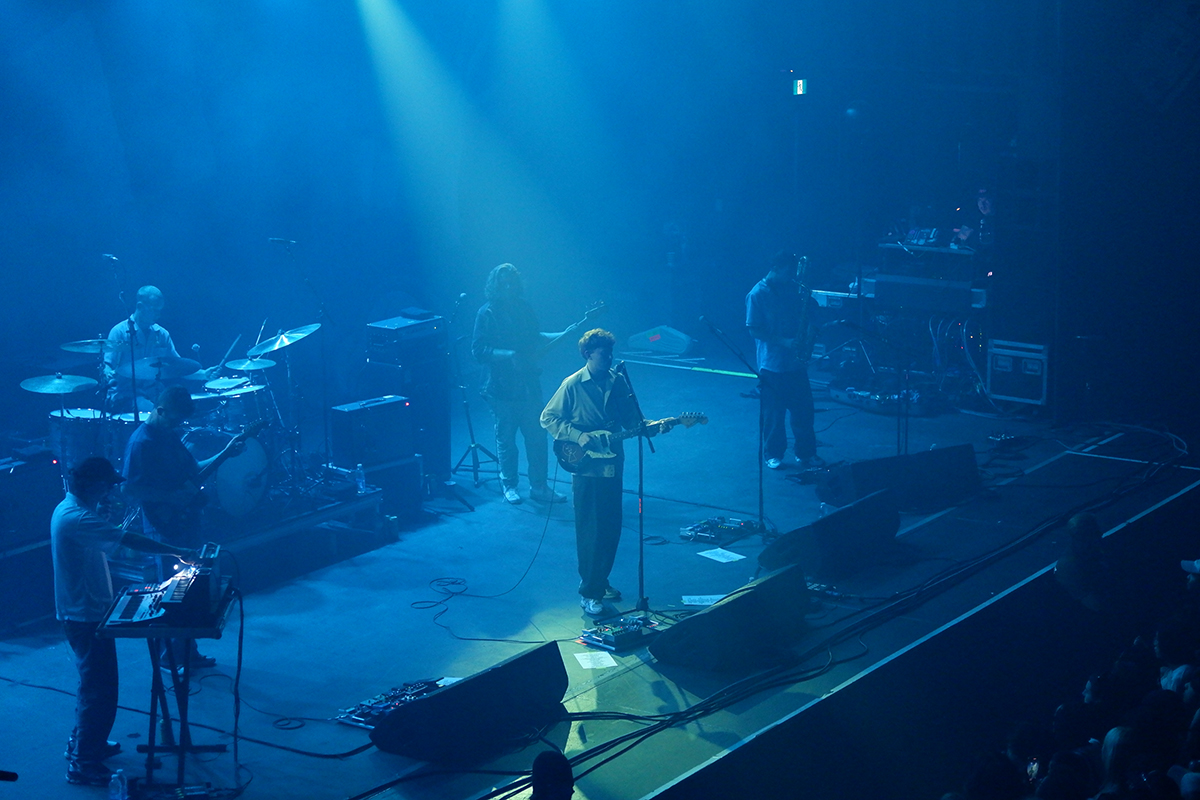 The center of the room was a seemingly polite and structured moshpit with a slice of fans in constant motion bouncing off one another while the rest of the audience was often just bopping in unison.
As expected, Archy was joined on stage by his full band, all of whom are talented musicians. But as tonight has shown Argentina's saxophonist Ignacio Salvadores is the main character in this family. Dancing, bouncing, interacting with the rest of the band and the front row Ignacio (dressed in a Blue Jays jersey) had the spotlight on him more than once. Archy, on the other hand, kept a solid pace only breaking away from his stance for interactive guitar solos. A balance of a sort I suppose.
King Krule's collection of songs runs deep. Tonight we got to hear a wealth of new songs from his most recent 15-track release, Space Heavy. But between the new songs were the early works, and the not-so-old songs reaching every fan on this dance floor at one point or another. Songs like "Dum Surfer" and "Out Getting Ribs" took us back while "Space Heavy" and "Stoned Again" feel like yesterdays. And so this back-and-forth continued.
While some of the songs are quite upbeat and cheerful much of King Krule's repertoire feels heavy on the soul. This latest album, for example, explores the "space between: the space haunted by dreams of love, touching a narrative of lost connection, losing people and situations to the guillotine of the universe". That raw honesty, perhaps, is what makes this music approachable and relatable. We all stayed here for well over the allotted 90 minutes cheering and dancing until the lights went up.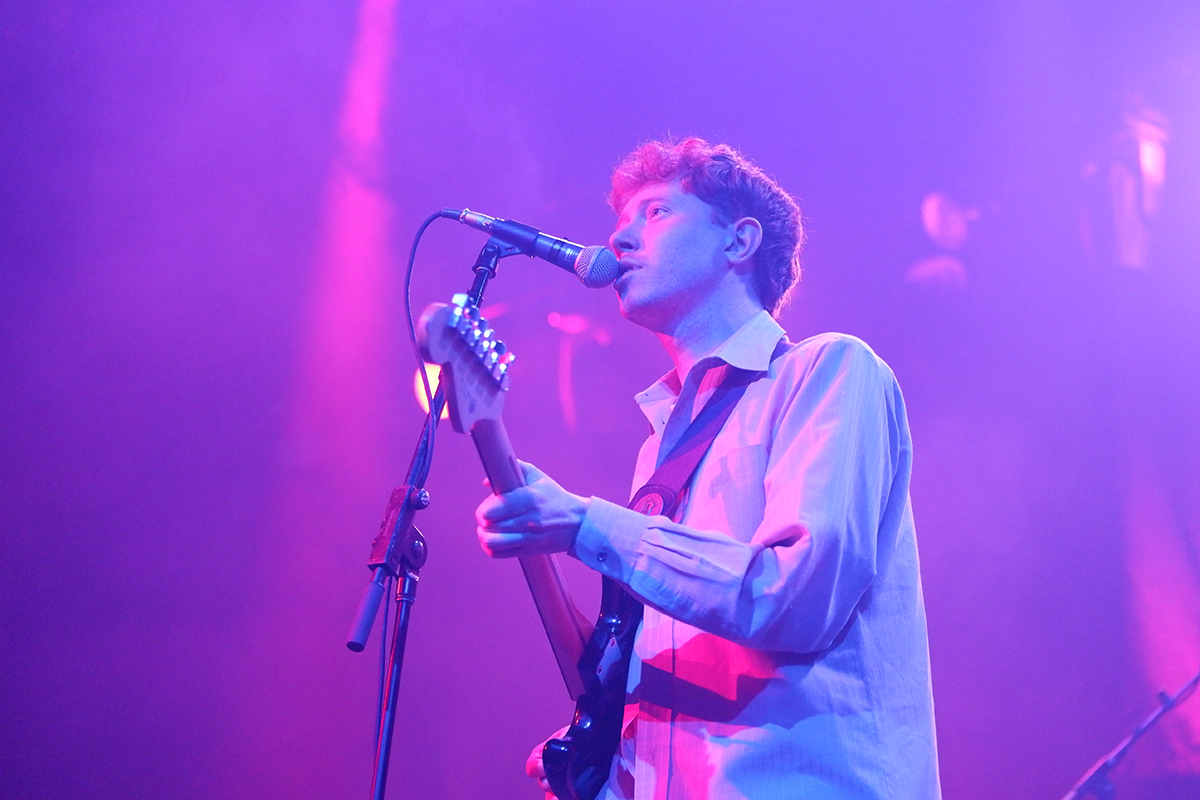 Upcoming US tour dates:
9/8 – Atlanta, GA @ The Eastern
9/9 – Nashville, TN @ Brooklyn Bowl
9/11 – Houston, TX @ White Oak Music Hall
9/12 – Austin, TX @ Stubbs Waller Creek Amphitheater
9/13 – Dallas, TX @ House of Blues
9/15 – Denver, CO @ Ogden Theatre
9/16 – Salt Lake City, UT @ The Depot
9/18 – Portland, Oregon @ Roseland Theatre
9/19 – Vancouver, BC, CAN @ Vogue Theatre
9/20 – Seattle, WA @ Paramount Theatre
9/23 – Oakland, CA @ Fox Theater
9/24 – Los Angeles, CA @ Hollywood Palladium
9/25 – Los Angeles, CA @ Hollywood Palladium