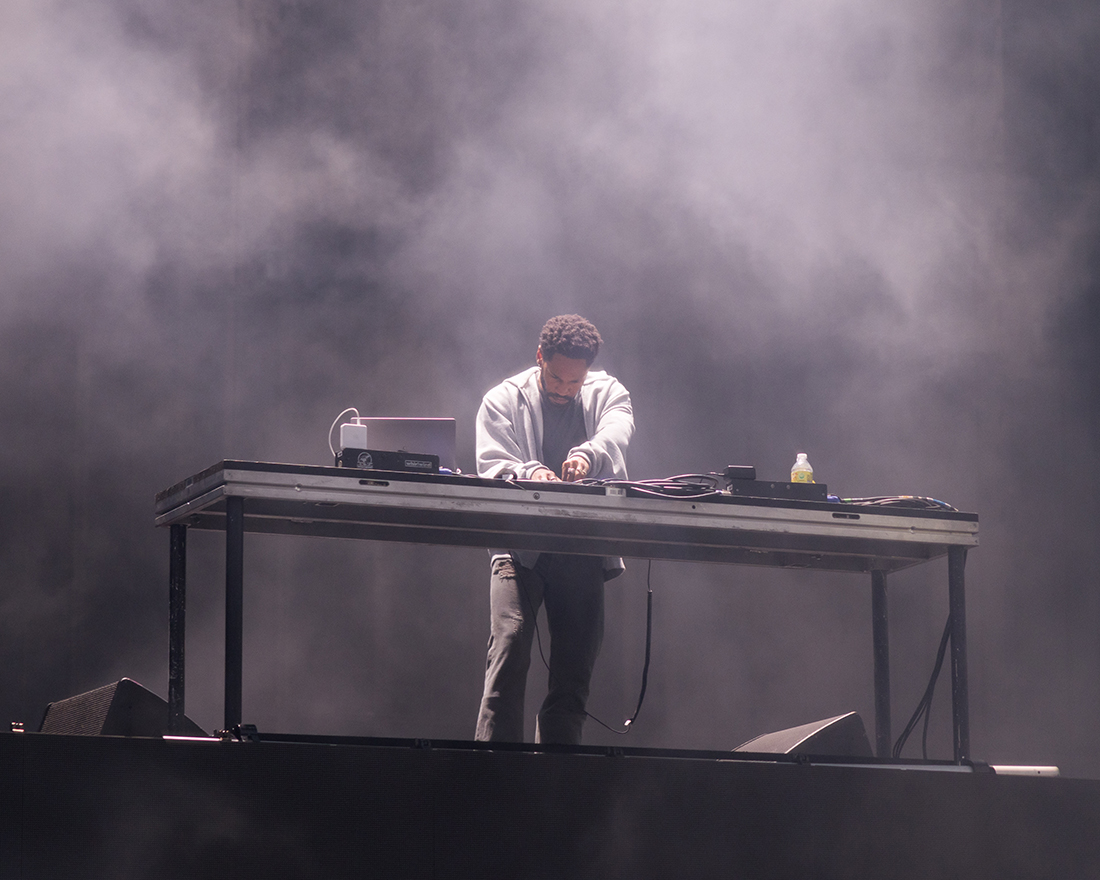 photos by Nathaniel Windisch 
This year has been indulgent. When We Were Young fest tackled our hearts onto the floor and Portola did a 720 suplex McTwist on it. Kaytranada, Bicep, Yaeji, Jamie XX, Dawn Richard, Romy, Flume, Charli, Toro, Fatboy Slim, SG Lewis, Arca. The longer you look at the line-up the more absurd it gets.
We asked a fellow media correspondent about Portola a few weeks ago if they were attending the novel alt-electro festival:
"No, but oh my god". 
It's still the best way to describe it. Portola instilled a chain reaction of freakouts across the world with friends of friends showing friends this lineup. 
Fred Again. Huge. Though we're on the tail end of his surge now the Boiler Room set was stashing 100k views per day. A slew of unreleased tracks is only available to see in person. Flume just released his 3rd album and Jamie XX was dropping a new song the same day of his performance. All this, and more, on James Blake's birthday. 
Chemical Brothers took it personally. That live set was like nothing else: Cryptic thespians on screen playing with the music and lights simultaneously. A shaman casting spells with lasers burning forth from his hands and into the crowd. They've been in the game for three decades now and after jamming a 25-year-old song live that still hits, I mean that's it right there, we're done.
Jamie XX's IDs are in high demand. I can't fathom his vault of hard drives with the secret sauce. His music is minimal but pervasive and insinuating, he doesn't need a lot to set the tone. A few chops of Arabic vocal phrases over garage rave kicks is the recipe. "Idontknow" went hard, especially with people now anticipating the switch-up.
Fred played the hits and then some. He's armed with just as many IDs as Jamie XX but his are the talk of the town. The Future collaboration just dropped and you already know the crowd went stupid I couldn't get over the absence of his Romy collab. The XX vocalist/guitarist wrote a beautiful song, perhaps one of the more evocative songs in Fred's repertoire, and her set was just a few hours prior. It did not play, though I have no merit to genuinely complain.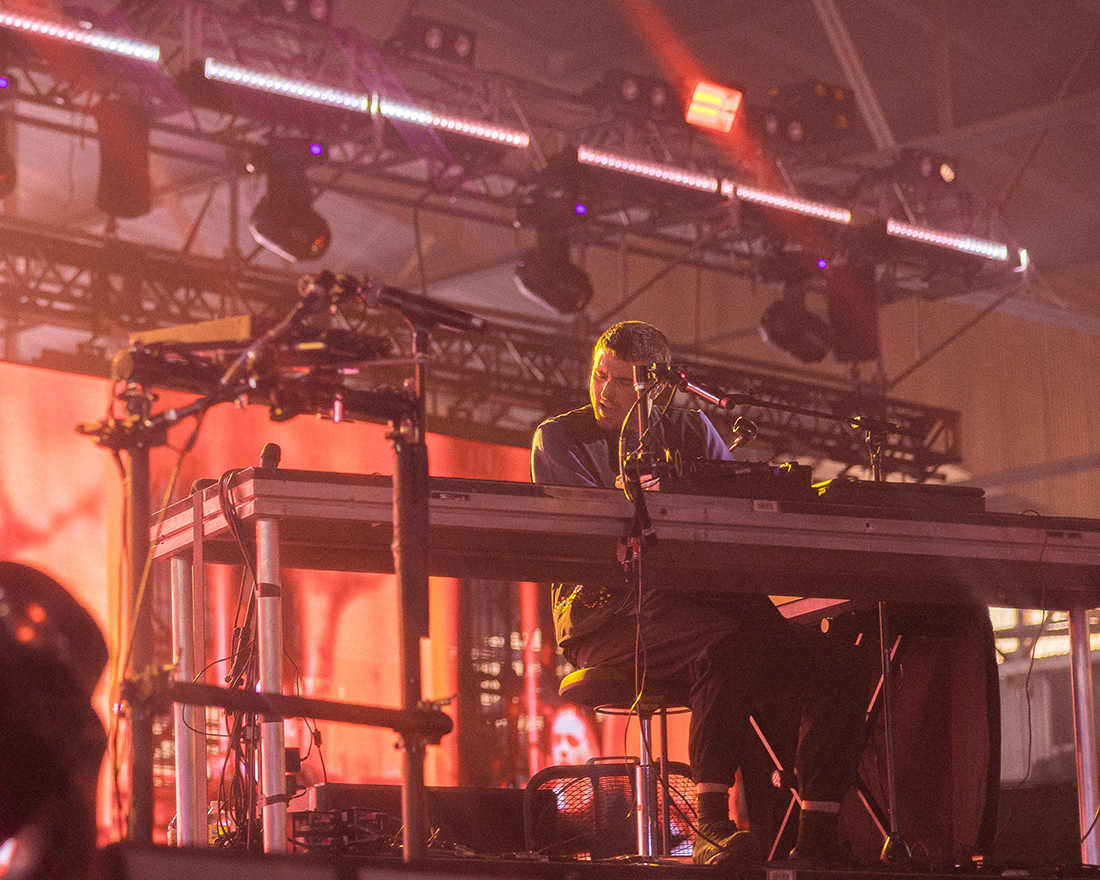 There was a focus on a wide array of artists during the day. Shy Girl, Dawn Richards, L'Emperatrice, Drama, and Sad Night Dynamite, who went on to demur "they need to put us on later, we should be on at midnight. We're not a daylight kind of band." Slowthai and Young Franco, who I spoke with here, seemed to be the most favored acts of the openers. 
Over on the ship stage, Arca had no regard for anything beyond cathartic sub-bass death rattle. She is the late Sophie morphed with Death Grips, and this is the part of the fest that most interested me. Some of these artists ventured so far out of conventional songwriting that it's, like, occasionally incomprehensible. The music is abrasive and quick and sick and violent and annoying, but she found her people.
Oneohtrix, however, did not find his people. He was a last-minute replacement for M.I.A. (though not last min enough) and folks were quite bewildered. They switched him with Yves as well because it's pretty much agreed upon that the latter has more closing potential. I liked it though. Electronic music doesn't need a drop to be enticing, though the fervor live can go either way.
Portola is a new festival, but I trusted Goldenvoice after Second Sky last year and expected good things. Four stages: warehouse, ship, crane, and pier looking exactly how you're expecting. The harbor boasted a solid foundation for a festival. If not too solid, because hot damn that's a lot of asphalt. If only for a moment, it seemed like we all together disrupted the western shipping trade routes to rave down.
With Flume, it felt like this was the case, his sounds very loosely comprise the human definition of music. In fact, he hawk-style rail grinds the exact moments between rhythm and lunacy ad nauseam. Those tracks were the port lighthouse that evening. Jasper's Song was a notable recess from this nonsense, but mostly everything off of HTIF was unreal.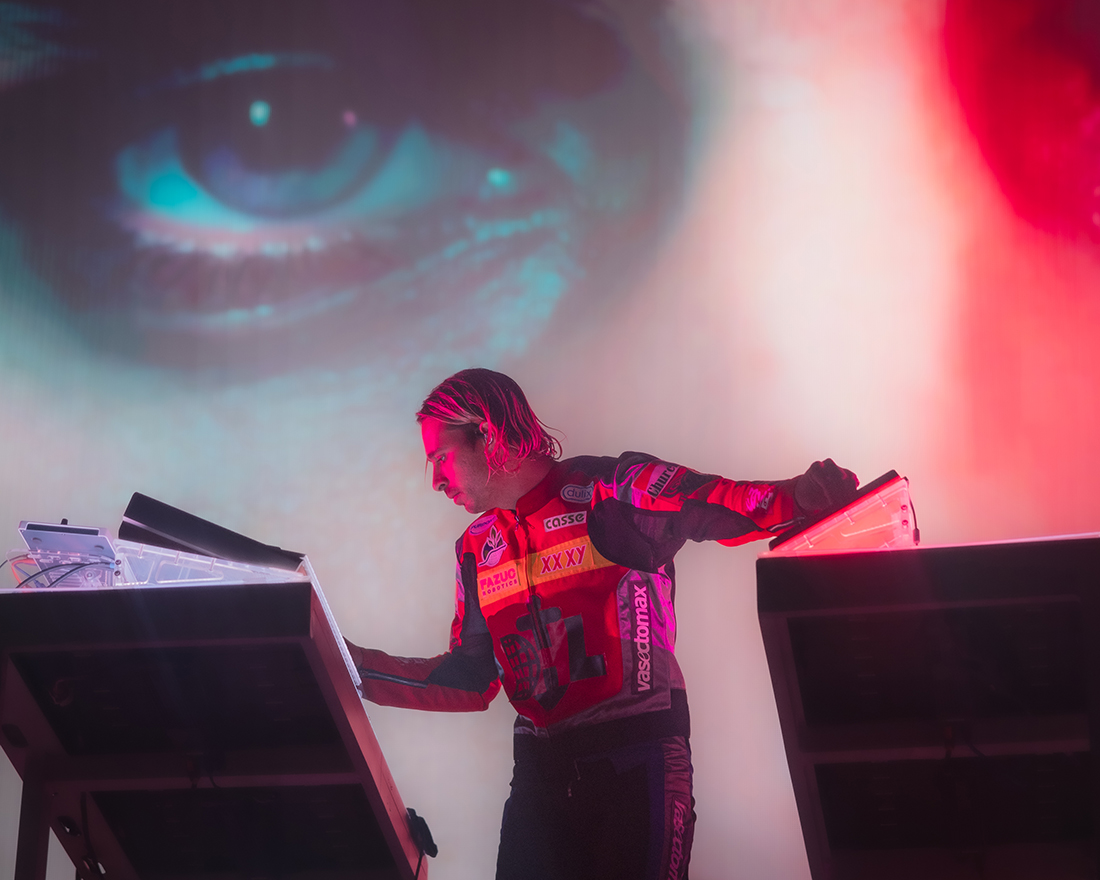 The warehouse stage was a social experiment. They funneled the entire crowd into one small back entrance, usable only after a maze of cross-weaving lines, ignoring the literal garage-size entrances layered across the warehouse facade. People preferred to watch PinkPantheress and Charli from outside the zoo. But it's only mentioned because there's nothing else to complain about. 
Admittedly, I've never been too into Bicep. They exhume the sophisticated frat boy, only active deep into the warehouse rave where they gather and talk draft kings. So the context was there and the music was fine. It was bouncy enough but I was satiated. I prefer their live stuff over their recorded material. Cold take.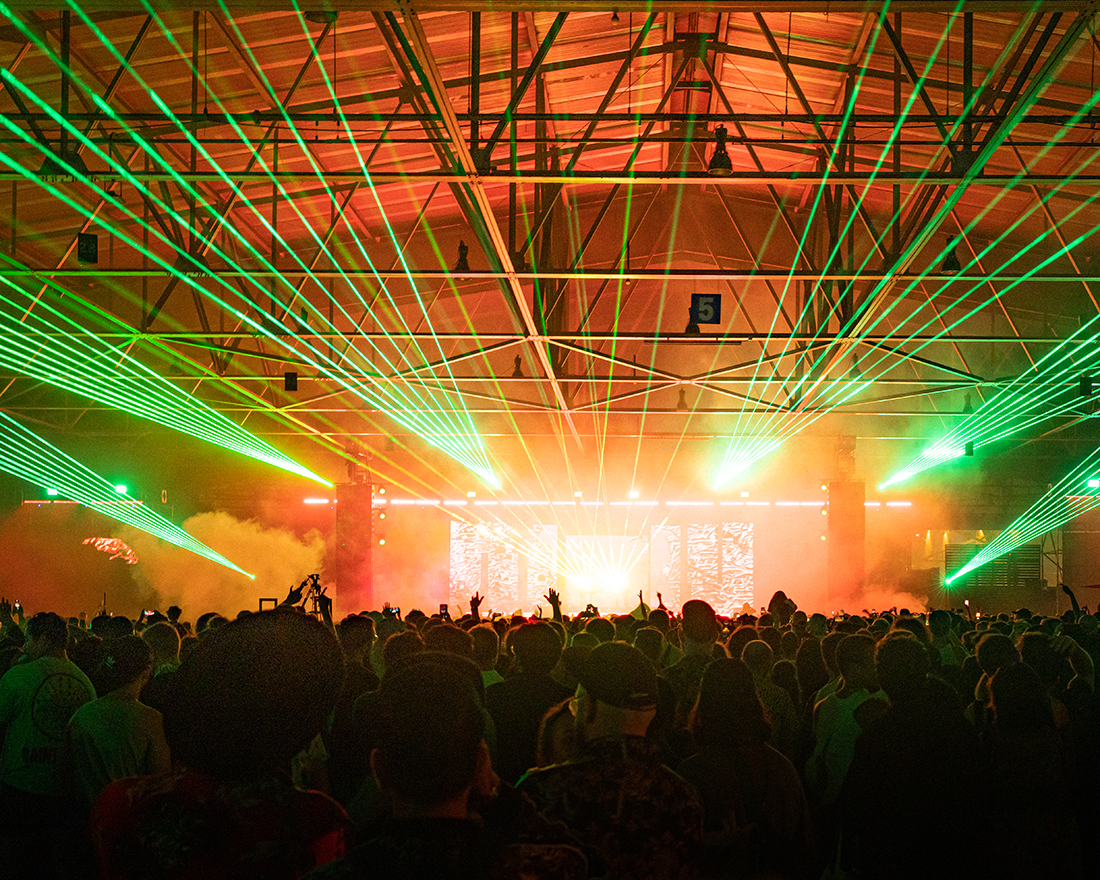 Peggy Gou was awesome too. I only knew her from live sessions over the pandemic. Her house music was so refined and smooth – comfy attacks and smooth releases. Her and the Four Tet / Floating Points mix set was the Crane stage summed up.
What Portola sought to do was kind of accomplished before it happened. The music showcases how much there is outside of the term EDM, a heavy term that Portola very lucidly sidesteps. This isn't Electric Daisy tier, and the senescent grandeur of festival bangers is few and far between here. Portola ships you off into alternative electronic: micro house, glitch, dark ambient, post-dubstep, breakbeat, and hyper pop.  
Mainstream dance festivals have their place, in reality, you can't run from it. But now there's balance. A sub-world of glitchy, above-ground weirdness, and to be fair only a little pretentious, on a huge scale. The SF skyline in the background was a nice touch too.
Check out our Portola interviews with Young Franco, and keep an eye out for the Sad Night Dynamite and Palace features upcoming.