images by Nathaniel Windisch
House music refuses to die. It's almost ancestral in a sense – I feel like the same rock our primitive forerunners found to discover rhythm on, is synonymous with the kick drums that slammed our heads in last month. Perhaps that's a bit dramatic, but then again so was Skyline Festival.
People thought it would get canceled, I'm kind of surprised it didn't. All were on board to brave the rain and mud amidst greyscale skies. Perhaps the cold energized our constituency. Everyone's attire was hardly updated to reflect the harsh weather. Day one was brutal – half of the grounds were closed until 3 hours in, resulting in Layla Benitez playing the longest set possibly of the entire weekend. Her 150-minute show kept people occupied and gave folks a reason to bundle up with each other. Good practice for her upcoming Lighting in a Bottle set in May. There was warmth deep within the crowds. The bounce was the answer: just keep moving.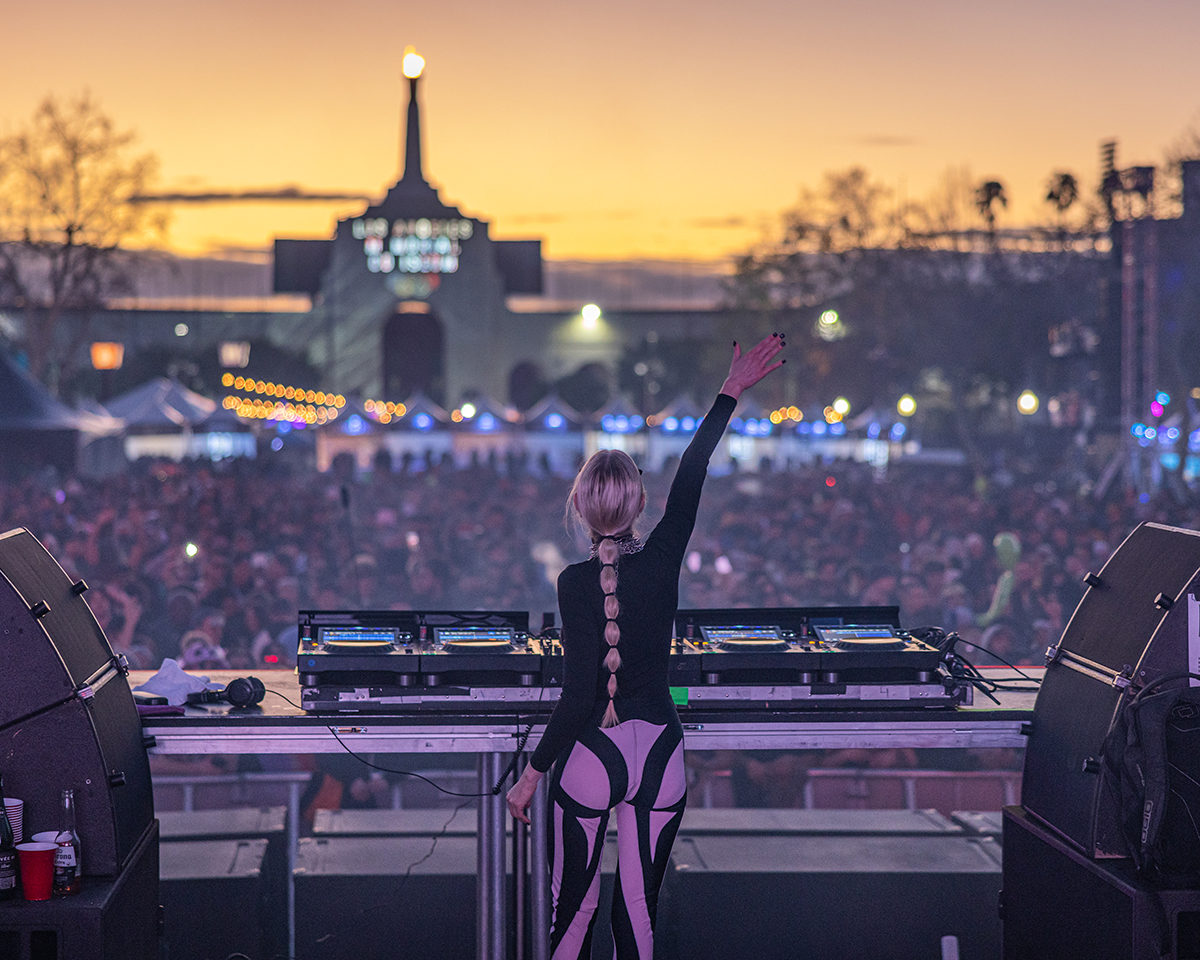 I think somewhere between Michael Bibi and Eli & Fur I got lost in thought about why every west coast electronic festival is destined to fall on the receiving end of the most frigid weather California has to offer. Albeit, subjectively cold – Canadians can laugh at me all they want I don't care. Countdown Festival had to battle through the same tribulations. Why must 2023 throw us such curve snowballs, I whispered to myself while E&F played an actually very impressive mix at the West stage. This song, in particular, is where it's at. Having only passed by them briefly last year, I'm happy to have them cohabitating in my playlists nowadays.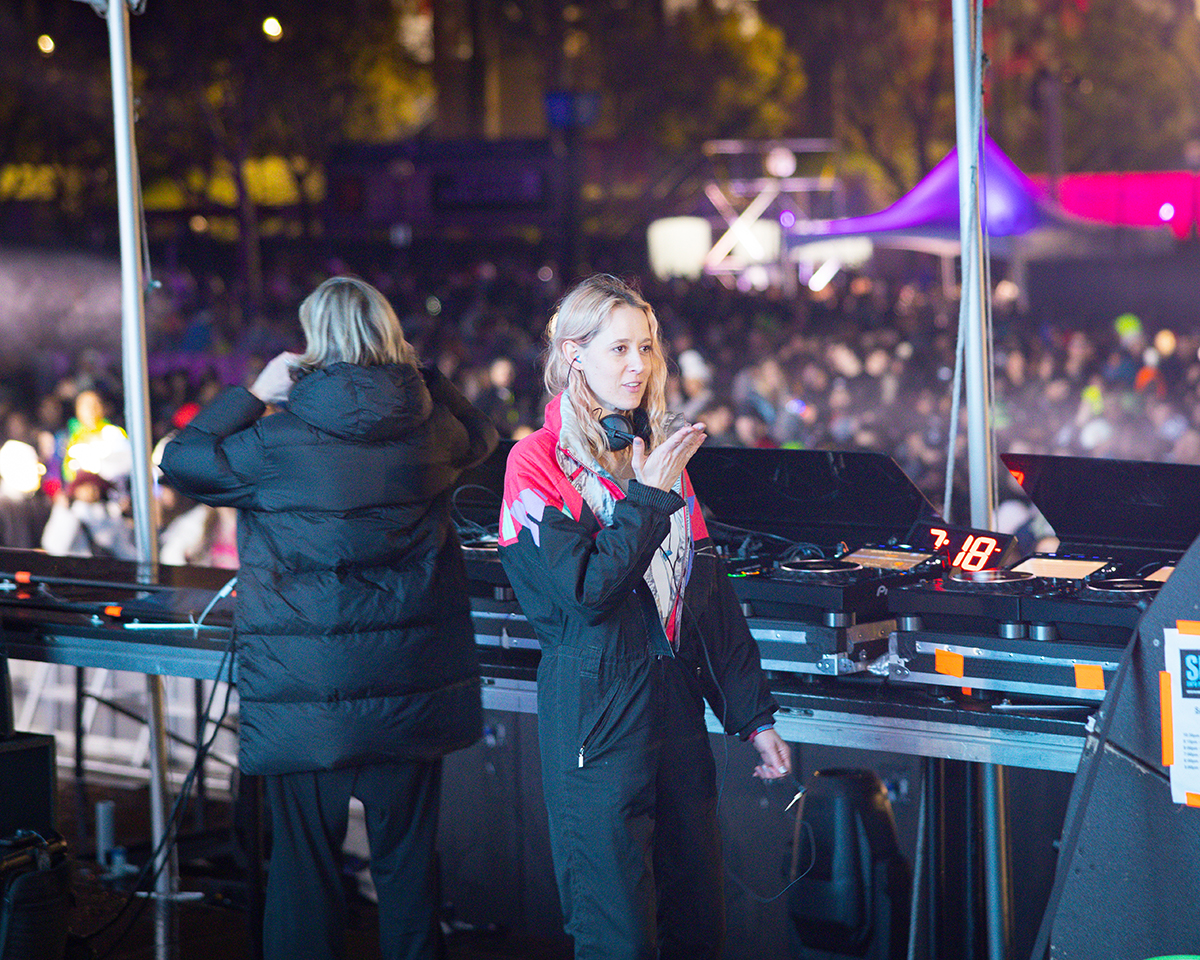 The journey there was notable as well. Crowds were packed to get to the West stage because its opening was delayed, resulting in a gaggle of noise heads basically just loitering for 2 hours. Waiting for that opportunity to get the front row in a completely new zone. And so it was. The sound was better on that side as well; the East side was not adequately shielded from the rain enough. I'm not sure if that made the bass sound muddy but it sure was less thorough. In that sense, the West stage was the main stage – bold, brash, and baritone.
Day Two cleared up a little, with even a bit of sun there to remind us we're still in the solar system. Shiba San was possibly my favorite Sunday set – a friend of the mag Mau P made a vicarious appearance through the latter mix. "Drugs in Amsterdam" played in tandem with Alice Deejay's timeless "Better Off Alone" was a hit and a half, really impressive mixing there. I covered Monsieur Frazier extensively in our Skyline preview article, he and the entire Understated Recordings are worth writing home about. Pure Los Angeles house crafted with loving ears and test-driven in quaint, seedy warehouses across the county. Was awesome to see Insomniac throw some love in that direction, even just a little.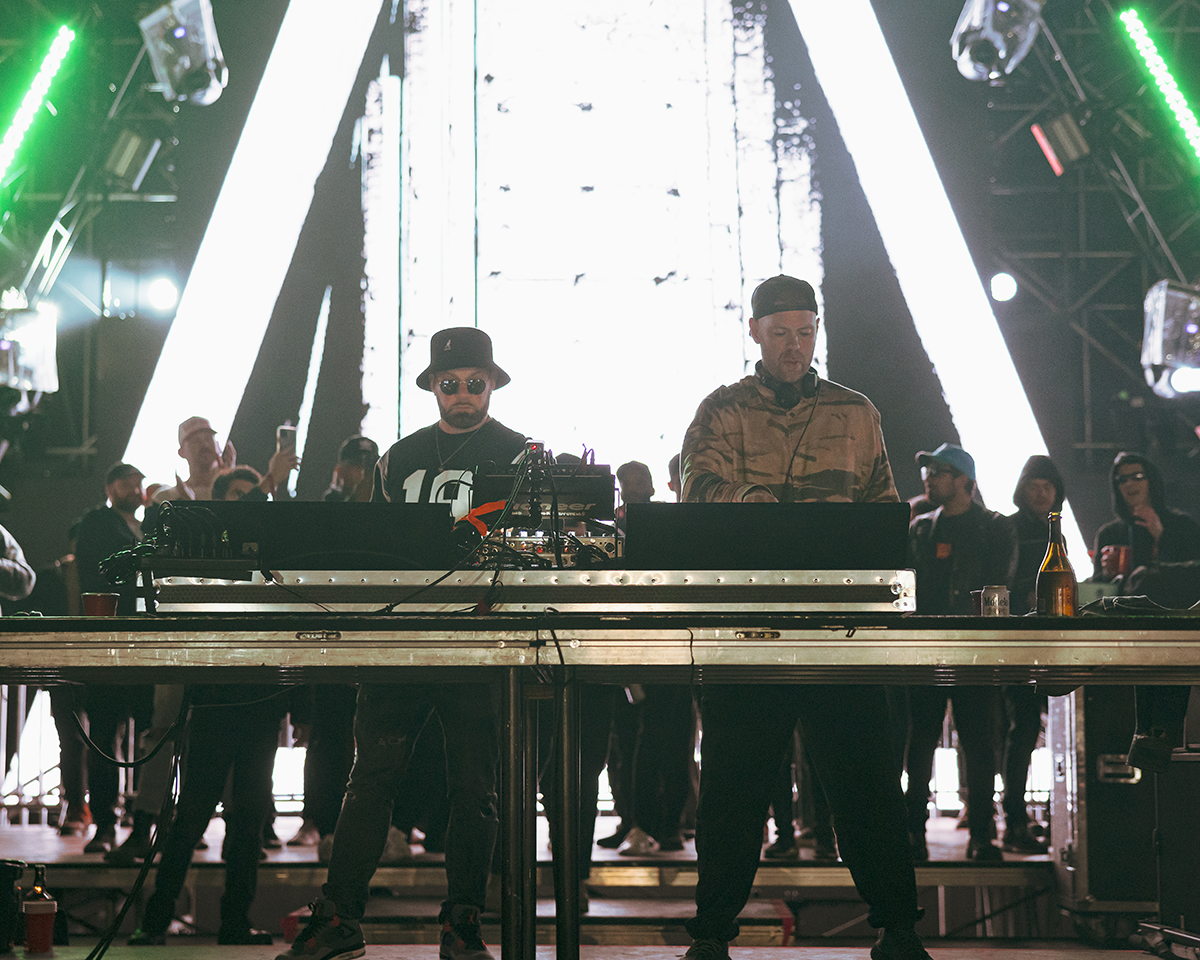 Diplo closed the weekend with a rare, mostly pure, house set. He also apparently was watching The Last of Us at the same time as his mix, because if you're at that level you can kind of just hang out and do whatever. It's like seeing a Disclosure CDJ set in 2014 – regardless of how big your debut album was, it doesn't mean you have to learn how to DJ. It's like a free-money glitch.
But his set struck a balance between regular Diplo antics and honorable house cuts. I think I even heard that Skrillex/Missy Elliot collab in there somewhere. The man is a showman. He plays songs that garner reactions regardless of how indulgent or crass they may be. He's like a wedding DJ on amphetamines, and if that's a hot take then ask yourself who else would play a Crank That remixes outside of matrimony.   
Skyline Fest is worth your time because if we had to experience the most difficult version of it, a year with proper weather will go even harder. The best part is that Skyline is not just in one place: Chicago and Orlando share the experience as well, and I wouldn't be surprised if Insomniac tailors this to even more pockets of the world. Keep in the loop at their website and Instagram, and maybe peruse Insomniacs' 24/7 twitch channel in the meantime.