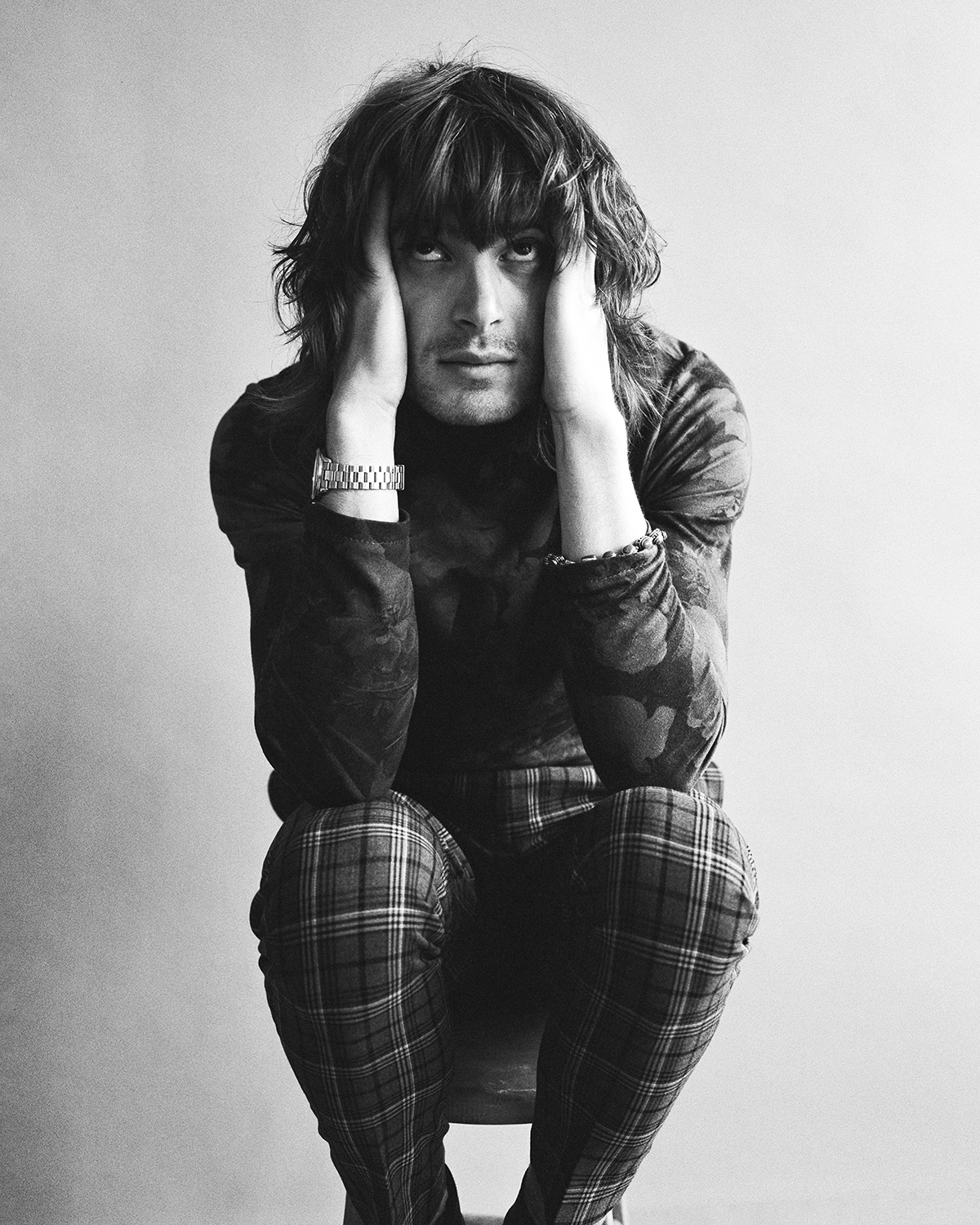 Opening for a prodigy like Marcus King is no small feat, but in 30 minutes, Chicago's own Neal Francis showed us he was more than up to the task. Bounding onto the Byline Aragon Ballroom's stage, Francis was a shaggy-haired vision of confidence. 
As the blue fog settled over the crowd, you could tell they were eager for the main event, but Francis is a full course, even when packed into an opening set. His first number "Take Time," prepares the crowd for what's to come. Francis isn't easy to nail down. At his most basic, he's offering up 1970s Americana Rock a la Allen Toussaint. But within that, Francis layers in vibrant shades of Motown, soul, and gospel. It's more than just influence, it's an infusion. 
While his latest album In Plain Sight feels laid back and groovy, Francis live hones into a different energy. On stage, he's a man on fire. His band gallops through his set with the energy of a pack of wild horses. It's hard not to feel infected by the rhythm as his burnt-out bass vocals groove on top of the band.
With his most popular track "Changes," Francis lets it fly. This reflective anthem builds to a manic release with Francis' right hand soloing on his Clavinet while his left works the whammy bar. With his long shaggy hair, Francis looks like a young Jimmy Page playing his guitar flat on the ground. The keys wail over the rest of the band. 
By his third song, "She's a Winner," The gallop has built into a stampede. "Ride ride ride" they sing, in thick harmony. Each song they play builds into a solid groove, but this jam band knows how to keep their audience's ear. The precision of each arrangement never overstays its welcome. 
The best song of the night was the glorious "Can't Stop the Rain," which opens up into a full, funky sound that's held down by stacked vocals that layer up into the atmosphere. It's a resplendent, soulful number that keeps growing bigger and bigger. 
It's refreshing to see musical artists that are even better live. Neal Francis is exactly that. With his eclectic and reeling Americana sound, he kicks up the dirt and never allows the dust to settle. 
Upcoming North American tour dates
December 1-4 – Key West, FL – Coast Is Clear Music & Arts Festival †
December 2-3 – Lake Wales, FL – Orange Blossom Revue †
January 2 – Aspen, CO – Belly Up Aspen
January 25 – Louisville, KY – Headliners Music Hall *
January 27 – Pittsburgh, PA – Mr. Smalls Theatre *
January 28 – Toronto, ONT – The Velvet Underground *
January 31 – Baltimore, MD – The 8×10 *
February 1 – Raleigh, NC – Lincoln, Theatre *
February 2 – Asheville, NC – Salvage Station *
February 3 – Athens, GA – Georgia Theatre *
February 4 – Charleston, SC – Charleston Pour House
February 6-12 – Miami, FL> Puerto Plata, DR>Ocean Cay, BS – Jam Cruise 19
^ Supporting Marcus King
* w/Danielle Ponder supporting
† Festival Performance
cover photos by Pooneh Ghana