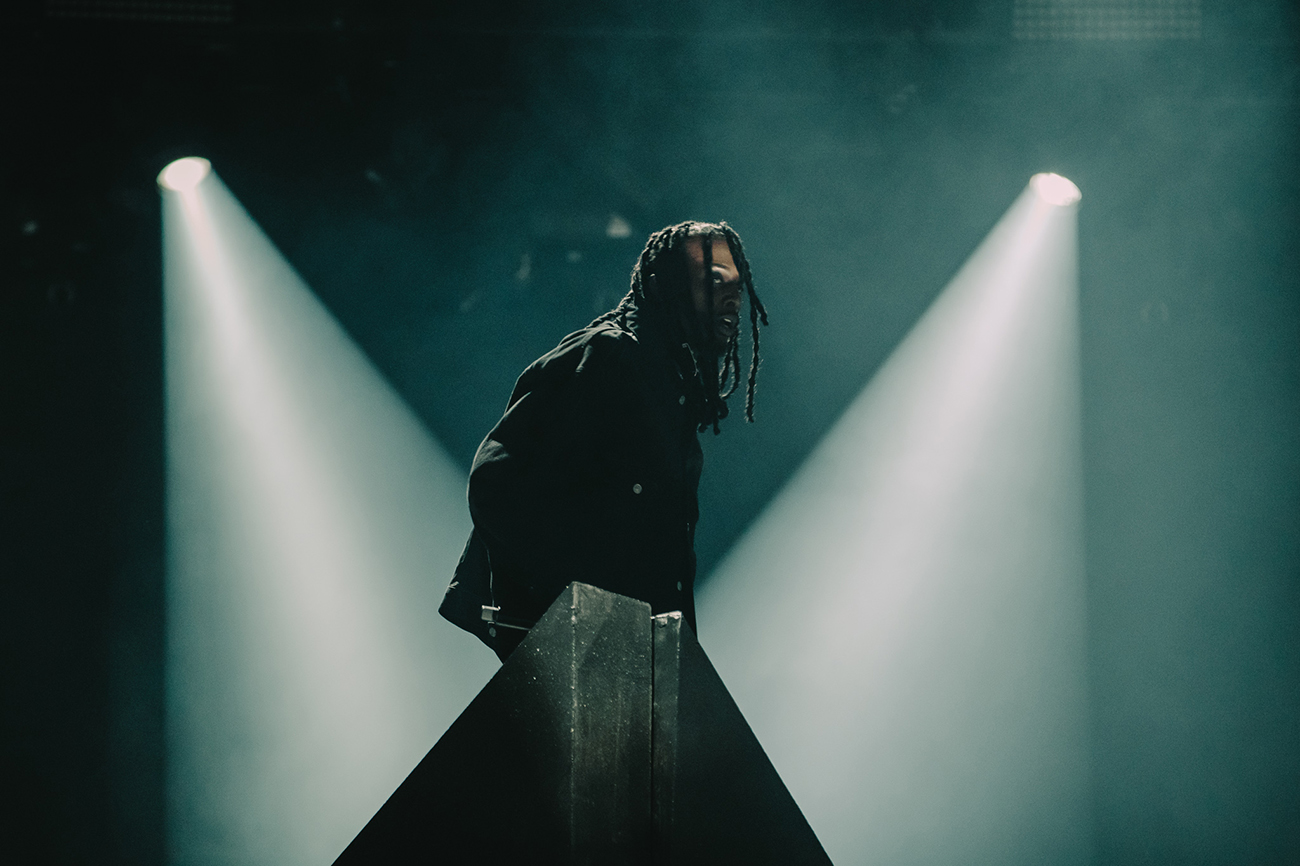 photos by Manny Diaz
Lyrical Lemonade Summer Smash music festival returned to Douglass Park for another year of performances. After the chaotic mess last year, the brand received (and rightfully so) a lot of criticism. Founder Cole Bennett and the company heard the backlash and were determined to address the complaints, and while there were still bumps along the way, the overall presentation was reassuring that Summer Smash is heading in the right direction.
The festival started off strong with performances by Sheck Wes and Rico Nasty. Of course, Wes got the crowd jumping with his signature track "Mo Bamba" but Rico Nasty dominated the opening slots with her performance. I've been a fan of hers since Pitchfork 2019 because she never disappoints. Rico Nasty performed bangers getting mosh pits going with "STFU" and "Smack A Bitch" but she also performed her verses from "Falling Off" and "Tia Tamara."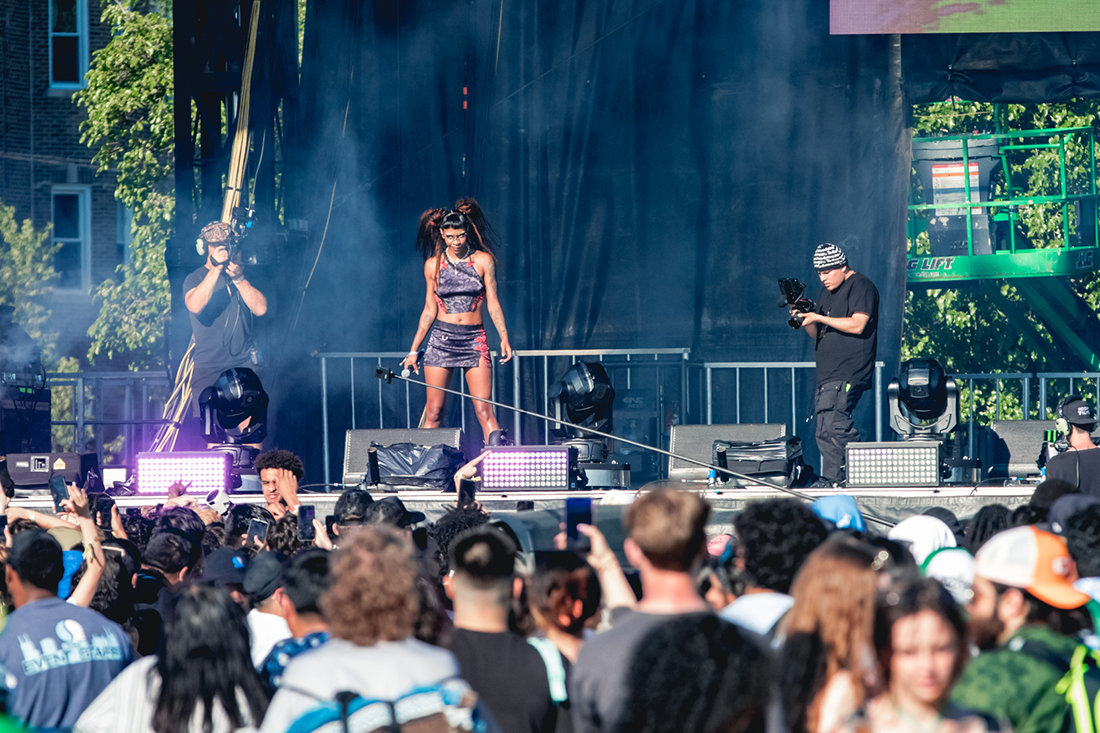 Lil Skies took the stage next, he arrived late blaming delayed flight travel, and so, unfortunately, his set was cut short because a schedule is a schedule. Lil Skies performed his hit songs "Lust" and "Red Roses" and then took off. Fans were upset and confused but quickly ran across the field to catch Trippie Redd.
One of the biggest complaints the festival received last year was its lack of security so naturally, they upped the security guards at all the gates. This had its pros and cons as the extra precaution made for longer wait times getting into the festival grounds, but the guards did prevent the crowds from storming the gates. Some parts of the VIP section were damaged by a storm on the previous days and were in need of some repairs on the day of, so artists like Cole Bennett took it upon themselves to apologize for the delays ahead of their sets.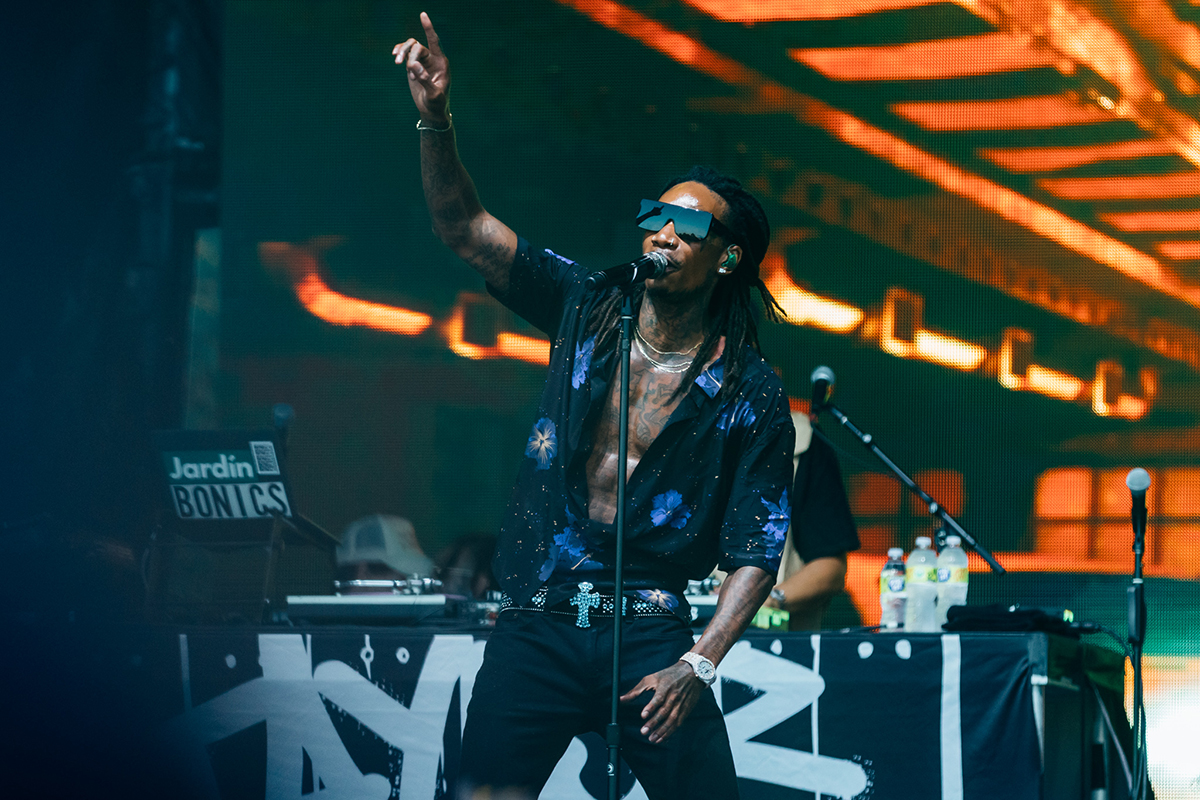 Wiz Khalifa and Lil Uzi Vert were the saving graces of Day 1. Wiz Khalifa played tracks that took me back to high school days, songs like "Black and Yellow" and tracks from Kush & Orange Juice were hot throwbacks to the crowd that released ganja smoke in the air setting up for a mellow vibe. Uzi, on the other hand, was super hyped with "Fuck That Check Up" and "Money Longer".
Saturday went a lot smoother. People were able to get in quicker and the VIP setup was done. It all started off great with a performance by G Herbo. Yours truly was lucky enough to be on stage when the Chicago rapper took over. Being 2ft away from Herbo as he rapped "Everything" in front of his home crowd was a sight to behold. From there I ran into former NFL wide-receiver Antonio Brown, Ski Mask the Slump God, my internet hero Oliver Tree and the man himself, Cole Bennett.
Of course, I had to run out to join the crowd to see the main event of Saturday night – Post Malone. The tattooed-face artist brought everyone together to his side of the park. Arguably the biggest artist of the entire weekend, Post Malone lived up to his reputation by showcasing how far he's come as a musician. He started off with "Better Now" and then continued to scream out the lyrics along with fans for "I Fall Apart" and "Circles" before wrapping things up with his first hit, "White Iverson". 
Sunday felt like walking on cloud nine. The festival was coming to an end but the energy in the air seemed to be bursting with shared positivity. This energy carried over to the special guest Quavo's appearance. It was a nice surprise that was quickly followed up by Lil Yachty and then 2 Chainz. It was quite the scene seeing all three artists perform back to back so much so it could've made your head spin.
The most notable two performances on Sunday were Oliver Tree and Playboi Carti. Oliver's set started off with an imposter singing on stage before getting tackled by the real Oliver Tree and escorted off stage by security – something we were all entertained by I'm sure. Tree dedicated "Alien Boy" to all the alien boys and girls in the crowd, encouraging a sing-along. He continued with "When I'm Down," before saying a prayer for his bandmates as he jokingly said they had monkeypox and begged Cole Bennett for more cash for NFTs. Tree also performed my personal favorite track "Fuck" for which I obviously got into the mosh pit. Oliver then failed to land a scooter trick saying he broke his "cumulonimbus" and finished his set with the easy-going, "Life Goes On".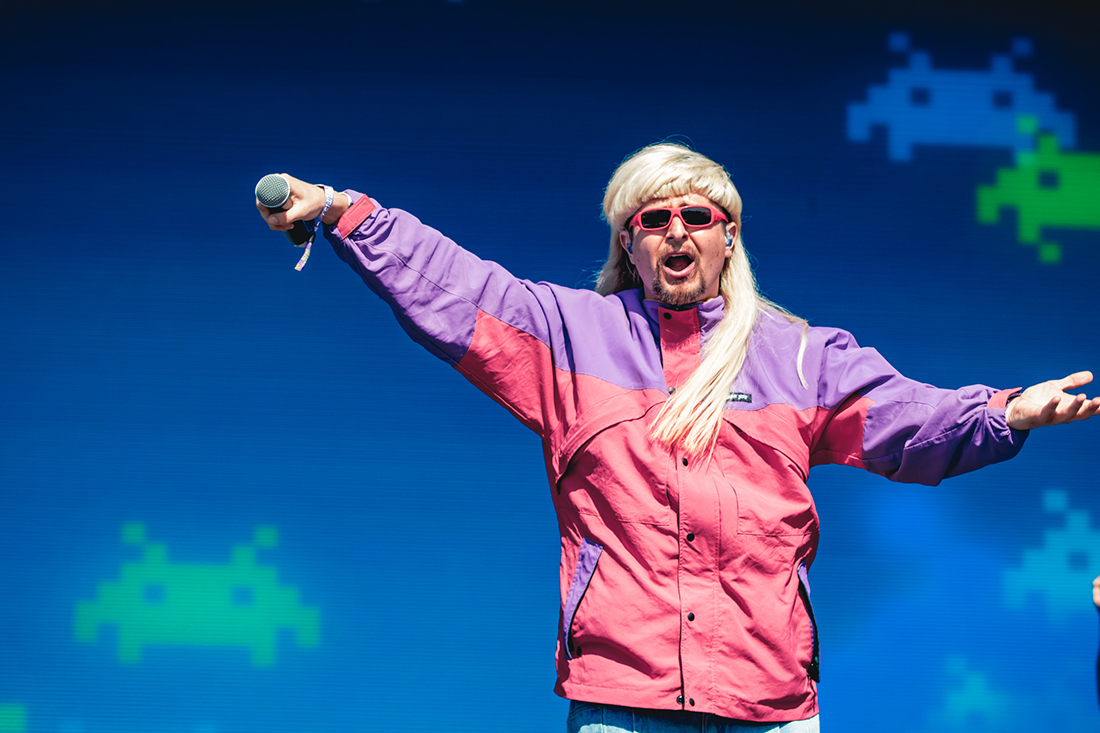 Playboi Carti was the perfect candidate to finish the festival. Fans were beaten down by the sun but camped out for hours to get ready for the mayhem Carti was going to unleash. Having seen him live at Lollapalooza last year, I was ready for it. Carti arrived atop a pyramid, Strobbing black and white lights flashed across the field, getting the crowd rowdy off the bat with "Stop Breathing". He continued the hype vibe with "Rockstar Made" and "TeenX", these generations' anthems.
Lyrical Lemonade's Summer Smash was quite the success we were all hoping for. Every year it seems like the festival continues to bring bigger artists while still showing love to the smaller performers that got the brand recognized in the first place. The event wasn't without its hiccups but in comparison to last year's activities, it continues to find its footing. Fans love the brand and want to see it be successful too. Yes, they also want to get crazy but with the extra steps taken this year, Summer Smash has a bright future becoming one of Chicago's biggest festivals.