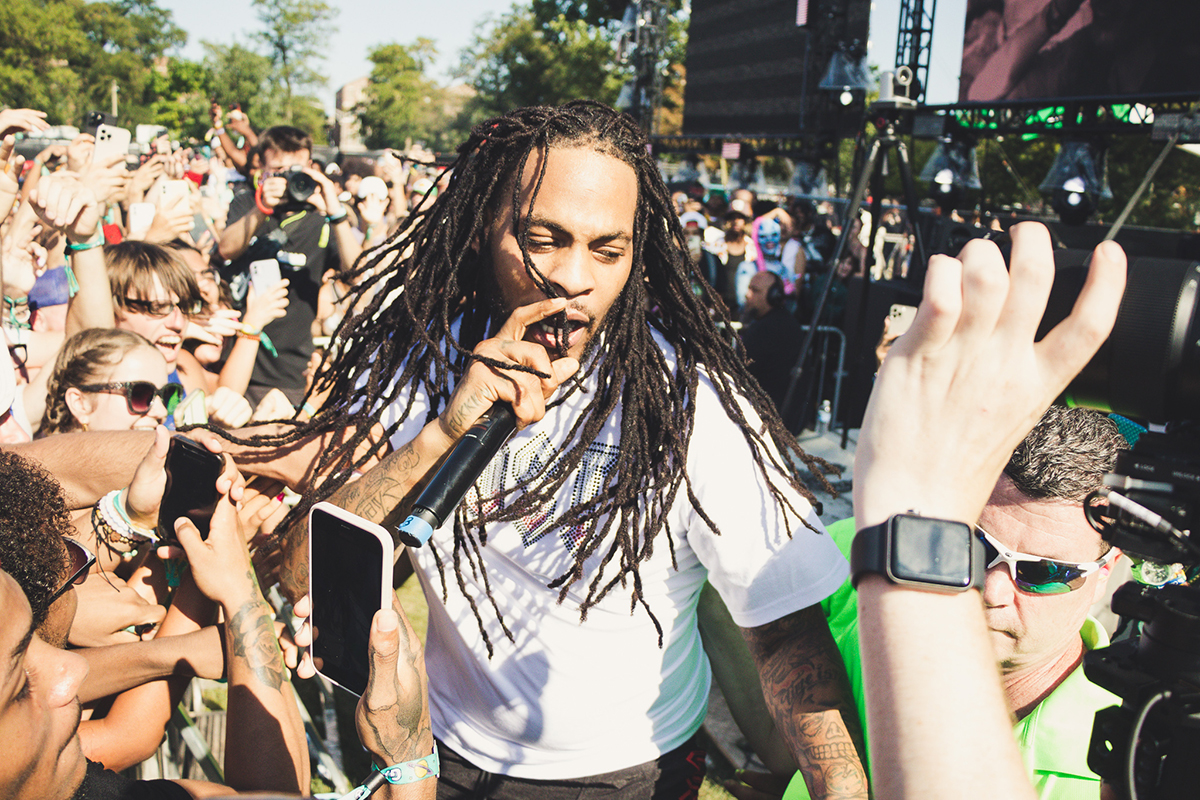 Photos by Manny Diaz
Lyrical Lemonade's Summer Smash music festival returned to Chicago for its third anniversary. The festival showcase brought together some of the best rappers to come out within the last decade but the event itself wasn't without its problems. Things got wild and chaotic rather quickly but never out of hand. Well, maybe a little bit. Regardless, it was an epic way to end the summer.
The event took place in Douglass Park, a block down from my guelita's house. Having taken the California-Pink Line train stop to see my granny as a child, it felt surreal to take the same exit to a music festival and not just any festival, but one put together by Lyrical Lemonade. Cole Bennett's brand has transformed into one of the biggest rap platforms in the modern era. From starting out as an Internet blog when he was in high school to Bennett dropping out of college to pursue his dream of videography with hip-hop. It has manifested into a brand that has grown exponentially over the last several years collaborating with some of rap's best upcoming artists.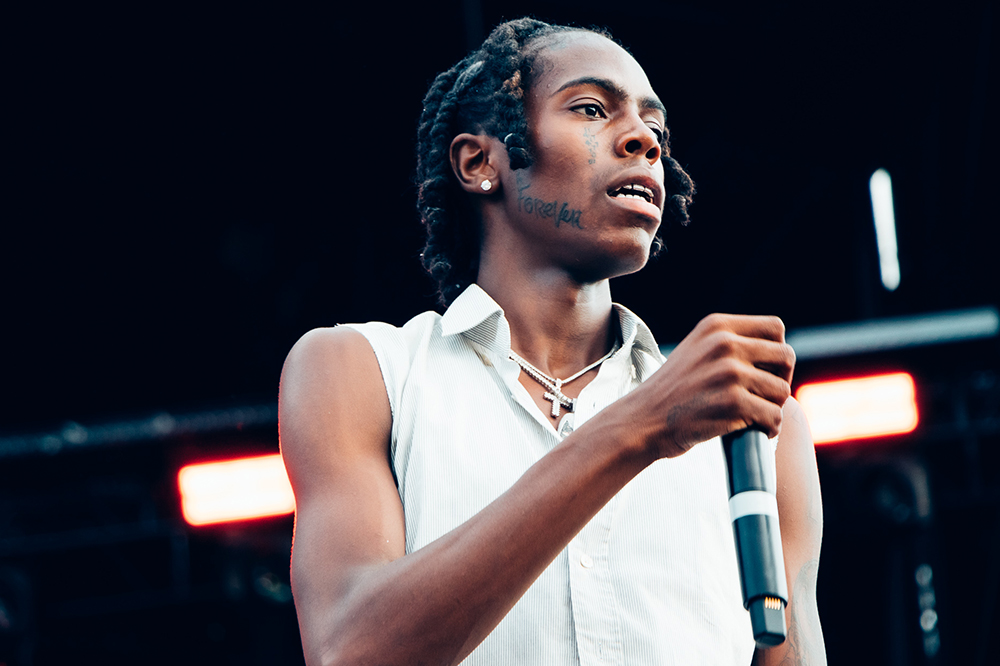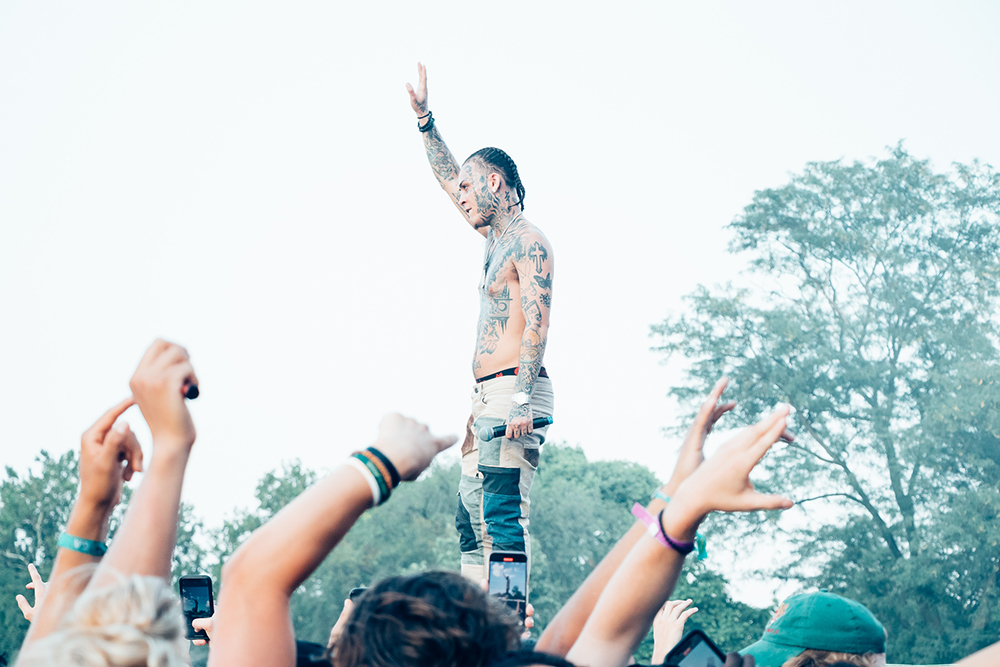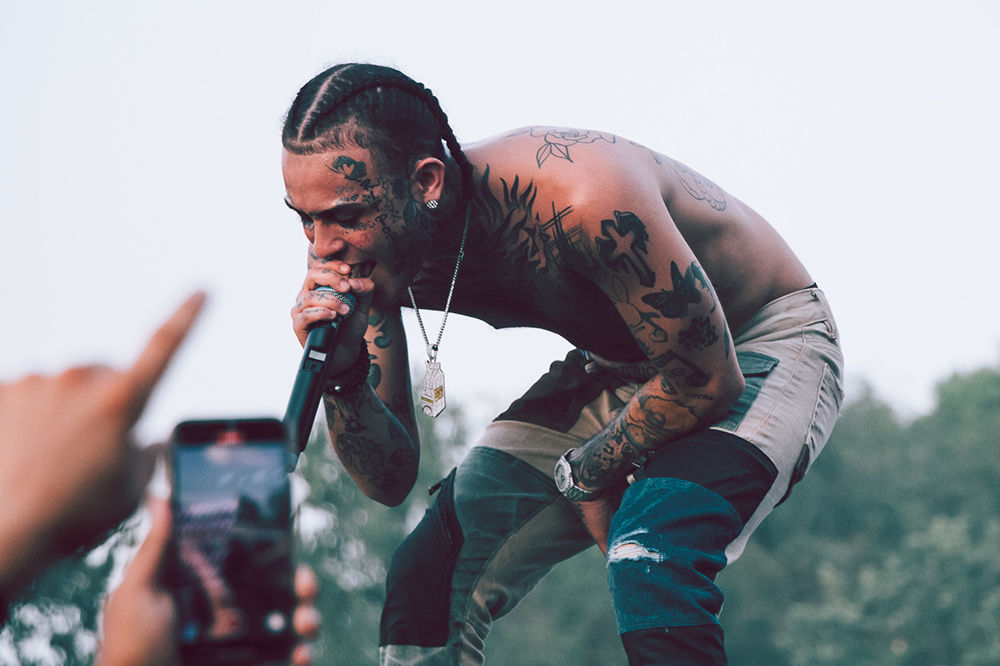 Summer Smash started off strong with performances from Yung Bans, Latto, and Lil Skies. During Lil Yachty's set, however, is when things started to get rocky. Fans began jumping the fence to get access to the VIP lounge and photo pit areas. It was all fun and games at first but with little push back from security more and more began to take advantage of the situation. Speaking of Rocky, things didn't get much better when A$AP Rocky took the stage (pun intended). At that point, fans made their way to the backstage area as well so fences were placed to allow the rapper to take stage safely. Still, fans managed to climb any structure possible to get a better view of the performance. Security did their best to slow down jumpers but the number of people overwhelmed them to the point it became more about containing the madness rather than stopping it. Luckily for the most part people were having a great time during Rocky's set though enjoying it may have been a little challenging. He performed some of his classics like "Pretty Flacko", "Praise The Lord" and even some new tracks giving fans hope that maybe there's a chance a new album might be dropping soon. 
The second day had more or less the same energy. Before things got out of hand again, a midafternoon storm halted performances as if the Gods themselves wanted to cool down the madness. Most ran for shelter while I waltzed down the street to chill with a cousin. After an hour the rain passed and the event's app alerted us the festival would indeed continue. Lines were jam-packed to get backed in. Organizers had the hard decision of either cutting acts out completely or setting shorter set times. They picked the latter so fans could at least get a glimpse of their favorite rappers.
Blueface, Earl Sweatshirt, Ski Mask the Slump God, Coi Leray, and City Girls were all given roughly 15 minutes sets to do a few songs. It would've been dope to see longer performances of each artist but there simply wasn't enough time. It was also confusing as artists were performing on different stages than originally scheduled but we still got to see Ski Mask perform "BabyWipe" and City Girls "Twerkulator." Main eventers Gunna & Lil Baby both did hour-long sets to close out the night. Lil Baby had elaborate props and began his performance on a white couch while rapping "Errbody." He made his way down rocking a hoodie while sitting on a throne as fireworks went off for "Ride My Wave."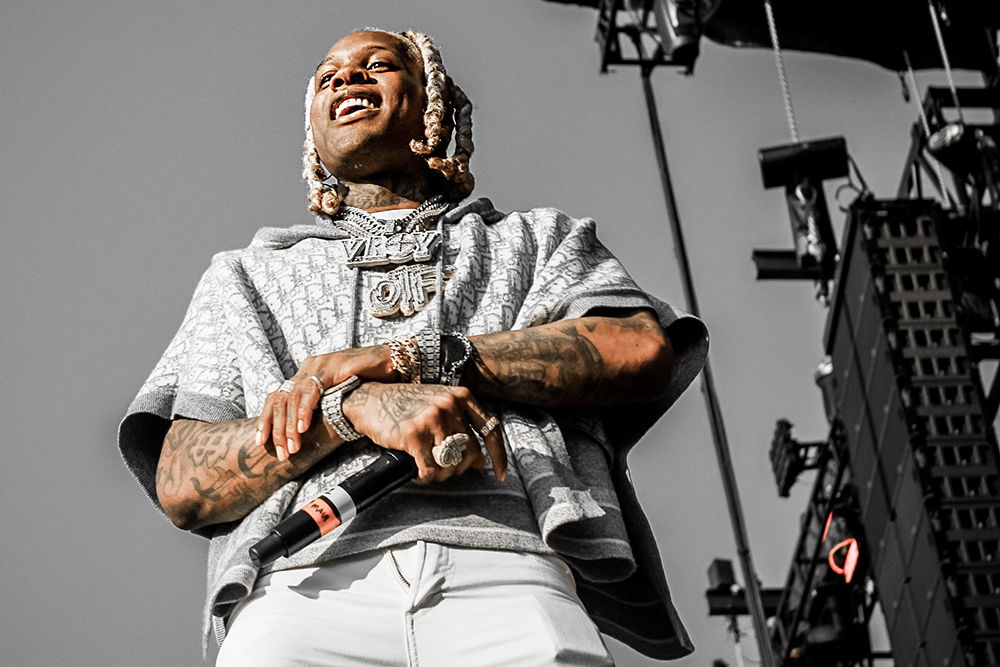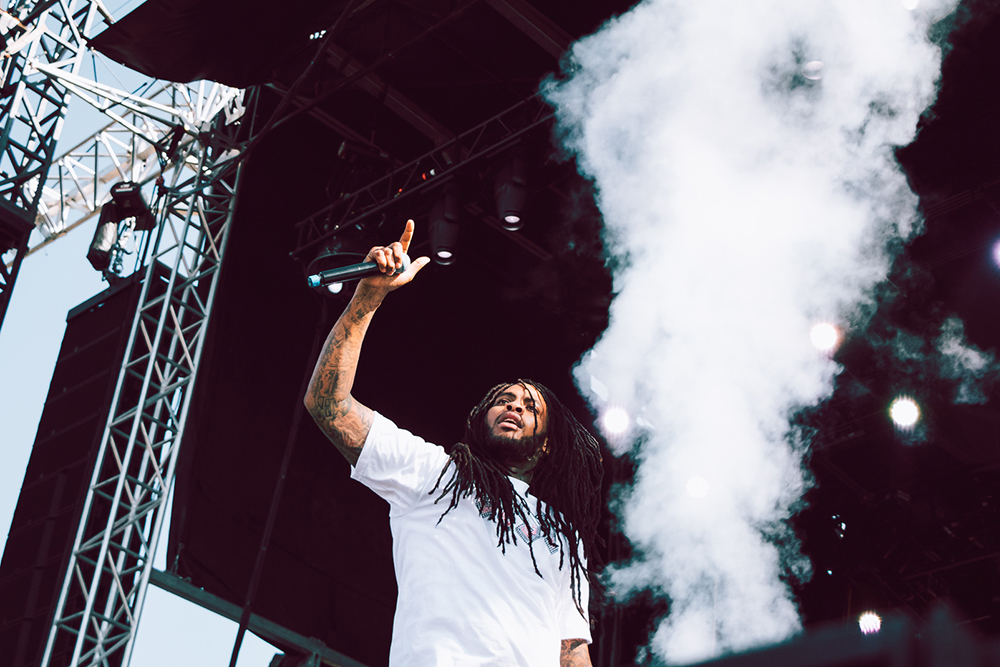 On the last day, the insanity really piqued. Barricades were placed at certain entrances in ordered to slow down the chaos but it was a little too late. While safety precautions were appreciated it was frustrating as it made it difficult to access stages for coverage or get any clarity on updates from the organizers. The crowd continued to get out of hand as they threw whatever they could from lemonade cans and toilet paper to actual shoes; yours truly got hit with a water bottle. Still, the event went on with crazy mosh pits for Waka Flocka [cover image] when he played "Hard In Da Paint" and "Grove St. Party" but the crowd settled down a bit for the Juice Wrld tribute. Fans came together to celebrate the life of a Chicago artist who was one of the first breakout stars featured for Lyrical Lemonade. That was followed by special guest performances by Lil Durk and Chance The Rapper.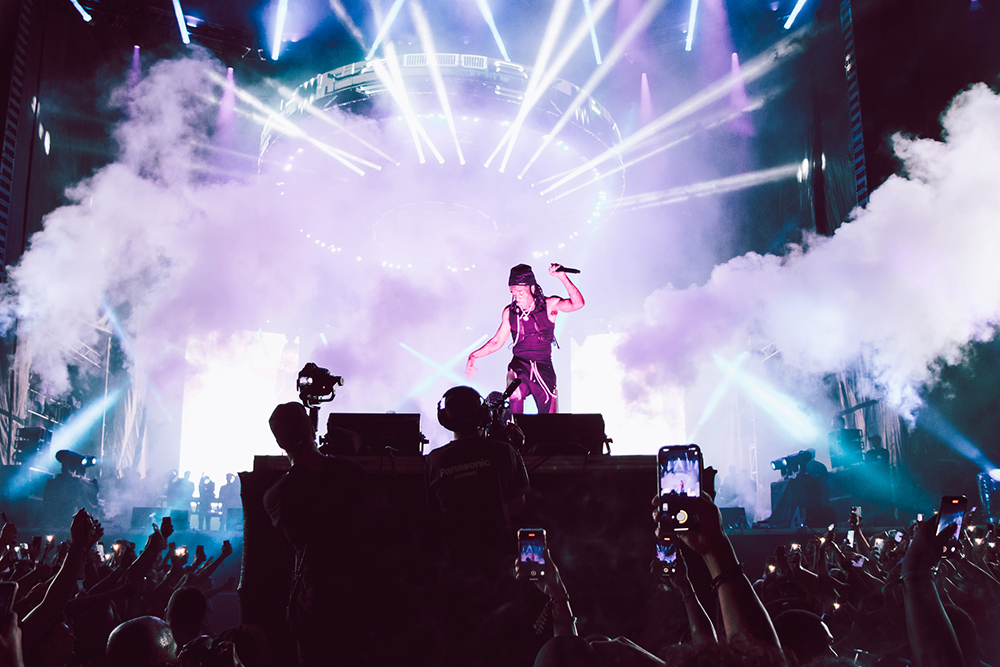 The honor of closing out the festival went to Lil Uzi Vert. His high energy matched the rowdy crowd. He started off with a banger, getting fans riled up with "Yeah, Go Harder!" He even stepped down from the stage to be swarmed by the pit. Like a madman, Lil Uzi Vert got on the canapé roof and jumped off to crowd surf. He then bolted to the stage to continue his performance doing tracks like "444+222" and "That's A Rack." The heat from his pyro along with the summer mugginess felt like Satan laughing at us.  
While Summer Smash didn't always go the smoothest, seeing some of the best rappers currently in the game was more than enough reason to appreciate the entire spectacle. Simply put Chicago got ratchet, but there was a charm to the danger that allured us all. Kudos to everyone involved who did their best from keeping it go into a full-blown catastrophe because there were legit moments where it felt as if a riot was going to break out. Knowing that Cole Bennett himself admitted that it was all a learning experience promising that improvements will come to future events was great to see. The fact he was open to criticism shows how much passion and work goes into perfecting his vision. Above all, Lyrical Lemonade's Summer Smash was a celebration of the accomplishment of its artists, staff, and everyone involved who witnessed its insanity.