In the blue light framed by the Opera House stage, Jordan Rakei followed his 3-piece band out on stage, sat behind the keyboard, and calmly begun playing "Midnight Mischief." The audience, immediately put into complete silence, followed Jordan into the night. But first, we were all treated to a special performance by Sam Wills, British soul and R&B singer from Hastings.
Sam Wills is a classically trained vocalist and pianist with a voice that cuts through the air during choruses. Influenced by many things from soul and hip-hop, over the last year or so Sam collaborated with the likes of Disclosure, Tom Misch, Karma Kid, SG Lewis, and many more, in addition to Jordan Rakei of course.
Wills has a very calming stage presence alone with his keyboard on what felt like a rather large stage Sam held his own. Starting with the song called  "Unify," from his So Bright EP, released in 2016, to "Walking Underwater" from the EP by the same name, Wills shared his favorite tracks and even some unreleased songs with a new audience. For "Kool-Aid" the singer was joined on stage by Imran, Jordan Rakei's guitar player, allowing Sam to step out in front of the audience and commit to a full-body performance while singing 'Girl, I want you with the Kool-Aid in the water' while people swayed enthusiastically to the beat. Will ended his set with "So Bright" perhaps his most MJ inspired song.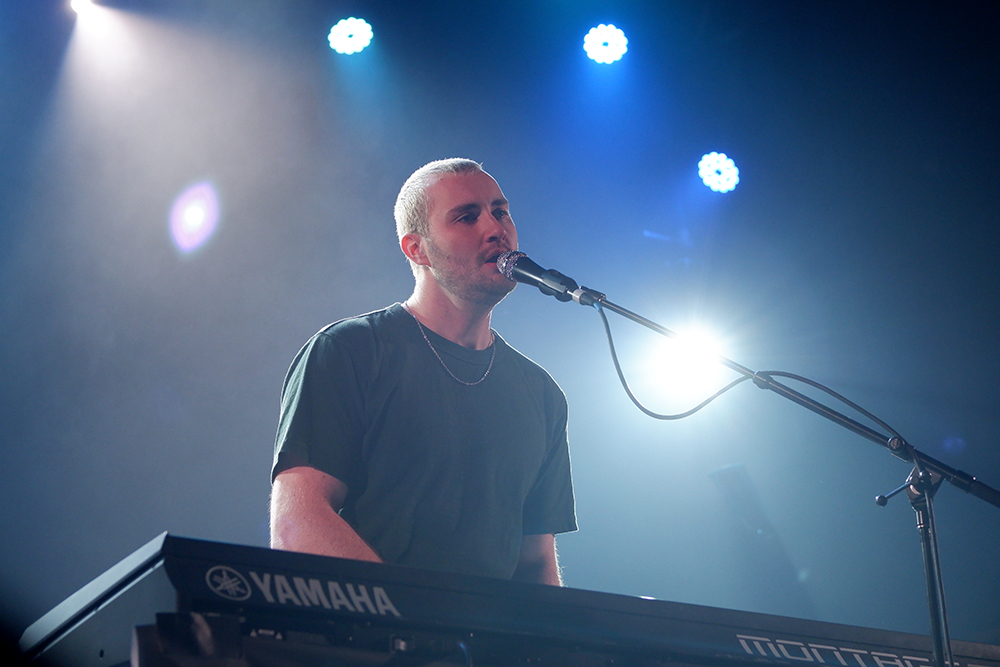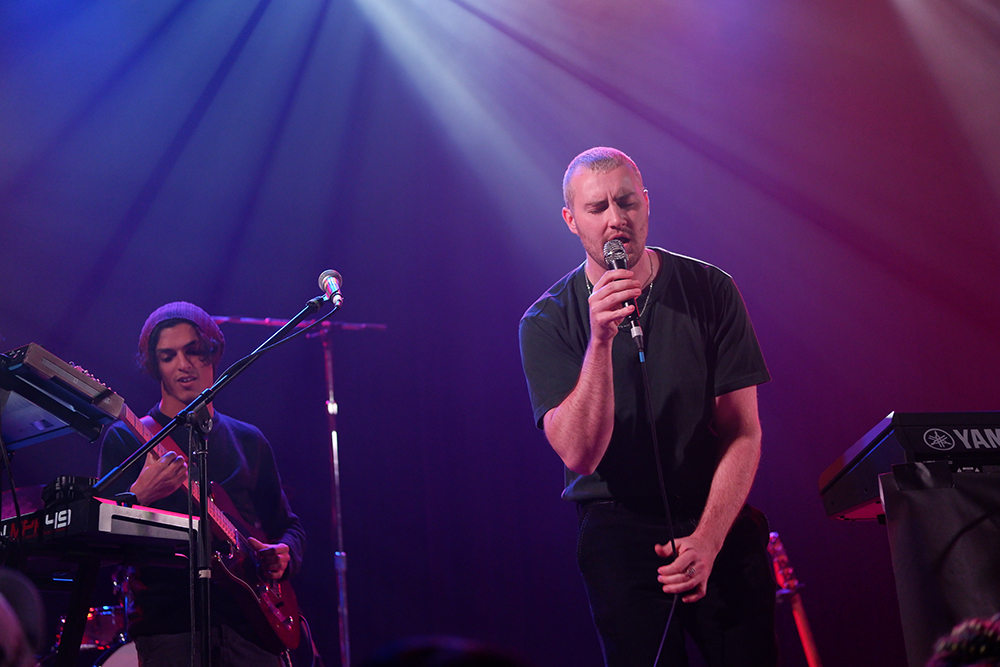 Looking back, Jordan Rakei began his career as a bedroom producer at the age of 18, self-releasing his first EP Franklin's Room. Over the years his continuous pursuit of self-improvement has allowed Rakei to establish himself as a strong voice effortlessly blending jazz, hip-hop, and R&B. With the release of the critically acclaimed second album Wallflower via Ninja Tune in 2017, Jordan scaled up his own ambitions and set the bar for many artists to come. Rakei has a very memorable voice, a voice we've recently learned he takes really good care of, so naturally, as soon as he began to sing, effortlessly gliding through the lyrics of "Midnight Mischief," the room went silent.
Saying he was glad to be back in Toronto, Jordan promised to play both old and new music. For over an hour he seamlessly moved from early albums like Groove Curse (2014) and Wallflower to singles like "Wildfire" (2018) and tracks from the most recent record, Origin. This last album is very special: "I explored territories of songwriting and production that were out of my comfort zone, but it really pushed me as an artist and a producer," he shared with the album release. Origin explored dystopian futures, in some cases quite literally – "Speak" is inspired by The Handmaid's Tale. The complete collection, however, is intentionally made dance floor-friendly to offset the heavy theme, he shared with us recently in an interview.
The consistent bridge between the albums, which sound quite different from one another on record, was the jazzy instrumentals and Rakei's silky voice. For a few songs, like the "Sorceress," Jordan abandoned the keyboard for the guitar, finally occupying that center stage spot our eyes were drawn to. For some songs, the ones dearer to his heart, Rakei spoke about his inspiration: "This song is about confronting the ego within yourself and it's about…" he paused searching for words, not finding them and eventually ending with "ummm … yeah" to the crowd's amusement. The song came to a quite dramatic ending with all instrumentals going quiet in just the right places elevating the vocals. Similarly, "Say Something" was also improvised with playfully mischievous piano notes and sonic electronic undertones.
After a very brief break, the full band came back out to perform the "Mind's Eye." As is on record this song carries well sonically but performed live tonight the band took it to a whole new level with Jordan back on the keys, mixing and bending the notes live, it was a loud and epic conclusion accented with strobe-like lighting ending the night like a lunar eclipse.