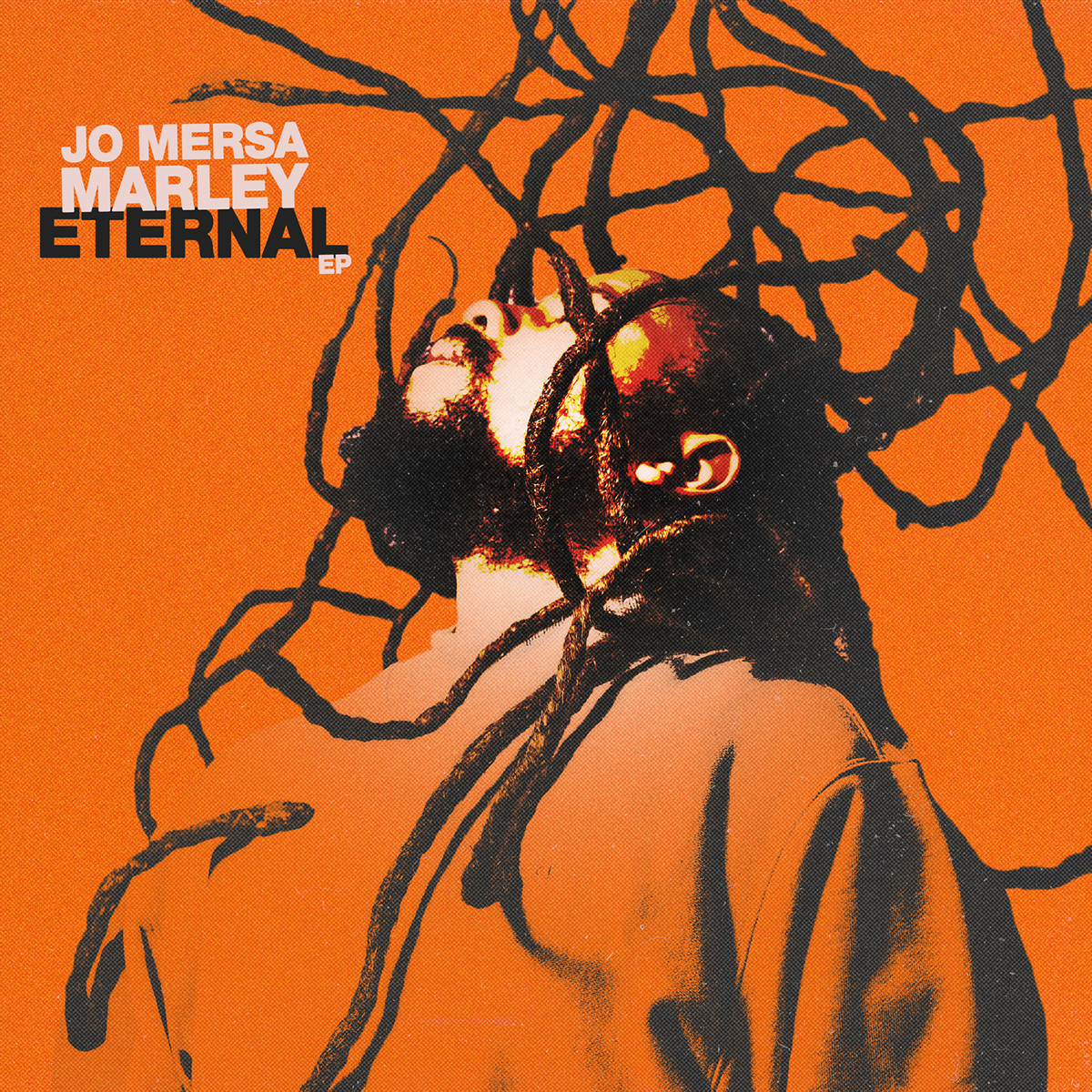 Seven years after the release of his first solo project, Comfortable, Jo Mersa Marley has returned with a new EP, Eternal. Looking back at a 2017 interview with Marley I recall him stating: "I follow the same path that was set for me, but at the same time, I am setting my own path beside [my family]. So instead of trying to fill shoes, I am putting my footprint and making sure it sticks, making sure it's still along that path." Today we get to see this goal come to fruition: Eternal is a statement project for Marley — he acknowledges and pays homage to his family's legacy with the ever familiar innate Marley vocals while carving his own musical identity. 
This anticipated body of work was produced by his cousins Skip and Soul Marley and features additional productions from Riff Raff, Jazzwad, Silent Addy, Disco Neil, Bombocat, and Marley himself. While the Marley family's music is typically roots heavy, Jo Mersa infuses elements of hip hop and several reggae sub-genres, including roots, dancehall, dub, and lovers rock into this record. 
Eternal is not just an EP, it's storytelling in seven acts — or tracks, for that matter. "Guess Who's Coming Home" was initially meant to be the title of Marley's debut LP but now serves as the opening track for Eternal. A few years back during the above-mentioned interview, Marley shared that "[It's] a part of me trying to remind us of where we come from and not lose sight of that. In more than one way, I am coming home." This song is a declaration…a statement, and it sets the tone for the remainder of the EP.
Dancehall riddims are abundant on the record with "Yo Dawg," "Company," and "Thinking" in the latter of which Marley calls himself the (ahem) "bedroom kingpin."  "Yo Dawg" is a lyrical back-and-forth featuring Busy Signal, while the subsequent track, "Company," featuring the hypnotizing vocals of Melii, gives new meaning to the abbreviation LLC – Long Live Continually. 
"Made It," featuring Kabaka Pyramid, is a celebratory track that gives off summer at the beach vibes with its sexy riddim. The song celebrates the freedom that comes with pursuing dreams and living life on one's own terms while "No Way Out," featuring Black-Am-I, Marley sings of the power and judgment of the Most High. Eternal wraps up nicely with "That Dream." Reminiscing about his desire to make music and step out of the Marley family shadow, Marley also speaks of the corporate drudgery of a 9-5, and the pitfalls of a life of crime. 
In an attempt to show his cadence and lyrical capabilities, while also creating a feel-good project, Marley uses Eternal to weave together a story with messages of growth, wisdom, identity, passion, ambition, injustice, and hope. Love Live Continually. 
Photo Credit: Ricardo Stephens @radiantsun