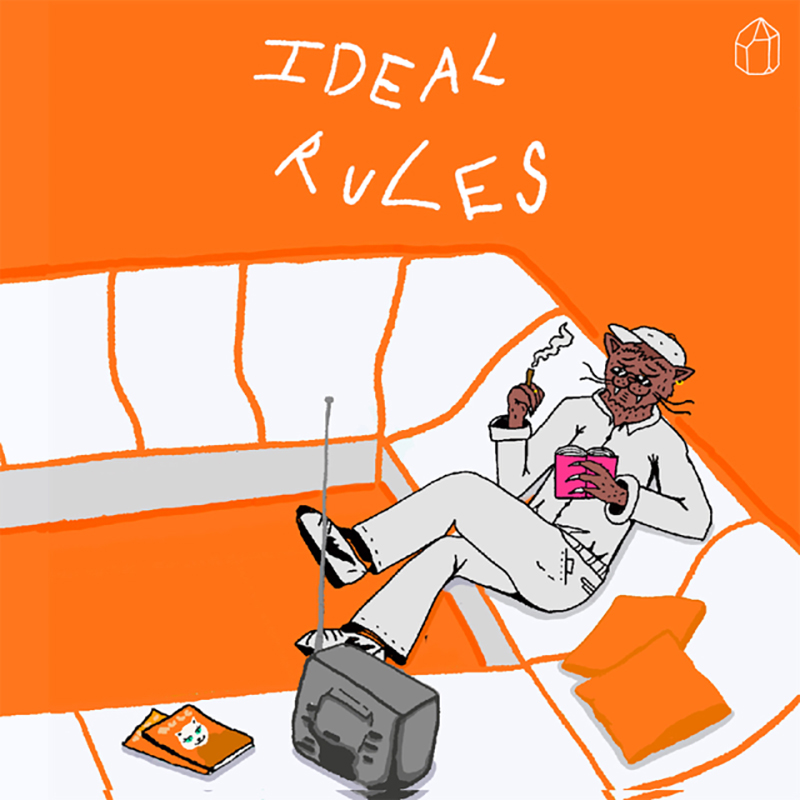 Ideal Rules, the debut compilation album from Mineral Records, a new iteration of the Paris cult label Roche Musique, features a stacked lineup of slick house beats infused with jazzy riffs and bass licks from a host of talented international producers and electro musicians. 
A nod to the history of electronica but unbridled by the rules of traditional house music, the album presents a fresh new house sound with 10 innovative tracks. France's Aerial Boi's "La Graviere" kicks off the album with trance beats laced with ethereal tones and melodic progressions that will make you feel like you're dancing in heaven. Electronic duo Cerfeuil's picks up the pace with "Luster", which has a much quicker BPM, stronger breakbeat, and scratching elements under an electronic danceable groove.
Things get grimy with Reykjavík-based hip-hop and electronic producer DJ intr0beatz and "Today's Courage". With a steady snare beat that sprouts into a fully blossomed groove with deep bass, decorative house melodies, a shimmering tambourine, and warm spoken dialogue, this track will burrow deep into your veins and move your body from the inside out. The release gets more eclectic with Swiss producer Iya Ko's "Yallah", where we hear the distinct influence of African rhythms and styles, with colourful African drums. Later on, we enter the world of funk with Jehan's "La Fonk", complete with funky basslines and a rap sample mixed with house beats and keyboard riffs that give it a smooth jazzy feel.
German DJ and multi-instrumentalist Damian Rausch's "Train" gives us a free-feeling techno vibe with layers of playful piano and keyboards that is sweet ear candy. The only American on the disc is Washington DC native Corbin Canvas, a multi-instrumentalist and genre-pushing producer, singer, rapper, and pioneer of the underground avant-garde art scene. He produces "Til Forever", an impressive soundscape and the only track that includes both a vocal melody that is both sung and rapped. Japanese producer Monolithic, known for their lunar lo-fi house beats, delivers with the spinning "It's Oka…el That Way", an uptempo progressive house track. Parisian DJ and producer Paul Cut adds "Vertigo", a chill house number with a funkified bass, and we revel in the techno glow of Slow Valley, a trap and future garage producer, whose track "Pitch Black" culminates the album with an infectious and danceable beat.
As referenced by the album's title, Ideal Rules features artists who are taking their own liberties with house music, harnessing traditional elements of electronic music and spinning it to create a disc that comes out as refreshing and new.  For house-heads who like their music versatile, progressive, and danceable, this album has got you covered.
Ideal Rules came out on May 26. Check it out on Spotify and Sound Cloud.