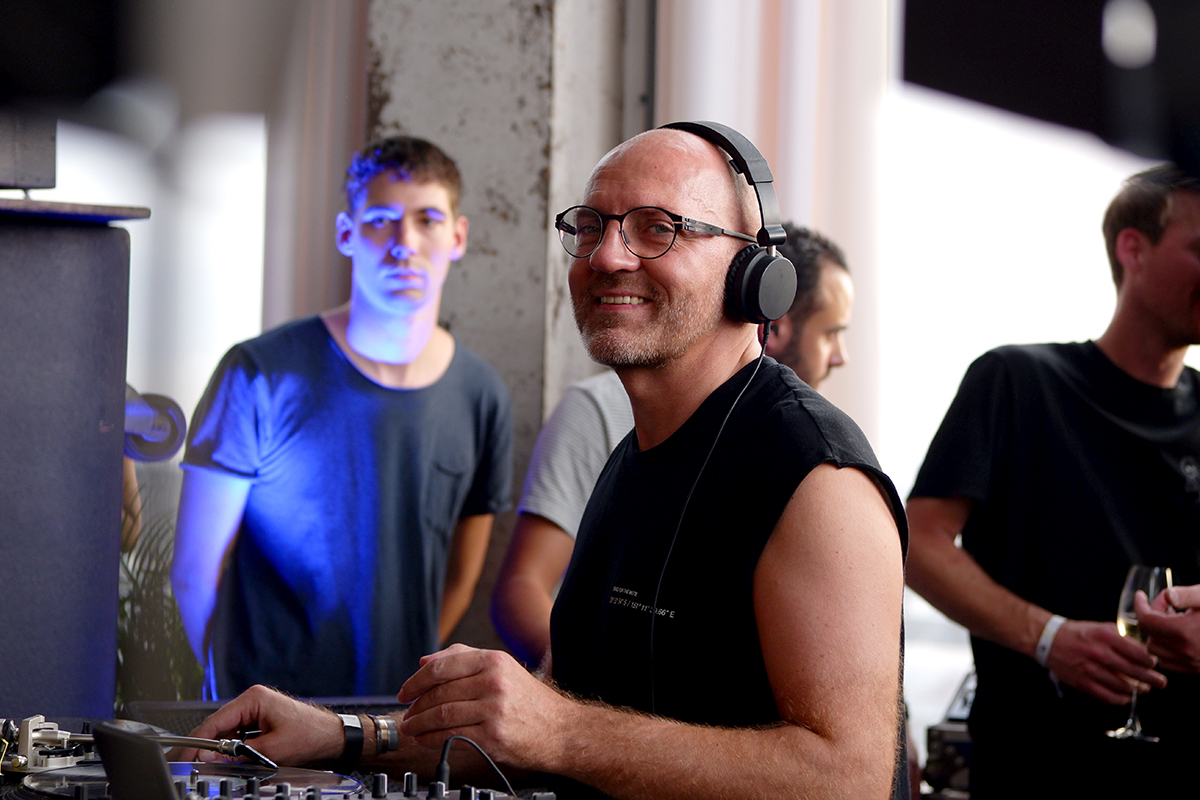 What makes ADE easier is the availability and accessibility of public transit in Amsterdam. That same Central Station you may have traveled to from another country in Europe is where you can also catch a ferry to Amsterdam Noord. Walking off the ferry you are almost immediately entering a range of festival sites: Scheepsbouwloods, Noorderlicht Café further in, boat Veronica just to the side (parked and currently housing a very smoke filled techno party), and to the right, NDSM where the ADE Hangover is held.
NDSM Wharf is an open public space, formerly a shipyard, located on the banks of the River IJ. The space is home to a vibrant community of artists, live performance venues, bars and restaurants covering the ground larger than ten football fields. For today, NDSM is transformed into the ADE oasis with a relaxation area, hot tubs, large record market, multiple fire pits, and DIY horses and tigers on wheels (which you can sit on while your BFF attempts to drag it across the park) and it's all free.
Near the entry in the open-air food hall area is a wall of token ATM's which you need for all food and drinks and the precious reusable drink cup. The token system is slightly confusing but some reading and basic math will get you through just fine. The hangover (as a physical state) is celebrated at Amsterdam Dance Event so most of the "stages are covered to protect your tired eyes from the throbbing" headache you may be still dealing with. The smallest party is in what I'm guessing is the Treehouse: a tiny hotbox hut with a curtain door seeping smoke clouds through every single crack.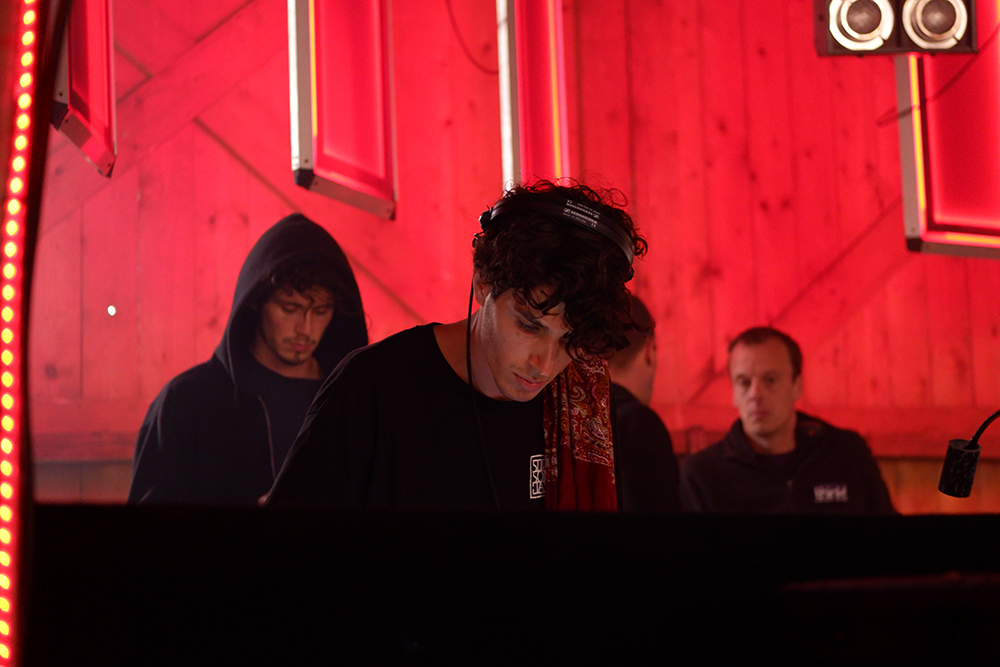 The Barn programming kicked off at noon with Pablo Discobar Soundsystem, mixing some really "old shit with the sounds of modern disco" and Mahabe137. By 4 pm Tenzers (Vincent and Siemen Tenzers brothers), the Barn is a hot room packed with people, swaying, two-stepping, and full force dancing to house and techno illuminated by the moving strobe lights. Tenzers' very special recipe to blending house and techno (Detroit and Chicago) with subtle hints of jazz, funk, and soul (sampled from often rare and exotic records) is a much-needed treat this afternoon.
Further into the park is an open dance area, near an oddly shaped tower, alien crash site, craft beer stand, and a couple of hot tubs to the side (both very much in use). At the front is a small but funky stage occupied by Radio De Koperen Hond, hosted by Into The Woods festival (regulars at NDSM). De Koperen Hond stage is visibly the most happening and energetic area in the park, people in all sorts of dress and undress, are dancing in the cold to an eclectic mix of house, techno, and disco (try Magazine 60 "Don Quichotte (No Están Aquí)" to get into the mood).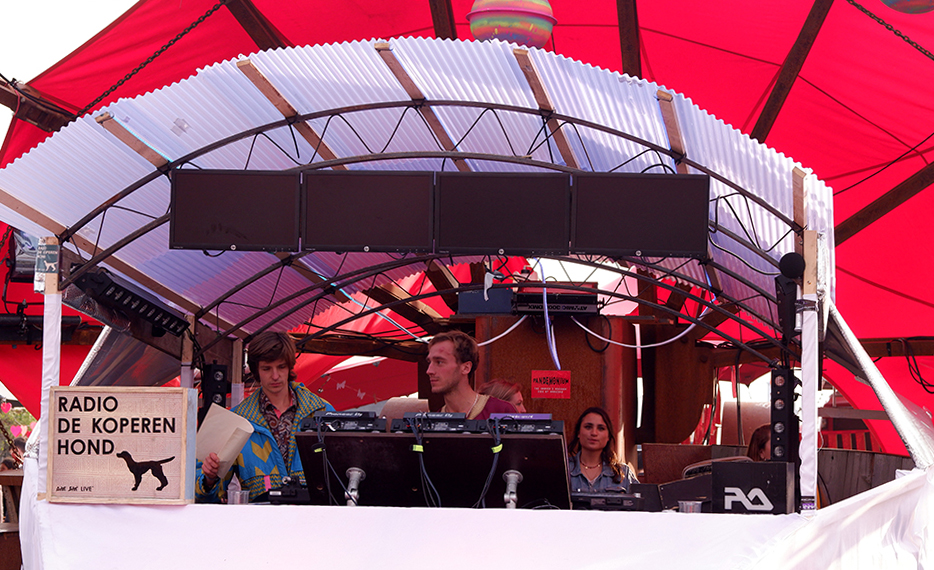 The best place to see the sunset, however, is from the A'DAM Tower, at the Loft with 360 views on the water. The event is another party hosted by Audio Obscura featuring the German grandmaster Sven Väth, spinning records out of milk crates. The dance floor side of the Loft is incredibly hot, everyone wants to be closer to Sven and many people in attendance are friends and family, welcoming us into their circle with open arms (quite literally). With over three decades of experience, Sven Väth has had a great impact on the advance and evolution of electronic music. Väth is known for hosting inclusive, welcoming parties that promote positivity that dance music can bring and this party is no different – there is a visible sense of community clearly inspired by the producer's charismatic personality. As I post up by the speaker, trying to sneak in a few shots, Väth throws me a smile (top photo) before returning to his milk crate in search of the next record (to get a sense of his flavor listen to "Dein Schweiss").
***
In retrospective, we were barely able to scratch the surface of ADE. With over 1,000 events across 200 locations, it is humanly impossible to not get FOMO but you can't win them all (someone once told me about missing out on a show). This year's edition of the festival brought together 400,000 visitors from across 150 countries and we are happy to say we tried our best to share the event through these brief highlights.
Mark your calendars, ADE 2020 is the 25th-anniversary edition and will take place from the 21st to 25th of October.