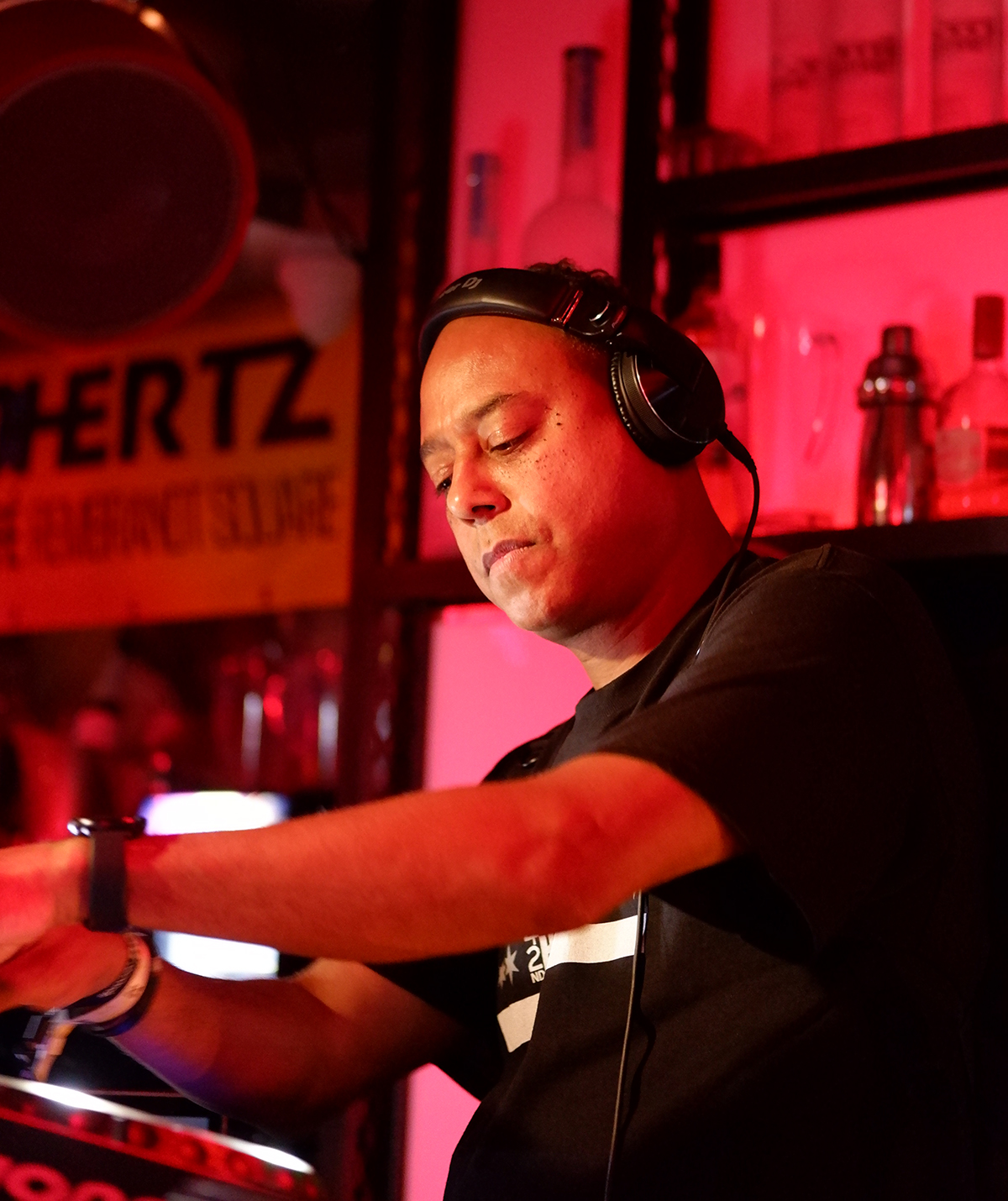 For many attendees, the Amsterdam Dance Event is a workweek. With thousands of industry professionals in attendance (labels, artists, agents, producers, tech innovators) each day has multiple networking events and many of the visitors get an opportunity to schedule meetings with folks they would otherwise almost never be with in the same city. For many others, ADE is a homecoming, where you run into all of your friends and get an opportunity to truly be yourself, enjoying the music none of your coworkers might be aware of. Unless, of course, music is your day job, as it is for Robin Wilms whose (almost) sole purpose is to curate Deezer's global dance, electronic, and alternative music channels.
This is a big year for the ADE and Deezer partnership – earlier in the month they launched a dedicated ADE channel for electronic fans. In your preparation for the festival, or to keep the party going in post, Robin tirelessly worked with artists and labels on creating 70 specialty playlists with performing artists like Floating Points, Ellen Allien, Martin Garrix, Paula Temple, Modeselektor, Joris Voorn, among many others. As someone who has also been coming to ADE for 10 years, Robin has a special insight into this world. "What's interesting is pop music is now drawing on EDM as well and that's quite exciting," he points out when reflecting on the state of the genre today, "over the last three years especially, EDM has been a gateway for a lot of people to discover house and techno," and while the underground scene might not be the biggest percentage of the EDM consumers, those who "actually go down the funnel and go deeper into the sounds, see the history of house and actually discover new music, it is possible," because many of today's EDM superstars come from an underground scene themselves.
ADE hosts quite a few smaller, underground-type parties, and the subgenres the festival spans go far beyond what a typical music listener would define as electronic music. Among our own friendly encounters is a meeting with the folks from World A Reggae, a platform for reggae music and Jamaican culture, whom I met at Jamaica's Reggae Sumfest festival earlier this year. The small group of us decided to take it easy and explore showcases which cross our genre preferences: Chicago house, R&B, soul, and of course – dancehall.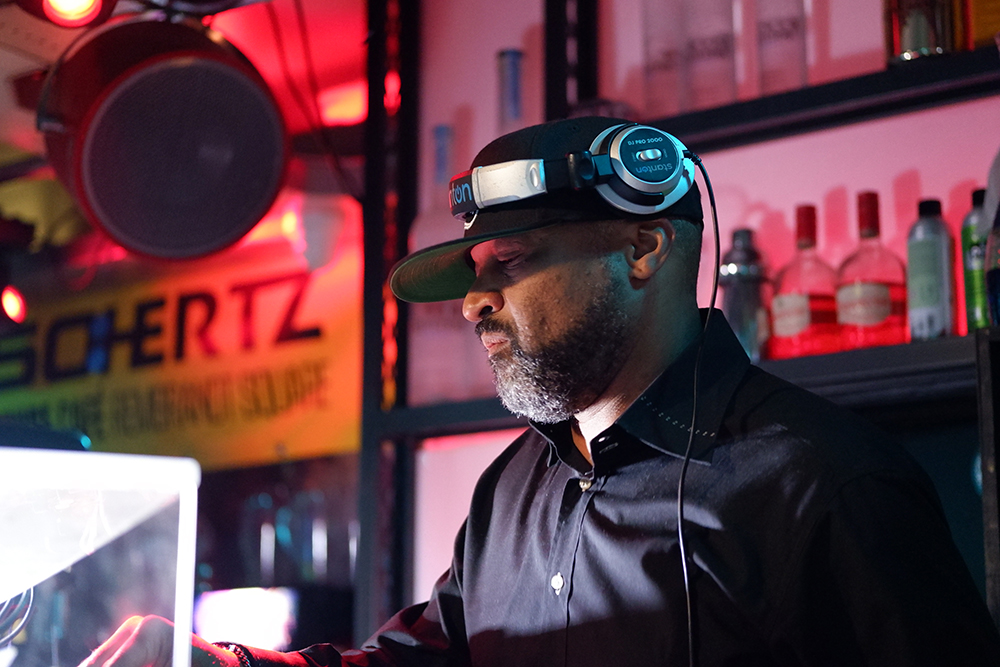 Gathering in a small and slightly divey 50:HERTZ House Café (which the internet generously refers to as a nightclub) we joined a group of relaxed people jamming to the Chicago Beatdown, a showcase designed to shine spotlight on "togetherness, inspiration, and to salute the accomplishments of Chicago producers, artists, and DJs." Spinning to the most multicultural crowd we've seen all week is Lee Farmer, who has been entrenched deep in the Chicago music scene since the '80s (cover photo). For a solid hour, Lee Farmer brings joy to the dance floor with new renditions of classic dance songs like Atlantic Starr's hit single "Circles" and MC support by RUSSOUL, another multi-talented Chicago native. Farmer gave way to KOKO, who played a mix of soulful house and some heavier tracks like Emanuele DJ's "Grounge" – a remix of Nirvana's "Smells Like Teen Spirit."
A few canals over through the crowded Amsterdam center is Akhnaton, a club and event space, where a very niche group of people are gathering for the Dancehall Episode, a monthly event (this time a part of the ADE agenda). The room is buzzing with upbeat energy as a handful of dancers from the UK and Netherlands are hyping up the crowd with a mini-battle slash dance along to hip hop and R&B favorites. Across from the DJ booth is a small corner stage, framed by a shiny tinsel wall wrapping around the corner. As the DJs are starting to take turns in the DJ booth – DJ Jah first – mixing in old and new reggae, dancehall, and soca this small stage becomes a platform for all of those looking to show off their dance moves. Admittedly a Dutch dancehall party doesn't compare to the island one but it sure is a nice change of pace.