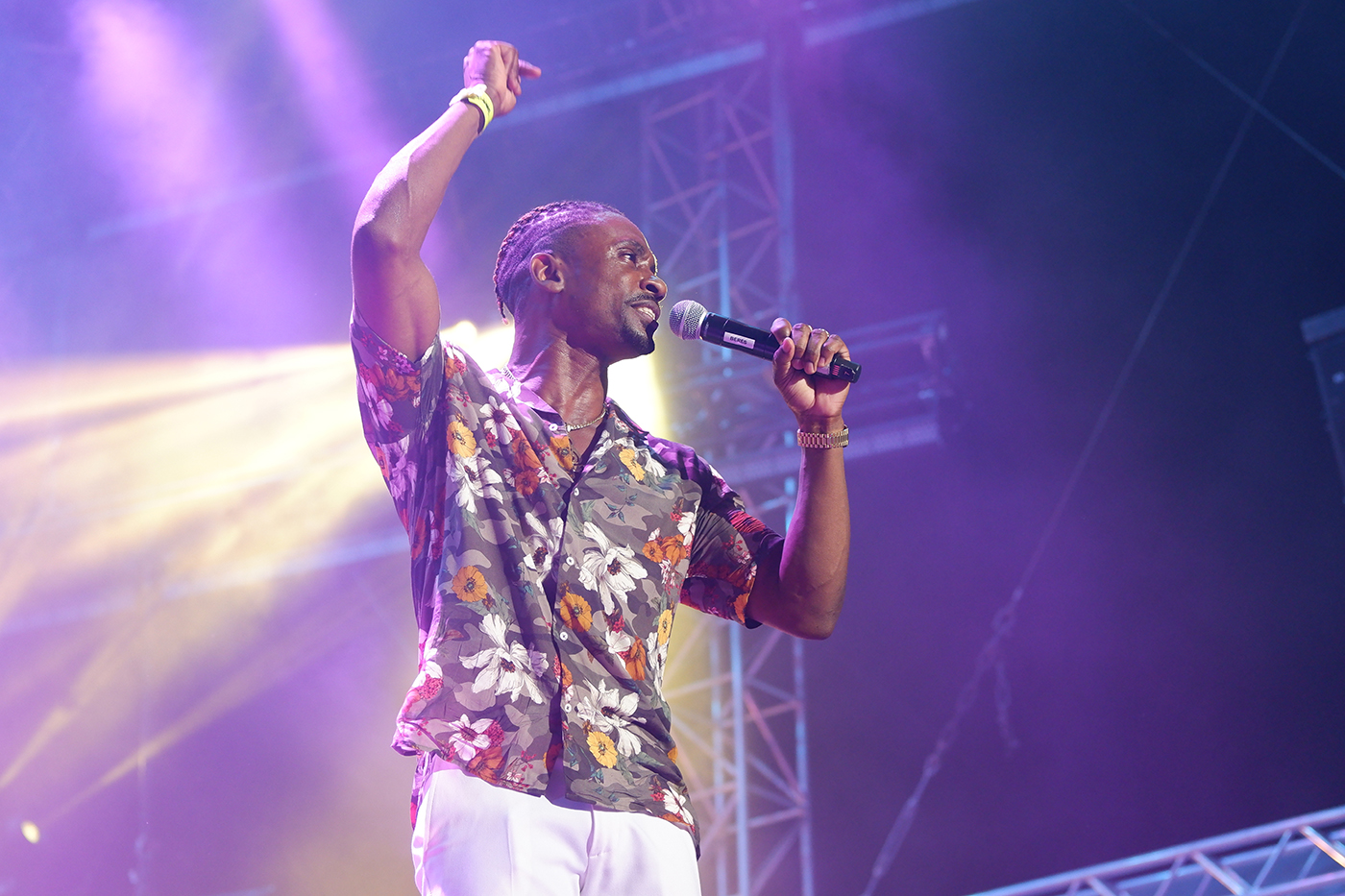 A group of label representatives, artists, journalists, and publicists gathered for a relaxing lunch at Lounge 2727 in Montego Bay. Hot summer sun beating down on white linen table cloths, melting fruity cocktails into the fabric. One of the people in attendance is Christoper Martin, a modern reggae artist with a loyal fan following around the world. Some publications, and fans, deem Martin's music on the pop side of Dancehall, but his "freshly squeezed" type of reggae, to quote Exclaim, is catchy and approachable. It's the kind of music you can't get out of your head and you're not mad about it.
Born in the rural community of Black Pasture (St. Catherine, Jamaica) on Valentine's day, Christopher is a destined romantic and his musical inclinations were apparent at an early age. At 18 he won Jamaica's top televised talent show, Digicel Rising Stars, the win which helped Christopher launch his music career. Promptly after he joined Shaggy and Robert Livingston's Big Yard Recordings, Kingston-based studio he still works with today. A few years back Martin launched his own label, Cheeny Big Son Records, a place to not only produce his own music but release tracks from the up-and-coming artists like D-Major, Ce'Cile', Ikaya, and St. Lucian singer Claudia.
Martin, sitting a seat over from me, has a playful personality. "I love to run jokes, that's me on a daily," he once told Reggaeville. Throughout lunch he kept calling back to Romain Virgo, sitting at the table behind him, posting silly Insta stories, and serenading to the wait staff. "Would you ever live in Jamaica?" he asks me as the first course hits the table. I had to ponder a little while trying to tie my mane of hair into a bun.
After lunch we sat down for a chat around the corner. Endless view of the ocean in the background, a nice breeze breaks up the heat, sail boats are passing by over the smooth waters. Maybe I could live in Jamaica, I'll just need a haircut.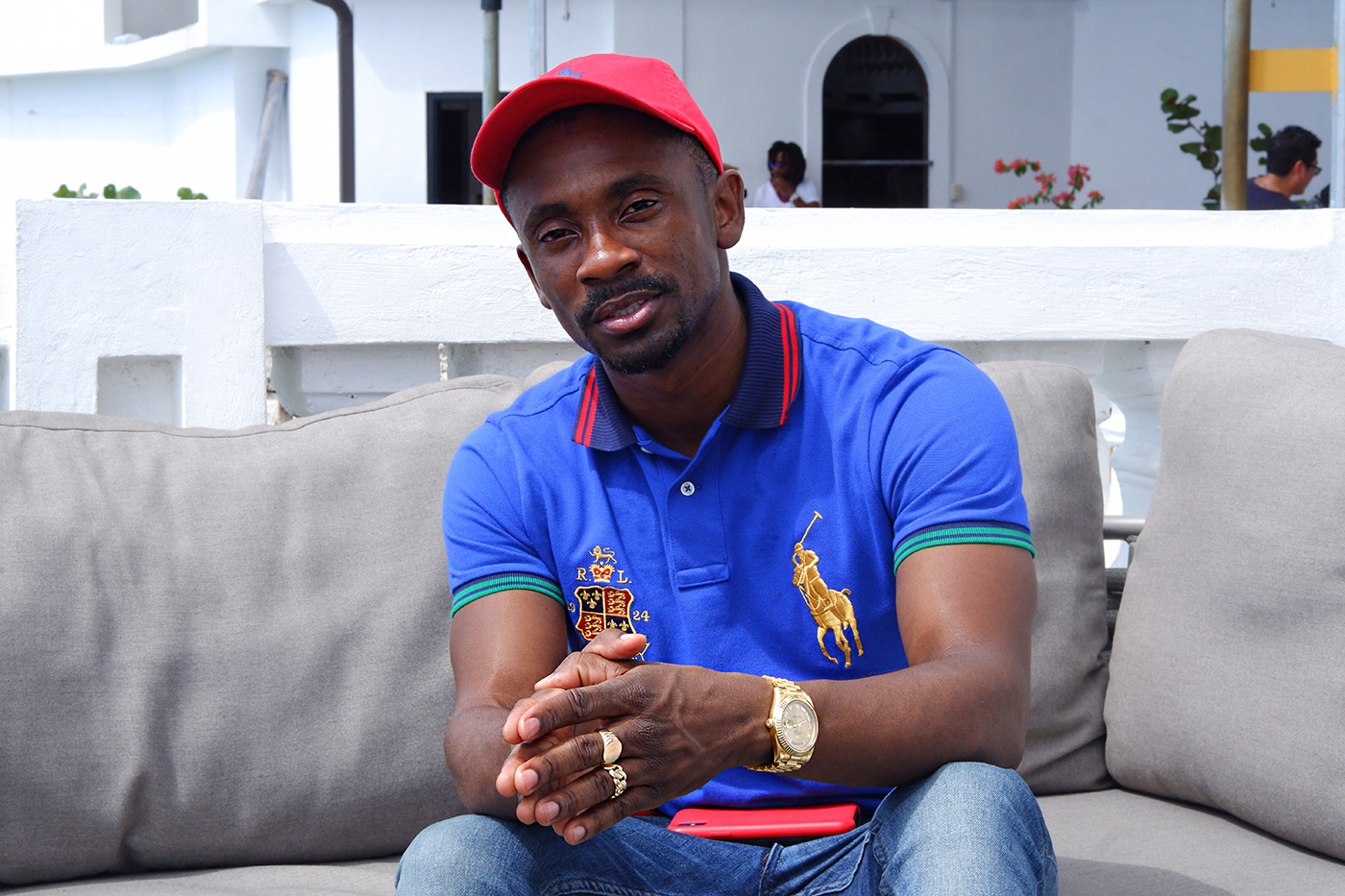 On May 3rd Martin released a 15-track sophomore album, And Then, via VP Records, following the release of his debut album, Big Deal. The album release was a big celebration with events held in Jamaica and the United States, online, live, and on television. Less than a month after the release the album debuted #1 on Billboard Reggae Charts.
"It's just been doing awesome," Christopher comments on the success of And Then, "A track "To be with you" is like becoming one of those international tracks, especially in Japan right now. Um, '"Life" was very successful. The next single will be "Bone for bone" and we'll be shooting a video for that in the coming week." The video will be filmed in New York, and as an artist who has always been open about his creative involvement in production, Christopher isn't quite happy with the concept of it just yet, but his ideas are "bomb" so it will get there, he laughs.
This video is not the only project in the works right now, Martin is back in the Big Yard studio, working on the next album. "We stay creating. At the end of the day music is my life you know, I love to play football, to play dominoes, I'll spend time with my family and my friends but music is my substance for survival, so I invest myself in it, so we can keep it standard and the quality of the music up there" he raises a high bar with his hand. "A lot of people have grown to love and respect us for the same kind of music so we want to stay predominantly in that field".
Inspired by life itself, his own or of those close to him, Martin doesn't feel the need for other inspiration: "everything revolves around life. You know what I mean?" He pauses for a moment. "Women, material stuff, societal issues – everything comes from life happenings…" And while Martin and his band are mostly known for their upbeat style of reggae, some songs, like "Stop the violence against women" come at serious issues with a beggingly optimistic tone. During his performance at Reggae Sumfest Christoper, lit only by a spotlight, kneeled in front of the audience performing the song, alone in the dark for most of the song, the emotion and sentiment was felt through the quiet park grounds.
With the release of And Then Martin has also stepped into philanytroypy by joining The Kulture Movement on the #NoDisrespect Campaign teaching children the message of positivity and self-worth. According to VP Records, Christopher is also a supporter of the American Foundation for The University of the West Indies's mission of "raising funds and providing scholarships for students in need".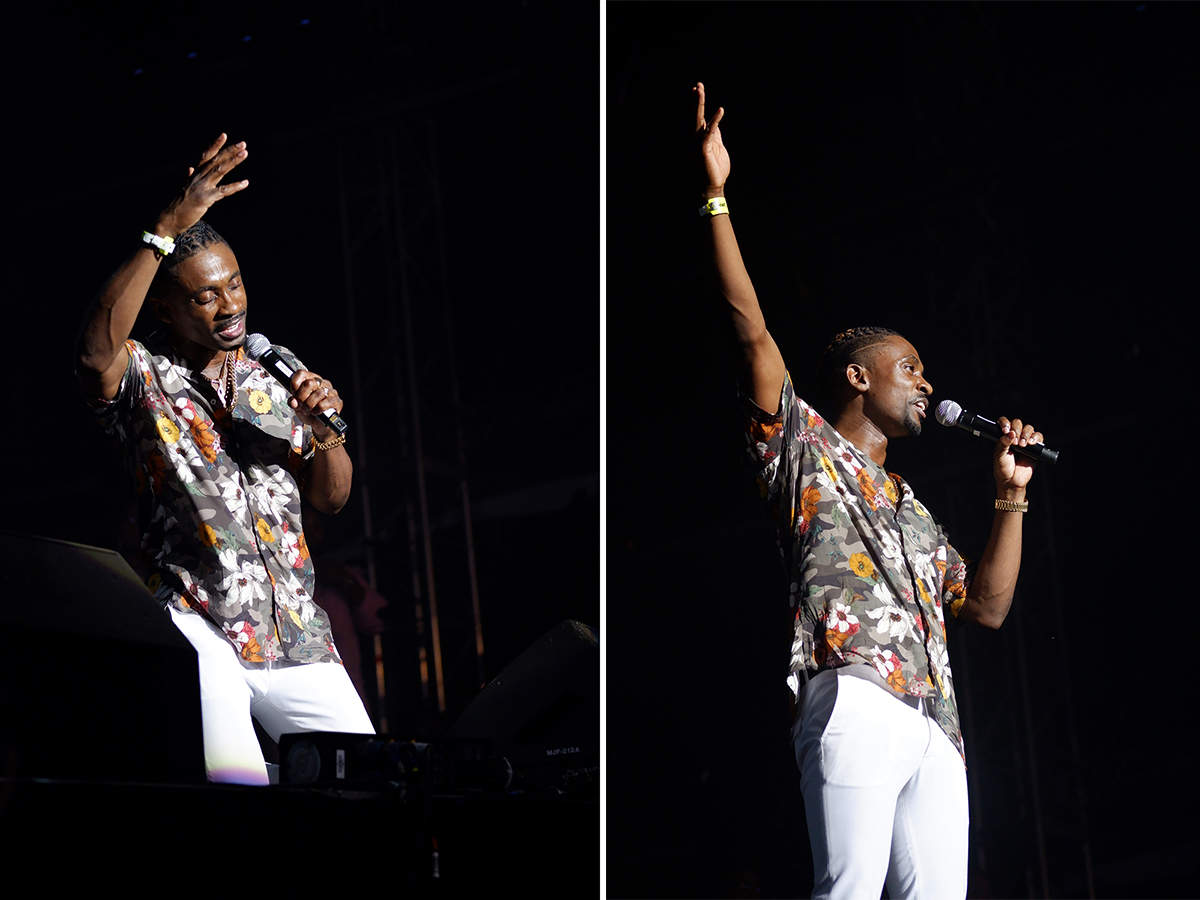 Martin is not looking to follow any trends, "We don't really swing with the pendulum, it doesn't matter what's hot and whats not, at the end of the day we have a permanent space for what we bring to the marketplace" he points out. "I've grown to understand exactly what people expect from me and I stay in that vein 'cause they've created that lane for me." This lane is admittedly where he is very happy to be, it's like his own musical highway, parallel to the charts yet relevant and expedited.
This lane Martin exists in has led him to tour extensively around the globe and they (him and the 7-piece band) are hitting the road once again shortly. "This week we're in Central America and South America then next week we're in the Eastern Caribbean. Then we're gone to the North American side, we in Canada, we in New York, we in Miami, Tokyo…and then, we're in Africa," his voice softens, eyes light up. Africa has come up a few times throughout the day, it's a place where his fan base is bigger than at home in Jamaica. Naturally, Martin travels there annually: "I love Africa. Zimbabwe was one of my favourite places." There in Zimbabwe, people came out to greet him at the airport, "It was a wonderful reciprocation of love….just to see how much my songs touch people. To be on the stage and see people crying in the crowd, that's an awesome feeling, you can't pay for that" he shared in an interview with Reggaeville.
"The very first place I went to in Africa was a place called Kigali in Rwanda…and the love was phenomenal. Then I went to Kenya after that. And that's when I realized that they really genuinely love my music… It was like an eye opener," he continues "to understand that I wrote these songs in my house in Kingston…across thousands of miles and barriers, boundaries and waters and it connected with the masses in such a wonderful way that when I started singing, I don't even have to sing the rest of it. They sing all of it, you know, it was an amazing feeling."
Aside from all the contests in the early days Martin has "never seen music as a competition in the first place." His own, mostly lighthearted type of reggae, carved a lane for him, one that's much more comfortable, without the pressures of the outside factors.
This life, "It's a blessing. We welcome it with open arms."