Over the last few years, the House of Vans venue in Chicago has been putting on some of best concerts throughout the summer. This year they arguably hosted one of hottest acts in the game right now – Anderson .Paak. The tickets to the show sold out in less than 10 minutes, the line to get in stretched over two blocks, and even VIP tickets weren't guaranteed entry. But dedicated fans stood outside the anonymous brick building hoping that by some miracle they'd get in. Besides, free music and free beer, what was there to lose?
When the doors opened, the venue was filled almost immediately. On the ceiling two large propellers worked overtime inside the wooded structure to keep the humid room tolerable. People gathered in rows for beers, t-shirts, and the outside taco truck. Fans posted up in front of the stage knowing they wouldn't be moving from their spots. Directly across from the stage was a set of stairs that lead up to the VIP room. The warm room was cramped as people wrestled over beanbag chairs. Sacrificing exclusivity for comfort many marched downstairs to the main floor once singer Kadhja Bonet graced the stage.
Wearing a light purple dress and a black fanny pack she blissfully sang her hit song "Delphine." Her lovely voice was peaceful to hear. Unfortunately her relaxed style wasn't enough to overcome the talkative crowd as they loudly conversed amongst themselves chugging lagers. This made it hard to get immersed into her soothing lyrics past the first few rows. To combat this the house raised the volume on Bonet's microphone. It made her voice clearer but unpleasant to listen to, as the speakers were simply too loud to enjoy. Bonet's mic kept screeching interrupting her calmer songs throughout the set, not helping the already struggling singer. It was disappointing to see people pay little attention to this talented singer as she performed "Honeycomb." But given all the obstacles she had to face Kadhja Bonet did a fantastic job of staying focus and singing beautifully.
The audience erupted in excitement when Paak got on stage to introduce his favorite band, The Free Nationals. Rocking a blue fuzzy Kangol, Anderson stated, "I'm biased but I really like this next band. I've never seen them perform without me so I'm nervous." As expected, The Free Nationals got to work providing groovy tunes. The sensual sound of "Beauty & Essex" made the crowd embrace summer love. Synthesized vocals and squealing keyboard solo made everyone's troubles melt away. Couple of beers helped too. The Free Nationals did a set full of jazzy instrumentals giving those who came solo a chance to dance. The band stuck around after their set, their night had only just begun.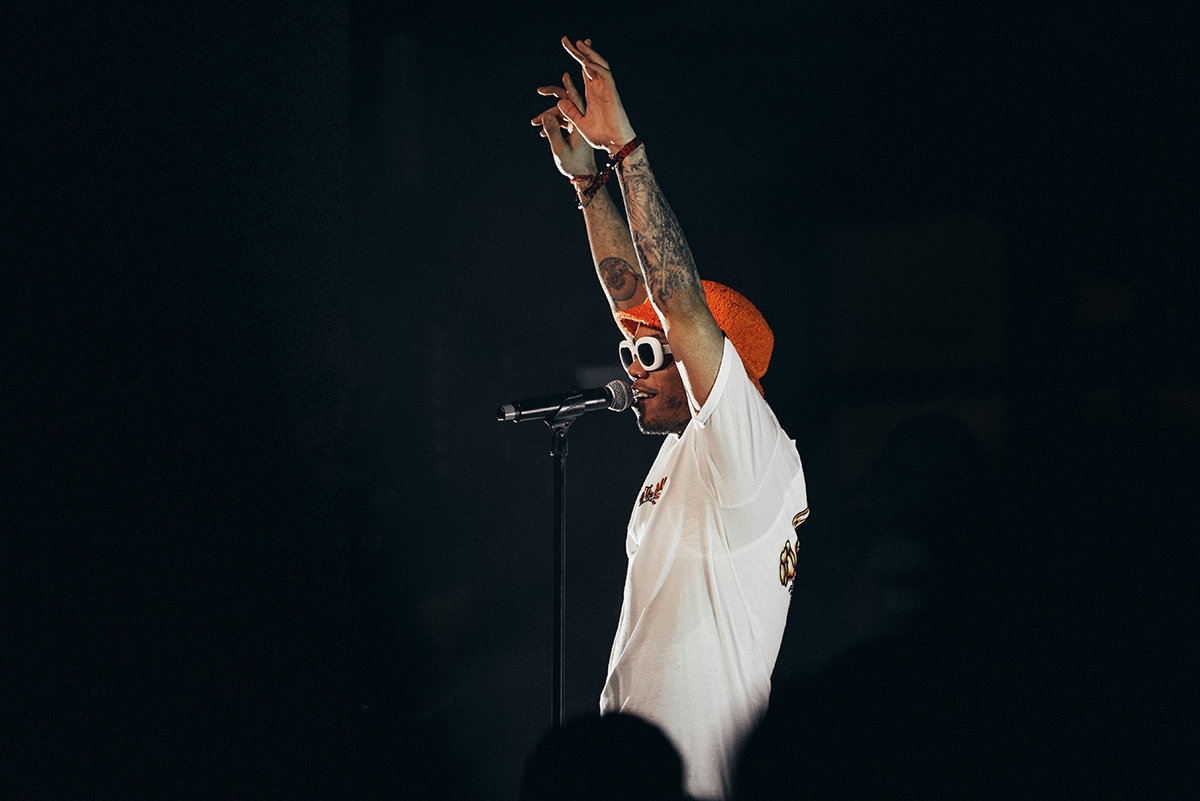 From the top floor balcony, a trumpet player began blasting his instrument. Stomping down the stairs he lead his way through the crowd to the stage. Anderson .Paak had arrived and the intoxicated crowd couldn't contain their enthusiasm. Now wearing an orange Kangol, shades and white tee Anderson took control of the room with "Heart Don't Stand A Chance." From "Bam Bam" to "Come Down", the best teef in the game artist bounced back and forth from the standing microphone to his drum set. Red and white lights flashed almost causing seizures as he aggressively spit he's verse of "6 Summers." Of course keeping the theme of summer love alive, .Paak toned things down with "Make It Better," giving those lovebirds something to hold each other tightly for. Proving he's a man of the people, Anderson .Paak hopped off stage and danced through the sea of fans. Not skipping a beat he even grooved his way to the upper balcony as he sang "Reachin' 2 Much." He performed other classics such as "Suede" and "Am I Wrong" before ending with a drum solo and standing ovation appreciatively saying, "Thank you Chi-Town. I love you, YES LAWD!"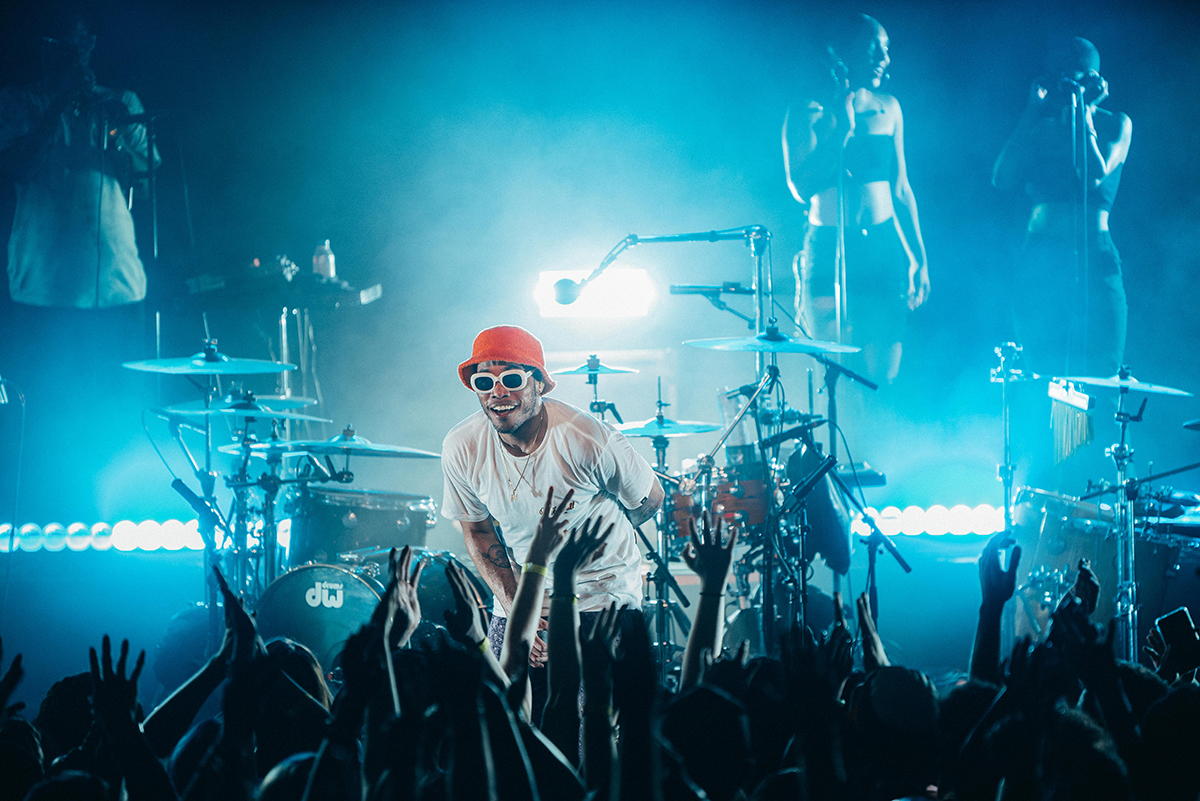 If you are ever fortunate enough to get a chance, witnessing Anderson .Paak live is an unforgettable experience. He made a stop in Chicago earlier this summer for his Best Teef in the Game tour making this free show a real treat. While his other performance had more elaborate designs in a large outdoor arena, the House of Vans is a more intimate setting. The fact that Paak jumped in the crowd to dance with the fans made him even more likeable. He played well over an hour and yet people didn't want the night to end. Some even made their way up North for a private 2AM show. 
photos by Jack Pontarello