photos by Jack Pontarello
The weather is getting colder in Chicago but it did not stop music fans from gathering before Thanksgiving at the House of Blues to check out pop trio Cannons. The band has a sensational that offers a fun, playful dance vibe that really gets the crowd moving – a perfect way to generate some heat.
The venue was completely packed with enthusiastic fans. Just as everyone settled in with their drinks the bright lights dimmed and a breath of fog engulfed stage. Adorned in a red see-through robe, lead singer Michelle Joy, Ryan Clapham, and Paul Davis took center stage. Wasting little time with introductions, Cannons got straight into the music.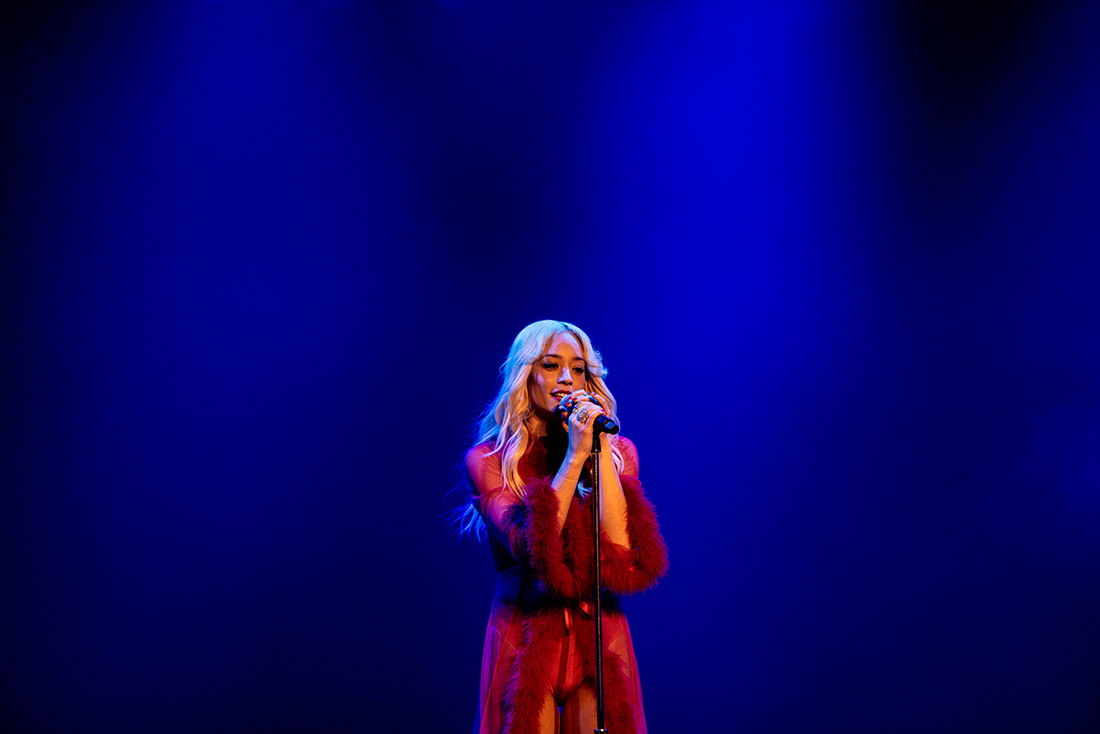 Right from the start, the trio took control of the audience with "Bright Lights". I appreciate this track the most because it was the first song I saw Cannons perform this past summer at Lollapalooza – it's the song that made me immediately fall in love with the band. Looking around the venue I could tell those within the crowd who haven't heard of Cannons before were about to do the same. The band quickly followed up this hot hit with "Bad Dreams," a perfect blend of electrifying synths paired with Joy's hypnotizing vocals repeating the chorus sending listeners into a trance and swaying their hips. "Talk Talk" was yet another mellow song, built with contextually deeper layers, while it has a calm and soothing tone, the lyrics hit the core with confusion one might have about a relationship: discussing love is not enough because actions speak louder than words.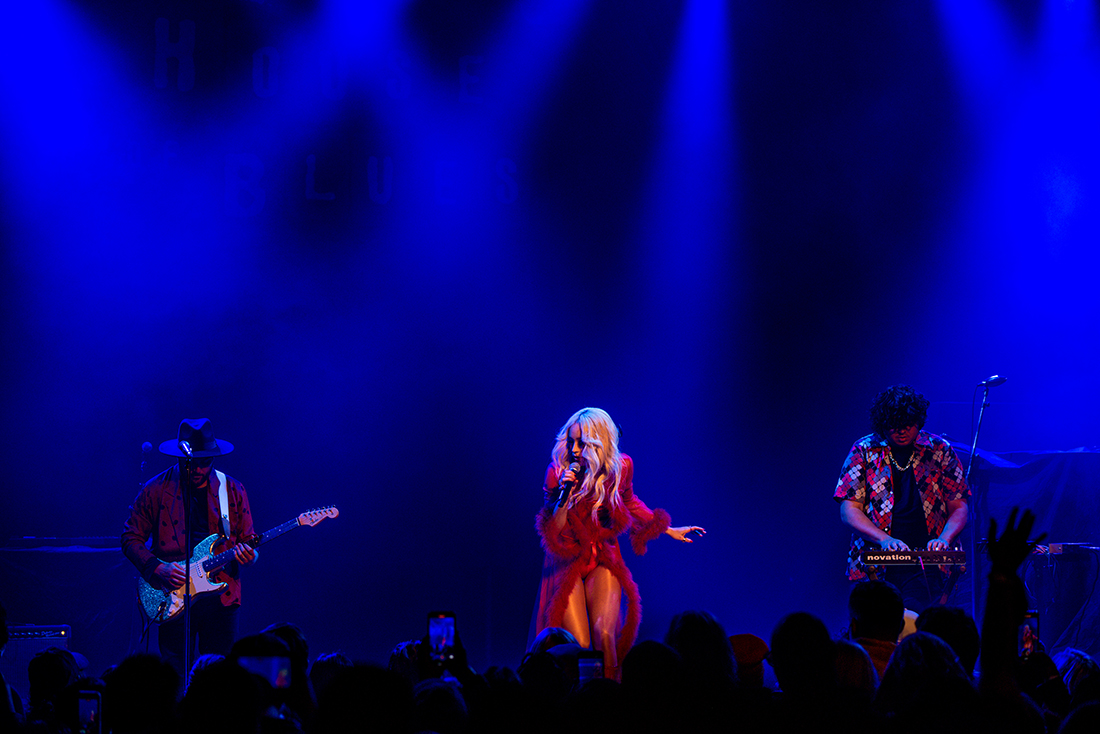 The performance moved along at a steady pace, keeping the crowd moving. Cannons rewarded the enthusiastic audience by performing an unreleased track "Purple Sun," a super funky song with a wavy, reggae vibe. The instrumentation of Guitarist Ryan Clapham and drummer Paul Davis is fantastic perfectly matching Joy's vocals as she echoes the line, 'Baby I'm just having fun!'
The band kept the groovy vibes going with "Up All Night." On this song, the instrumentals are simplistic which pairs well with vocal whispers: 'I just want your love, I feel it all around me.' After a moment of inhale, Michelle Joy stated they were closing out their set with "Fire For You," a song she gives credit to for helping change the band's lives over the last few months.
The crowd roared in their appreciation of the band's performance while the trio took a selfie from the stage trying to get the entire venue in the shot. It was a surprisingly short set by the band but they weren't headlining the evening. You can tell those in attendance who were new to the band will very likely be looking them up in reflection of this evening. Can't wait to see what new music they have on the horizon.