This was the day many people anxiously waited to attend for two very long years. Scheduled to perform in 2019 Caribou's original performance date had to be canceled for the same reason the world shut down but when the situation allowed Dan Snaith returned home with a two-piece band (Ryan Smith and John Schmersa) for three nights of fantastic performances. For many people in attendance, this was the first concert since the re-opening and one of the reasons it was extra special is that Dan Snaith is from here, born and raised just an hour away from Toronto.
In an interview with Red Bull Music Academy, Dan Snaith shared that his early music passions were in progressive rock (mullet and everything) but after moving to Toronto for school he got into jazz which ended up being a gateway into electronic music production. Over the last two decades, Dan Snaith released many records and EPs under a range of different monikers (ie. Manitoba and Daphnl) but his most famous one, and one that seems to have become his defining niche is, of course, Caribou. Arguably his most notable releases are  Swim (2010), Our Love (2014), and the latest record Suddenly (2020), and songs like "Can't Do Without You" and "Never Come Back" have become timeless anthems for people of all kinds of musical persuasion.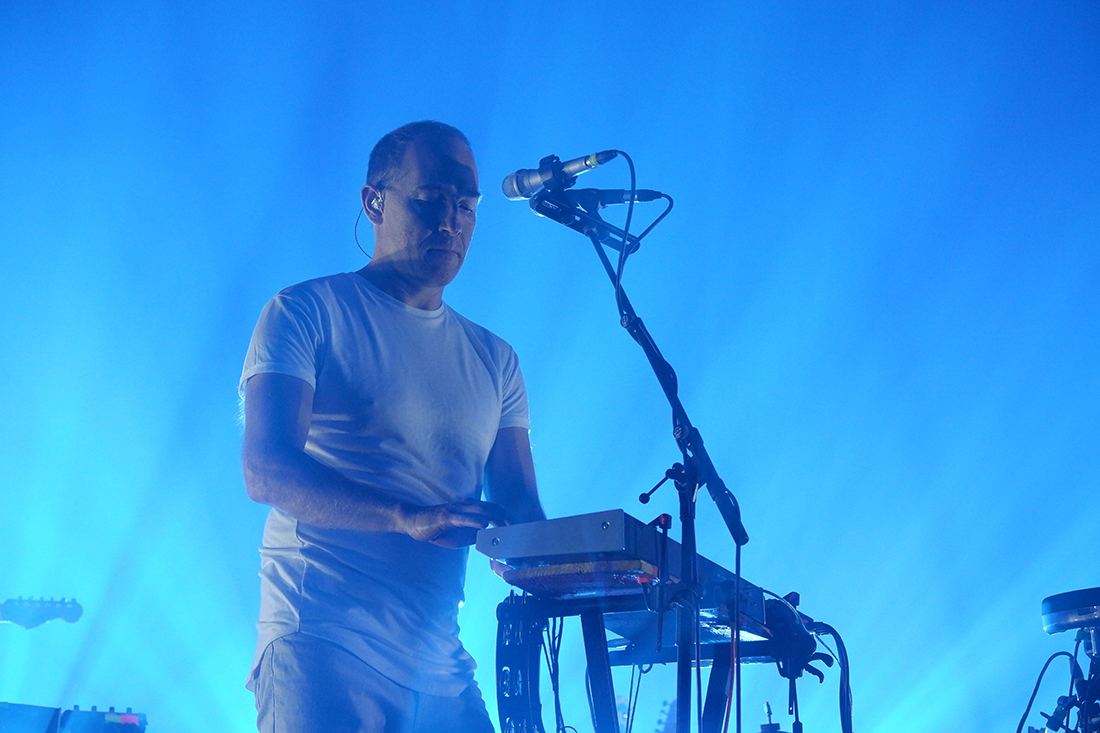 The night started off calmly with an ambient performance by Kara-Lis Coverdale, a Canadian composter with an Icelandic vibe who took us into the depths of the woods with her moody selections. At this time, it was hard to imagine that in less than an hour our souls will be pierced by rapidly moving strobe lights while the floor shakes beneath our feet. 
In many ways, this was not just a concert, it was also a light show. With six massive spotlights positioned on both sides of the stage and a full-height background projection Caribou took the Danforth audience on a journey through Dan Snaith's musical repertoire. At times the lights were blindingly washing out the stage as if clearing the palette from one song to another. Other times the spotlights were dancing across the room in multiple directions making us all feel like we've finally found that rave we've only been seeing on secret TikToks over the last many months. 
The show lasted well over an hour with a one-track encore (setlist varied night to night) mixing and matching tracks from across the last three albums. The evening went on in peaks and valleys, rising into the high notes with tracks like "Sun," "Bowls", "Odessa," "You Can Do It," and slowing things down with such songs as  "You and I" and "Silver," giving people a break to breathe and refresh their beverages. Live renditions for many of the songs ("All I Ever Need," "Our Love") were longer and more layered, building up into heavy drops, occasionally tilting really heavy on the drums which truly was a star instrument tonight.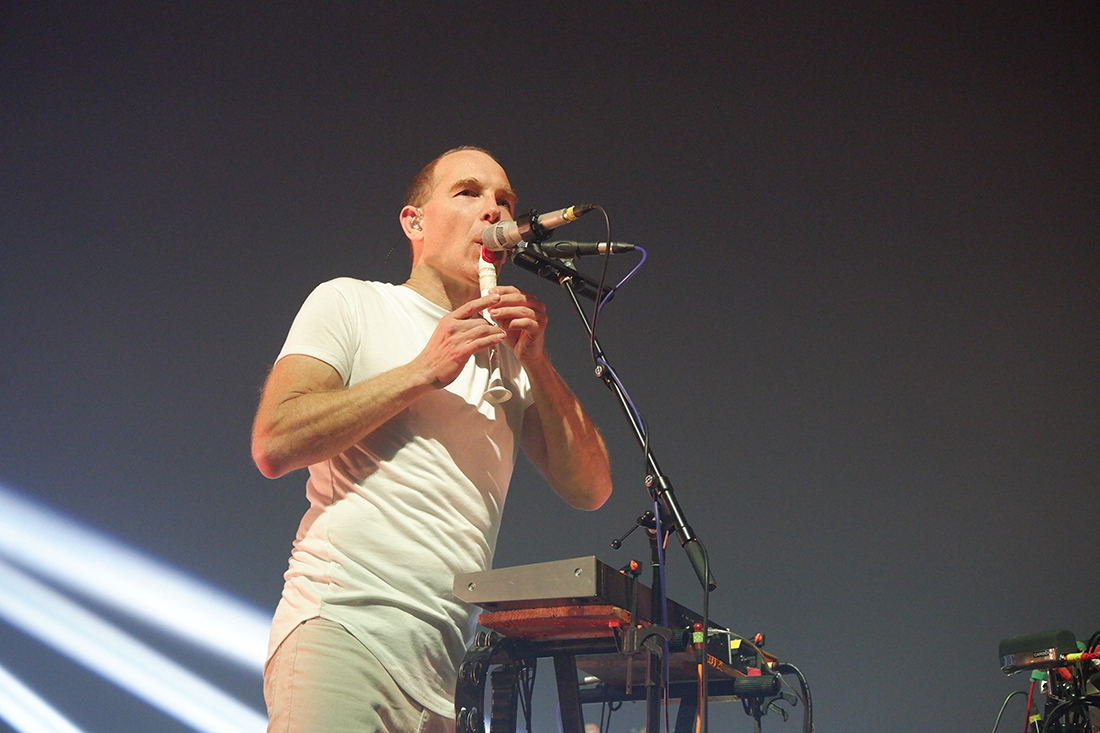 Roughly 90 minutes into the set Snaith thanked the crowd and the band left the stage but this crowd was not done, the applause and whistles demanded more, especially knowing that everyone's favourite song was yet to be played. In no time the band came back out, "So happy you are here and we are playing for you tonight" Snaith addressed the fans, "This is the best thing in the world, we got one more for you tonight, thank you so much!" The crowd went wild as the first note of "Can't Do Without You" cut through the room with dotted strobe lights and everyone launched into a dance ending the night on the high note.
Regardless of the wait, and the newly found discomfort of returning to social situations in such crowded spaces, people had a great time and we could not have asked for a better closing track. It seemed as if everyone attend a Caribou show this week and for days after the city was still buzzing with the energy absorbed over those sweaty nights at the Danforth Music Hall.