Self-taught multi-instrumentalist, producer and singer-songwriter Elderbrook (born Alexander Kotz) entered the music world some time in 2017 on the Grammy-nominated track "Cola" with Camelphat. Debut album, Why Do We Shake In The Cold?, which immediately blew up across the electronic music streams. His latest release, Innerlight EP, is all about the importance of trusting your own instincts, Kotz explained in the press release, a topic that can be easily spotted in the songs themselves. This small, but tight, collection of four tracks features three of which are collaborations:  "I'll Find My Way To You" with Emmit Fenn, "Dominos" feat Louis The Child, and "Inner Light" is a collaboration with c – if you know any of these artists a pattern of sound begins to develop: upbeat, danceable, emotional, and likely quite vulnerable.
Elderbrook draws inspiration from a wide range of genres but by definition, he is an electronic artist and today, live at the Danforth Music Hall in Toronto, we all got to dance with him. Situated center stage on a small platform lit up from all sides by flashing multicolour spotlights Kotz is very energetic and animated, dancing, jumping, and occasionally stepping out front of the stage to get closer to the audience.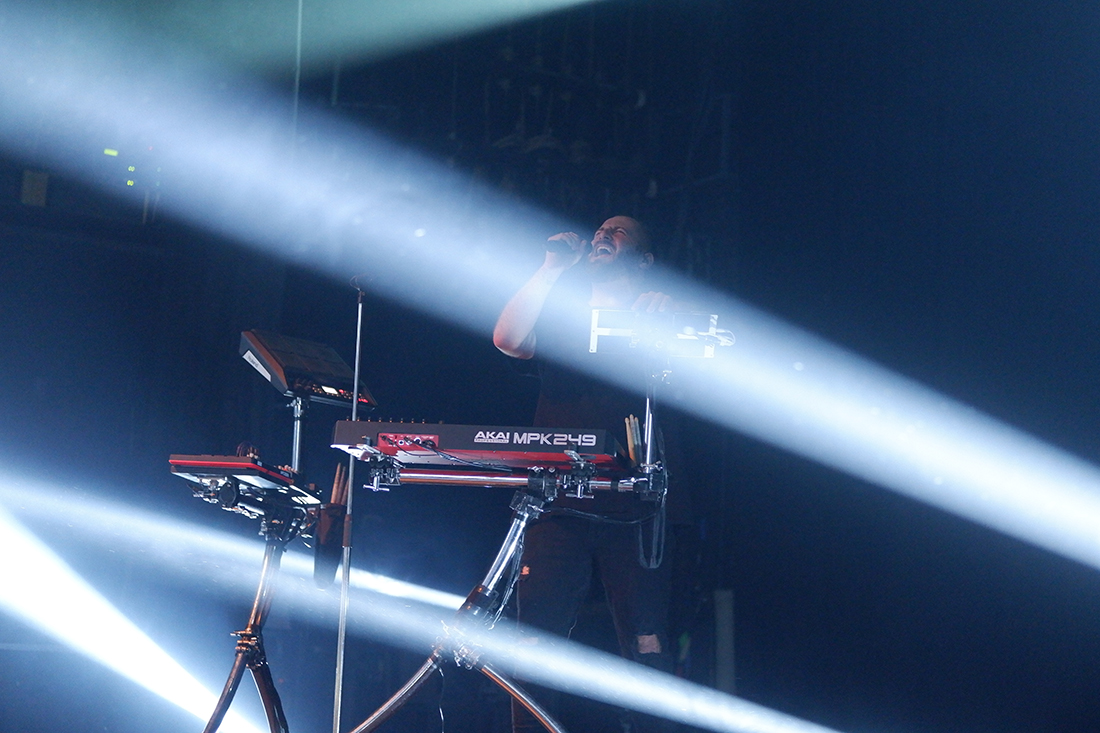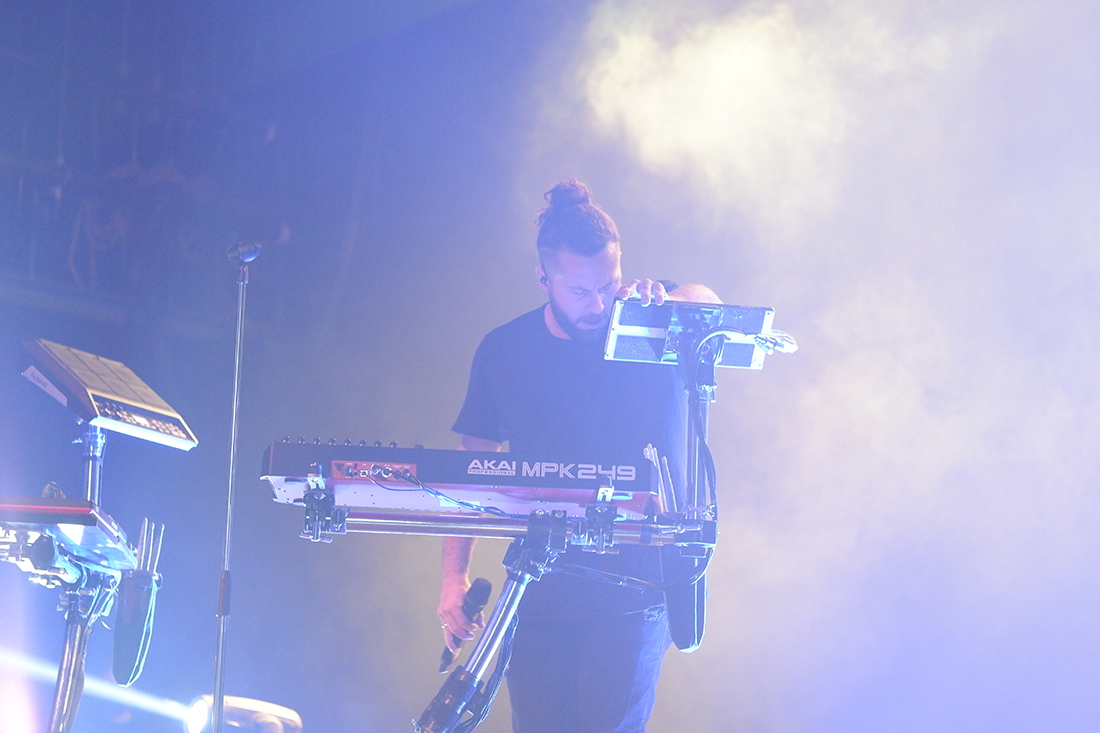 This was a younger mixed crowd and it was evident from the first drop they were fans and were here to dance. Elderbrook began the show in high energy jumping in his spot to the enthusiastic shouts of the crowd. By the time we got to "Dominos" his insanely contagious energy spread through the room like wildfire, packing the dancing crowd in a little tighter and closer to the stage. The bar lineup started to get unbearable fairly quickly but once get in the zone away from the chatting crowd and in with the Viking dancers, this show was a perfect place to fulfill my quarantine dreams of seeing and finally dancing to live music in a dimly lit room packed with strangers. 
Throughout the night Elderbrook played tracks from two of his latest release (album and EP) and naturally spotlighted "Never Gonna Forget" feat Black Coffee and Diplo and "Cola" to please the fans. Every song is a danceable song, the Innerlight EP were definitely heavy hitters getting the most energy from the room. This collective positivity flowed like a river from track to track, from  "Something About You," to "All My Love," to "Numb". An hour or so later, he closed out the show with an encore on a high note with  "Broken Mirror" and "Old Friend," leaving everyone craving more.