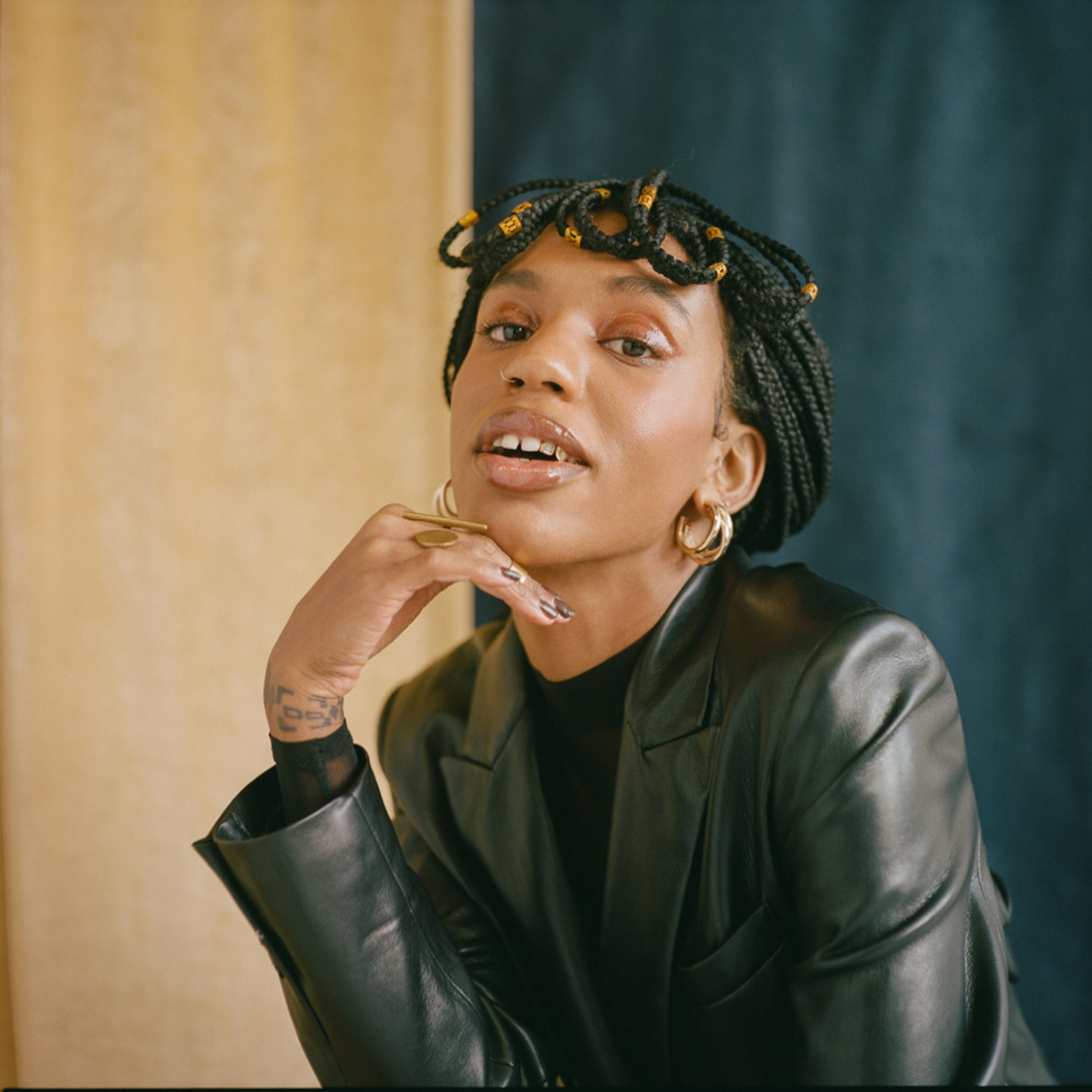 Poetic songwriter Yaya Bey has returned with a new EP The Things I Can't Take With Me. A follow-up to her critically acclaimed album Madison Tapes, the EP is a self-produced, six-track record through which she takes a deep, personal reflection and shares her experience of black womanhood and love.
Bey was working on her next album but put it on hold after going through a breakup: "The album is going to be about the journey to self" she explained, "but on the way, there's all this shit I gotta let go of, just things I can't take with me." The results are an EP that only makes Yaya Bey a force to be reckoned with, as she transforms these events of heartache into a thing of beauty.
The Thing I Can't Take With Me opens up with "The Root of the Thing" and right away you are greeted with plucky, fuzzy guitar riffs as Yaya's tortured words are softly spoken: "My momma was a baby when she had me. Just like my daddy. My momma lost her momma to the sky. And sometimes you can see it her in her eyes." Hearing Bey's sweet voice melts your heart as her vulnerability shows while she shares the woes of her parents' relationship and lack of affection impacting her understanding of love. However, it is clear that while her upbringing shaped her current point of view, she's still willing to give love a try.
"September 13th" is a fantastic track from start to finish. An AMSR sensation is created as dreamy lo-fi guitar riffs pan back and forth hypnotically in the background with minimum percussion and Bey's overlaying vocals beg "stay". Yaya Bey pierces through the mellow medley showcasing the beauty in her vocals with the message of letting go, which can be difficult but is often necessary.
"We'll Skate Soon" feels like the proper follow-up to the previous track. Here, she continues the calm nature of piano instrumentation setting the scene of a walk in a park. She pushes this song a bit further by having fun with bubbling and scat background noises. The tone matches her acceptance of realizing that sometimes people don't work together. Maybe someday, down the road, old lovers can meet again. And if they don't hey, that's life sometimes.
"You Up?" is a wonderfully sensual interlude. Bey is adding more funk into the mix to wake the audience up while her smooth delivery perfectly compliments the sexual nature of the words. Just like making love, Bey switches the pacing of her flow from fast to slow: "We argue all day (yea yea). You love the hard way (yea yea). And ain't no making that right. But would you please stay the night?" Yaya Bey teases listeners and continues building up momentum before ending the short track appropriately. It's a nice introduction to her hit single, "Fxck It Then." The track is an anthem of rediscovering your worth as the chorus reminds listeners that Yaya Bey is a "bad bitch". The music video is accompanied by collage work done by Bey herself and directed by Morgan B. Powell. "The video was a labor of love," said Bey, explaining that the visuals were an "ode to hood joints".
The final track of the project is "Industry Love/Protection Spell," a song that splits into two parts with each half being vastly different. The first half is much more vibrant, making it something you want to dance a groove to. Reverb in Bey's voice echoes into your soul forcing listeners to two-step along. The latter part has Yaya Bey sound in tune with the guitar as she serenades with tender vocal sending off the album in style.
For anyone who has ever dealt with a rough childhood or painful breakups, there is plenty to relate to on The Things I Can't Take With Me. Yaya Bey's message comes through well and she does a great job showcasing her skills as both a vocalist and wonderful writer. Each song is another piece of a complete story of the artist with many more chapters to come.
The Things I Can't Take With Me is out now on all major streaming services.