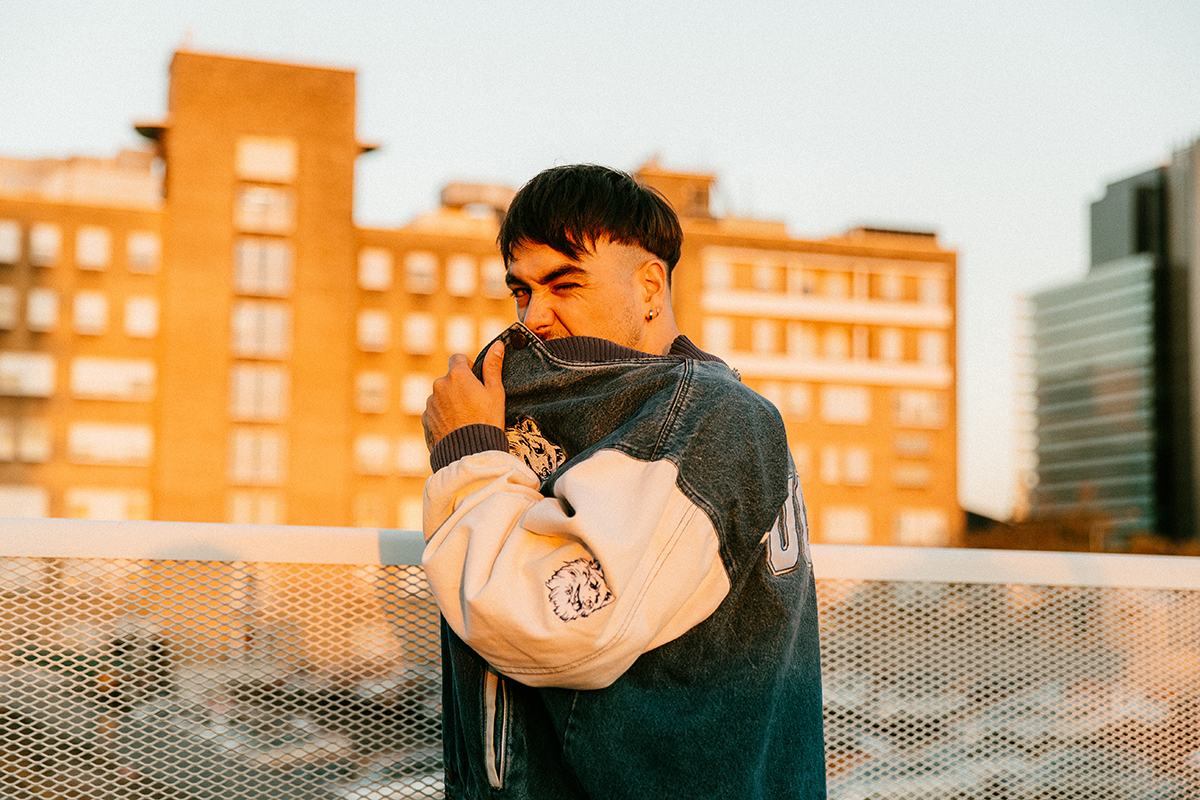 Sydney-based, NZ-born artist Somber Hills, found his niche in combing a wide range of genres from rock and hip-hop to trap and electronic. But despite the smorgasbord of influences Somber Hills music is tight and composed, showcasing his unique approach to songwriting (more on that below). Early into his career he has already opened for A$AP Ferg and worked with the likes of Lucianblomkamp and Jeida Woods. 
Kateryna Topol: Hi there, how is your spring going so far, what are you up to?
Somber Hills: Lately I've been working a lot. I started working at a vintage store in Newtown NSW, called Irreplaceable. It doesn't feel like work though, it's fun. I've only been in Sydney for just over 3 months, but I've had a lot of time by myself compared to back in NZ. I feel like I've grown so much and used my time in solitary to reflect on why I'm here and who I want to be. When it comes to recording music I've actually had my foot off the gas so to speak. The vault is packed with music, so right now it's more about going back and building on demos with big potential. 
KT: Definitely a theme for many of us I think. All right, your music is a blend of a fairly wide range of genres so let's talk about how you got here: What was your first love when it comes to music? 
SH: I think back to being a child and my favorite memories were playing guitar with my dad or jamming along to Linkin Park in my garage, screaming the lyrics at the top of my voice. In primary school I was the emo kid who wore all black and band tees. I still have a paper I wrote back then called "when I grow up" – the class had to write about their dream job and I said I wanted to be a rockstar [laughs]. I said I want to be the best guitarist in the world. I only listened to music that lived in the rock world as a kid, bands like Linkin Park and Green Day were who I covered in my band "Borrowed Time" with my friends at the start of high school. 
2014/2015 hip-hop definitely influenced me to start producing. I started producing for a dude from my hometown. I'd help write lyrics and flows and one day he pushed me to start rapping – bless him. He really taught me to be more confident, so shout out to Timu.  Fast forward a few years of experimenting with my voice and production, to what I do now. It's just a mix of everything I love, it just happened. 
KT: Awesome! When did you decide to pursue music as a career?
SH: It was just a fun hobby, then it wasn't. I don't think I consciously decided. I just found myself putting more and more time into music until it was all I could think about. I literally feel like I don't exist If I'm not working on or with music. 
KT: How would you describe your music journey so far?
SH: This is so hard [laughs] it's been a long time. I had no natural talent with vocals, like nill. I have a lot of fun trying to outdo myself though, that's where the growth happens.
There have been a lot of no's. A lot of being counted out, but at the same time a lot of great relationships and experiences on the way. I wouldn't have it any other way. Everything has led to where I am – and currently, I feel like I'm truly ready for it all. I never felt quite 'ready', you know. It feels like the start. 
KT: What is your favorite, most satisfying part about making music? 
SH: I just love the feeling of making something fire. I'll jump around to a loop I've made for like 30 minutes in my room or the studio when I can tell it's going to hit. It's crazy connecting with what you've made and then seeing others connect with it in the same way. Being on stage vibing with the crowd too, that's incredible. There's nothing like it. 
KT: Fun! Can you walk us through your approach to songwriting – I hear it is quite unique…
SH: I just freestyle. I was watching a Migos interview way back and they said they don't write, so I tried it. I play the music and just record what comes to mind. Sometimes I'll get half a verse out. Sometimes I'll get a few lines and then record a few more. It's like writing, but you're not putting pen to page. This way I don't overthink what I'm saying, I can just feel it and melodies come more naturally. 
KT: Gotcha, what about the process beyond lyrics: the production, the collaborations? 
SH: With collaborations, I've found everyone works so differently, recently Trilla Venus pulled up to the studio with 3 songs written and ready so we just punched in and got to work.
I've had people in the studio who say they want to talk about 'anything' until they find a topic and then decide from there. Some people listen to beats first and make vocal melodies, then write topline to those melodies. With Soda and Ian Munro we just built a song from scratch. I adapt to whoever I'm with. 
Lyrically I just freestyle now so that's my process, punch in over a beat, or if I've made the beat I'll run a hook idea over an 8 bar loop and build the song up from there.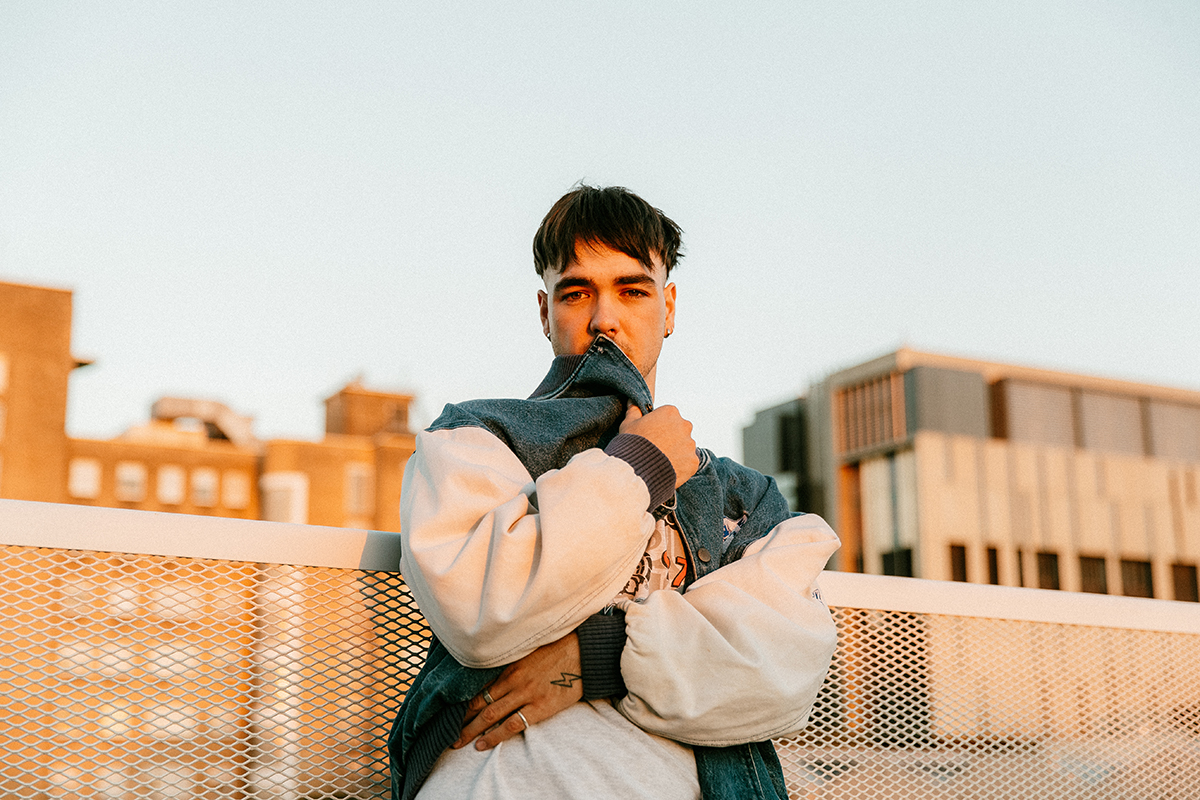 KT: You've worked with Lucianblomkamp, Jeida Woods, Sadie (Lil Skies), and Simon Lam (Kllo) – how were those experiences? 
SH: Working with Lucian was sweet. I video called him on IG when I was in NZ, he's crazy nice and was so keen to work. We'll be putting music out for sure and currently have a few demos in the works, one with Jeida actually. Jeida has a cool vibe to him. Man is kinda mysterious. He came to the studio a month or two ago with Joe Mason (dude is insane) and we just got to work. We made a smash for real. 
Sadie is one of my best friends from New Zealand and to be honest, he's hands down one of the greatest producers in the Southern hemisphere. I hardly produce anymore and when I do, I get Sadie to touch up the production because he just has the sauce. Simon Lam mixed and mastered "Don't Need" and has been a dream to work with. I LOVE the music he makes, so having him be a part of the upcoming projects as the engineer is quite special. 
Soda became a good friend of mine quite quickly. We made a few songs over zoom a while ago and I felt like I met my brother or something when we finally got to hang. I love collaboration. Music can help you make great connections with people. Sydney's music scene is inspiring. The talent here is honestly wild, I'm lucky to be here. 
KT: That's great, how did these collaborations come about?
SH: An artist manager, Benji, put me onto Boy Soda about a year ago. Usually, I just hit people in the DMs and tell them to come work, that's how everything else happened so far! 
KT: The power of social media! Ok, when talking about the new track "Don't Need" you mentioned that "pursuing my dreams hurts people" and that emotion shows through the track, how do you feel now – was it in any way therapeutic?
SH: I mean, it does. But I'm also lucky enough to have people around who want the best for me. That's rare and it comes with keeping the circle small. So it's more like…bittersweet. Every dream involves sacrifice. The song was made so long ago and it was purely based on how it felt in the moment. That's the therapy. Putting the emotion on the song and leaving it there. The people I left behind are still in my life and will continue to be. It's just hard saying goodbye. 
KT: I see, what made you return to Australia? 
SH: There was no opportunity for me in New Zealand and I had a few people reach out from Sydney who believed in me, that was insane. I've done more in Sydney in 2 or 3 months than I ever could back there. I enjoy moving around, there's just more opportunity in Australia. The unexplored territory is exciting. 
KT: You have some really cool shots on your IG, who's taking all the pics? 
SH: Jordan Munns took the recent snaps, dude's a Legend. Also, my guy Thomas Huynh was on film photography. Both guys are so easy to work with, just chilling. My manager Jonny set that up. What a G. 
KT: When is the next track dropping, and what are your goals for the rest of the year?
SH: Next track 30th of April! I want to play a bunch of shows, start a Twitch stream of studio sessions and… I want to work less. Make more music, mix genres I haven't yet, and continue to grow into a better version of myself. 
KT: That sounds awesome, well good luck and thank you for your time!!