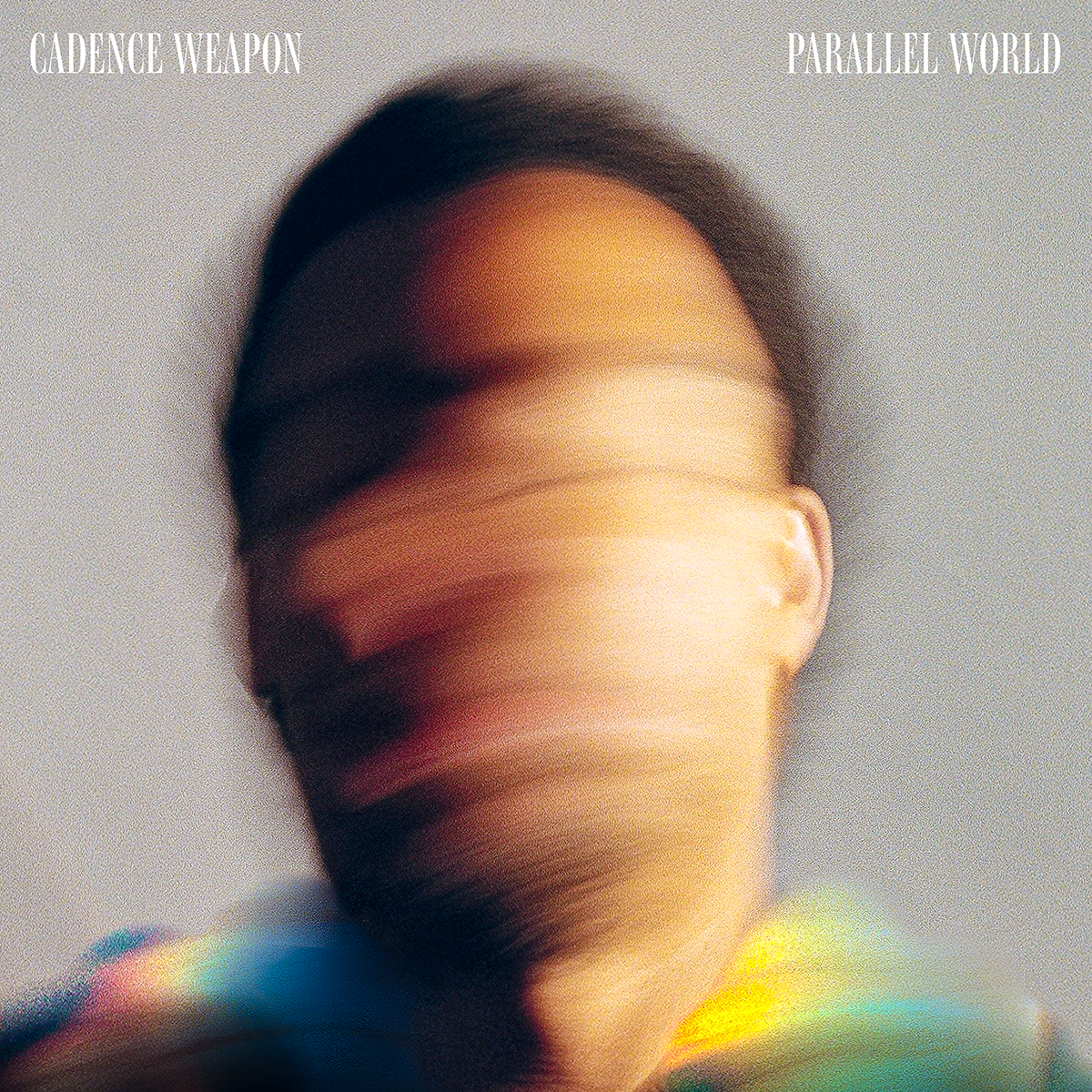 Toronto-based artist Rollie Pemberton aka Cadence Weapon, is dropping an arsenal of rhymes on his new album Parallel World on April 30th.
Pemberton has released four albums all of which have been nominated for a Polaris Prize, with Breaking Kayfabe (2006) and Hope in Dirt City (2012). Cadence has been busy not only with his album but collaborations and advocacy work outside of music. Along with other artists, Cadence helped change the name of Edmonton's (his hometown) football team. He also advocated for Toronto's Little Jamaica against gentrification caused by the Crosstown LRT project. He's a complete artist. To give you an idea:
His poem "The Garden" was incorporated into a bronze sculpture at the Alberta Legislature Grounds in Edmonton in 2018. Cadence collaborated with numerous artists such as his Night Service EP with Jacques Greene, and writing lyrics for "Stars" on Greene's Juno-nominated album Dawn Chorus. He acted in the Montreal play "Please Thrill Me." He plans on releasing a book about his career in Spring 2022 titled "Bedroom Rapper." He's an accomplished journalist who's hosted lectures and interviews and publishes a newsletter. He's also begun live-streaming his DJ sets via Twitch. 
Cadence Weapon opens the dimensions of his Parallel World on the introductory track "Africville Revenge." Howling echoes state the album's title before loud distorted synth jar listeners. Cadence comes in hot with his message of African cultural memory and structure inequality. "Revisionist I resurrect with through remembrance. Black communities stay strong, resilience. Wish my people were treated with reverence. Instead, they're treated as irrelevant. Disrespected cause of resemblance. Courts want to see us be recidivists." It's a short track but even so, Cadence Weapon makes some powerful statements in the early going setting up what's going to be a politically-charged album. The next track is a banger with "On Me" featuring Manga Saint Hilare. The beat slaps hard but the message explores the sad truth of us being under surveillance at all times now. While this might of sounded like a conspiracy in the past, this is unfortunately the grim reality we live in today. The instrumentation keeps you jumping but as the song progresses the paranoia deepens, "Got phones on me. Everyone I know on me. Got mic on me, recording me. No red light on me, no session fee. Got apps on me. Google car got maps me. Think they got some facts on me but they lost track when I crack the screen. Actually, hidden camera got lock on me. On the block, ad-block on me."
"SENNA" sees the duo of Cadence and Jacques Green working together once again and is all about self-determination. When describing the single Cadence Weapon stated, "SENNA is inspired by legendary Brazilian F1 driver Ayrton Senna. The documentary about him from 2010 has floated in the periphery of my mind ever since I first saw it. Musically, it shares the spirit of early UK grime but what we ended up creating feels completely new. When Jacques Greene and I were in the studio working on this track and I heard the beat he was making, 'SENNA' started floating around my head like a mantra." Visually the video is stunning thanks to the soundscape of the song that is elaborate and you can't help but do a little dance as Cadence chants the mantra "Senna! Senna!" Play this song on a late-night cruise and you can't help but start speeding through your city.
"Eye To Eye" is another futuristic trap song with a serious message. It's so easy to hear or watch news stories about people losing their lives from being in the "wrong place at the wrong time." But what about those poor souls that live in those environments and have to look over their shoulders every moment? This point is driven home in the chorus where Cadence pauses before hitting with a somber message, "Thank God I made it home today. If I walked another block, might've gotten blown away. I don't think I'd be surprised these things happen every day."
The final song on the album is "Connect." Here Cadence speaks about how we've become dependent on technology to feel a sense of purpose without experiencing full communication. The vibe is slowed down compared to the rest of the album. Feels like your floating in space as Cadence sings, "It is what it is. It ain't what it seems. Life is but a dream." As the beat goes, his relatable rhymes speed up, "Stayed up late. Scrolled by someone I used to date. Hanging with someone that I hate. Felt like bait, clicked anyway…"
The reason why I quote so many lines from Parallel World is because Cadence Weapon is a tremendous writer. As someone who loves great lyricism, Cadence Weapon delivers on every song. The beats are a blend of UK Drill and Grime. The instrumentation pair well with his message creating this dystopian future that is all too real in today's current climate. You truly have to listen to all the songs in their entirety in order to grasps the powerful message Cadence puts forth and experiences it all. He's bold with his statements and isn't afraid to get up in your face. If the lyrics he says make you feel uncomfortable, good! These are topics that must be discussed. I implore readers to check out his other works to see this wordsmith at work, to get an overall view of what a complete artist he is.
Album is out April 30, 2021, pre-save now here.
photo by Scott Pilgrim @rdspilgrim