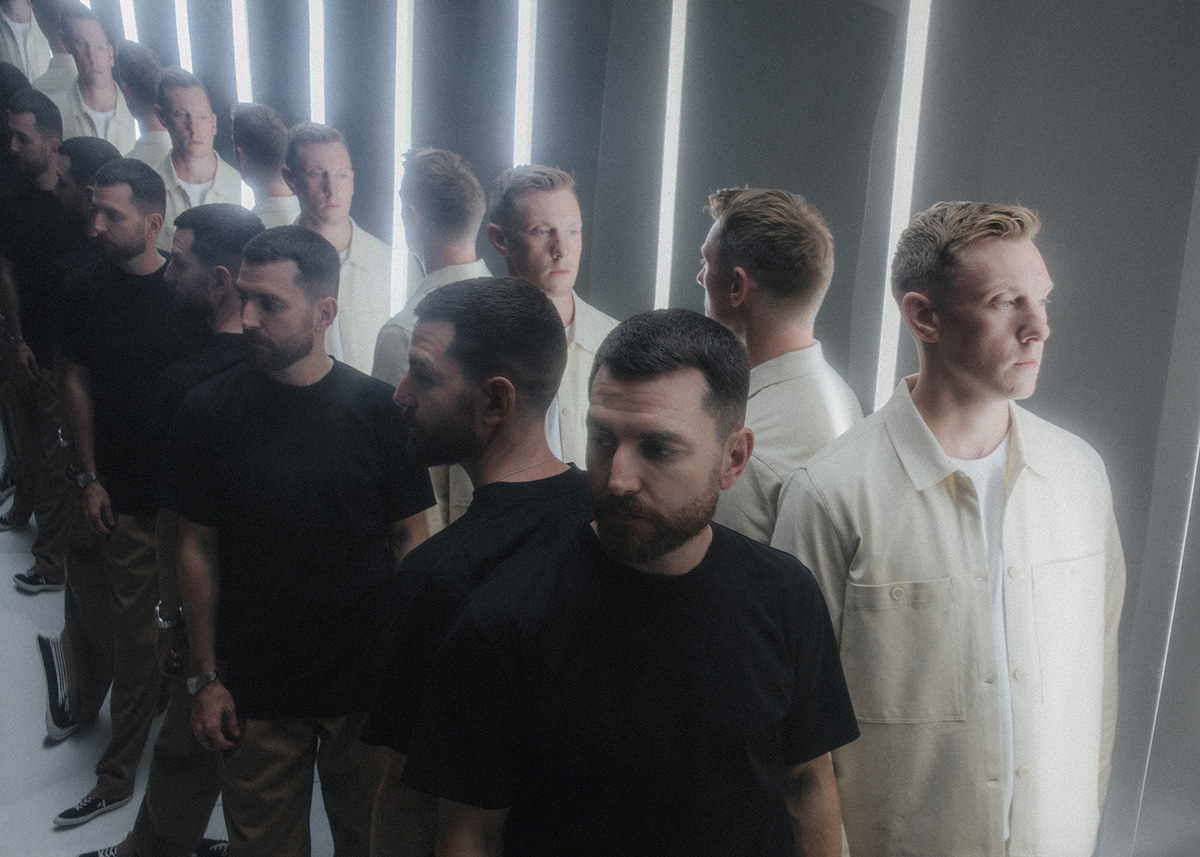 London-based duo Bicep (Matt McBriar and Andy Ferguson) released their anticipated 2nd album Isles on January 22nd. Two years in the making this record is a collection of what the duo call "snapshots in time" – reflections on experiences and emotions lived over the last two years. The songs were designed to evolve in their different iterations from record to live show and beyond – a very strategic and cohesive musical experience, influenced by the duo's geographic environment. 
Matt and Andy met in school, way back when they were eight years old. The coming of age years were spent clubbing and as they got older their paths split geographically but that did not stop these friends from setting up a joined music blog, Feel My Bicep, at the age of 20-ish. 
"This is before YouTube or Spotify. YouTube existed, but not for the music" shared Matt. "It was just cat videos. And we did focus on this music blog. It was a chance to [uncover unheard] music. We wanted to put music online that didn't exist anywhere else. We wanted to put up b-sides, rarities, strange edits."
For a few years the duo focused on the blog, which led them to consider a career in music and eventually, to begin experimenting with beats. The early taste of success lead to a few gigs and so Matt left the Middle East, where he had been living for a few years, and joined Adam in London. This was the time they both decided to focus on music full time: "That was three years of eating only bread and like deejaying only in clothing stores, [it was] really tough. But we kept going." Eventually, the blog took the backseat and the music production took the wheel. Fast forward 11 years of slow and steady production Bicep release Isles, an album The Guardian called "the ultimate living-room rave" – but as we already know, this living-room friendly vibe will evolve to a live experience, an experience we are definitely here for. 
The album title, Isles,  is a culmination of different musical genres on the record, reflective of their geographical roots: "it's quite apparent [from the styles on the album] that half of our life has been spent in Ireland and half of our life is spent in London," pointed out McBriar, "And it was just like a reflection of the two islands," Andy chimed in. Ireland brings forth influences like techno, trance, melodic, "quite in-your-face, quite aggressive music,"  while London " is much deeper, much more influenced by all over the world. It's like Jungle, the Garage, the Deep House, Jazz." explained Matt. Once the album was completed "we reflected on the music we'd written and kind of understood that 'Isles' was a kind of a good way of summing up". 
In some ways, this album is an ode to world music, something the duo are quite famous for sampling and mixing. This ability was "definitely born out of just me and Matt sitting in record stores all day," said Andy. "We used to go in in the morning and spend like six hours actually sorting the records and getting paid in records we wanted." A lot of their combined influences also come from old heavy hip hop, collected along with Japanese drumming recordings, Turkish pop, and "the Bulgarian choir stuff". "We've actually made a website, bicepmusic.com/samples," added Matt,  "and in that we actually discuss everything about all the samples used in the album. So definitely check it out."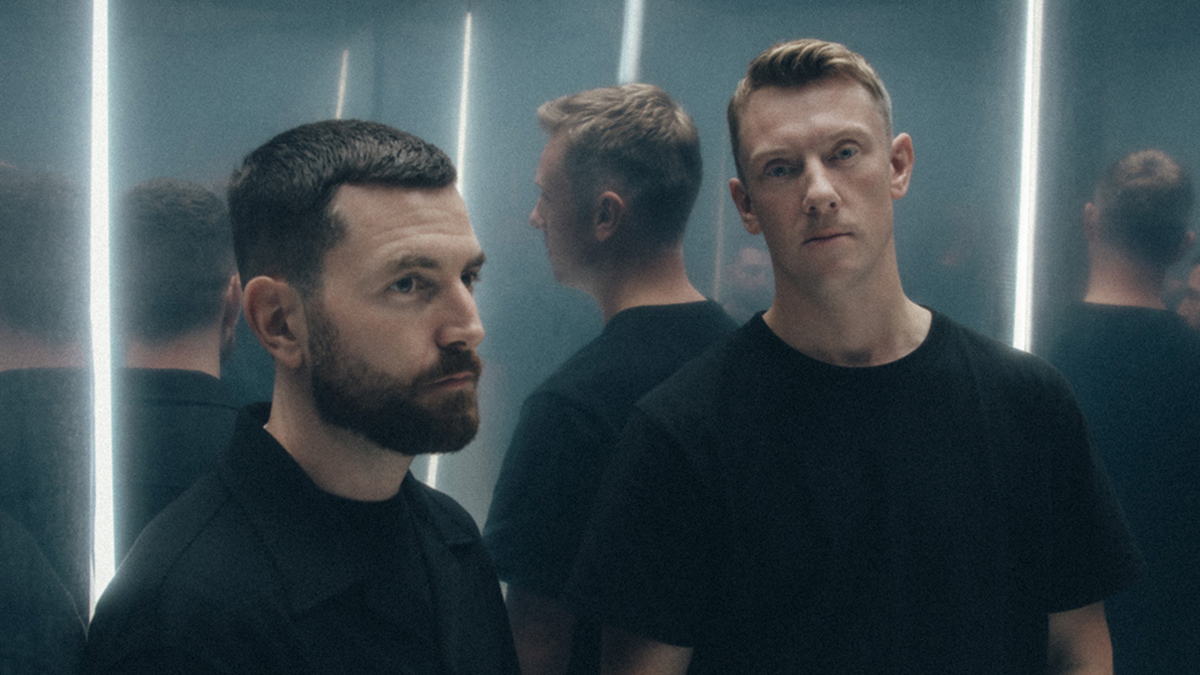 For Isles Matt and Adam created 150 demos, which scaled down to 20 produced tracks which were cut down to a 10-track album. This time "for us, it was really important, especially having toured live for two or three years and not have a chance to write music, to just be super open and free and broad and kind of allow eventually that album to kind of come together naturally," explained Matt. When it comes to track titles, however, the duo do think through the options – "we want the names to be ambiguous". Andy points out that each track has its own meaning for them, "it's quite amazing to even see it in different languages, certain tracks translate and people interpret them in their own way". In the duo's opinion, track titles can be restrictive and they don't like to tell people the meaning "because I think it's much more fun for people to imagine their own" sums up Matt. While some song titles, like "Atlas" and "Apricot," are quite instructive the goal is to always keep things open and ambiguous: "It's like there's a balance," jumped in Andy, "It's really hard because if a track doesn't suit the name, it kills us". Quite a few weeks went into deciding on the track titles but the pressure of the album release date, expressed by the management, lead them to make choices we see on the record today.
Bicep released their wildly acclaimed self-titled debut album in 2017 after getting signed by Ninja Tune. The album's lead single "Glue" became a touchpoint for electronic music that year and was later named "Track of the Year" by DJ Mag. The album release was followed by a wildly successful tour with features on stages like Primavera, Coachella, Glastonbury, and a 3-night run of shows at Printworks in London. The new album may seem calmer, but let's not forget it was finished in social isolation and has a growing life of its own that we are yet to see. Having released Isles this year the duo have big plans (and hopes) for 2021 including headline dates across the UK, EU, and the US.
As we all wait for life-after-Corona to take stage Matt and Adam are focusing on their hopes and goals: "When you have hopes and goals, it's a lot easier to cope" shares Matt, "I think at the beginning when it didn't seem like there was any end, it was quite hard to have positivity. I feel like now with the vaccine, it's looking a bit better."
Photo credit: Dan Medhurs [top images], Vien Tran Van [below]