Sudan Archives is a woman of many talents: a violinist, singer, songwriter, and producer she performs as a one-woman-show but not a second of it makes you miss other potential band members.
Sudan grew up in Cincinnati as Brittney Parks, a name she didn't quite identify with, so with a suggestion from her mother, Sudan was born. As a self-tough violinist and well-rounded musician and performer, Sudan brings a lot of influences into her music and even more charisma to a live performance. Admittedly, the violin isn't the most common instrument in today's popular music but Sudan found a way to bring a whole new life and a refreshing take on incorporating this very classical instrument into her unique compositions. Inspired by Northeast African folk music she blends R&B, jazz, and experimental electronic music into her very recognizable signature sound.
This live tour (her first tour ever, she pointed out early in the show) is a showcase of Sudan's debut album Athena. Released in early November the album is a 14-track story about duality. Unlike with the past EP and LP releases, which she produced alone in her bedroom, on Athena she worked with other writers, producers and instrumentalists and the resulting album, clean and catchy, is her most impressive work yet, or as The Guardian called it: "viscerally gorgeous".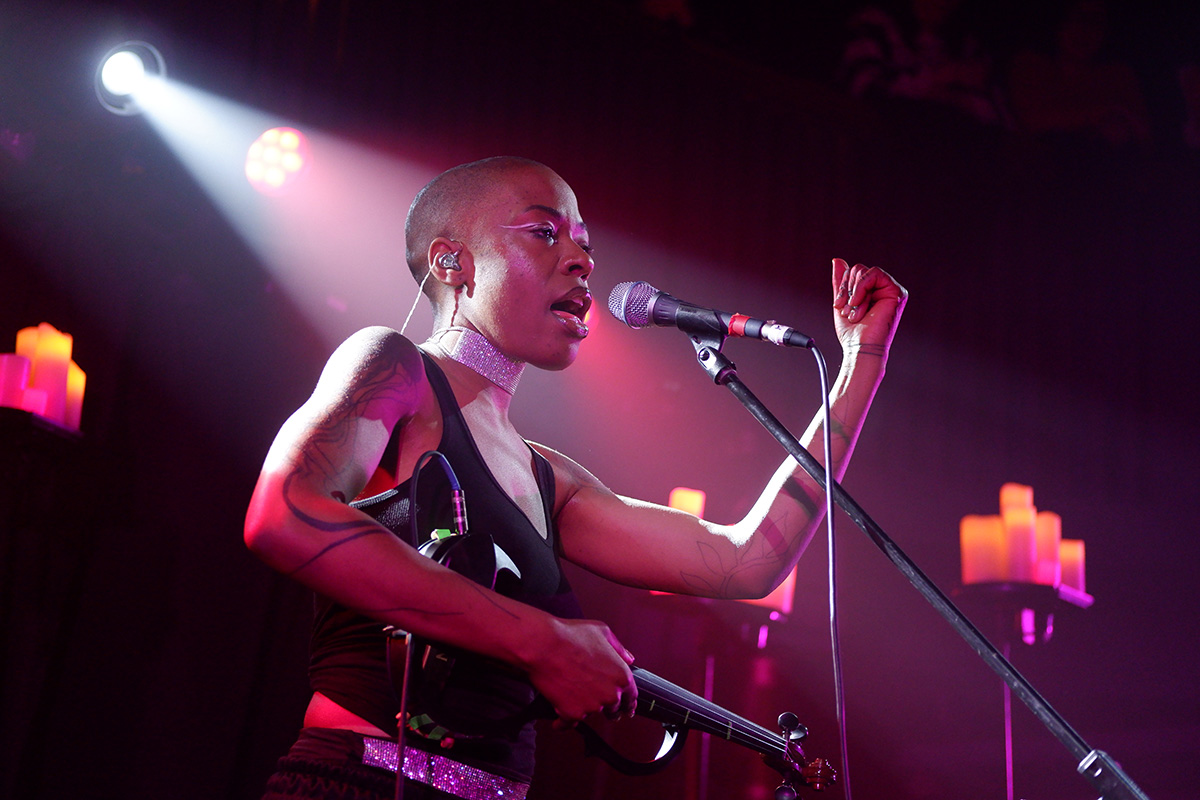 The first track released ahead of the album was "Confessions" and it still echoes through the EarPods of fans across North America (perhaps even the globe). Unlike most musicians who hang on to that top track till the encore, Sudan put her cards on the table in the same order she wanted the story to be told. The shaky stage was decorated with candles spread across multiple levels while Sudan's equipment was neatly set up in the center. Throughout the set, she worked every corner of that stage, singing, playing the violin, kneeling, and making eye contact with the audience.
"This is crazy, I feel like I was just making donuts and serving coffee and now you're here," she looked out at the packed room filled with embracing, supportive faces. "You're beautiful!" every now and then someone would shout from the back of the room or the balcony, and she'd laugh humbly.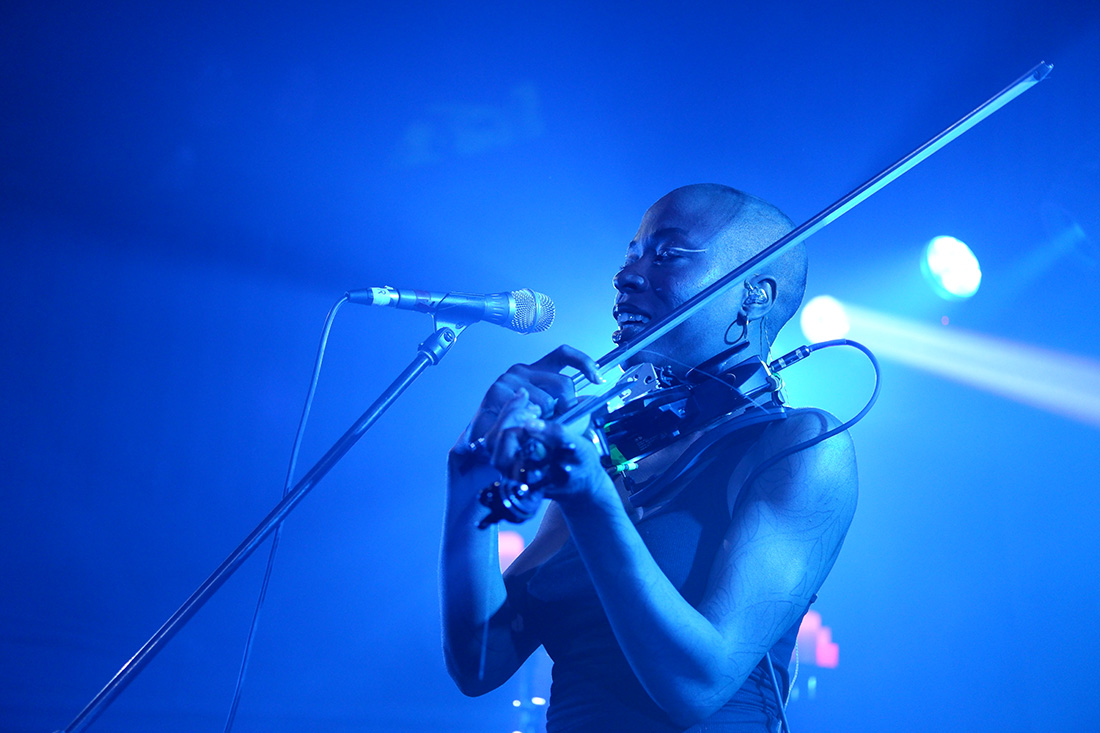 The many ways in which Sudan Archives makes music with her bare, custom violin is truly impressive, sometimes it's sparse string-plucked notes, other times she would go into full violin solos, and in between, she'd pick at it like a guitar. The rest of her equipment set up is very much electronic music-based allowing Sudan to mix live on stage, creating beats, picking up pre-recorded samples, and sampling her own voice and strings live as she goes.
The opening monologue of "Did You Know" heard live is a lot more visceral than on the record, Sudan's voice quieted the dimly lit room with thoughts and reflections: "Oh, did you know / Oh, did ya know  / Life is, life is not perfect," she continued to sing. The singer went through Athena, thanked the crowd, and left the stage. Despite the loud audience demands, there was no encore, but somehow that didn't feel like a big surprise, after all, she did work the room non-stop for well over an hour.