Sound Clash is a battle of the Soundsystems. Clashes happen everywhere where there is a crowd for them but the biggest of them all, Global Sound Clash, takes place during Jamaica's Reggae Sumfest. Here in the yard, groups meet (selector and a DJ) and fight for glory by playing music and essentially dissing each other as people and as artists in a rather humorous manner (a brief history can be found here). The crowd decides who wins but this year, the crowd had a bit of a hard time deciding.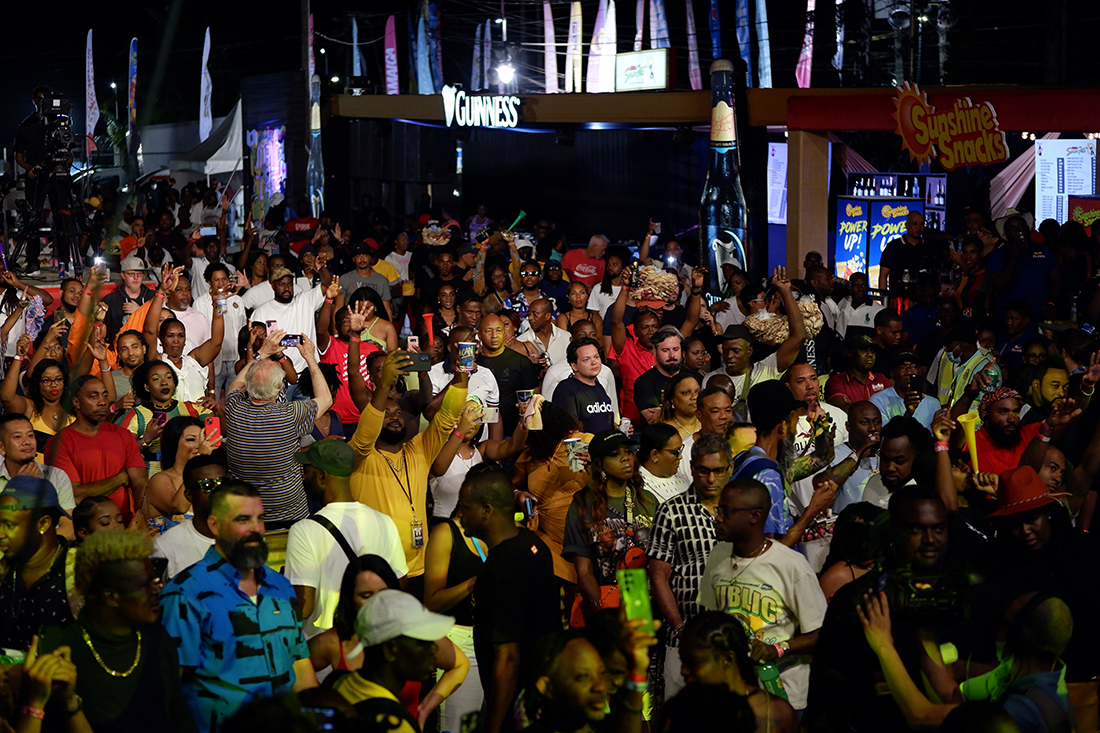 For the first time, probably ever in the history of the Clash, participants were restricted by the needs of the sponsors: no verbal profanity was allowed and profanity in the music was to be kept to the minimum. Three strikes and you're out. At first, people didn't seem to take it seriously, questioning what language profanity event counts (English, Patois?) but in no time it became evident that these rules were hard and MC Boassy Floyd was here to keep the artists in check. 
Participants this year were the defending champion Warrior Sound (Germany), Exodus Nuclear (Guyana/Jamaica), Silver Hawk (Jamaica), Mystic Sound (Canada), and Bass Odyssey (Jamaica). Challengers, most of whom have met on the battlegrounds in the past, pulled their turn number out of a hat and began their sets in order. From the start, Silver Hawk, Bass Odyssey, and Warrior Sound (who came solo) were standouts with the crowd.
As the night went on people began to get eliminated one by one, often due to obsessive use of profanity – which quite frankly felt rather odd given the nature and history of the Sound Clash but sponsors make things happen. After many hours, as the drama of the restricted battle went on, with booing and all, Warrior Sound got eliminated (for cussing) and Jamaica's Silver Hawk took the throne [cover and last image]. The duo brought their best and fought hard for the title but the crowd undoubtedly left wondering if the outcome had been different sans the restrictions.
Left: Mystic Sound; right: Exodus Nuclear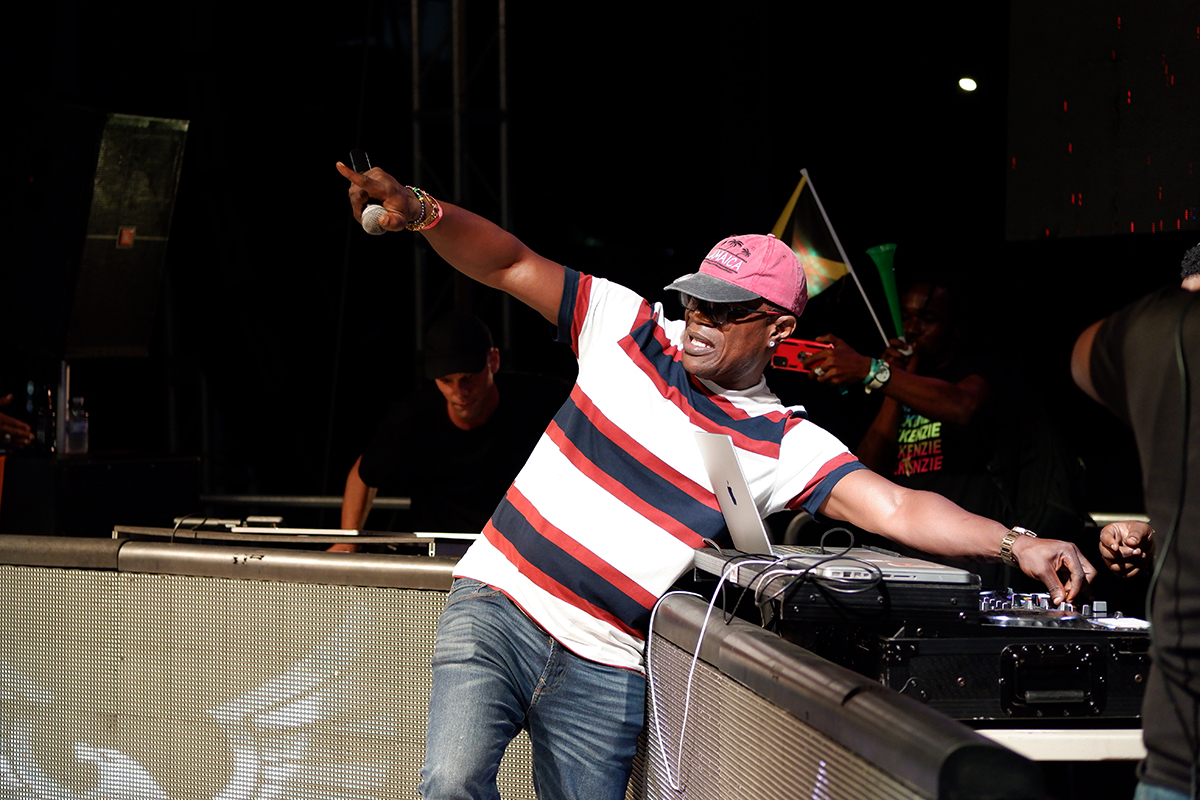 Silver Hawk Sound, first round
Raining champion Warrior Sound
New champions Bass Odyssey