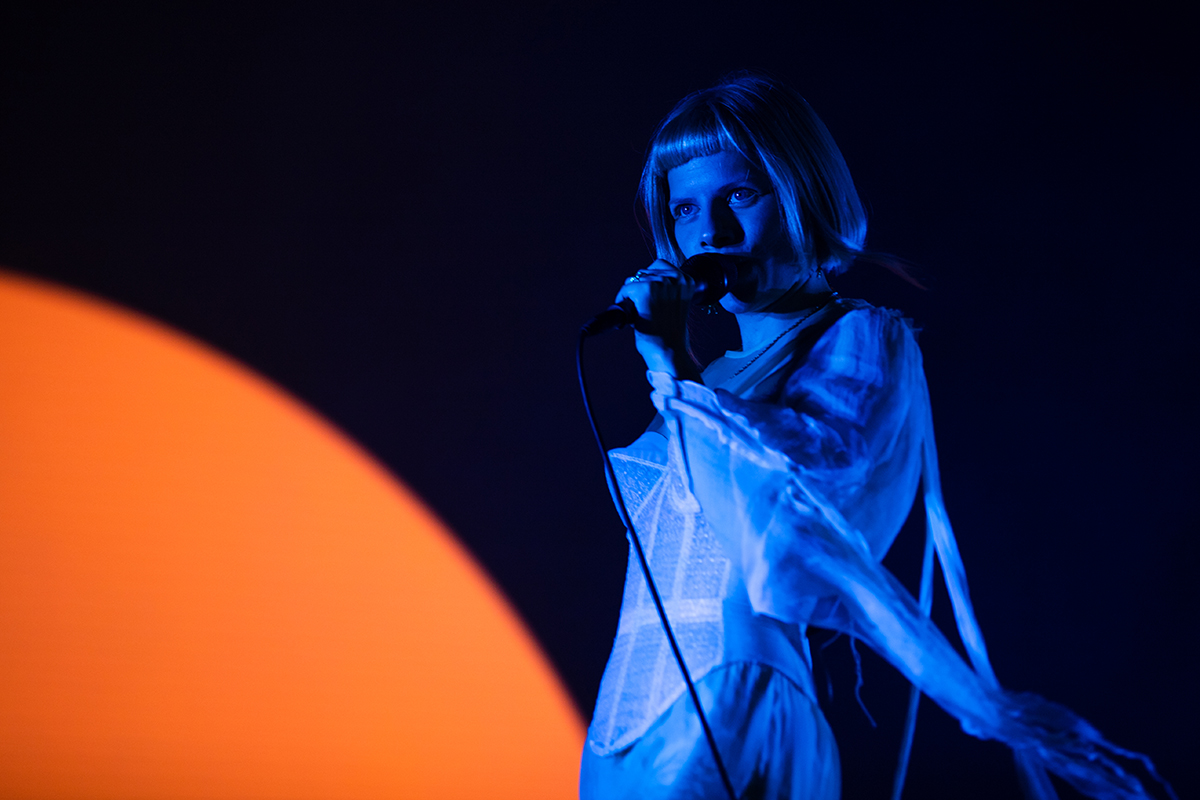 As the festival season comes to an end, every August Belgium gathers the masses one last time for Pukkelpop. Unlike many other festivals, this one takes place inside the city of Hasselt on a huge field, with parking and camping all arranged through the surrounding companies. 
The grounds, first of all, are huge and countless stages with an enormous capacity, all inside tents, offer music of every genre imaginable. Castello and Broiler Room mainly hosted DJs and electronic music, Marquee all the calm pop acts, the Club stage was home for many indie and punk artists while the Backyard stage had some of rock and metal's finest acts on a relatively small space.
All the big action, however, happened on the main stage, which was never too crowded to get to. Everything is sparkling clean at all times, the payment system is organized with coupons you have to buy at designated stalls which basically only has one purpose – to make people forget how much money they actually spent. A cute beer shack, record store, multiple cafes, secret venues, a stage where you can play with your own band, a carnival area, and a place in the forest that acts as a calm oasis if everything is a bit too loud (perfect for all the neurodivergent folks!) all add up to a festival experience that couldn't be further away from other messy European events we have seen this year.
As with most festivals, a big sustainability campaign was set in place, and like most, it didn't hold up its promises at the very basics here either. Drinks are still served in single-use cups and the reward system is so complicated it resulted in people walking around with a tower of cups for half of the day. The food offerings were repeated in every area, except the pretty cool hidden lounge between the Castello and Marquee tents that hosted multiple independent food trucks. The vegan options were pretty sparse once again, no surprise here.
The music lineup was absolutely packed with gems and offered a lot of something for everyone!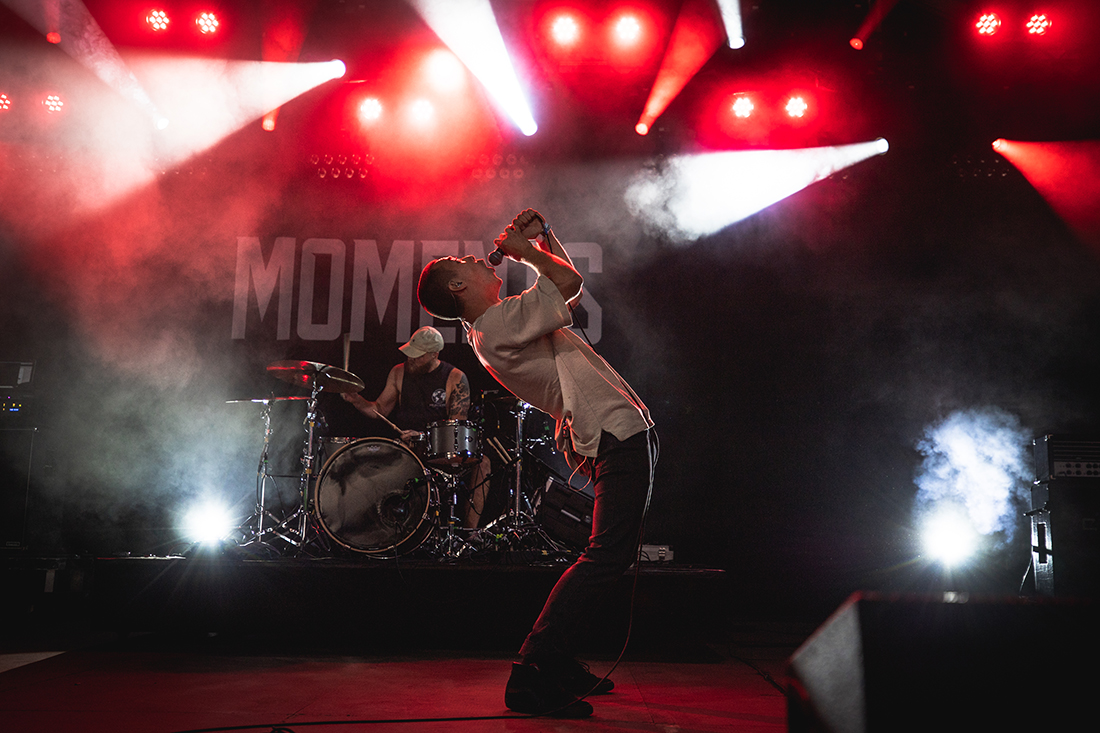 On Friday, Belgium metalcore newcomers Moments opened the Backyard stage with a bang. Moshpits, circle pits, wall of death – you name it and the crowd was still full of energy going absolutely crazy. Due to several lineup changes, they got announced rather last minute but delivered a solid set that definitely gave them a few new fans.
The complete opposite was happening on the Club stage right after with the Australian Indie Surf giants Hollow Coves playing their biggest hits alongside new singles, creating a beautiful vibe that invited everyone to close their eyes and just enjoy.
It didn't stay calm for long though, as one of the biggest sensations of this year, UK's Wargasm, took over the Backyard stage. Regardless of if their music fits someone's personal taste, they are an absolute must-see with an energy that is unmatched by any other rising talent. The duo played their latest EP release alongside the songs that made the popular to begin with, creating a perfect environment for the singer Milkie Way to crowd surf as one of the many interactive ways the band engaged with their audience.
Nothing but Thieves, who played the main stage, didn't quite get the audience they deserved, which seemed to be a phenomenon on the main stage during day concerts all weekend. Nonetheless, they were absolutely worth popping by and seeing many fans sing along.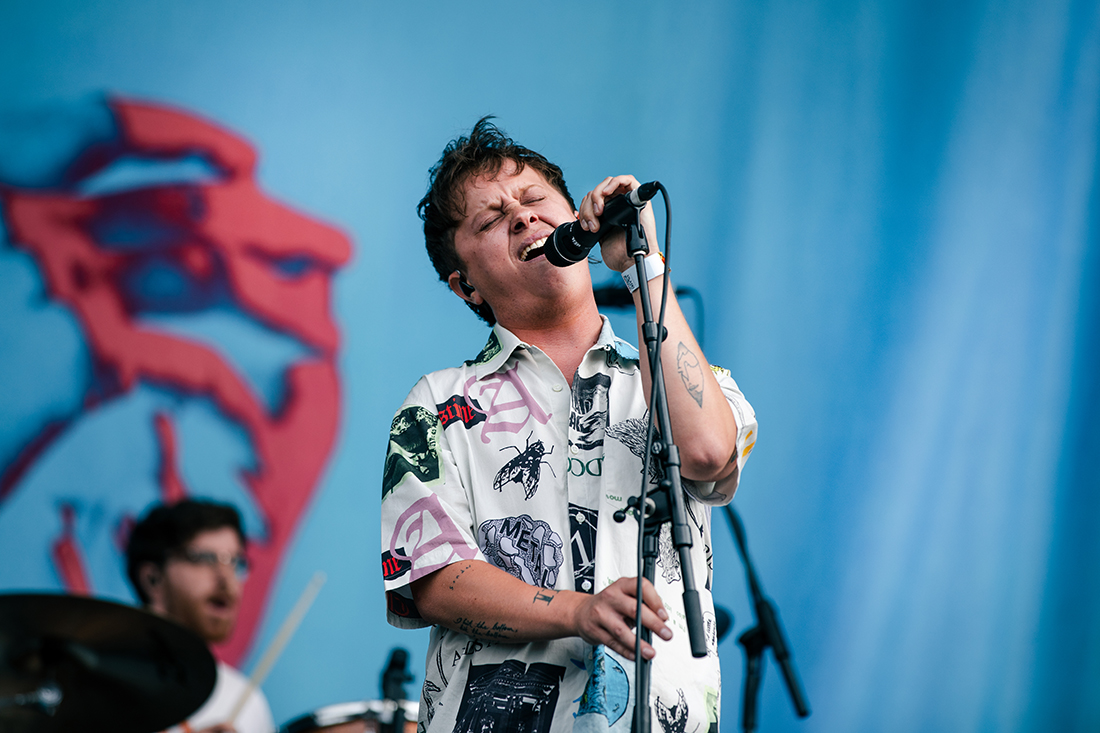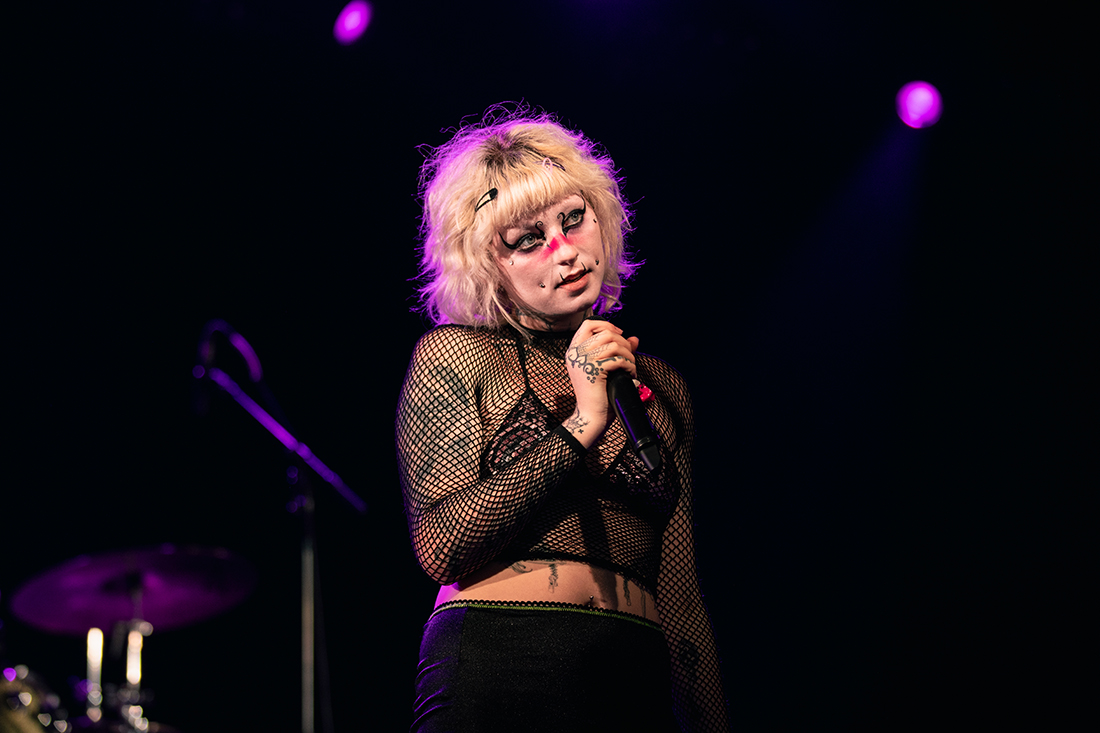 Carolesdaughter was one of a few fast risen social media musicians this weekend, sadly her very short songs all of which were broken up by a minute break created a patchy interrupted set. Carolesdaughter seemed shocked and excited to be on this stage, commenting how she couldn't believe she was famous enough to be there. 
The Backyard stage continued to be strong, with metalcore giants While She Sleeps burning it all down within seconds. A perfect timed slot, the tent was packed to the brim and due to its unique set up it felt more like an intimate concert than one of many festival gigs, something not many festivals are able to achieve.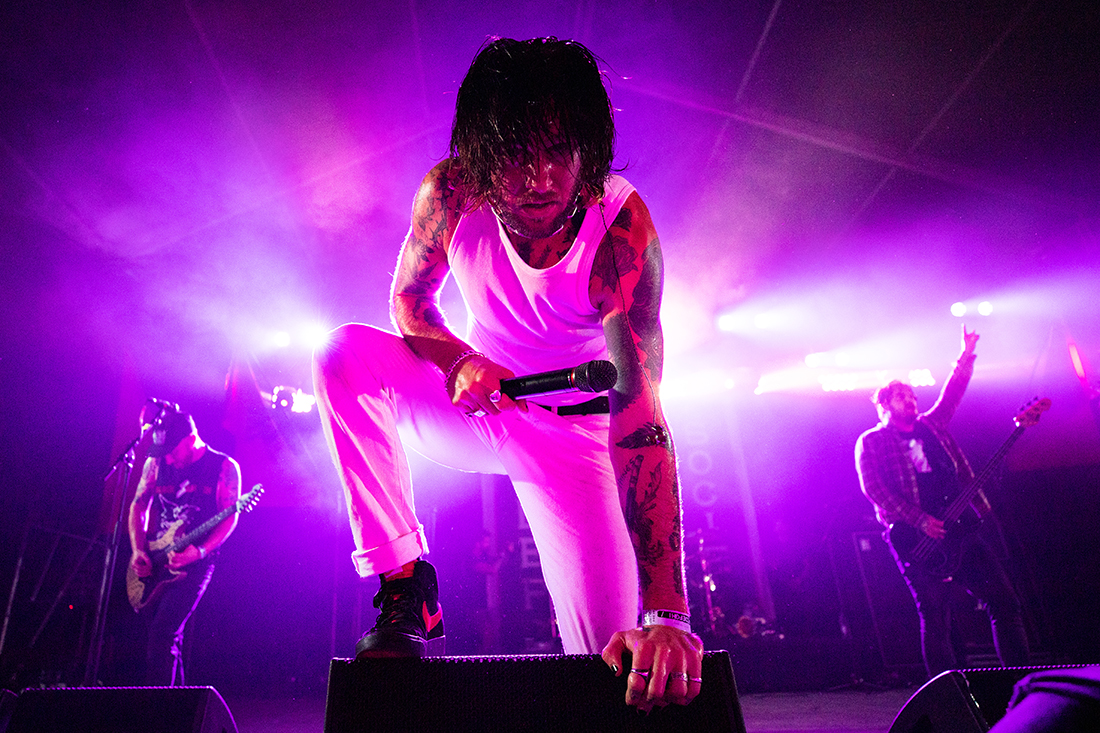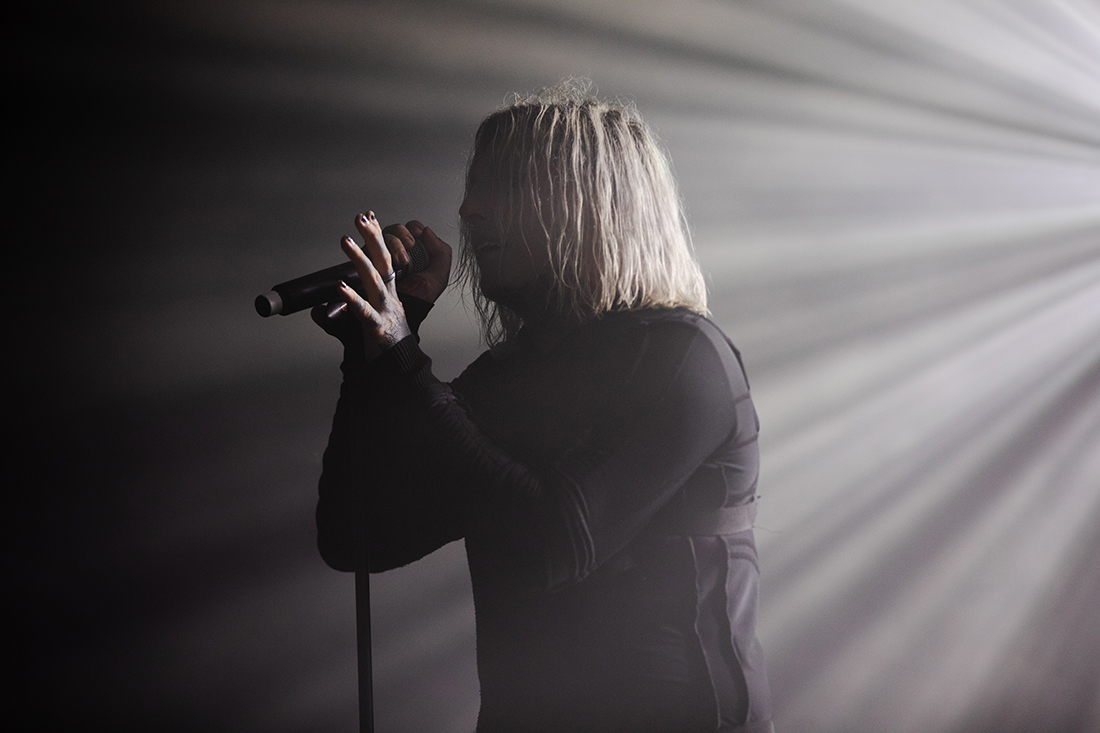 Before the legends, Slipknot got the people out of the tents with their killer show after a short but strong rain shower, Ghostemane benefited from the rain with everyone running into the tent in time for the set. A continuous strobe light sadly was a bit distracting and exhausting, but it was a great performance nonetheless.
The weather was a bit cloudy on Saturday, but because all stages except the main one were placed in tents that didn't bother anyone. Belgium DJ SEA started the day with her set in the Boiler Room which filled up very fast and in the end even left some people waiting outside.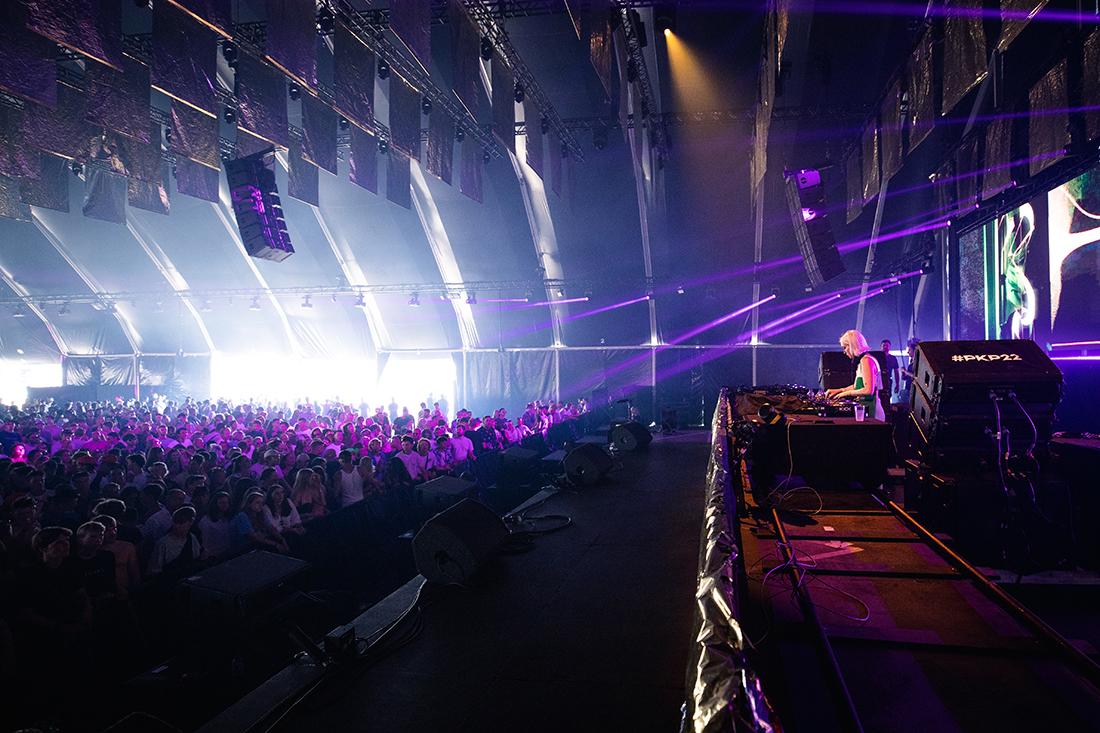 Irish punk band The Murder Capital, set up in the Club, performed another one of their great shows. The band offered a lot of audience interaction and theatrical improvisations like smoking a cigarette on stage or sitting down for several minutes just watching the crowd which certainly made the performance more entertaining.
Norwegians superstar Aurora is always guaranteed to touch everyone who joins one of her shows, and this was no exception. Her unique persona, powerful voice, and songs that combine politics, connection, and emotions are just a few of the ingredients that make her one of the most fascinating young artists of this generation.
Palaye Royale, Clutch, and Frank Carter all played the Backyard stage on Saturday, a row of nonstop moshpits and dancing ended with Frank setting an example of what it means to create a safe environment for the crowd – he made sure that every single female crowd surfer arrived safely and even called for a women-only moshpit!
Tame Impala's show was sadly a bit underwhelming, especially with the heated-up energy, the crowd seemed to need a bit more than slow stoner rock and their psychedelic stage show didn't work here as well as it did in other venues.
The sun came out a little more on the last day, but shoe gaze hero's Slow Crush brought the crowd straight back into a dark comfy night with their magical performance that was dominated by beautiful light combinations.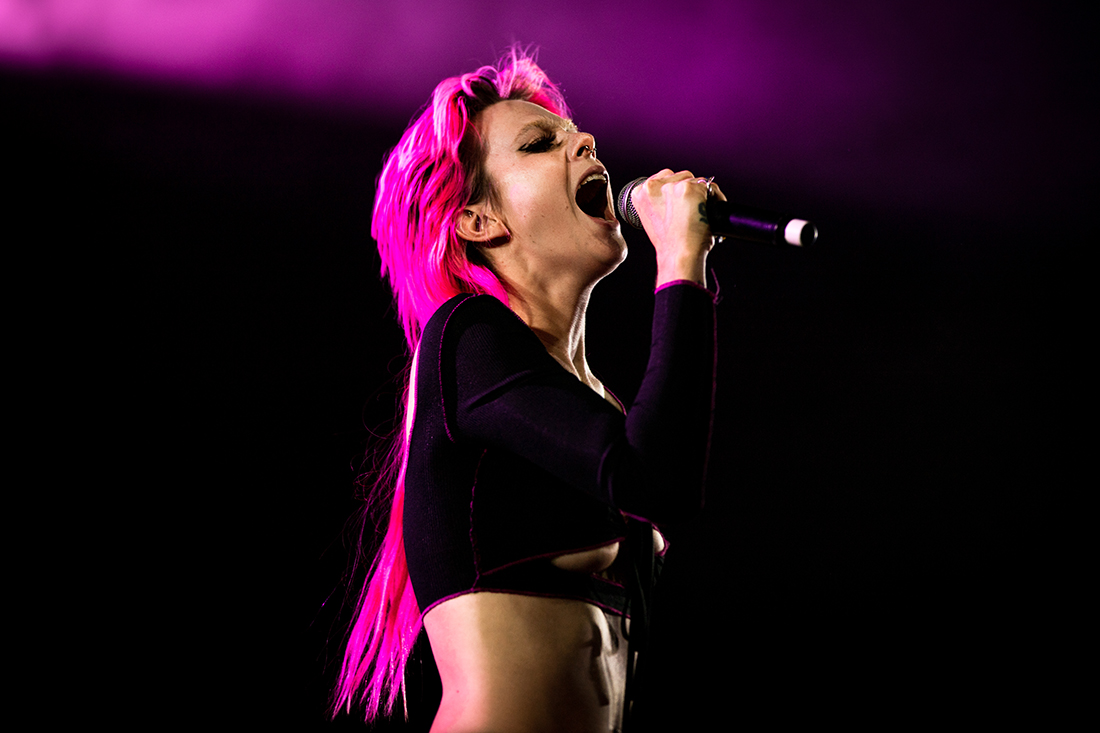 Girli, performing in the Backyard, surprised everyone by performing without a band or any live musicians, just her and her background singer. Nevertheless, she was able to get the crowd going fast and this unconventional setup was forgotten fast.
On the main stage, British pop rock band Sea Girls probably would have been better placed on a smaller stage, they barely filled up and seemed a bit lost in the space they had. But this four-piece band still offered a nice performance despite having minimal hits, definitely a band to watch.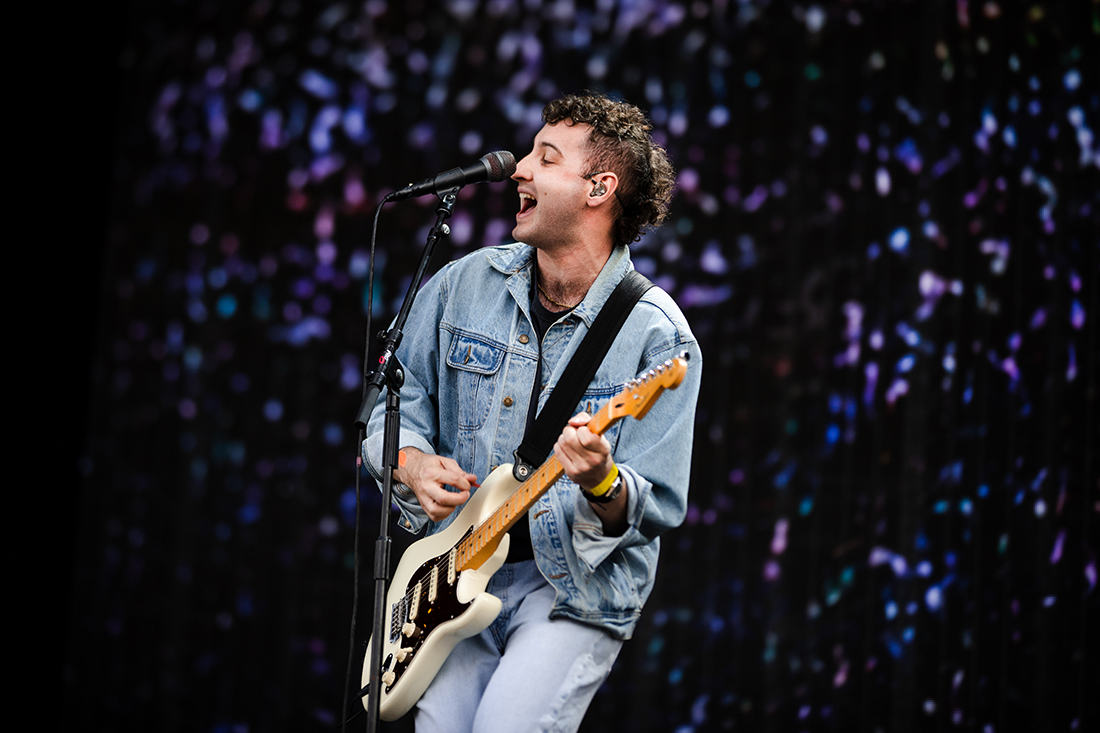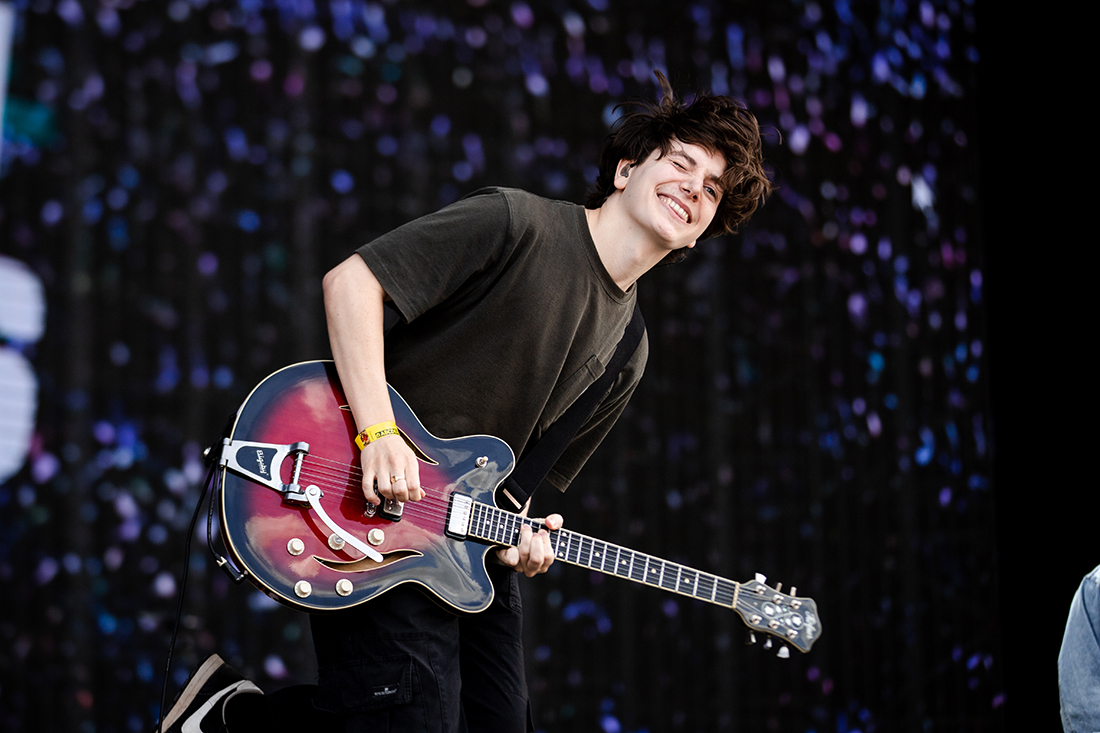 Nova Twins once again brought girl power back and one last time heated up the backyard to its full potential. Strong messages, detailed outfits, and guitar riffs that impress every hardcore metal head are just a few reasons why they are promising on every level.
YouTube star Chloe Moriondo came up right after, if the show can be described in any one word then it would be 'adorable'. Fun, light-hearted songs, and her excitement were infectious, even though her lacking stage experience showed at times through long distracting breaks.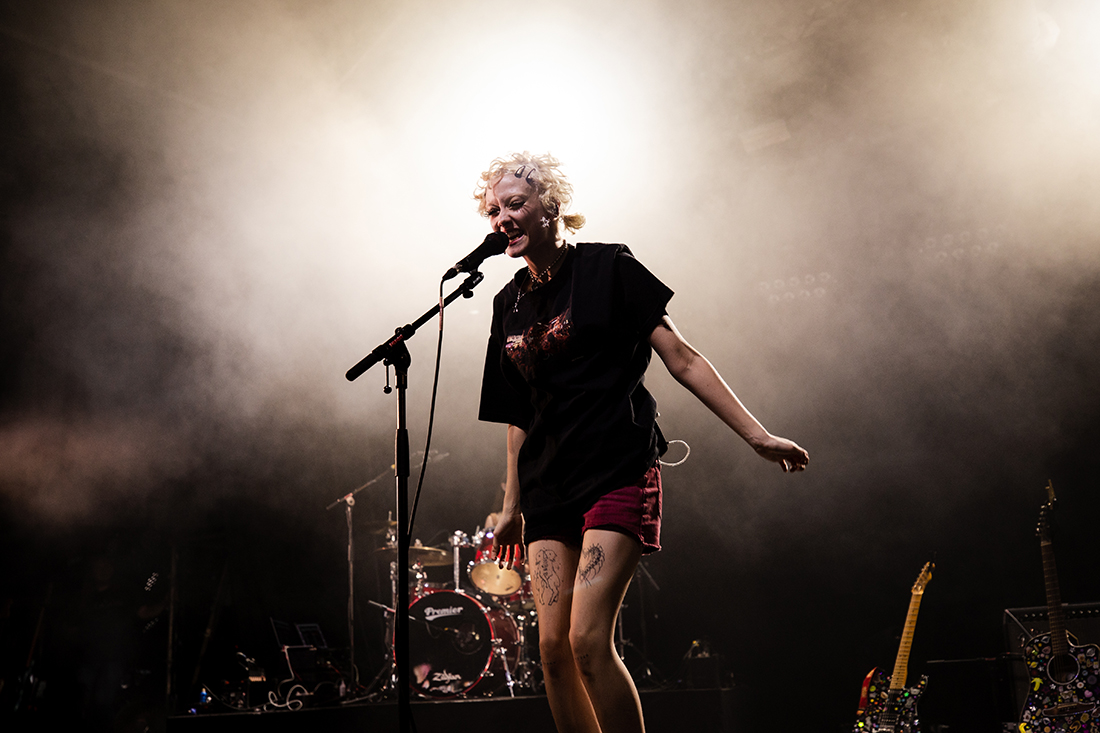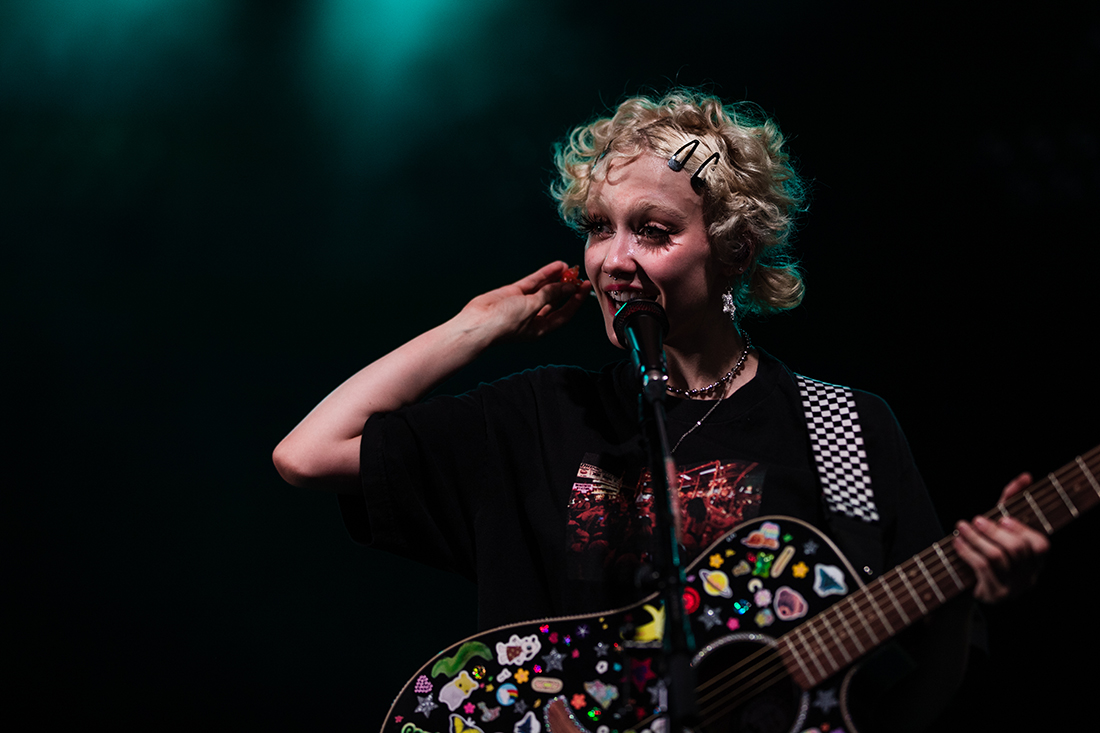 Many were waiting for one of the two last bands, one of which was Bring me the Horizon. The crowd was still pretty sparse and except for the first few rows, many only seemed to know the newer songs. This lack of energy made me feel as if the lead singer Oli Sykes didn't really want to be there and was exhausted after a long summer tour. While the show itself was great as usual, it felt scripted and absent of any of his usual expressive outfits, replaced by a black hoodie.
After a long break, the Arctic Monkeys closed out Pukkelpop. Learning from their past mistakes and mostly playing their old hits that defined the youth of a whole generation. A solid show, with no surprises but a nice way to end a well-organized festival.