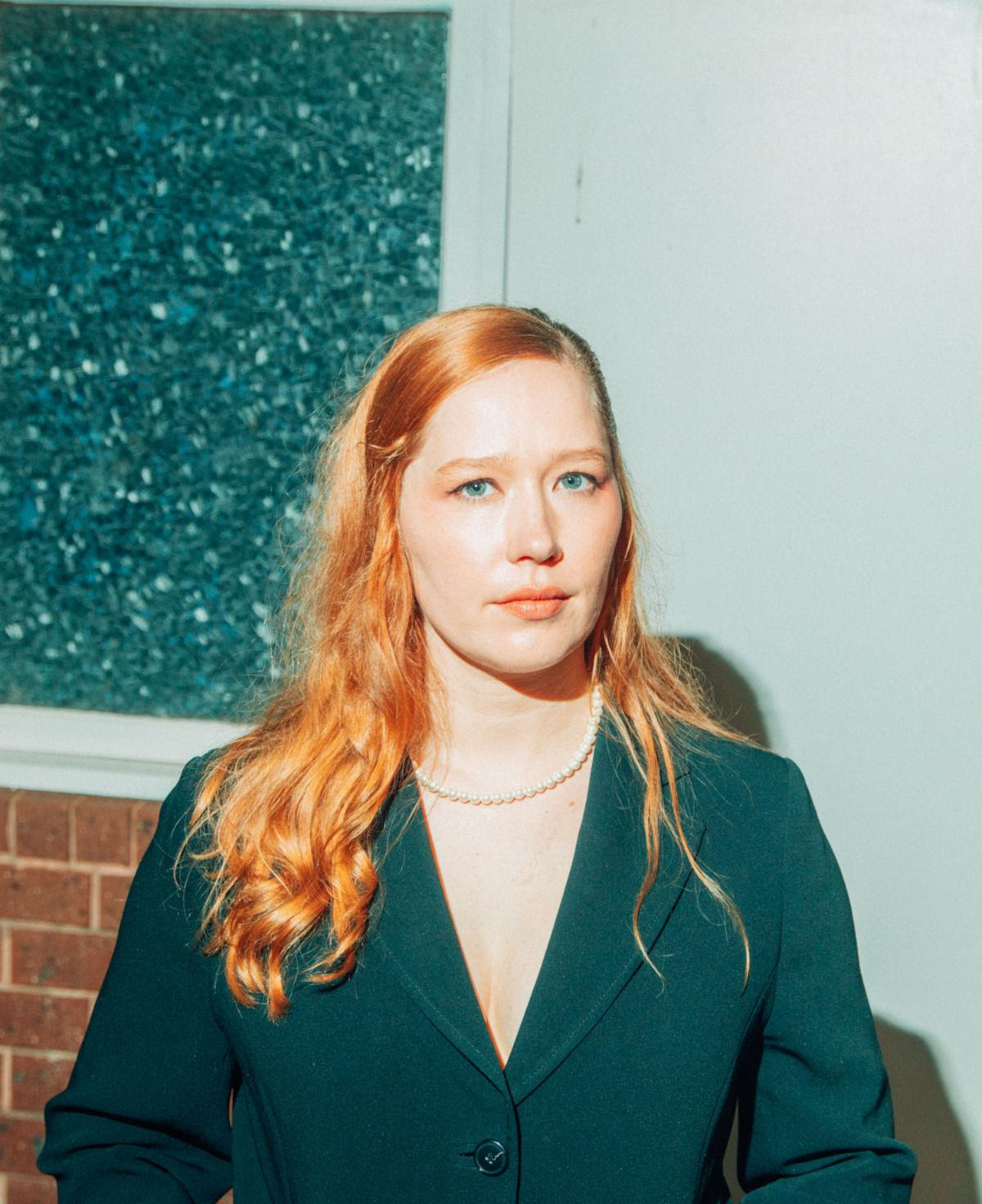 I'm not sure how I first came across Julia Jacklin's music, but her 2016 single, "Pool Party" and subsequent album that dropped the same year, Don't Let The Kids Win, quickly became a go-to for cozy nights in, solo drives, and heartbreak playlists. The Melbourne-based singer-songwriter who brings a mellow mood and hyper-reflective lyrics has already had tours that have reached the states, but with the release of her new album PRE PLEASURE (released on August 26 via Polyvinyl), she'll surely be adding more fans to bigger and more venues in the same way her new album feels like a step up in terms of the addition of new instruments, styles and an overall level up in the scope of production. Lucky for us, the heart of her songwriting and thoughtfulness remains the same.
The album dances around topics like the troughs and worries around relationships, with tracks like "Be Careful With Yourself," "End of A Friendship," and "Less of A Stranger". After all, conveying that feeling of weaving in and out of nuanced interpersonal relationships is what she's best at. With the album's opener, Lydia Wears a Cross, she immediately drops us into the heartbeat of a drum machine and her knack for bringing in her past religious upbringing and childhood memory of listening to Jesus Christ Superstar to set the foundation of her current thought processes, delivering dryly, "I'd be a believer, it's all just song and dance. Be a believer if I thought we had a chance". The power of devotion and religiosity comes back later for a love-letter-like interlude in "Too In Love To Die" set to an organ-sounding synth.
The piano isn't usually part of her repertoire, but as she has with other arrangements on this album, she expands her sound to include it. The second track "Love Try Not To Let Go" is the first, she's noted, that she's written completely on the piano. Moving into the album, we get more of her classic minimal, mellow style. In "Ignore Tenderness," she meditates on the intimacy of being in her body, tying back to a strong theme of her earlier release "Body'. As a woman, it's entirely validating to hear songs written about the very real experience of navigating "put words in my mouth or those drinks on the house" in relation to the feeling safe finding pleasure, contemplating one's reflection and overall a raw, healthy connection to being in your own skin. Though it starts with bare bones, she invites in chimes and strings, which we soon get more of on the album. In a way, it's a nice level-up and expansion of her past work.
In "I Was Neon" we get a bit more pop punk as her style allows for grungier guitars and a looser feel to match the wonder and chaos of letting go. It ends with the whirlwind that ensues while questioning "am I gonna lose myself again?" repeatedly. Immediately following, she switches gears to a more Angel Olsen sound in "Less Of A Stranger," which continues to show that all this woman needs is an acoustic guitar to transport us into the most intimate crevices of her mind. It's a breathy, folky, and unadorned take on the complications of a mother-daughter relationship and a need to hear. Staying on the theme of complicated close relationships, in the next track, "Moviegoer" traces how those random, heavier thoughts appear, like when "moving through the city. Somebody runs into me….I apologize." With a layered whisper she delivers, just like those thoughts that sit only to emerge from the back of your mind, "if you can say it to a stranger, you can call your sister later".
Jacklin invites her version of a more uplifting, almost summer vibe to brush off the many yearning asks of a more responsible significant other to another who may get caught up in escape, like "when you go driving will you stick to the limit?/ I'm making plans for the future and I plan on you being in it." Lyrically, it seems to tie back to the themes of her earlier single "Pool Party" ("My heart is heavy when you're high/ So for me, why don't you try?"). Is the same culprit at the root of her woes? We'll have to ask her next time. The vibe however brings in something a bit more beachy and vaguely reminiscent of Sheryl Crow. To close, we get the gift of the orchestral and cinematic "End Of A Friendship", speaking to just that. It has a bittersweet feel to a parting of ways, as the strings lift you up and match the glowing flight of having "All my love […] spinning 'round the room".
Overall, this album builds on the core of her classic style and material that we know Jacklin for and the addition of new arrangements and production definitely heighten the feelings she effortlessly evokes in her writing.
photos credit: Nick Mckk