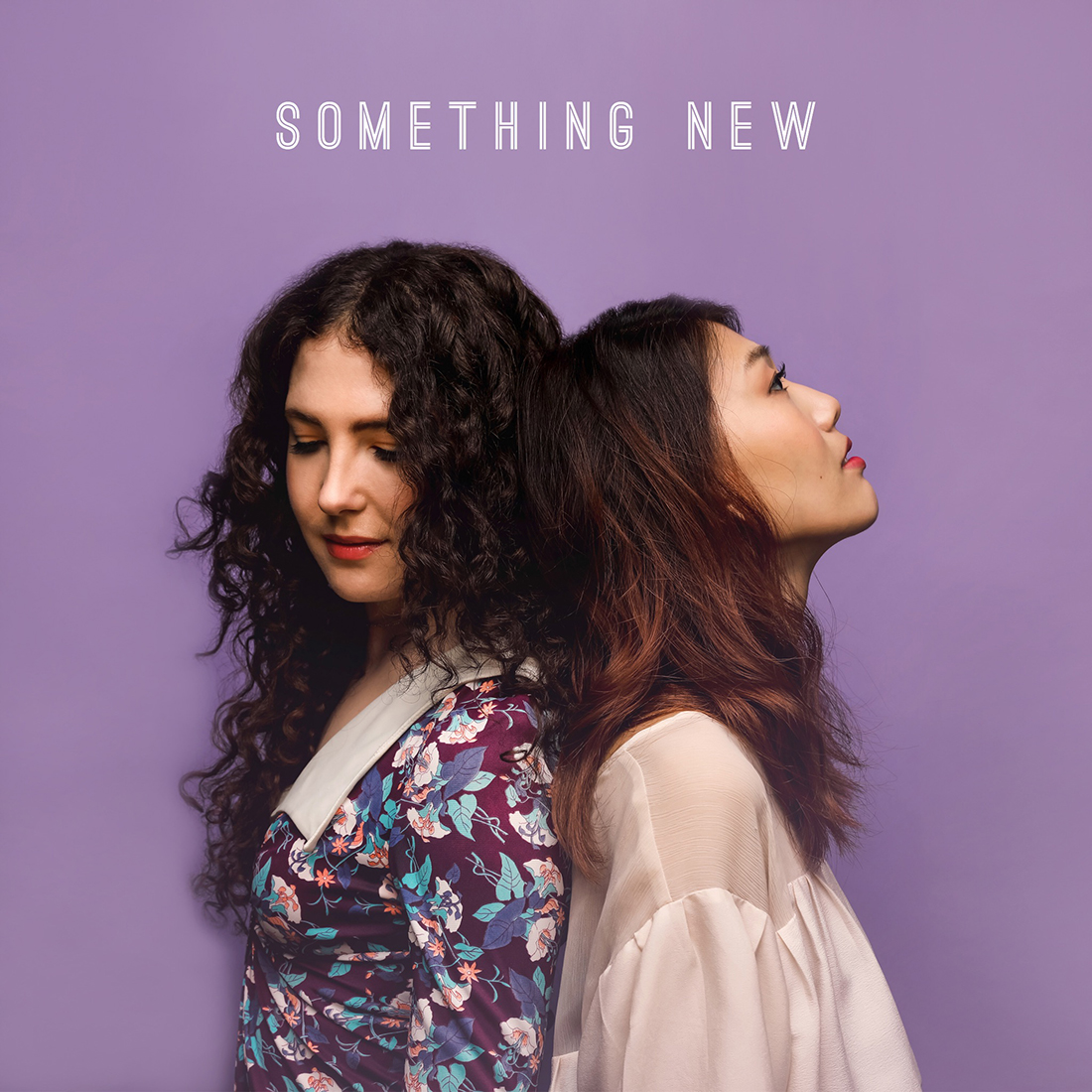 by Haley Paula Stein
A duo born of the Colorado Rocky Mountains crosses state lines to bring together Nashville-based singer-songwriter Michelle Mandico and New York City jazz pianist Eunha So for the collaborative EP titled Something New.
Eunha So's first solo record, 2019's Reminiscence, looks back on memory and leans as much on funk as it does on jazz standards for a cool, dynamic listen. Meanwhile, Michelle Mandico's west-meets-east folk-pop style recalls natural landscapes, birds, and angels in her preceding release titled Ptarmigan.
On Something New, the artists merge styles. Mandico's vocals shine with depth and softness throughout the tracks, while So's melodies keep afloat a wistful, romantic hope. The piano succeeds in leveling these love songs, opening each track to the possibility of tenderness that rings more authentic than maudlin.
"Just Gonna Try" alludes to a story of faithfulness, consistency, and surrender in love. In the track "Mr." Mandico pleads and goads after color-coated lovers, where her sweet and natural harmonics blend with So's smooth piano for a jazzy, seductive effect. The traveling spirit is touched upon in "Long Island Heart," a grounding and somber introspective piece. So's piano offers aspirations for a wayward woman in search of her own calling, navigating through instinct, belief, and connection to family history.
All in all, Something New makes for an affecting teaser of songs from two talented upcoming musicians. So's exquisite piano complements Mandico's brand of sensitive Americana, adding layers of emotionality to the gentle and naturalistic style. Check out the collaboration here for a mellow springtime listen to invite tranquility into this brave new world.