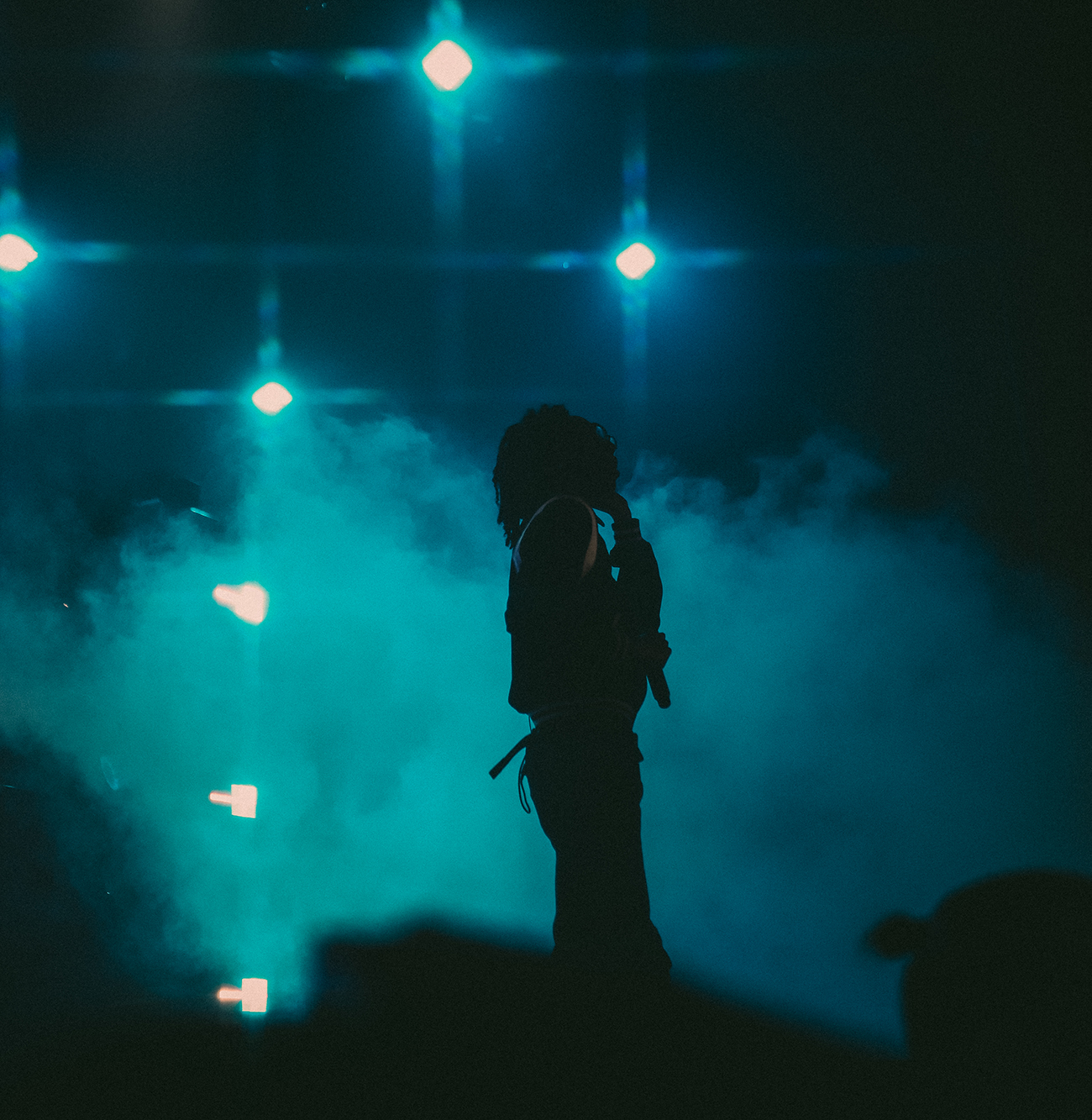 Here at History fans of all ages gathered to see Lil Tecca and BabySantana. It was a fairly chilly night but that didn't stop the crowd from dressing in their best crop tops, after all, there is a mosh pit and this mosh pit reached tropical heat weather.
BabySantana is best known for his collaborations with artists like Ka$hdami, Slump6s, Yung Fazo, SSGKobe, and of course – Lil Tecca. Coming up in the underground scene with the likes mentioned above BabySantana broke out when he was 14, making plugg and rage beats, trap-forward tracks. Last year, he did an impressive festival round with sets at Lyrical Lemonade's Summer Smash Festival and Rolling Loud so, by the time he got to Toronto today, BabySantana had an impressive fanbase, chanting along to every song and demanding volume from the crowd. 
Halfway through the set BabySantana got a young woman from the crowd to join him on stage for a track – a memorable moment for everyone in the crowd and definitely one she will never forget. Throughout the set BabySantana continually worked with his fans, talking, inspiring them to mosh, and at the end had every fan make a heart shape with their hands in the air, " if you can connect your heart to the person next to you, that's a beautiful thing," he breathed out heavily. 
After a rather long break, Lil Tecca graced the audience with his presence. The crowd went wild in the dark. Born Tyler-Justin Anthony Sharpe, Lil Tecca climbed to fame at the young age of 16 as one of the now many famous SoundCloud rappers.
In 2019 Tecca's single "Ransom," hit #4 on the Billboard Hot 100, and over 900 million plays on Spotify – naturally, we got to hear it tonight. Despite having to take a break during the pandemic Tecca's audience remained dedicated. This fanbase is thick and it came out to play. We Love You Tecca 2 dropped last year so, of course, the fans had already memorized the words and were raging on par with the rapper through to the end of his set. Bouncing around the stage, spilling energy into the mosh pit Tecca hit all the high notes with tracks like "YOU DON'T NEED ME NO MORE," "Shots," "Love Me," and "Diva".
The bars may have been empty but the room was full of hypnotic energy and this energy was buzzing all the way home on the Queen streetcar. We're here to watch where Lil Tecca and BabySantan go next. 
photo by Tom Olofinsola