With a tribute to the marginalized groups of the city and southwest, Brother Ali takes the stage in an extremely intimate venue. "I've been coming to Albuquerque for twenty-five years now," he shares. With a capacity of only three hundred, the small throng hums with anticipation. Delirium washes over the small venue as sweat beads off the artist's head, he tightly secures a bandanna above his brow. A pungent wave of skunk wafts through the air like the swells in a halcyon stream — Cannabis has officially become legalized in Albuquerque, New Mexico.
The Travelers World Tour is highly anticipated, sure to fill venues all over the world. With openers of the likes of MaLLy and DJ Last world, the night promised great beats and ferocious lyrics. The bar near the front of the venue served as the only watering hole and always entertained a queue. A narrow set of stairs for a small viewing balcony adorned with pinball and arcade machines hangs over the tightly packed floor dropping a shade on the floor. 
I arrived a bit later than planned but managed to catch the latter half of the opener's set. Performing his latest album, The Journey To a Smile, MaLLy was midway through "Black Moses," one of his more popular songs. From Minneapolis, with a contagious flow, the floor began to move promptly.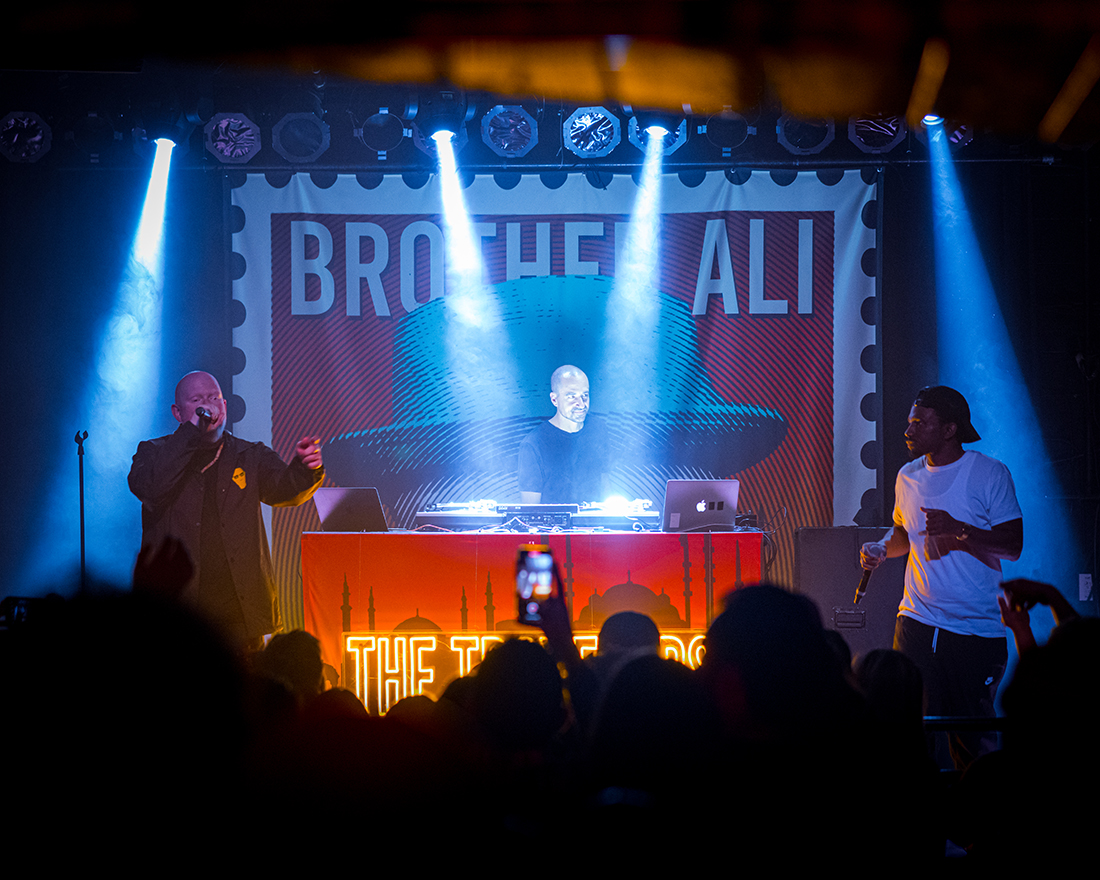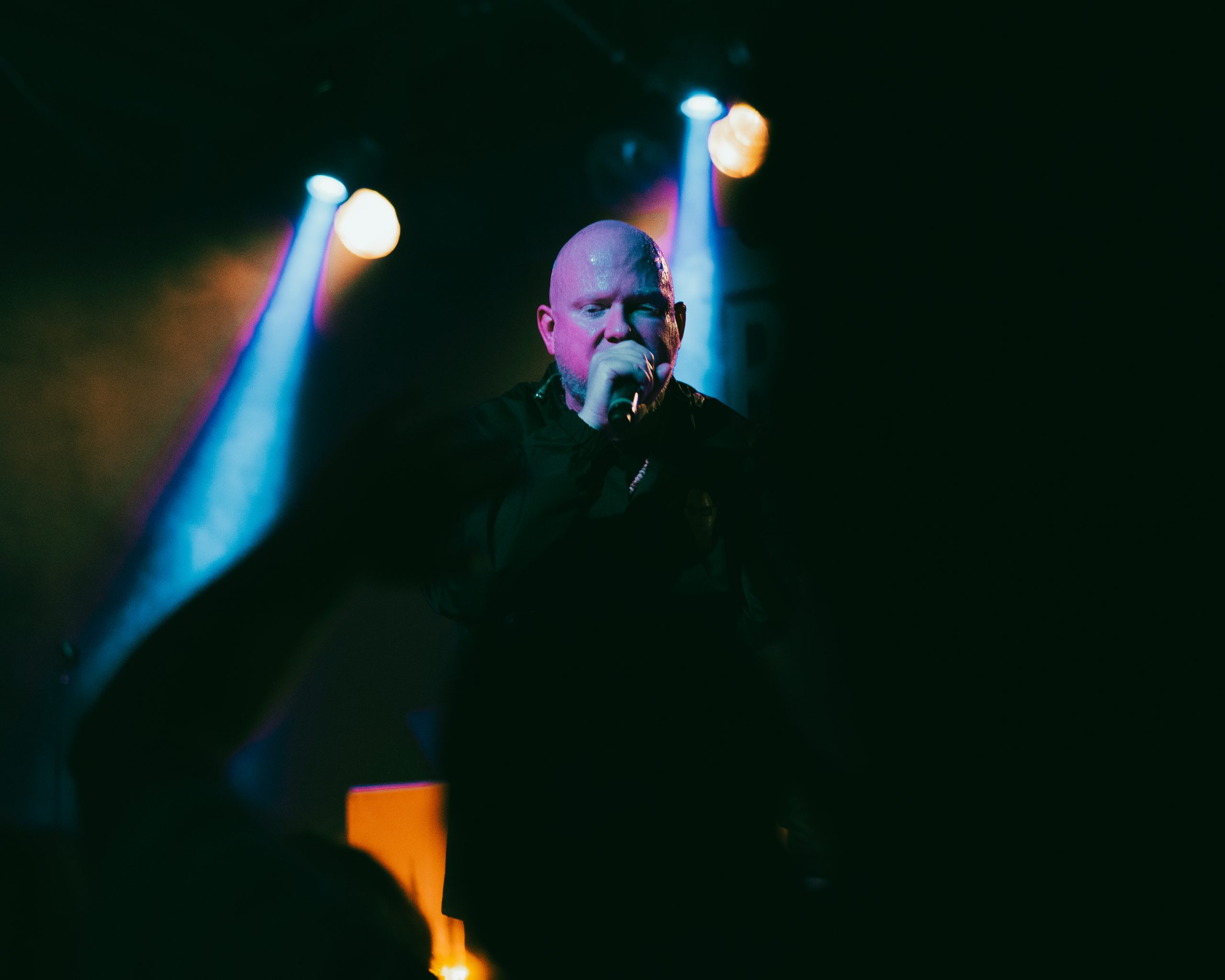 Brother Ali took the stage after much anticipation so in no time he had the entire house hollering along. With throwbacks to some of his older tracks, he performed songs from one of his more popular albums, Shadows on the Sun. After an hour and a half set, Ali concludes his set, but the fans demand more. Brother Ali ran back on stage to the chants of their names as the crowd demanded an encore. Expressing his love and admiration for the city of Albuquerque and its people, Ali gives the room what they graciously demand. With two final songs, the Travelers World Tour said farewell to Albuquerque, for it was an unforgettable performance.