Kari Faux is currently on Real B*tches Don't Die tour and halfway through the tour, the rapper made her way to Chicago's Subterranean. Her warm welcome to the Windy City was matched by a scorching heat wave with temperatures reaching a high of 103 degrees. But the heatwave had no major impact on this crew's performance and the infectious energy her fans brought.
Entering SubT's side stairway leads to the second stage upstairs. A crowd quickly surrounded the front of the room setting themselves up for the best possible view. Chicago-based artist, theMIND, had the opening duties. The R&B singer definitely brought the vibes and something different to the night with his auto-tune vocals. It was great seeing a Chicago artist who has in the past collaborated with local stars like Saba, NONAME, and Mick Jenkins doing his own thing. theMIND gained some new fans with "Coffee Table" and "A Spike Lee Jawn" as he danced on stage and interacted with the crowd.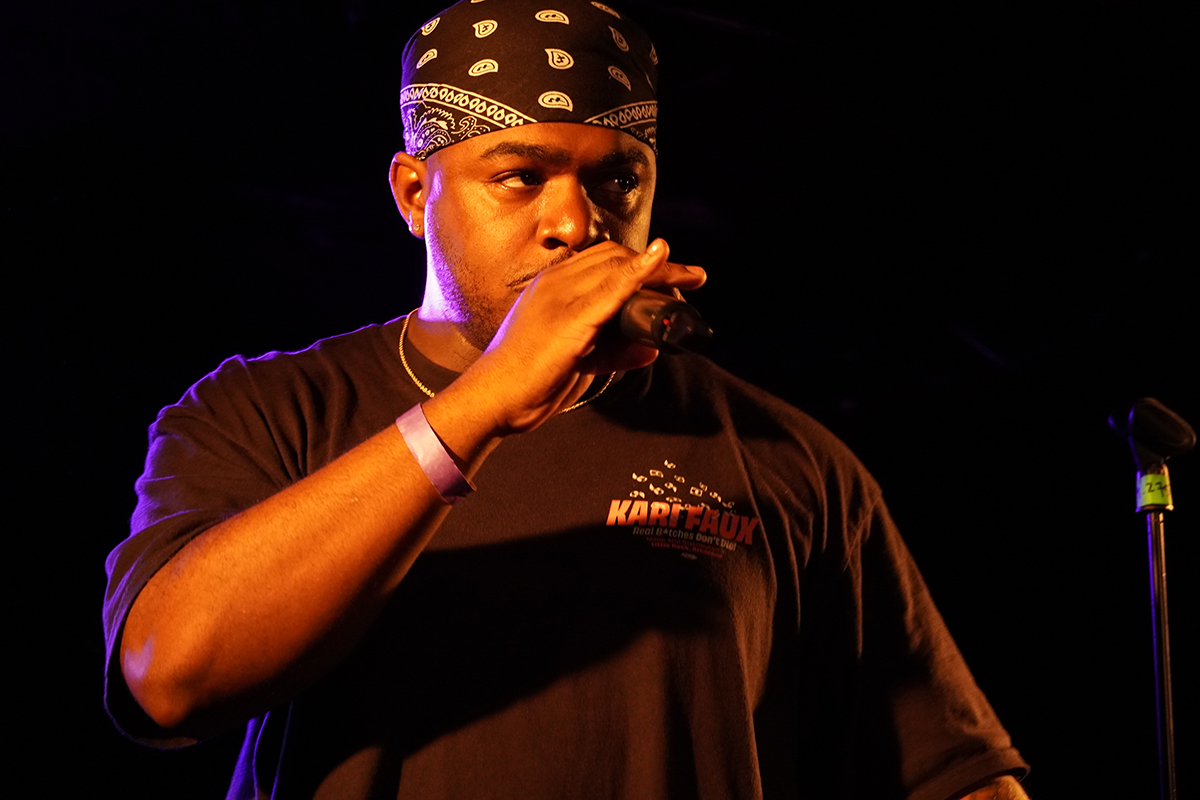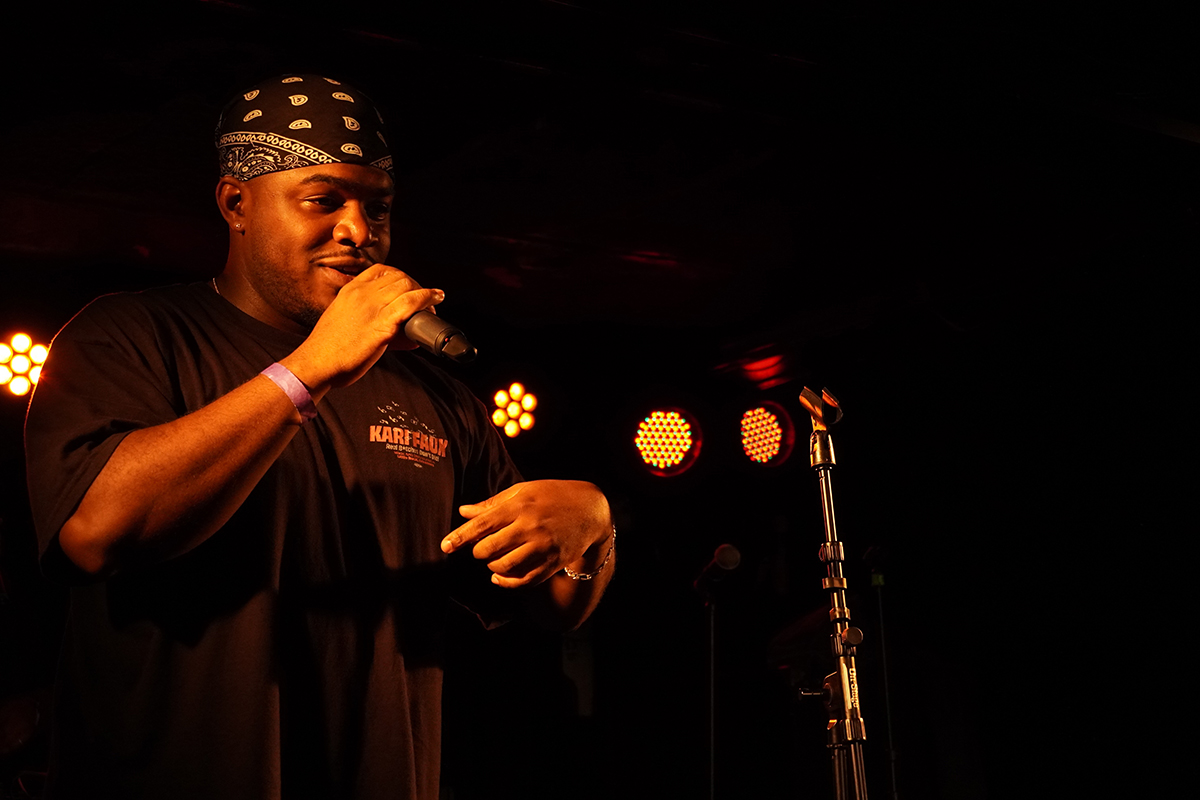 Of course, the biggest hype of the evening was for Kari Faux. Her DJ did a great job getting the crowd excited with some 2000s southern rap joints. Once Kari made her way down the spiral stairs onto the stage, fans erupted. Wasting no time, she began her set with the track "Real B*tches Don't Die!" from her latest album.
Her rap style is a nice throwback to a more classic hip-hop sound. In fact, Kari Faux gave a shoutout to the late Gangsta Boo of Triple 6 Mafia before she performed "White Caprice". Kari admitted that Triple 6 Mafia have influenced her style along with bands like Outkast and Devin The Dude as well as Erykah Badu and Santigold. Those influences were especially noticeable as she blazed through new tracks "Me First" and "Gemini's".
At the midway point of her set, Kari and her DJ had a "praise break". It was a moment for the DJ to spin and Kari and the crowd got to juke and dance a bit before she got back to music. After the break, Kari hit us with some deeper cuts from her catalogs like "Supplier," a funky tune that has a catchy chorus that can get stuck in your head.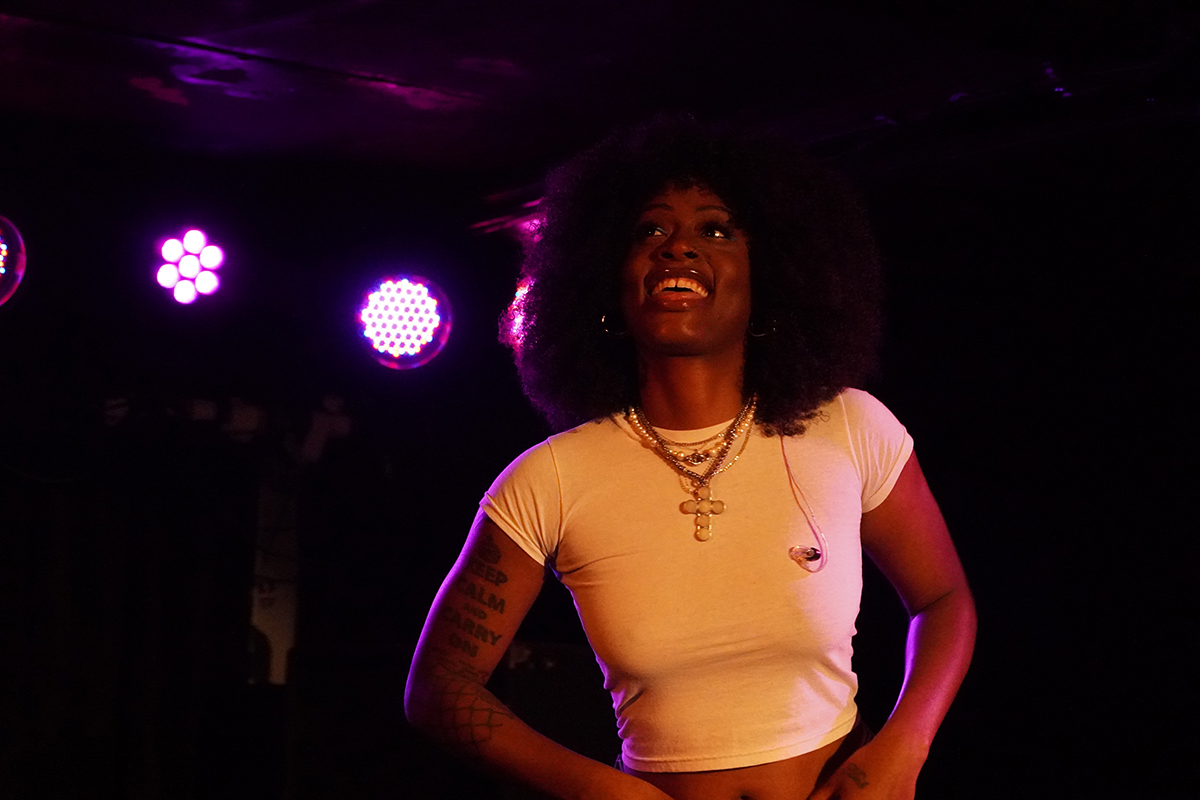 "You know I got that futuristic fire. You know I got that shit that takes you higher. Come see me, I'm your supplier. Giving you the vibes that you desire." She continued with "Leave Me Alone," a song that many fans knew by heart as they sang along in unison to the soulful chorus. After the song, Faux became a little emotional as she appreciated the love and support from those who attended.
She finished her set with "Make A Wish" and "No Small Talk" for an encore as she invited fans to the stage to dance along with. Speaking with Faux after her performance on moments like this during her tour she commented: "The energy is amazing, I feel amazing! Being in the industry for 10 years it means a lot that people come out and know my words and support. People are connecting with my music and that's the most important thing. This tour is a great way to see people's reactions when certain songs come on because I make this music for me, to get it out, so to see other people resonate with my songs even if we haven't lived the same life is something beautifully special".