Lee Burridge's music festival All Day I Dream (ADID) has once again touched down in Toronto for a fun-filled day of wanderlust. What has originally begun as a Brooklyn rooftop party over the years has become an anticipated global phenomenon. The ADID label has created its own niche of "organic house and an emotive, melodic, and dreamy signature sound" and that's exactly what Toronto got to see this weekend (teaser video here).
The festival began mid-day with a yoga and meditation session for the early arrivals but most of the attendees packed in later in the day for Lost Desert's afternoon set. Fort York National Historic Site proved to be a great location for the festival, offering a nice amount of shade and greenery to rest on. After wrapping up his set Patrick Bruyndonx (aka Lost Desert) stayed behind on stage greeting fans, taking photos with them, and supporting his fellow artists throughout the night.
The one and only ADID stage was a stunning gazebo with a loose pergola creating shade over the crowd. Decorated with lantern fairy lights this stage was a mood all on its own. Each performer got a full two hours to play their favourite tracks for the attendees who were able to stand directly in front of the stage. Fans dancing in the front row would occasionally reach out to the DJ to show appreciation, shakes hands, or ask for a selfie.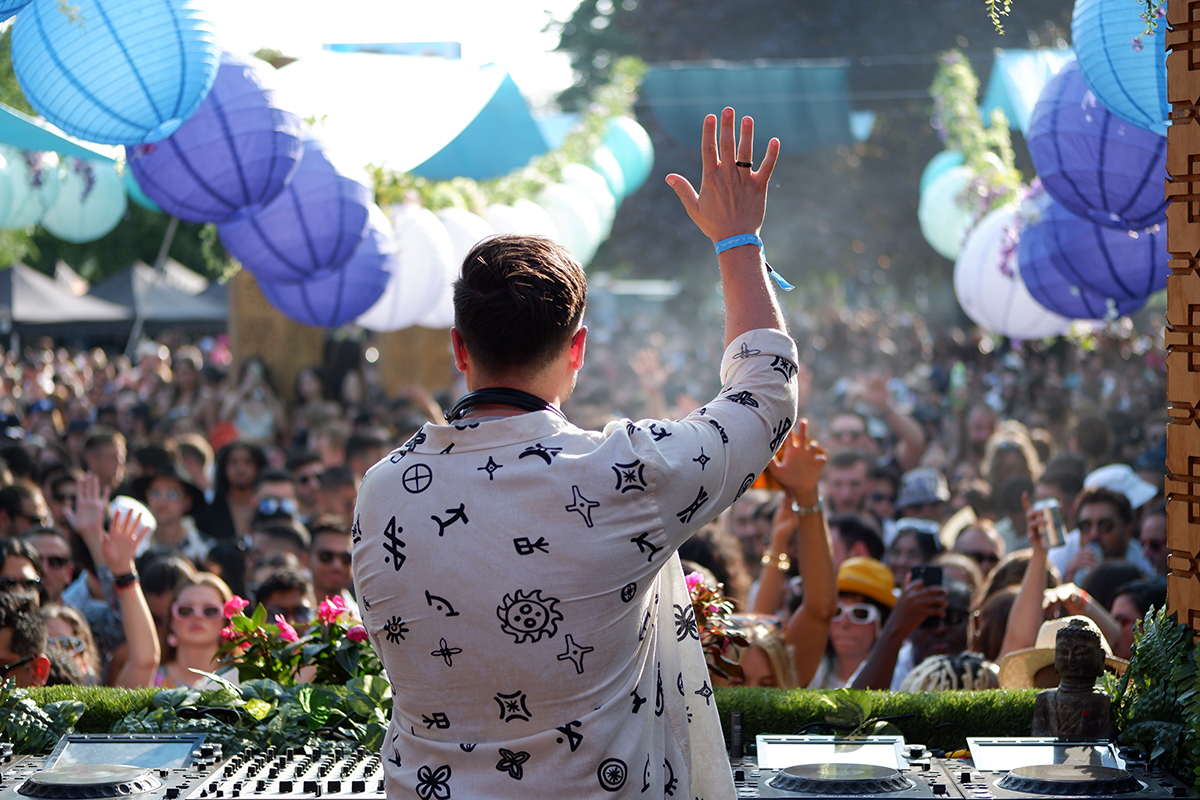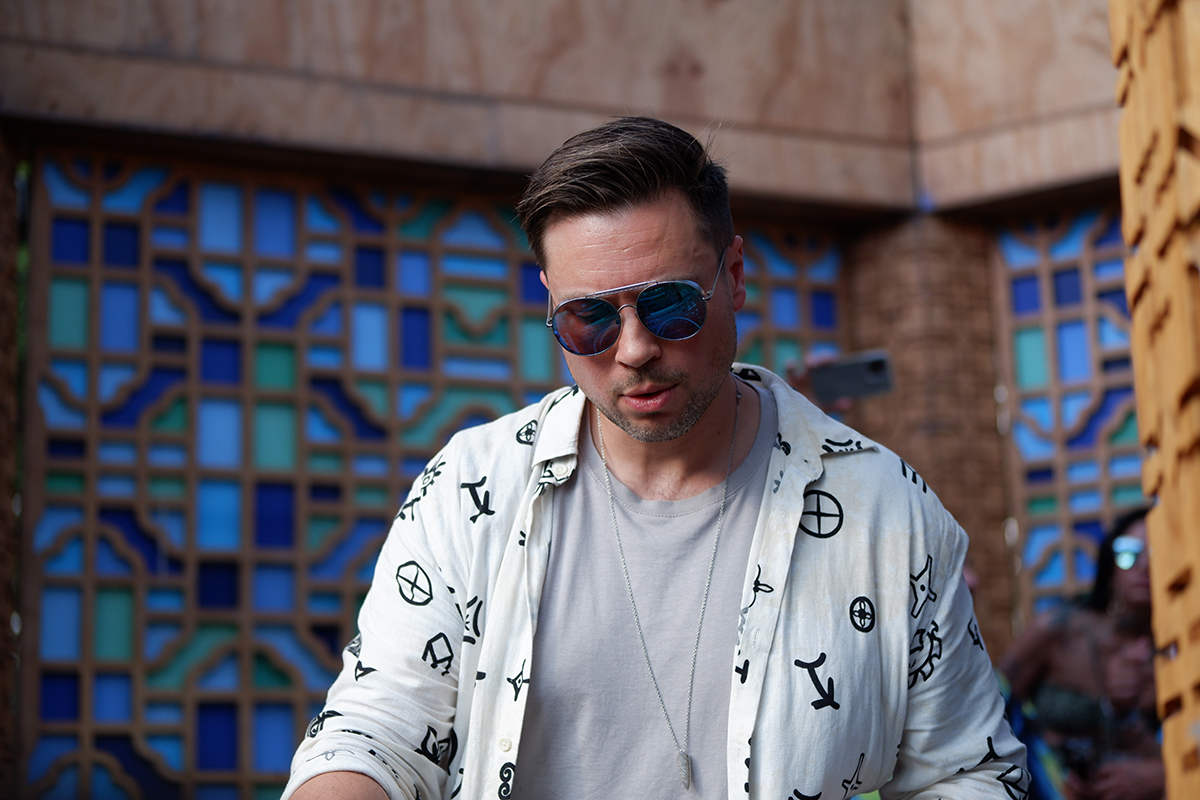 Globally renowned producer Tim Green brought his signature melodic house to the stage for an engaging, upbeat set. Performing tracks from his latest releases, The Night Is Blue EP and  Eastbound Silhouette, as well as some from his wider portfolio Green took this party into the evening. The vibes were easily matching the sunny weather steadily picking up the pace with the setting sun. The no-rush atmosphere of this festival format made it easy to enjoy the day. There was enough time to dance, relax, shop in the bazaar, or even lie down for a reiki session out in the shade.
Veteran producer and music pioneer Lee Burridge naturally closed out the day. His stage to no surprise was the busiest, packed with the cheerful intoxicated crowd dancing to some of the best of melodic house and groovy techno. Burridge's performance is engaging. He dances, plays along with the fans, and exudes positive energy. At this point, Fort York was packed to the brim with hundreds of people moving in near unison. This set – this entire festival – felt like being somewhere else, somewhere near the beach and not next to a major highway in a large metropolitan city.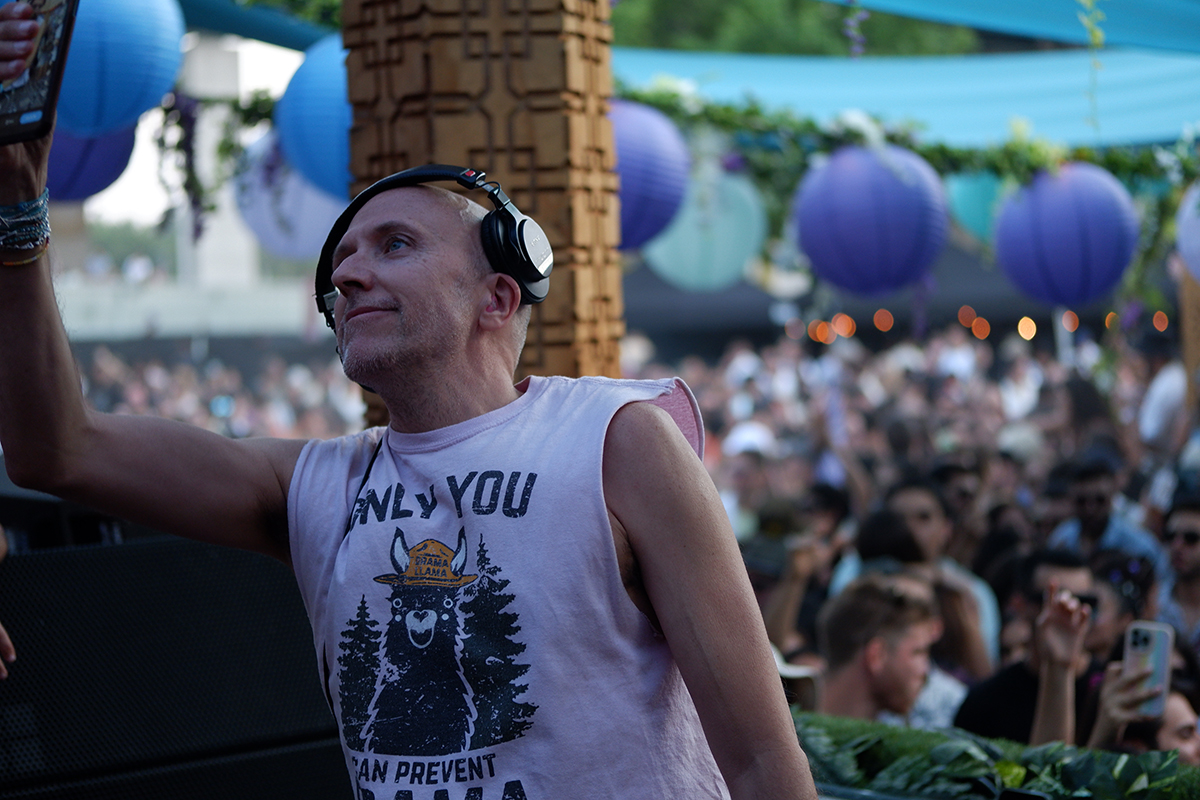 A while back when speaking about ADID to Forbes magazine Burridge shared that he wanted to "build a community of dreamers, a place for friends to gather as well as a place to meet new like-minded, or even differently-minded people, while still having a thread connecting them — that being the music they enjoy". If this one event is an example of this inclusive experience then Lee Burridge has achieved his goal.
Upcoming tour dates:
July 29 – Denver, CO – Sculpture Park
Aug 3 – Ibiza – Cova Santa
Aug 10 – Ibiza – Cova Santa
Aug 17 – Ibiza – Cova Santa
Aug 17 – Mykonos – Scorpios
Sept 7 – Ibiza – Cova Santa
Sept 9-Grimbergen-Voodoo Village
Sept 14 – Ibiza – Cova Santa
Sept 21 – Ibiza – Cova Santa