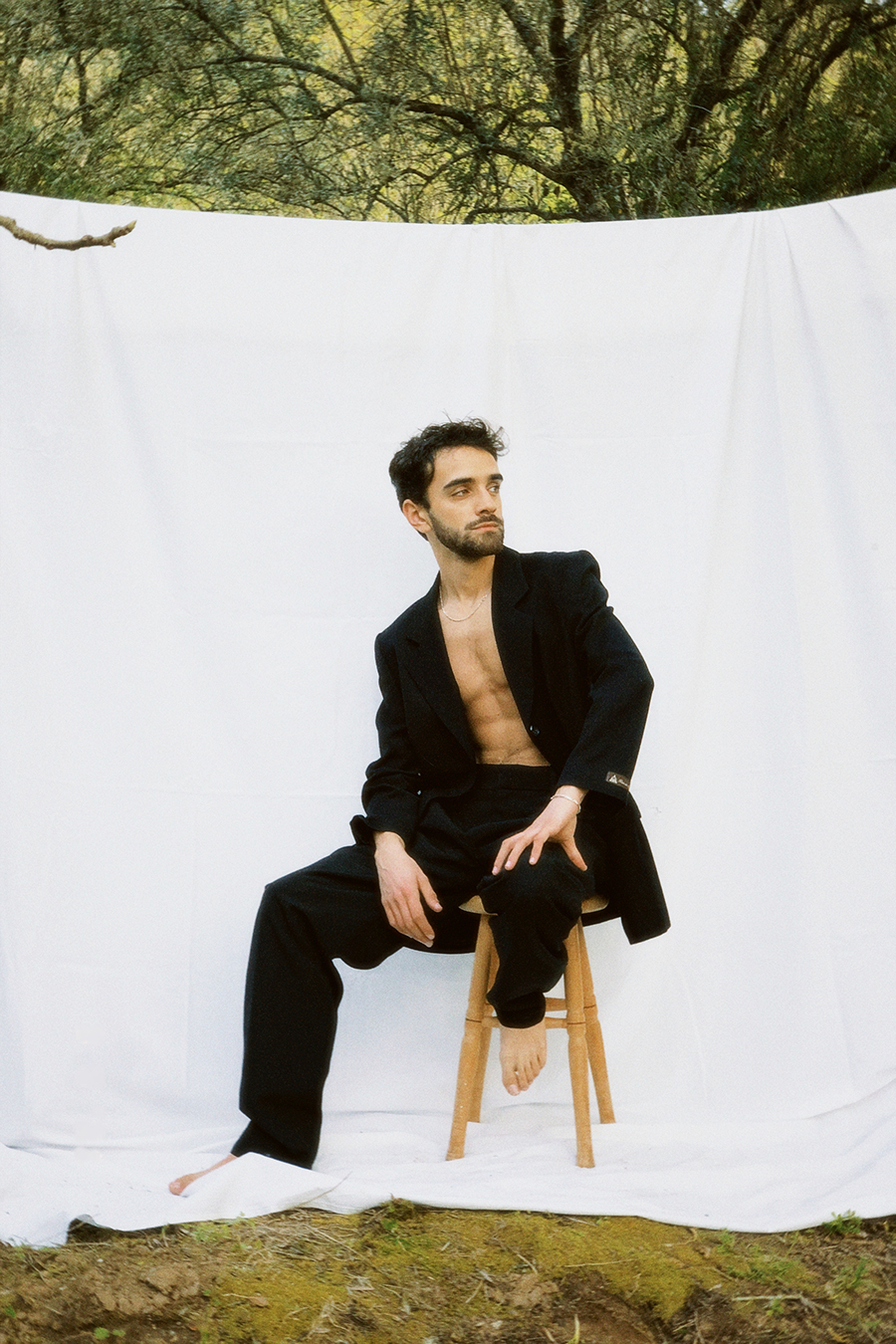 Canada and the US sometimes are not the easiest places for European artists to break through but let's be honest, there is enough room for everyone because we, we really like music. So today we'd like to bring your attention to an independent singer/songwriter from Portugal – Afonso.
Looking back at the humble beginning we learned that Afonso's passion for music began at an early age with a Yamaha keyboard that he got as a gift from his parents:
"I realized I could play music just by ear, from that moment, I was hooked to it, playing for hours every day just for fun. Later I moved to London, to study a Media course, but I didn't feel happy doing it, so midway through I decided to study a Music degree – here was when I met most of the people that create my music with me and what shaped my inspirations and sound nowadays."
Currently based in London, this singer/songwriter is hard at work carving out his own path and focusing on bringing a feeling of warmth to his audience. On April 2nd Afonso released his latest bossa nova, indie-soul single, "Paper". In the true nature of the genre, the track is a simple, guitar-forward song lyrically revolving around a love story. As the song continues it grows and gets progressively fuller through swells, percussion, and airy synths. In the words of the artist, "the song concludes in an upbeat bossa break that symbolizes the stoic sense of the message – if something isn't meant to be, then it isn't and life goes on". Further speaking about the song Afonso shared: 
The song "was written in London about two years ago. I wrote it as if I was making a note to the person I was parting ways with, trying to get my feelings onto paper. This song is about the emotions I felt at the end of a relationship and all the thoughts manifested during that time. At the moment, I was listening to Bossa Nova, MPB, and Brazilian Jazz in heavy rotation, so it really influenced the way I created this song. Artists like Gilberto Gil, Marcos Valle, Caetano Veloso had a real impact on the songwriting process."
It was "recorded in Tottenham Hale with Telmo Seixas, Clem Faurere, Dom Kent, Manny Talvez, and Dario Scotti at a friend's studio and later produced in different spots we managed to get a hold onto. Sonically, we tried to give Bossa a modern twist by creating a floating atmosphere through the instrumentation, combining it with other more contemporary influences. We ended up naming the song's genre – Cosmic Bossa Nova."
"Paper" a part of an album Afonso hopes to release soon: "Since the pandemic, I have been writing lots of music and hope to release those as a body of work in the future!" In the meanwhile, we might see a few singles drop here and there, but the big hope for 2021 is returning to playing live gigs. 
"I would love for people to live freely again and will send my energy towards that."