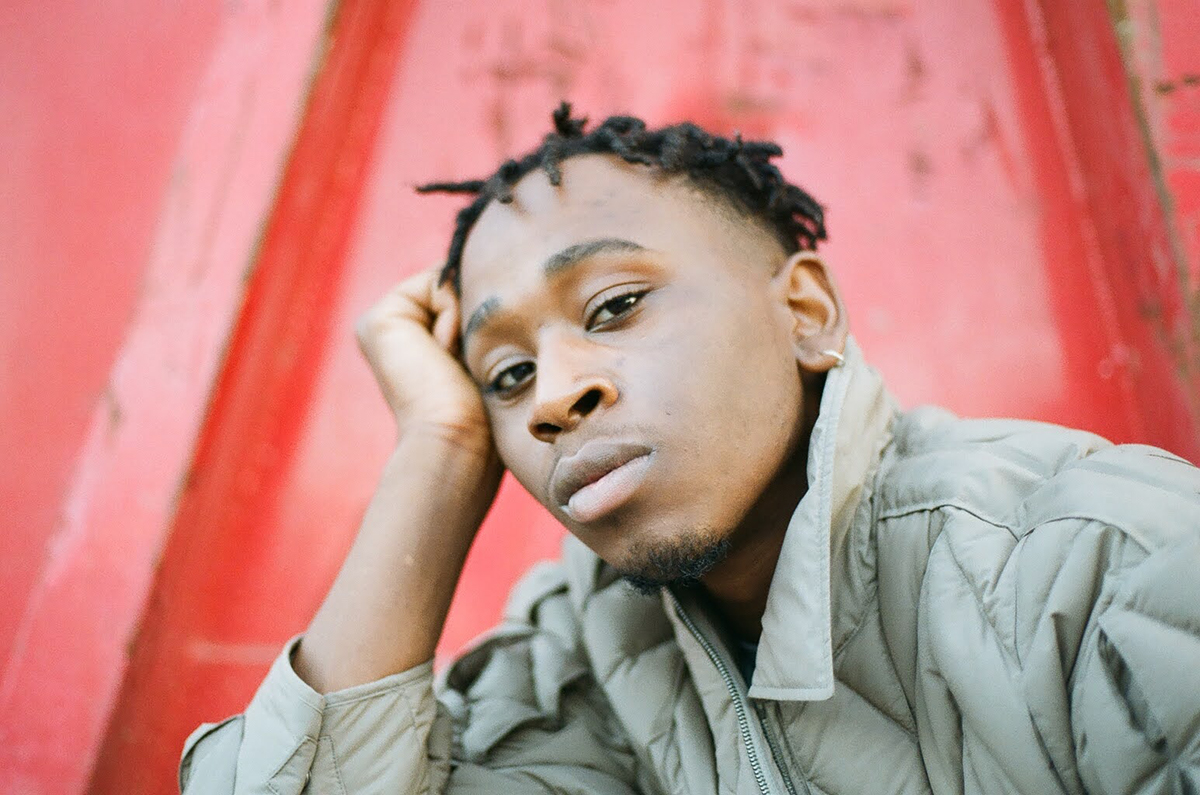 One of the freshest new artists coming out of London right now is Khazali, with one of his latest tracks, "You'll Be The One," having already generated over 50K streams. Leaning on his growing popularity, Khazali is ready to cement himself as an artist you not only should add to multiple playlists but as someone you should know by name.
We got a chance to talk to Khazali about his latest releases and creating through the pandemic. Khazali is also dropping a new song and music video, "Comfort" today, check it out below!
Vidal N. Granados: Hello, Khalzali, how are feeling right now, making waves in music at such a young age?
Khalzali: Right now I'm focusing on feeling grateful for everything I'm achieving – putting together my first body of work after years of procrastination, understanding what my sound is, working with talented writers and producers, and realizing how lucky I am to be doing this. 
VNG: It's been a challenging time for everyone, the music industry really took a hit, what did you do to keep your sanity?
K: The first few months of the pandemic were really tough – I felt really lost, and a lot of things we took for granted fell away, like seeing friends whenever we wanted to. For me, it's interesting to relate it to the music industry because, in terms of my solo project, last year was my first year. So I don't have much to compare it to.
Between the lows points, I kept my sanity by using my extra time to run, cycle, mood board, and think about what I was going to do with all the demos I've written over the years, really tightening my songwriting flow.  Luckily,  it happened to coincide really well with being discovered by my managers and label at the beginning of 2020.
VNG: Very opportune. All right – tell us a bit about your newest track "Comfort"…
K: "Comfort" is the last track of Volume 1 of my first EP, which I've decided to release in two parts. It's the only bit of songwriting I could bring myself to do in the first UK lockdown. It's about that claustrophobic feeling of having no escape, having to face your demons. I used water as a symbol for that dark feeling of being cleansed by the isolation we all felt and how we all had to look at ourselves in the mirror for the first time. 
VNG: Yes, I can relate for sure. What about "You'll be the one" – it's a beautiful song about knowing when you fall for someone and they don't have the same energy – How was the experience morphing a difficult time in your life into something so groovy?
K: Thank you. I've always been someone who sees a silver lining, so when I work with producers I always make it really clear that I love to imagine that even though my subject matter is usually kind of sad, the people who end up listening to my songs can have good times
VNG: That's a really great approach! What current artists are you listening to these days? 
K: Some artists I've got on repeat at the moment are Connie Constance, Olivia Dean, Arlo Parks, Alfie Templeman, and Oscar Scheller.
VNG: Are there any future collaboration in the works you can mention?
K: No, but you'll love the tracks.
VNG: Looking back at your musical upbringing, are you still playing your violin? 
K: I quit violin when I was 13 because it was becoming too structured and I lost my passion. I'll always be grateful for my violin lessons though because playing such a difficult instrument really helped me with basic music theory. 
VNG: Makes sense, what skills did you develop during the lockdown, if any?
K: I couldn't really cook anything other than a cheese toastie before lockdown, and now I'd say I'm a 5 out of 10 cook. 
VNG: Ha, that's awesome! Do you still listen to cassette tapes or collect vinyl? 
K: I've never really been someone who collects vinyl because it just wasn't part of my upbringing. We had lots of cassettes but they were my mum's and made for good background music, even though they weren't ones I'd chosen myself. I'm really into mood boarding and collecting graphic designs and architecture that I find cool. 
VNG: What's next after "Comfort" – any plans for the rest of 2021? 
K: I'll be putting out Volume 2 of Going Home quite soon, which shows another side to me and performing my solo material live for the first time in 5 years!
VNG: Looking forward to hearing it! And your future goals beyond this year…
K: My goal is to keep putting music out, not to be tied down to a particular sound, as long as I keep making indie electronic music, and to grow steadily. 
VNG: Sounds like a solid and healthy plan, thank you for your time!
K: Thank you so much for having me!