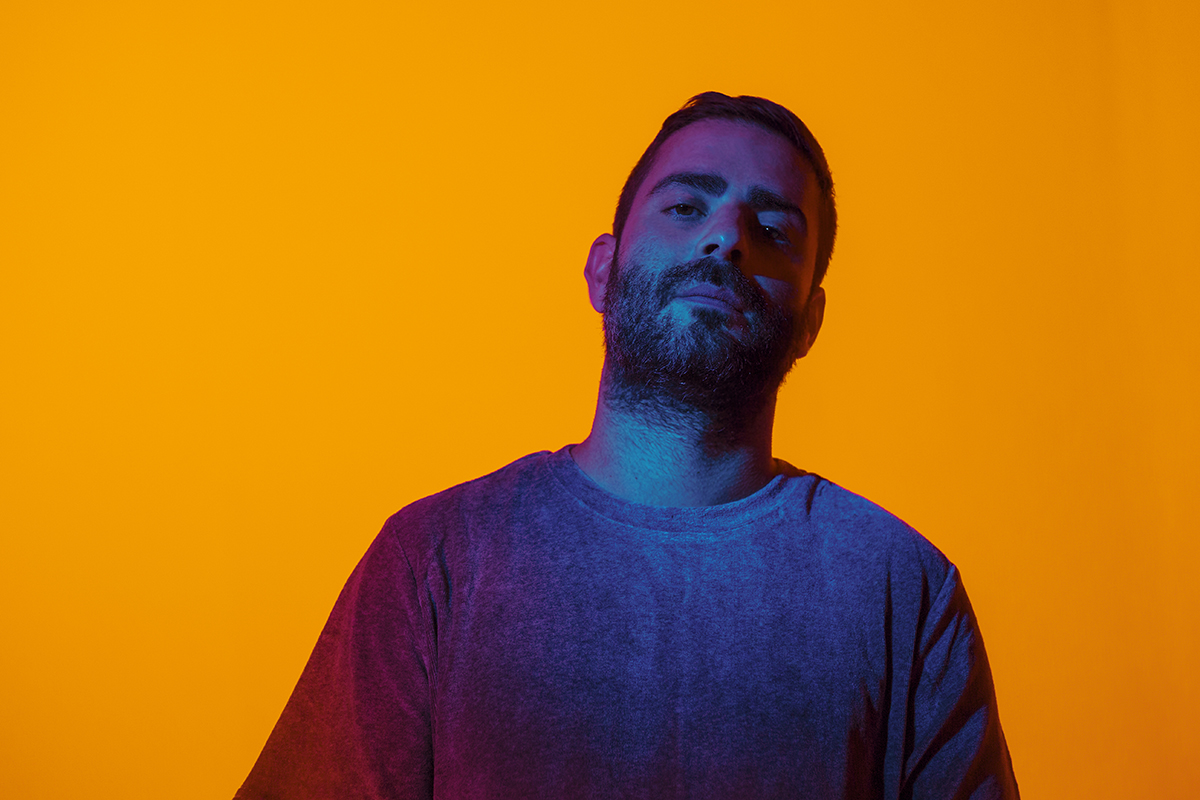 French electro producer NTO (formerly known as N'to, short for Anthony) has begun a new chapter in his life and music career. With the Mediterranean Sea serving as his intimate horizon, NTO is looking to explore the depth of music in a new, more personal way, letting his instincts speak for themselves. Focusing on deep bass and what he calls "lysergic harmonies" NTO is layering melodies to make them shine like the water in that ocean we just spoke of: "There's an inexplicable dimension to life and I need to fill that void with music," he shared in a press release. 
But before we get into the interview let's look back at who NTO is and his latest releases.
NTO was drawn to music from an early age when he started playing guitar. At the age of 18 he became a regular at a couple of legendary clubs in the South of France when German minimal techno was at the top of the music pyramid. These club experiences inspired NTO to take a stab at music production and after a mandatory DJ phase and some impactful collaborations, Anthony began a solo career.
One of his latest releases is a track called "Invisible". The music video focuses on a story of a single protagonist going through life feeling painfully invisible until he meets, you guessed it, a woman. Despite the romantic undertones of this story the song and the music video tackle a range of serious issues and evoke a wide range of emotions. When speaking about the release NTO shared:
"This track is for all those who already felt « Invisible » in the eyes of the world. The whole atmosphere is inspired by the idea of a dropout, introverted teenager who is unconsciously looking for this one person who will make him feel « visible », true to himself, alive."
Earlier this spring NTO released a piano version of "Invisible" – a collaboration with French pianist Sofiane Pamart. "This collaboration came from a desire to go further with Invisible and explore multiple versions," NTO shared with the release announcement. "I wanted the core of this track to be supported by one main instrument. As I truly admire Sofiane Pamart's work, it was obvious I had to ask him to make an alternative version, where he could tell his story of Invisible, at the crossroads of our two universes". The result is an equally powerful rendition of the track.
The latest remix (out today, April 14) is by one of NTO's favorite artists, legendary German producer Paul Kalkbrenner: "Kalkbrenner is one of the artists who inspired me to become a producer when I first started making music 15 years ago," NTO commented, "So remixing a track, which means a lot to me, is a priceless gift! The original track combines an evolutive narrative story and a dancefloor beat. Paul Kalkbrenner adds the characteristic color and production that gave him the title of melodic techno icon".
Kateryna Topol: Hello Anthony and thank you for chatting with us, how is 2021 treating you so far?
NTO: Thank you for the invitation!
To be honest, 2020 was tough, that's for sure, but this 2021 is quite different. I'm still missing the concerts big time but I can smell change is gonna come, there's something in the air…
Really, I already consider myself very lucky for this energy around my album with the participation of Meute on "Zig Zag," the video clip accompanying my last single "Invisible" and the collab with Sofiane Pamart who did me a big honor and so many other surprises I can't talk to you about so far…I've been working so hard on my album and there are so many beautiful things ahead, the release of my album in September…well, I choose to be optimistic
KT: Same here, cheers to optimism. Ok, so your romance with music started at an early age, but at which point did you decide this can and will be your career?
NTO: I really consider Passion is the key. It has to start with passion, I remember when I was 17, completely absorbed for an insane amount of hours in front of my computer, driven by the magic of it … back then, if someone had told me this would become a career, I would have shit my pants ahaha …but you know, you feel deep inside of you the urge to tell your story and music is your only medium of communication so you try harder and harder 'till more and more people show you they understand your language…I'm very lucky to be doing this!
KT: Haha, that's great. You are currently working on a new album, how is that coming along?
NTO: I have reached a very good point in my life. I'm surrounded by the greatest team and I never felt so inspired and free to produce. The timing was right and it was evidence I was ready for an album.
There's beautiful energy around this project…Great artists I admire came along to participate as well as film producers since I've always wanted to link my melodies to images, I'm really happy about this…We have so many ideas, these collaborations are so inspiring for me…
I can't wait to present all the surprises we got in store!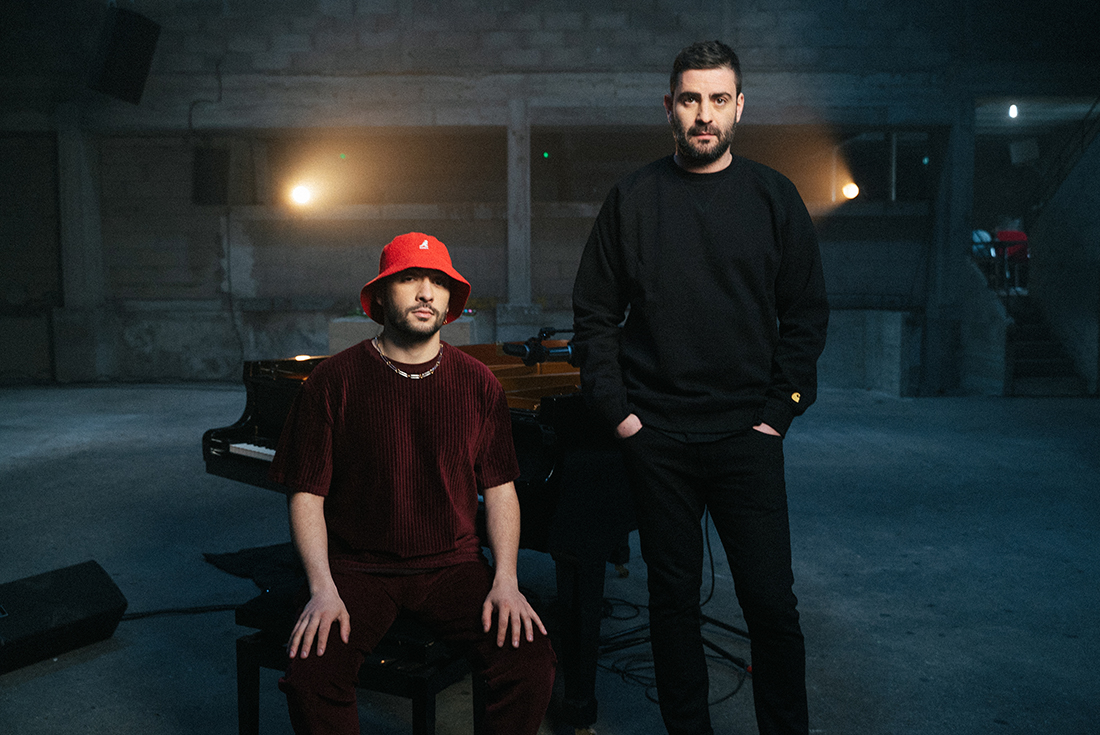 Image: NTO with Sofiane Pamart. Photo by Diego Crutzen
KT: Let's talk about "Invisible" – what a powerful video! What was the inspiration behind it?
NTO: When I first started to draw the contours of the track "Invisible" on my keyboard, I had a very precise idea in mind. It would humbly try to speak for those who feel voiceless, misunderstood, and invisible in the eye of the world…I may have felt this way at a certain time of my life but I know we all do at times. At first, I pictured a little boy who would unconsciously look for someone who truly sees him and considers him…Then, of course, everyone can imagine his own story, I like that idea…
KT: How did the story and collaboration with Jean Charles Charavin, the director for the "Invisible" music video, come about? 
NTO: The track was built on a narrative pattern so it felt very instinctive for the great JC Chauvin to imagine the scenario. We started to work with Incendie Films and very naturally, JC invited me into his world and we started to collaborate very closely together on this in order to develop the original idea. I'm just very impressed and thrilled by the work they all put on this project given that, to me, the video clip completely sublimates the original track.
It was the first time for me on a professional cinema set and I can tell you it was a blast!
KT: Very exciting. And speaking of exciting, you are entering a new chapter of your career, the press release mentioned letting the instincts you cannot control speak aloud – what brought on this adventure, was it a particular moment or growing over time?
NTO: It really felt like the planets were aligned for me [smiles]
I needed to express some deeper feelings hidden inside of me, maybe things I didn't allow myself to explore before and it definitely felt so good… Everything started to roll naturally but I also have to thank my killer team who truly encouraged me to fulfill myself…I feel like I owe them a lot and they gave me the strength to contemplate the album project…life is often about meeting the right people you know…
KT: For sure. You've done some performances with the Cercle – can you talk about that experience?
NTO: I love the crew of Cercle, first because they simply are very nice people and then, because they always make me do crazy things, only they have the secret. I played 3 times for them: under the concord, on top of the Saint Jacques tower in Paris, and recently, in the mountains of Les Dents du Midi, right in the middle of le Lac de Soi, altitude 2500 meters! And every time it's been unique and unforgettable for me, like a timeless moment in addition to a human adventure. The dents du midi session gave birth to a track « Lac de Soi » released on their label.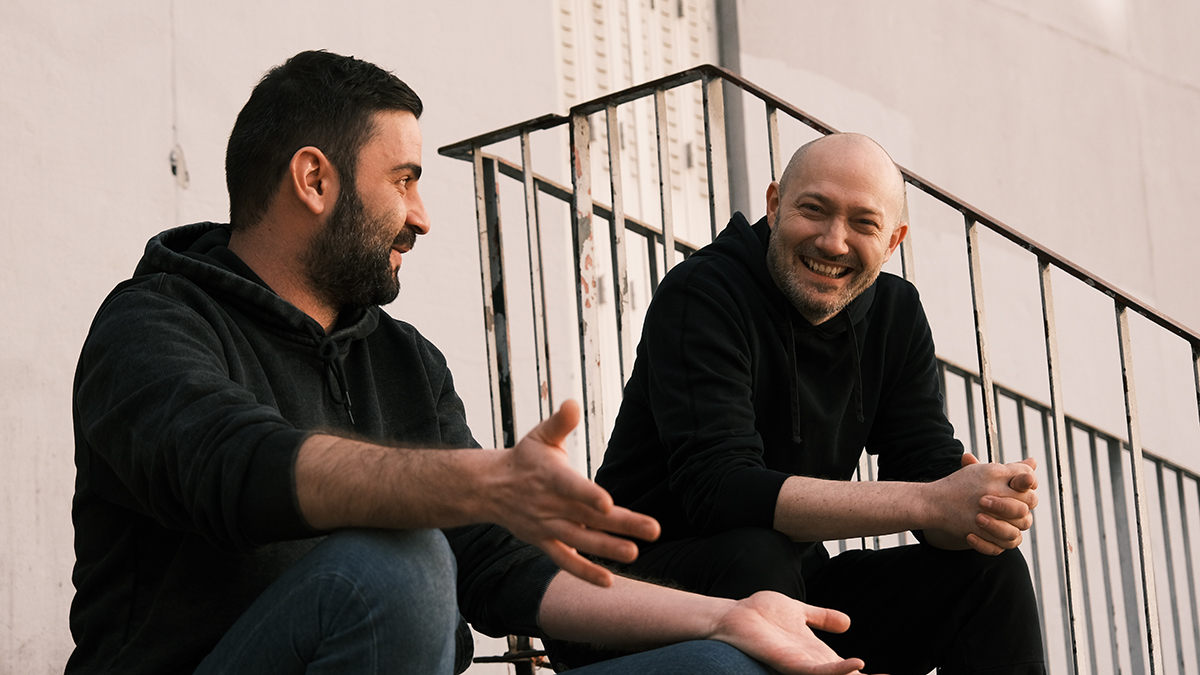 Image: NTO and Paul Kalkbrenner. Photo by Thibaud Robiolle.
KT. Let's talk about what you listen to, in the past you've said Paul Kalkbrenner is the "biggest music crush of all time" but what are you listening to these days – sticking to the legends or exploring new talent?
NTO: It's actually very important for me to do both. I always enjoy an old good classic (all musical genres included ) but at the same time, I'm very attentive and receptive to what the evolution of music offers lately. There is so much creativity in the air these days, it's obviously enriching!
KT: Very true. How do you find the electronic music scene in Europe right now, compared to when you were growing up?
NTO: Electro music has always had its roots in the underground but I feel like it is more and more democratized in the sense that there are so many different electros now, so many new passionate producers…
It's very vast and vibrant. I really think the electro scene is just fine and dandy, including in France.
KT: Haha, I love that – fine and dandy. What are your plans and goals for the rest of the year?
NTO: I have an album to finish, so the rest of the year is going to be pretty exciting for me. I really do hope we're gonna see the end of this all global pandemic situation and that everyone will eventually be able to have a little peace of mind…I miss playing live music so much, feeling the vibrant energy of the crowd…fingers crossed it will soon be possible again, hopefully, this Summer, maybe September…