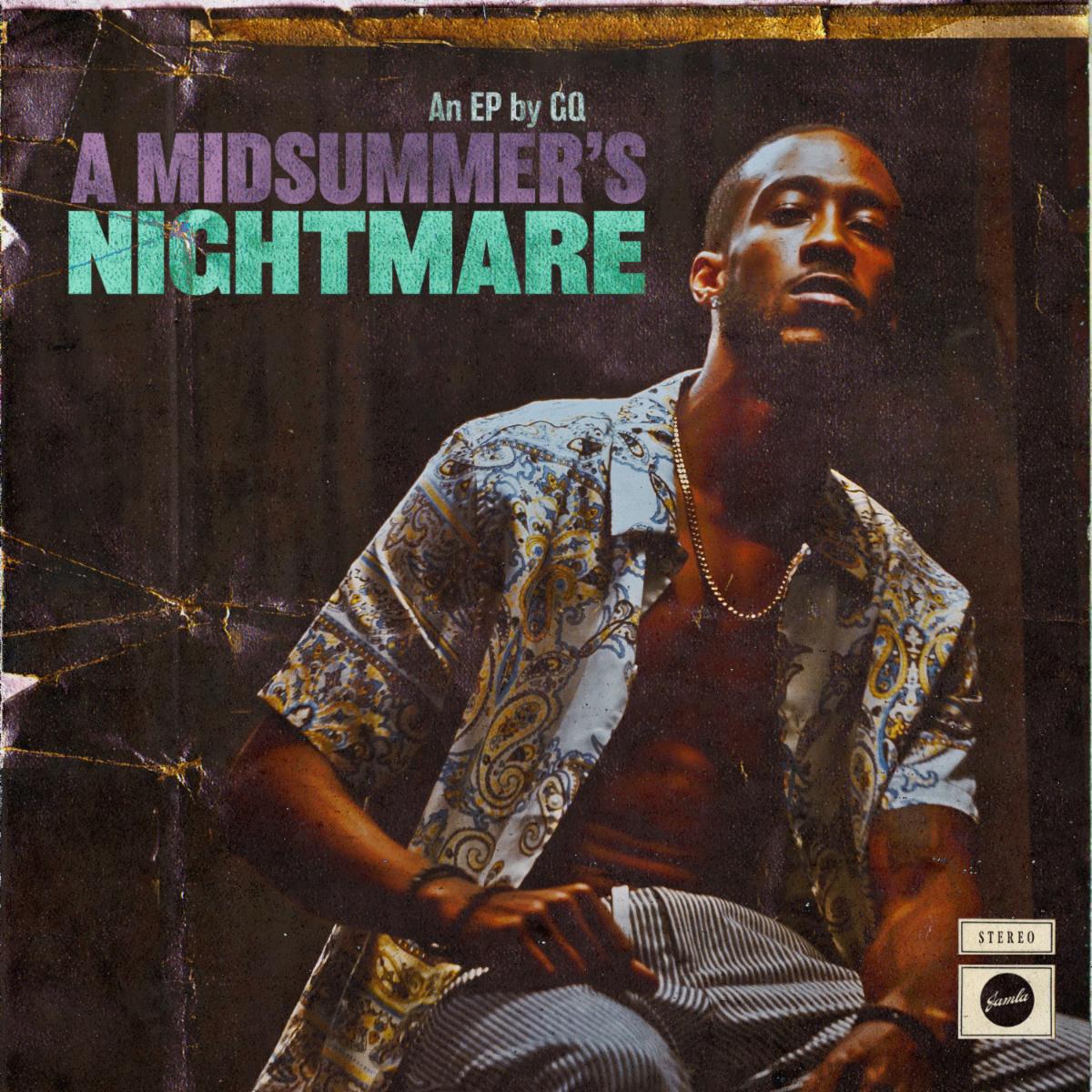 Oakland rapper GQ has collaborated with legendary hip-hop producer 9th Wonder to bring forth his new EP, A Midsummer's Nightmare. When talking about his project GQ said, "A Midsummer's Nightmare, ironically symbolizes the time we're in as a country and world. But also defines the thoughts and moments of myself at this moment in my life. Almost like living a world within a world. Beyond being inspired by the music itself, the inspiration came from life itself and just my current mental space." GQ, as known as Quentin Thomas, is a former UNC Tar Heel who won the National Championship in 2005. After graduating and having a stint with the Los Angeles Lakers camp, injuries sidelined the point guard allowing him to transition into his music career. That's when 9th texted him on the day of his injury and GQ signed to Jamla Records. Since then he's worked with artists such as Nipsey Hussle, Big Pooh, Dave East, King Mez, and more. "It's always fun and an honor to work with 9th. So to do an EP with him was special."
A Midsummer's Nightmare does not mess around. Right from the start 9th Wonder provides a funky, synth-heavy instrumental on the intro track "Simple." 9th Wonder's energetic beat provides the assist for GQ's rugged voice to spout a flurry of verses that roll off his tongue like a finger roll. "What's the move 9th, can they really deal with us? Cups of Absolut the ones that still with us. Let's make it like we didn't have this much to give before. And even though I wanted to, it ain't that simple though."
The duo keeps the vibe flowing with "Ms Out." 9th Wonder arranges a wonderful jazzy piano along howling oh's that give a cosmic wavy mood. GQ harnesses that universal spirit to dedicate it to a special lady out there. Here GQ lays down some pimp bars as he states, "This for that groovy one. Love the lady you've become. Friday if you're working late, we'll just get some food and run. Hopefully I help with sleep, I know you been losing some. Why do fools fall in love? Question you ain't moving from." Listening to the soulful sound expressed by producer and rapper, you can't help but bob your head to it. This is a song you got to listen to or like the chorus says, "you going to f**k around and miss out."
GQ continues to effortlessly spits game on "Might As Well." While the track before he was talking to one girl, here he goes crazy by shooting his shot too all the women he a crush on. Why not? You only got one life might as well go all out. To add another layer of playerism, 9th samples the Mary Jane Girls classic "All Night Long," with an emphasis on a deeper bass in the voice. For a timeless song, it's always enjoyable to hear it still be flipped into a new instrumental and another summer night banger.
GQ concludes his album on a righteous note on "Just For You." He eloquently expresses his pain and frustrations from the obstacles black people still face in the United States. You can feel the raw emotions steaming from his words. "My aura is ringing black but none the less you hate me for it. You steal our credit and culture but ain't thank us for it." GQ channels that anger into a powerful track that by the end you're ready for a revolution. "Let's start to understand our wealth. Try to explain what's going on to kids while trying to understand ourselves." The instrumental is mellow but the context is rough, capturing your attention completely. 9th Wonder allows the beat to ride out for the last 30 seconds so listeners can reflect on GQ's message. Even then you'll want to go back and re-listen to it again.
As I said in the beginning, A Midsummer's Nightmare does not mess around. The first half of the album showcases GQ's more playful side. Having songs that you can just groove with. Yet with tracks like "Big Lutha" and "Just For You," is when he truly shows you his nightmare. GQ has his style down pat with clever lines you can't help but react to and he knows that. Paired with 9th Wonder's fantastic sample-based sound that made him an icon in the Hip-Hop world and I cannot praise this project enough.
A Midsummer's Nightmare is out September 18th on Jamla Records.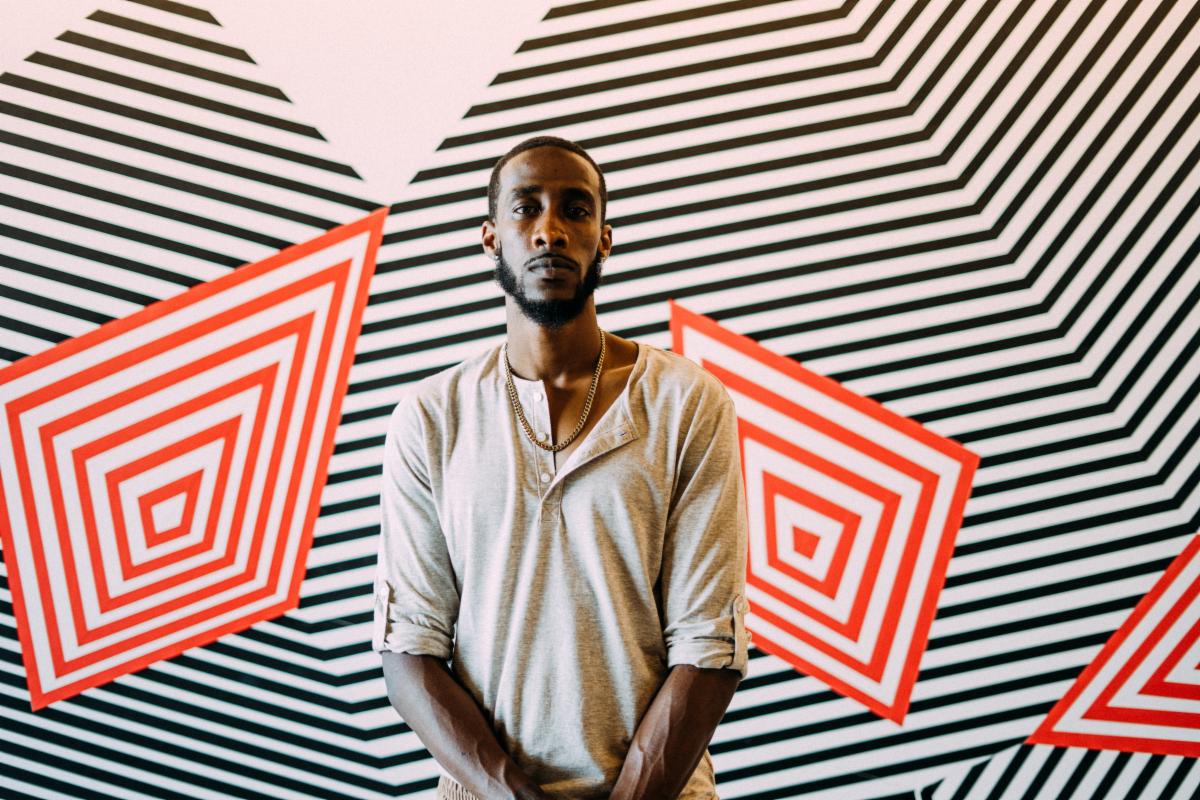 Photo Credit: Chris Charles