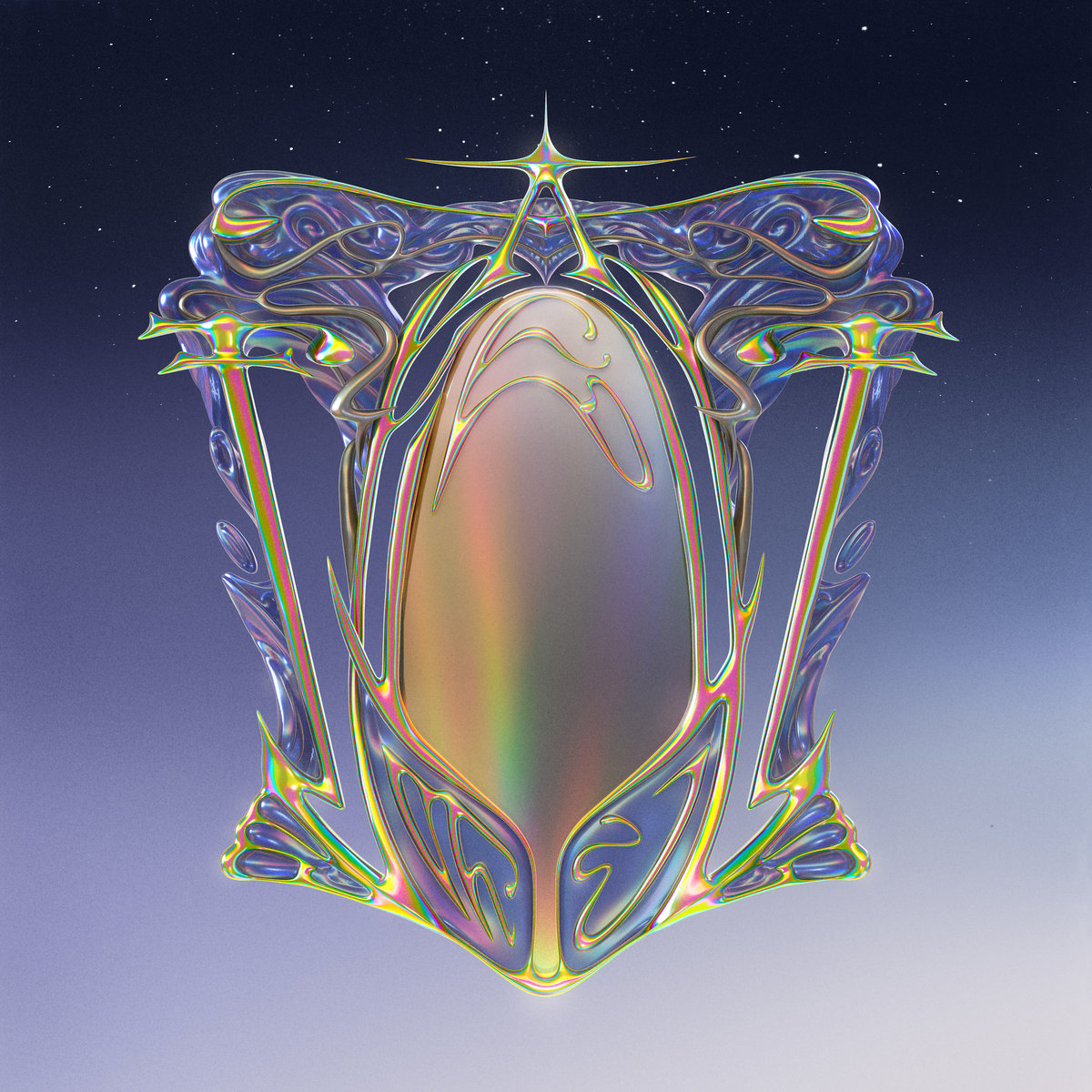 North Carolina-based artist Machinedrum returns with his album A View of U. Since dropping his first independent release back in 1999, Machinedrum has earned the respect of many artists and critics for always making his music conceptual, heartwarming and absolute bangers. He's done an astonishing job of crafty together styles of acoustic and electronic instrumentation to form his own signature sound.
A View of U opens up with "The Relic" featuring Rochelle Jordan. There's a nice contrast between Jordan's soft vocals and the dark gritty beat. She hazily sings "I've been dreaming, don't wake me up", only to be awakened by dirty wub bass sound. It's a great way to begin the album providing all the vibes. The track is followed up by "Star" with Mono/Poly and Tanérelle. This continues the theme of spacey dimension with soft vocals taking you into a state of bliss. There's a wonderful guitar solo at the breakdown that allows you to zone out.
After two back-to-back mellow tracks, Machinedrum wakes listeners up with bombastic horns on the intro to "Kane Train." Like a true G, Freddie Gibbs spits a solid verse in collaboration to produce an absolute banger. "Kane train came out the trap. If I fall off, I could do the same thing. Rap game, face all over these magazines I can't slang things." With fantastic wordplay and head-bumping instrumental to match, you can't help but react with an appreciative "Woooo!" Hearing this single for the first time made me ecstatic for this projects release and is one of the reasons why I looked forward to reviewing A View of U. This song doesn't disappoint and I'd argue it's the best song on the whole album. Feddie Gibbs is a monster and Machinedrum feeds him the perfect beat.
Machinedrum's song with Father, "Spin Blocks", will certainly get the club popping. It harmoniously opens up with a nice wind section before static drums shape the tune to feel more rugged. Once the bass drops, Father's smooth melodic rhymes completely takeover. The chorus is catchy making you want to dance and pop a bottle. "Pipe down, I know some n****s love to spin blocks (Spin block). Inhale, exhale, make the block hot (Block hot)…" When talking about his collaboration with Machinedrum, Father stated, "Working with Machdrum was effortless. There were no limitations of what I could do and he really supported that for the track. I was able to just be myself and it worked out perfect." Machinedrum returned the sentiment by saying, "I sent it over to Father and he smashed it! I'm a huge fan of his so it was really thrilling to get him on this track."
"Believe In U" does a great job showcasing Machinedrum's talent of blending the modern electronic sound with old-school funk. Here Machinedrum pays tribute to a classic, the Jackson Sisters' "I Believe In Miracles." Aggressive sample chops and claps paired with wavy effects make the soulful piece refreshing to share with ravers in 2020. Machinedrum once again demonstrates his appreciation for the history of DJing while infusing his own electronic sound on the legendary break beat like the pro that he is.
Machinedrum ends his album with grace on "Ur2yung." It's a super groovy instrumental that is lighthearted allowing the audience to keep the party going one last time. A bumping horn section filtered in and out with heavenly voices spliced in-between makes for a song filled with passion and fun. Throughout the track Machinedrum epically continues to build up the tension making you never want the journey to end and thus the perfect way to finish A View of U on a high note.
A View of U offers a fantastic experience. Machinedrum does an excellent job showcasing everything he's learned over the years displaying his soul through merging a variety of different genres. He features a slew of artists on this project allowing them to shine while also reminding you he can damn near do it all. Whether you are an EDM fan or hip-hop head, there's something for everyone to enjoy. Check it out now on all major streaming services.