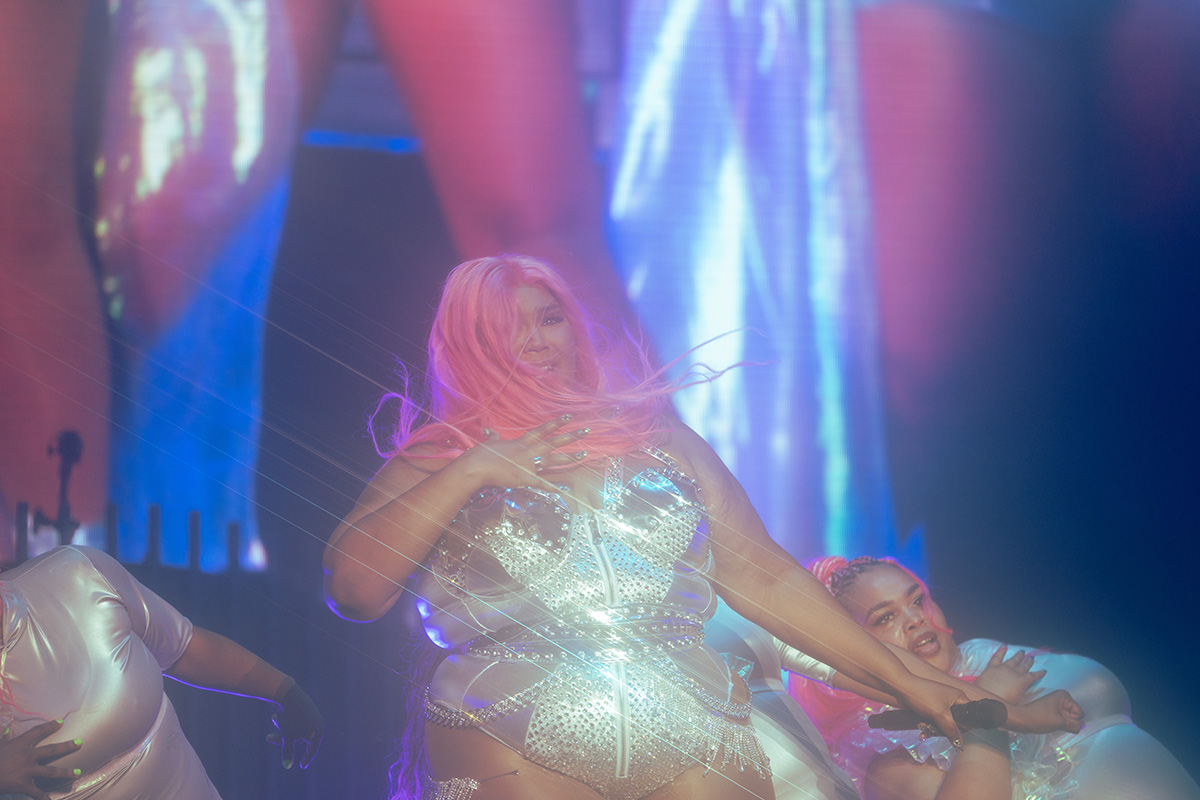 photos by Mateo Wilches
Governors Ball took over Flushing Meadows Corona Park in Queens just in time to kick off the summer festival season in New York. The venue changing to a beautiful park was a much-needed improvement from Citi Field's parking lot. Tempure this year was also near perfect, warm, breezy, and seventy degrees during the day only to cool off to mid-sixties at night. This is quite unusual for the Governors Ball because this festival has had notorious issues in the past both with weather and line-up issues. There was even a scare that the festival would be canceled this year due to the Canadian wildfires causing horrible air quality but thankfully the air cleared.
Friday was arguably the most popular day overall because there was a great range of popular and upcoming artists spread out over the course of the day. Joey Badass delivered an incredible set with high energy to his die-hard fans. Remi Wolf was an absolute joy and her friendly, but funky stage presence made the crowd feel at home. Opening with "Disco Man" and closing with "Photo ID," she had the entire audience dancing from start to finish. On the other stage, Ice Spice killed her short, but fabulous set with one of the largest crowds of the festival. New York absolutely showed up to watch the Queens' native perform on her home turf.
Kim Petras and LIZZO were a perfect end to Friday and were amazing artists to kick off pride month with. Kim opened her set with her new single "Alone" and then proceeded to play the entirety of Slut Pop EP. She was nothing less than incredible and continued fiercely even as her set was interrupted by a downpour of rain. "You guys sure look wet out there" she shouted at one point after "They Wanna Fuck" teasing the crowd with her insinuation. LIZZO took the main stage playing all her hits and giving a killer performance as well as showering the audience with positive affirmations. "Soulmate" and "Good as Hell" had the entire crowd feeling self-love.
Saturday's highlights included an incredible set from Rina Sawayama. She had earpiece troubles during her opener "Hold the Girl" but quickly recovered to deliver an amazing performance with beautiful visuals set as a backdrop. FINNEAS also delivered an amazing set, fairly simple. He and his band had the entire crowd singing along to "I Don't Miss You At All". One other highlight of Saturday was aespa's Governors Ball debut performance. Although missing one of their members, Giselle, the group still delivered an impressive high-energy performance.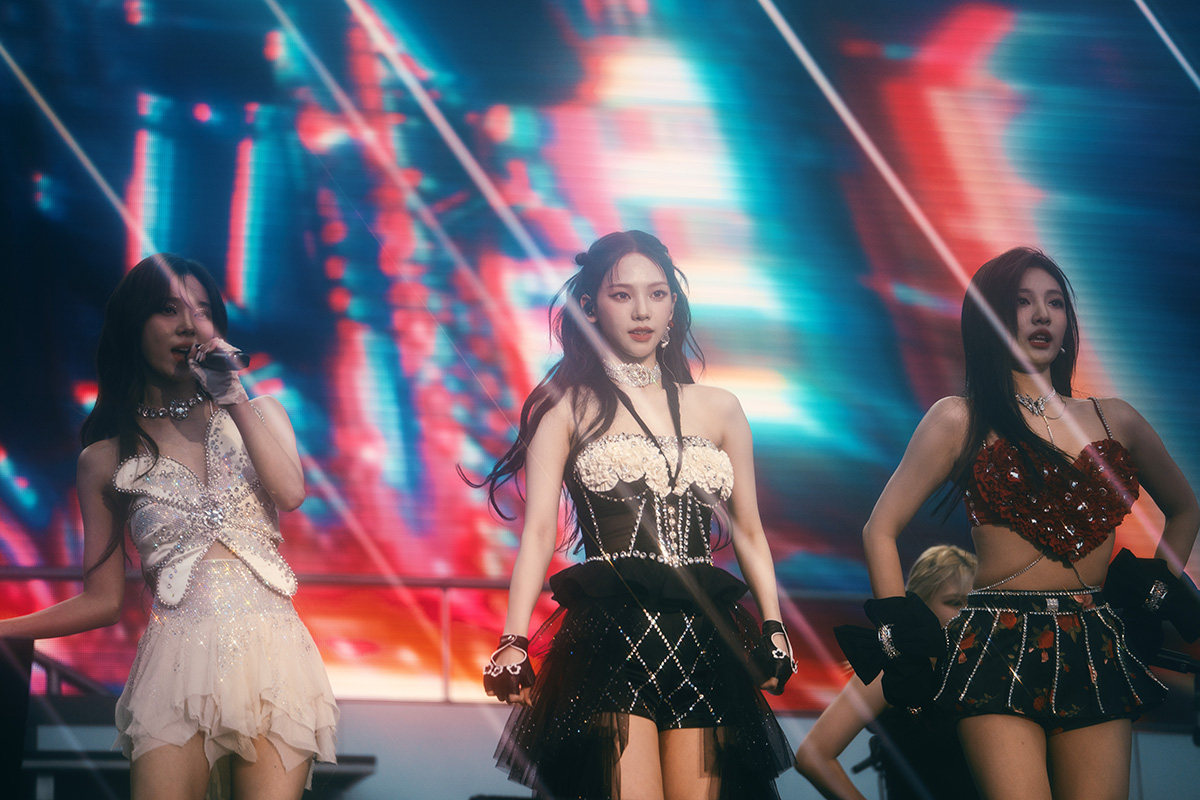 With Kendrick Lamar being the closing act  Sunday was the most packed day at the festival by far. There were people lining up for Kendrick the moment the festival opened. The other artists, however, still drew large crowds for their sets. Pusha T played a really fun set on the Bacardi stage dropping hits like "Diet Coke" and "Runaway". Pink Pantheress charmed the crowd with her cute demeanor and bubbly personality. She was smiling and clearly having a lot of fun during her set, the audience couldn't help but have fun with her. Closing with "Boy's a Liar," she promised the audience she'd be out there dancing with them to Kendrick later that night.
Lil Nas X had quite the performance as well, although I don't think he'd argue it was his personal favorite. Halfway through the opening number "MONTERO (Call Me By Your Name)" his earpiece blew out and he stopped the song exiting the stage to solve the issue. Lil Nas X returned soon enough letting the audience know this just was not his day. In all honestly, however, he still delivered an incredible set for the artist being down bad, but you could sense he wasn't having the greatest time up on stage.
Kendrick took the main stage at 8:45 pm and gave one of the weekend's best performances. No one would argue that he had the biggest crowd of the festival by far. That being said he had a lot of hype to live up to and his fans were itching for him to take the stage all day. Kedrick did not disappoint and delivered an unbelievably fantastic set. Opening with "N95," the crowd absolutely roared when the beat dropped. He played a variety of songs from his collection including tracks like "King Kunta," "Backseat Freestyle," "DNA," and "Humble." One of the biggest highlights of the set was "family ties" where he surprised the audience and brought up Baby Keem. The chemistry between the two of them was remarkable to watch and listen to. It was an unforgettable night and a spectacular end to the Governors Ball.