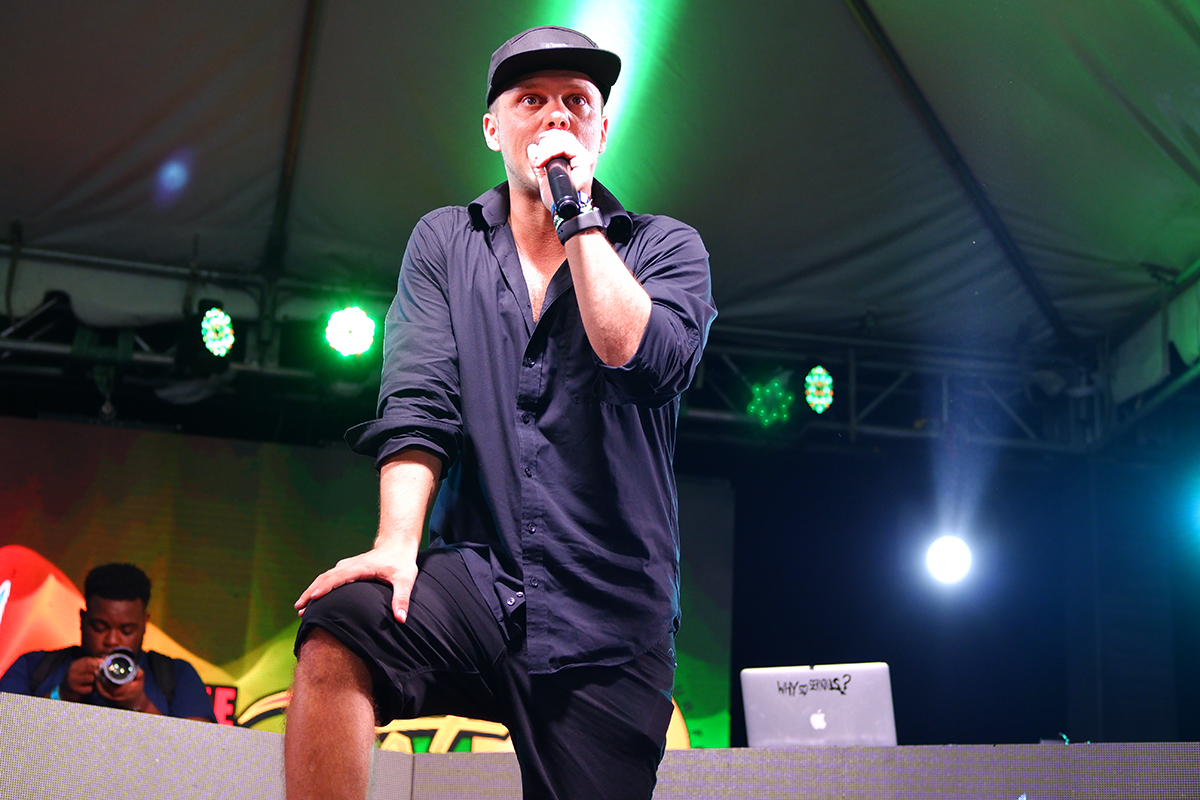 Thursday night at Reggae Sumfest was the official Global Sound Clash night. People gathered in the Pier One parking lot, gently packed in front of the stage, ready to blow their horns, and shamelessly share their opinions. The night's battle representatives were: Warrior Sound from Germany, Yard Beat from Japan, Ricky Tropper and Pink Panther! from Jamaica, and King Turbo from Canada.
Earlier this month we chatted with King Turbo about the workings of the Soundsystem and covered a bit of basic Sound Clash history. This was my first event of its kind, I was prepared to hear some smack talking, some joking around, a whole lot of yelling and even mentally prepared to potentially go a little deaf for the morning after. My expectations were met and exceeded.
Within the first round it became clear that the top contenders were the "young kids" – Warrior Sound and Yard Beat. King Turbo and Pink Panther! were in close ties while Ricky Trooper began to take smack talk from the audience as soon as the first beat dropped. All participants had original tracks made for them by reggae artists across the decade. Some got Koffee, some got fake Koffee – Warrior Sound kept close notes on all cheap tricks and cheap track samples. To quote the referee: "People. The war [was] on".  Smack talk, jokes, cultural innuendos like oriental music and hilariously stereotypical jokes, were passed across the court with sharp skill like ping pong balls.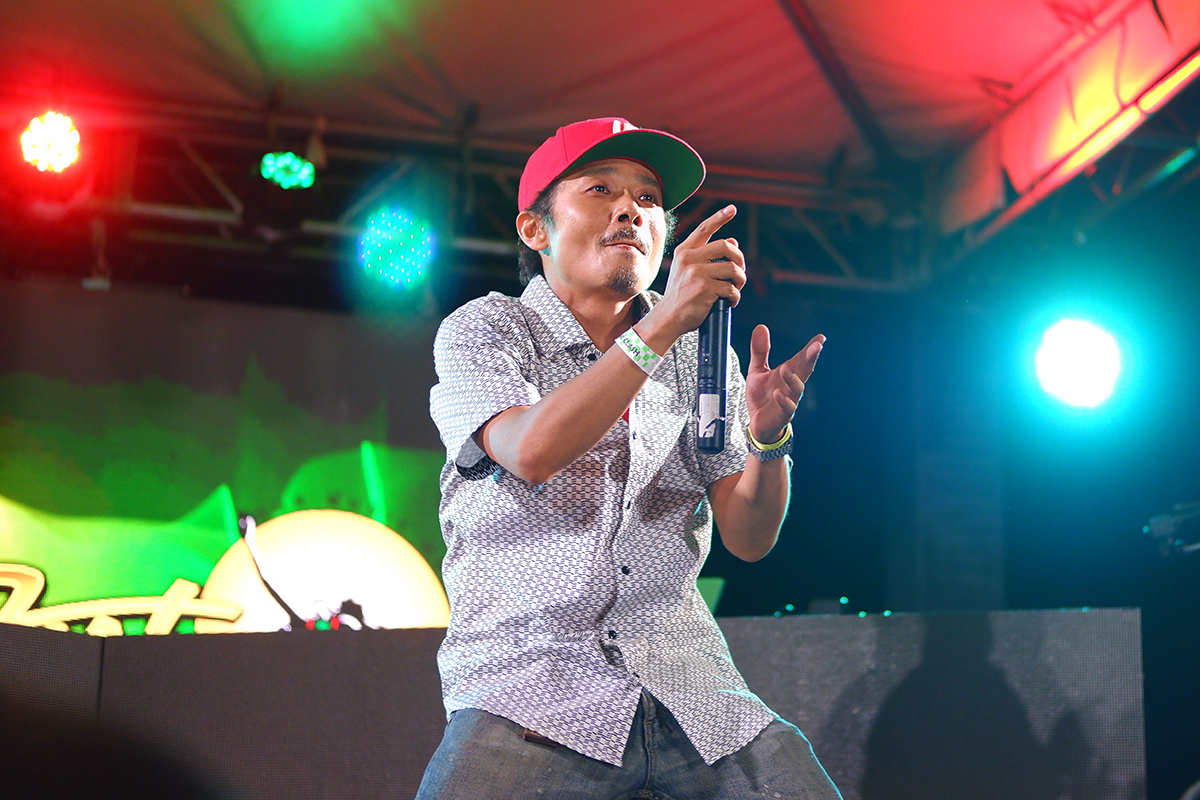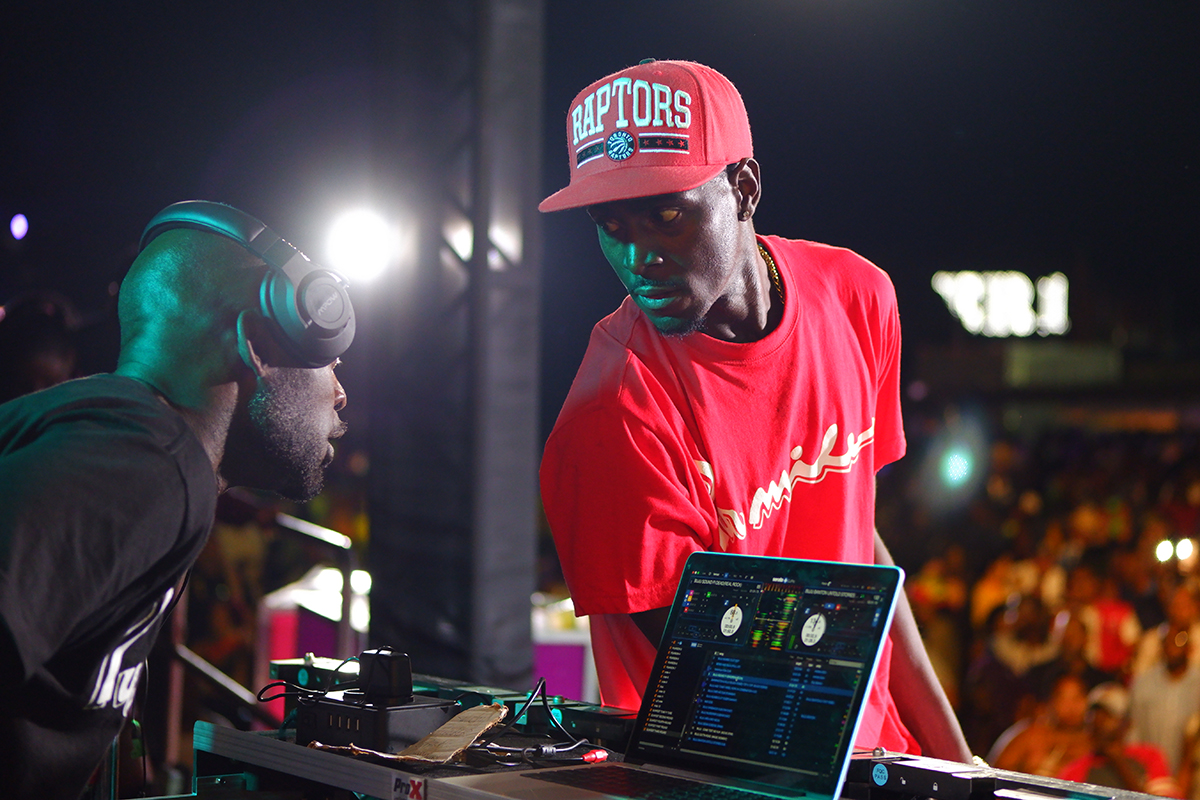 While most competitors were having fun punching holes in one another Ricky Trooper was visibly shaken by what King Turbo's Slingshot called "psychological warfare" and it showed as soon as he came back on stage for the second sound system. As a result, first elimination round Yard Beat cleaned it out with fresh new beats while Ricky Trooper took the first leave by a very popular vote. "Trooper pack up your things. Trooper gone," the referee closed out the first round. The war is ON.
As the night went on Warrior Sound kept on telling inside stories and calling competitors out on various musical missuses, Yard Beat maintained his position as the entertainer and Pink Panther! continued to build support for his dedication to the classics. Unfortunately, after a strong start King Turbo, faced with some technical difficulties, had to take the next leave. In the next elimination round the referee made the judgment call to eliminate Yard Beat. A largely controversial vote that the audience protested but supposedly, from the stage view an accurate one. In the final round Pink Panther!, aka The General, faced off with Warrior Sound.
At the end of the day Warrior's storytelling, clean lyricism and on point, up-to-date beats won the battle. For this year Global Clash trophy is making its way over to Germany.