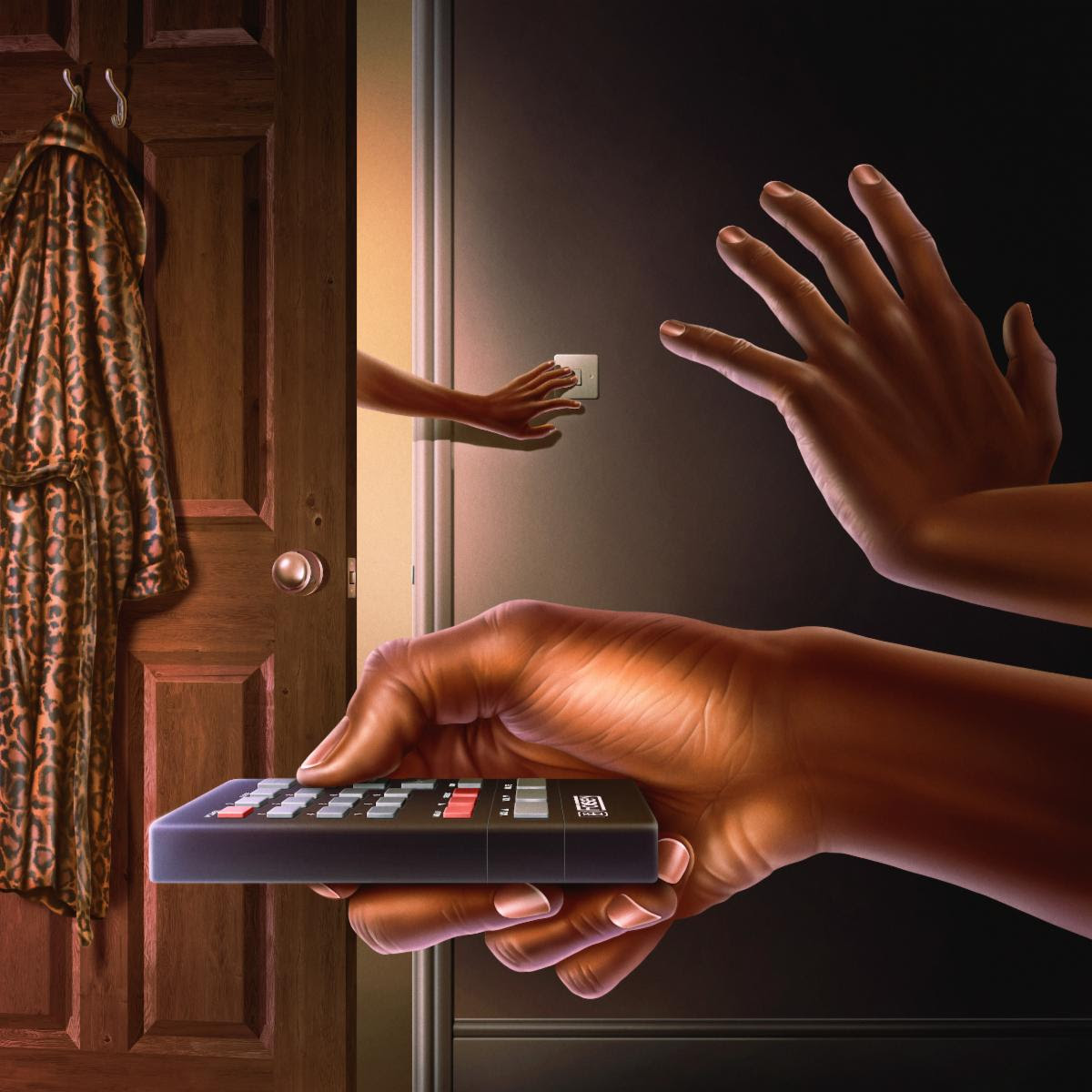 Richmond, VA rapper Fly Anakin is back on the scene with the second half of his Skinemaxx project. Skinemaxx (Side B), out July 28th on Lex Records, follows up last April's Skinemaxx (Side A), a tape that saw Fly Anakin continue to expand on his brand of singular, meticulous, and richly thematic rhyming. Side B picks up where Side A left off while seeing Fly Anakin expand his already impressive sonic landscape.
Opener "Taxicab Confessions" has an instrumental reminiscent of Ginuwine's "Pony, with a mid-tempo beat that bounces along while Fly Anakin floats effortlessly over the top, giving the track a loose, party starter vibe. Rhymes come at a dizzying pace, foreshadowing much of the record; Fly Anakin is overflowing with witty observations, self-confident swagger, and a masterful grasp of things like cadence and breath control. You can immediately tell that he's a technician of his craft, even if this is the first of his work that you've encountered.
He infuses the entire album with his infectious energy,  but it's not all surface-level braggadocio, in fact far from it; Fly Anakin isn't afraid to get personal. He wears his passion and ambition on his sleeve, which only serves to further pull the listener into his story. "Blain Pitch", a standout from the record, shows a rich melodic side; the bass blasts while Fly Anakin smoothly rides the beat with crisp confidence. It's got a breezy, reflective feel; a track that could get the party started but would lose none of its luster in a more personal environment (like blasting it while ripping down the freeway).
"Animal Planet", "Intrepid", "Like Anita," and "Blockstory" are where Fly Anakin slows things down and displays his chops as a pure rhymer. "Intrepid," produced by longtime collaborator Foisey, is another standout track, as the pair's intimate knowledge of each other's musical habits coalesces to create a slick yet gritty 90's New York vibe. Skinemaxx (Side B) is chock-full of intricately crafted, incisive raps and cutting observational couplets by Fly Anakin. He brings an air of confidence and knowledge of the hard work he's put in to make the name for himself that he so far has.
Bristling at the obstacles before him, he carries the record, with welcome contributions from ANKHLEJOHN, Demae, and BbyMutha, who all bring something to the table while complimenting the vibe nicely during their respective cameos. Demae's cameo on "Things Change" is a particularly poignant moment on the record. The track has a soul music feel, with gorgeous background sample vocals drifting around in and out of the mix to give the listener a feeling of being in a smokey room, watching things happen around you in slow motion. "Crashout" is the closest thing to pure trap on the record. It's a menacing, aggressive cut that could see some mosh pits being queued up when it gets played live.
There's something on the record for everyone, and many of the songs can serve multi-layered functions, good for blasting in the car, cranked up through headphones, or on the Bluetooth trying to get the party going. Fly Anakin is an expert on bringing the listener along on the internal journey that he's embarked upon, and you can hear the desire and passion in his voice on every track. Skinemaxx (Side B) is a great release for Fly Anakin, one that will surely see him continue to expand his devoted audience. Another solid step for an artist who's been building things from the ground up in his community of Richmond, VA for almost a decade.