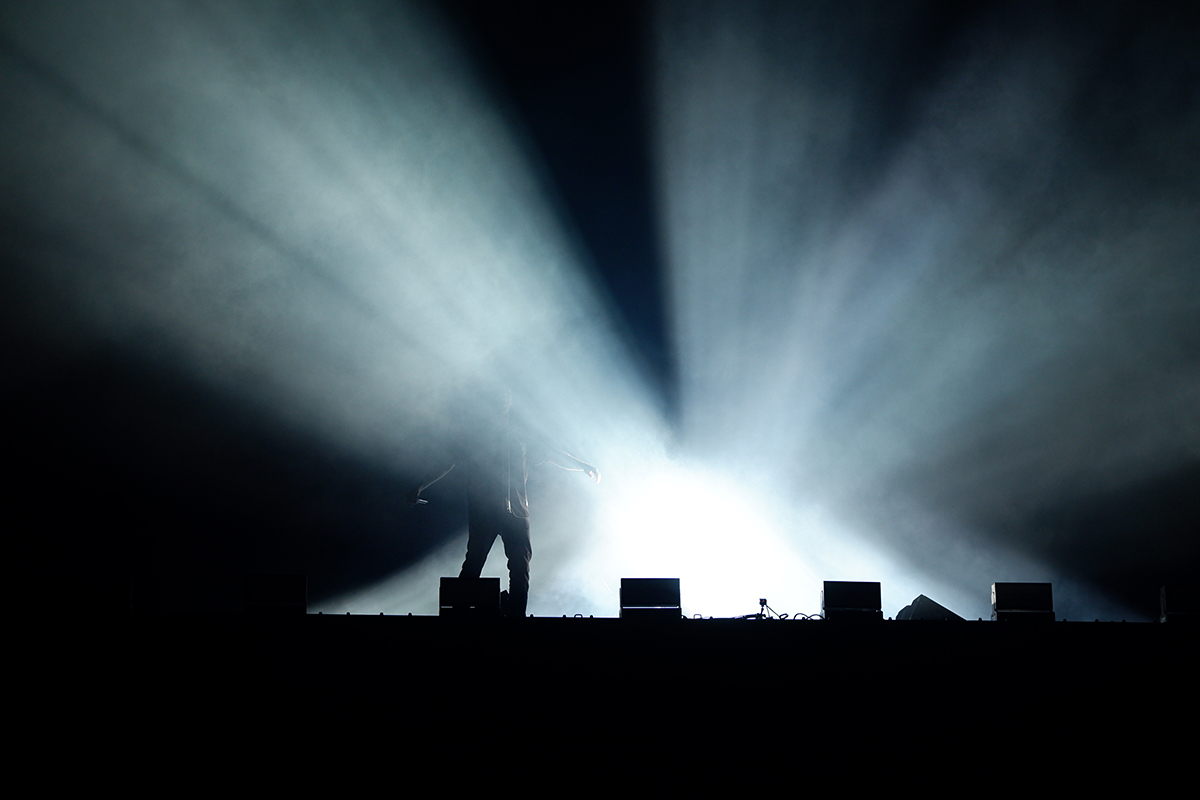 Over the years FEQ has become the main reason for artists from across North America (and occasionally beyond) to visit Québec City. The event takes over a major street and spreads across multiple stages. The pinnacle of all stadium-size festival stage at Plains of Abraham (Bell stage), a historic Battlefields Park.
It takes a bit over a month to transform the city center into the impressive festival grounds that it becomes for ten straight days. 2023 is an important highlight year marking the festival's 55th anniversary. People flock from across the province for their chosen combination of days in order to see their favourite artists. The city is jam-packed with visitors strolling the streets in excitement.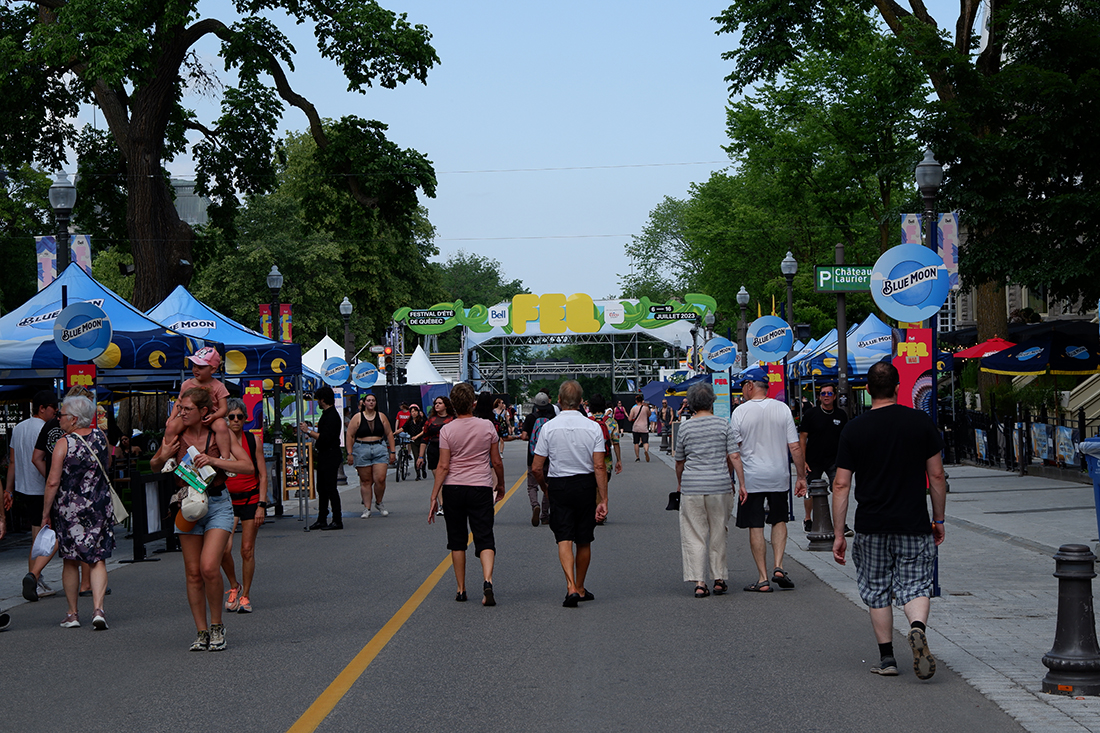 Some terrible weather has taken control a few times and the outdoor events had to be canceled for safety reasons but this year, for the first time in a long time, Plains of Abraham was at complete capacity on the closing Friday weekend. This crowd was there from the opening hours but what brought this wide demographic range together, however, is the one and only Pitbull. Having watched this set through to the end I can say with certainty that Pitbull has found his audience in Québec.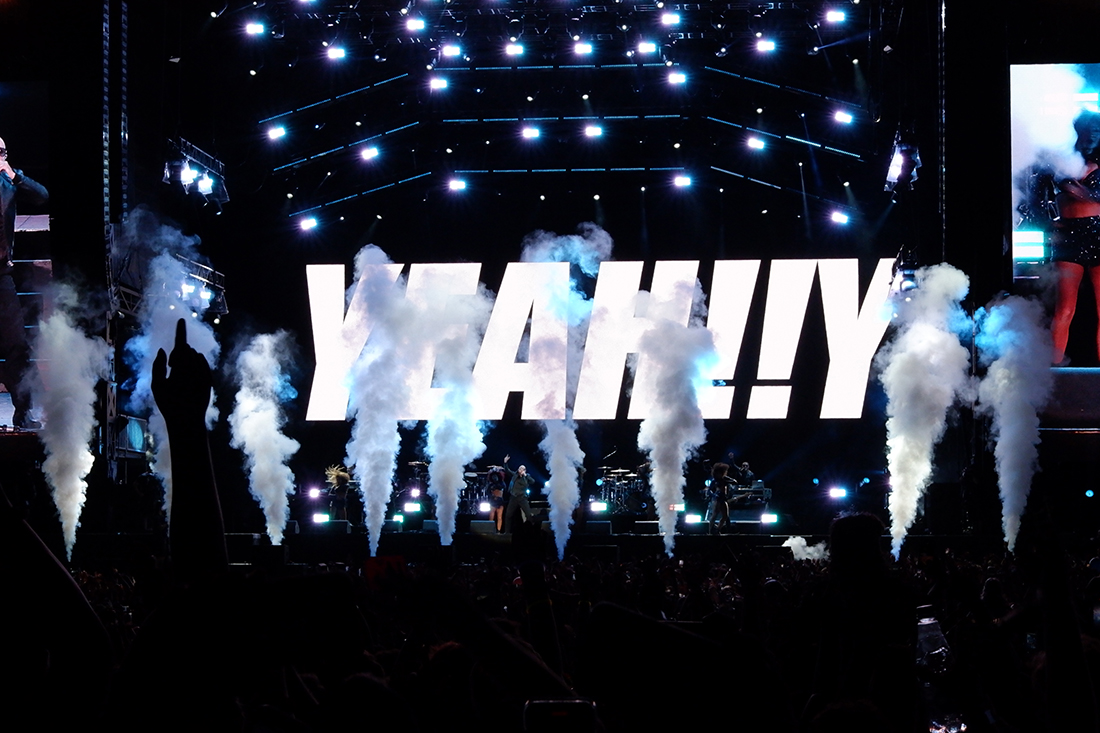 Our team, however, traveled to FEQ to see a selection of primarily electronic artists. Wednesday the 13th was known as the EDM day and EDM we got. Australian twin sister DJ duo Nervo set the mood for the day with their afternoon performance. Having played some of the best clubs in Ibiza, Miami, New York, and London Miriam and Olivia Nervo know how to get that party going. Chopping away at their long list of club's hottest remixes Nervo brought us vibes on vibes with tracks like Oliver Tree's "Miss You," their own take on  4 Non Blondes "What's Up," and of course "Squid Game & Do It To It".
Being the largest stage Bell stage had all the perks and party tricks: fire, smoke, confetti, and even fireworks. Each performer was given an opportunity to choreograph their pyro works but the festival team was always there to pump things up. A set of four screens on each side allowed everyone in this massive park to get a closeup of the touring stars, see them sing, sweat, and dance.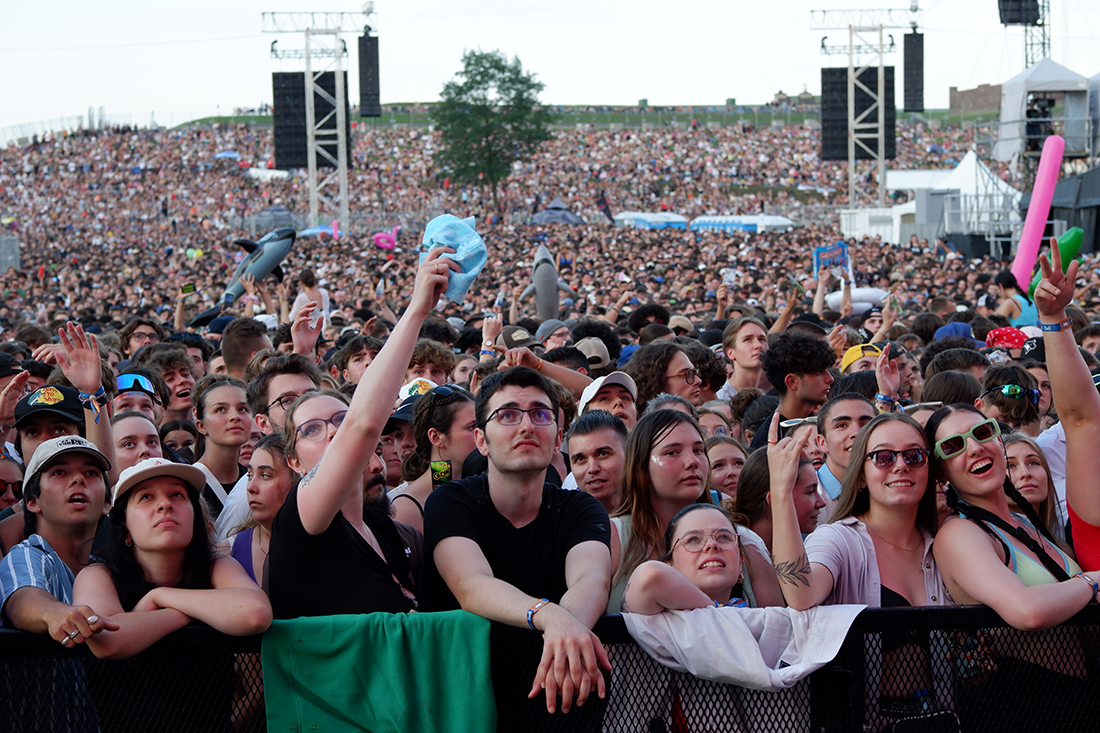 As the EDM night went on we got to see Gryffin and Illenium both of whom turned things up a notch or four. Since his hit debut single "Heading Home" (featuring vocals by Josef Salvat) Gryffin (aka Daniel Griffith) has been releasing banger after banger battling for prime spots on music charts with the world's best. His FEQ set got pretty heavy setting the perfect stage for GRAMMY® Award nominated Illenium (real name Nicholas Daniel Miller). Illenium's wild mix of electronic, mellow alternative, dubstep, indie, and pop-tinged bass music was a great fit to close out this day. Fireworks and all.
DJ Bembona (Xiomara Marie Henry), who played the late-night set at the FEQ Extras (basically a club night) was a breath of fresh air with her mix of Afro-Latin-electronic. Born into a musical household with Puerto Rican and Panamanian roots Bembona brought the roof down on this tired yet excited crowd. Set in a large club in the center of the stage Bembona played an engaging and occasionally dramatic set (think piano keys) causing waves of singalongs through the room.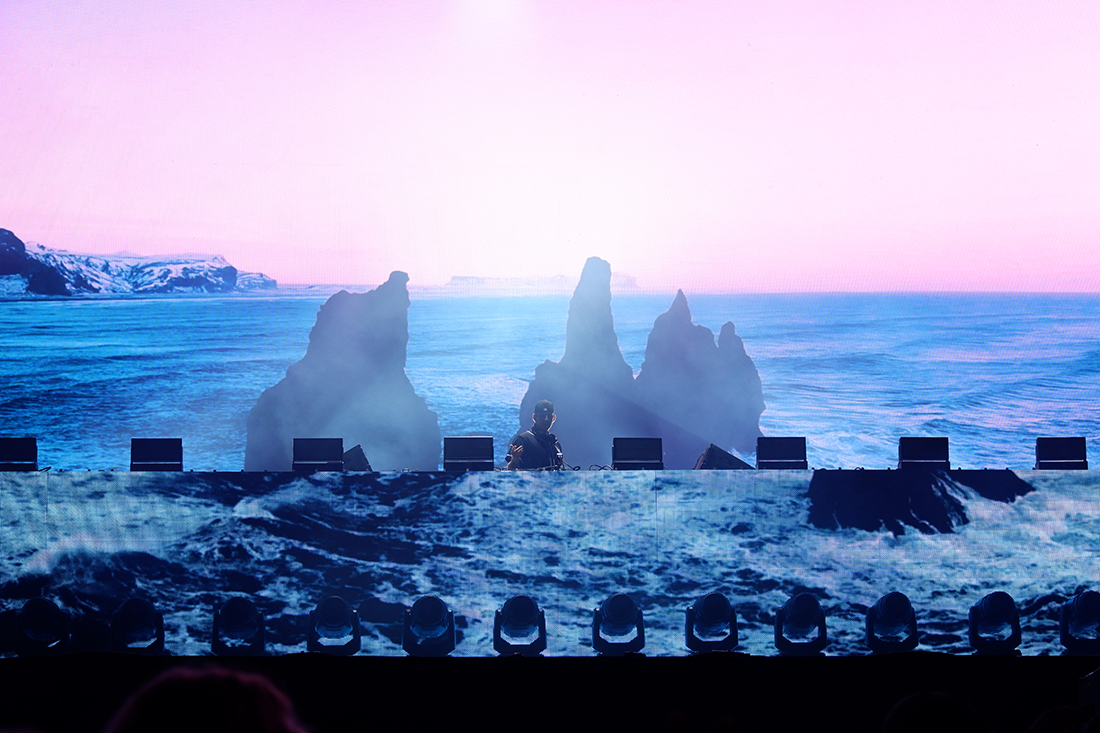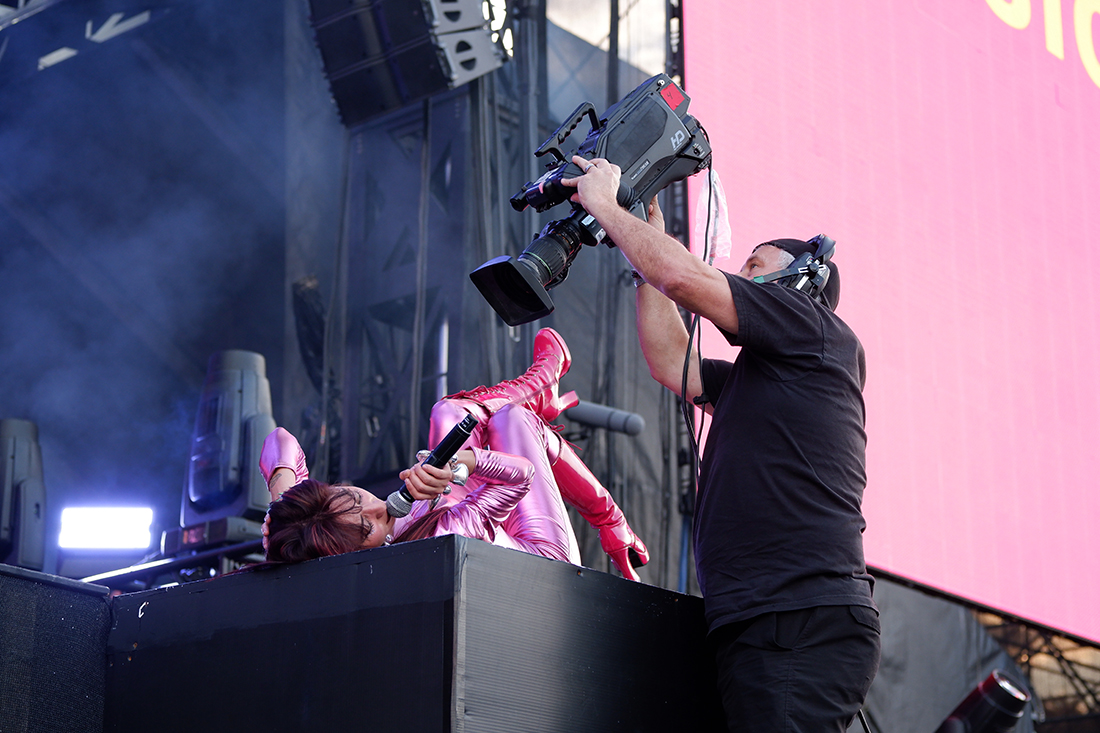 The Latin theme continued with Isabella Lovestory late Friday afternoon. Lovestory is a Honduran pop and reggaeton singer based in Montréal so her fanbase at the festival was thick through the park singing along and shouting in excitement. Isabella has a fun and playful vibe embracing, no, showcasing her femininity for the camera and the crowd.
Jamaica's Koffee also took the stage on Friday evening. Joined by a full band and two backup dancers Koffee took Québec on a quick little journey to her home and through her life, cinematic visuals playing out in the background. It seemed like Koffee was having issues with her earpiece or her mic, her vocals cutting out occasionally, but she pushed through the set with her usual enthusiasm. Koffee managed to get through an impressive number of tracks, each song, however, was a little short.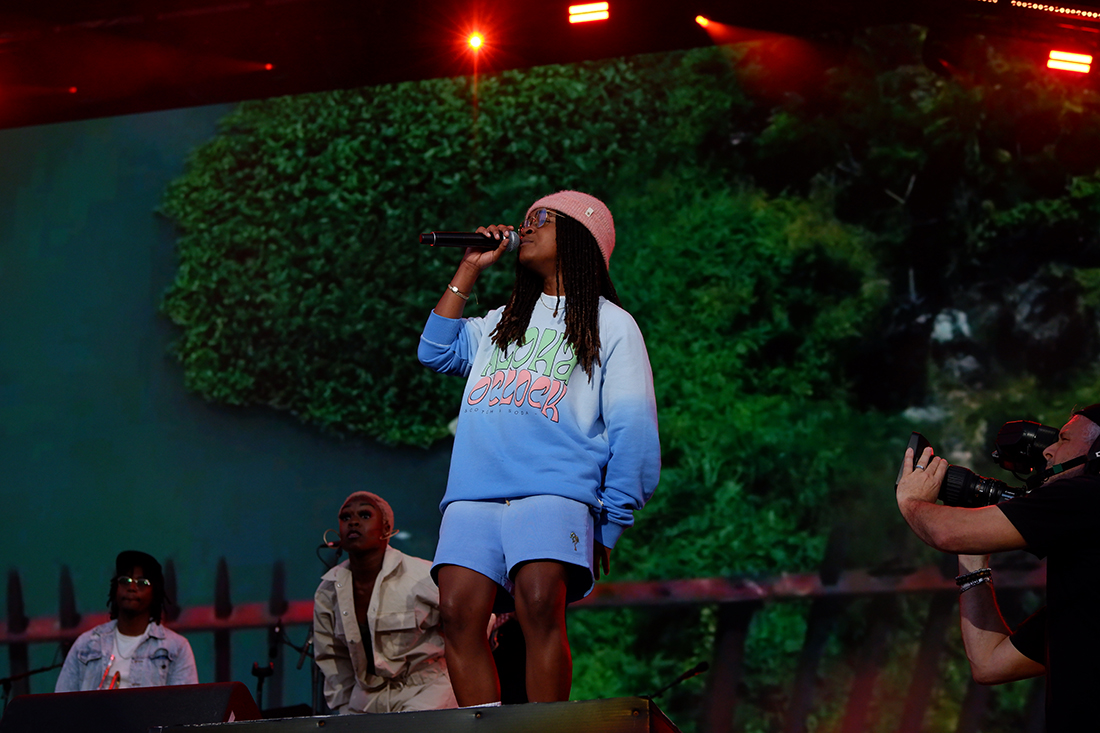 Brittney Denise Parks, better known by her stage name Sudan Archives, might have been the biggest surprise for the Québécois. Sudan played an evening set at the Hydro-Québec Stage (by Parliament Hill) to a generous crowd of curious passersby and a pit of dedicated fans. Sudan was dressed like a warrior princess with her violin bows tucked into a leather case strapped to her back. On occasion, as she took her bow out the sounds would cut like a samurai's sword. Sudan's shows are always engaging and this was no exception. She chatted up the concertgoers, played games with them, shared her most intimate thoughts through her songs, and a few times straight-up shouted into the void of the universe. Here for it, please continue.
With that, and a Lana Del Rey performance the night after (which we were sad to miss) FEQ's 55th edition came to an end. Soon enough they will begin planning for 2024 and we cannot wait to see what the FEQ team comes up with.