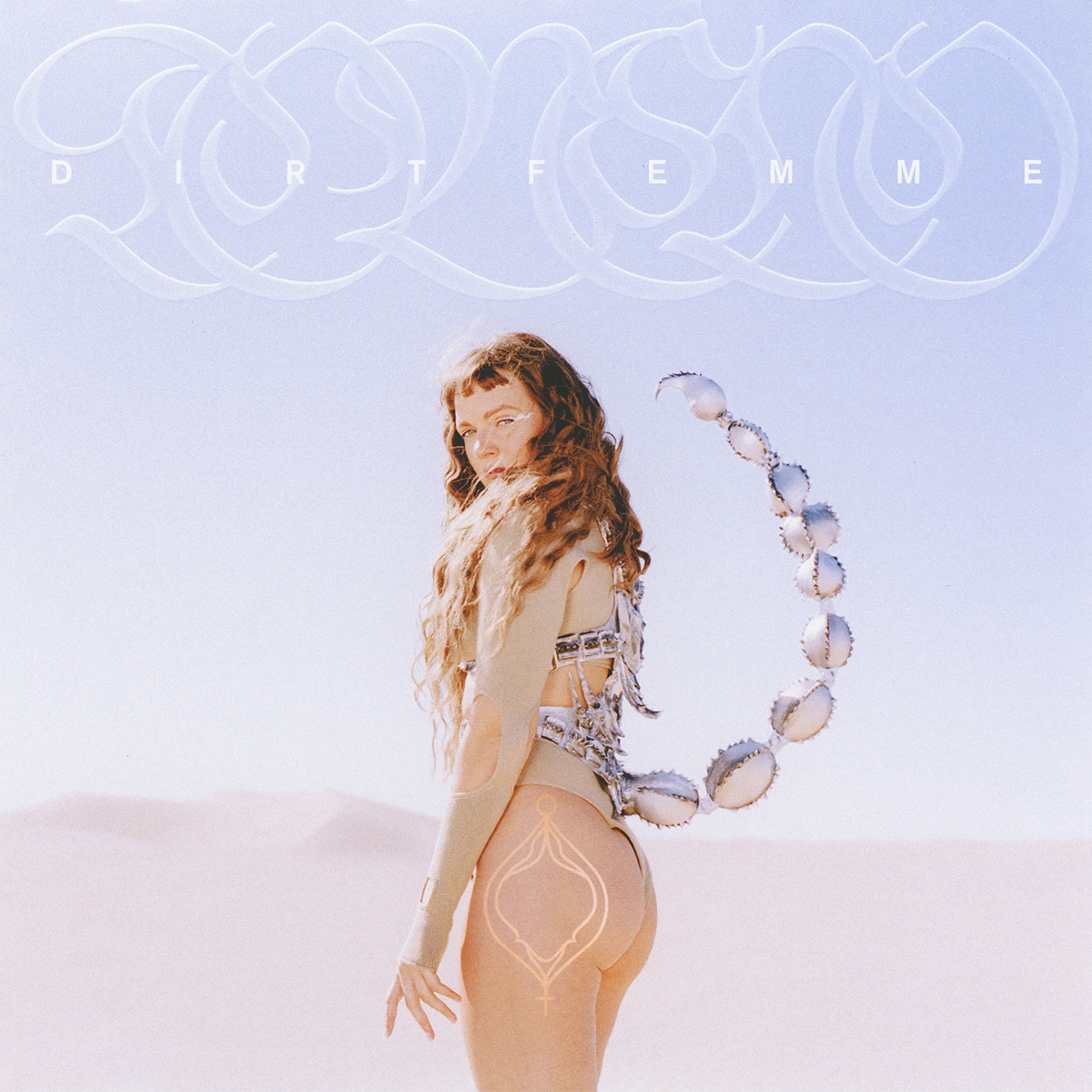 Pain-be-damned pop icon Tove Lo is back with a delicious new album Dirt Femme. In her full-length debut, Tove explores femininity beyond the monolith. It's an ambitious album for the artist who's been dubbed "Sweden's darkest export," one filled with euphoria, heartbreak, self-doubt, and surety.
The record is a new step forward stylistically for Tove, who consistently offers up deeply personal verse lines that give way to effortless hooks. However, Dirt Femme has a large, cinematic scope that enriches even her most stand-alone tracks to create an enthralling album.
Dirt Femme opens with "No One Dies for Love," its first-released single. Paired with the retro-futuristic music video, the song presents a glorious vision of heartbreak's resignation. Initially subdued, it burrows into the ear, creating an effective anthem that frames the remainder of the album.
"Suburbia" captures a newlywed Tove, appraising her role as a wife. Unwilling to settle down and fall into tradition, she builds a rich sense of indecision, that is in turn confused and confident: 'I hope you know that I know / you are the love of my life, / but I can't be no Stepford Wife,' the chorus declares in a track that veers between punk and pop. "Suburbia" showcases one of the album's greatest strengths. Throughout the album, Tove acknowledges the male gaze without conforming to it. It allows that gaze to provide context, without becoming trapped by it.
"Grapefruit" is a pulsingly structured track about the relentless struggle of body dysmorphia. A Robyn-esque offering, it will have you singing along well before you have time to unpack its nuance. "What I see is not me," Tove repeats to herself. It's a profound mantra, that aches in its delivery.
The album does lack some connective tissue, especially in its collaborations which often feel removed from Dirt Femme's overall vision. "Attention Whore" lags in the eleventh hour; "Cute & Cruel" feels glib in comparison to the rest of the album.
Then there's "True Romance". With its spare, steady beat, and some of the album's most gripping vocals. It is stunning in the full sense of the word. Yet because it requires so much emotional bandwidth from the listener, it feels as if it would be better suited as a bookend for the album.
Especially when it follows "2 Die 4," Dirt Femme's most exciting number. "2 Die 4" taps into something fresh and at the forefront of pop's current trajectory. Replete with a rich vocal landscape and retro y2k dance breaks, this track is a breath of fresh air. 'Drag you out at midnight / to dance in headlights / making out in the rain,' Tove lilts. It's the perfect party vibe for winter.
In her press booklet for the album, Tove ties the album to the feminine. "Femininity consists of countless sides," she says. "You'll find a warrior, a thinker, a poet, a creator, a lover, and a god within the infinite feminine scope." Dirt Femme shines through the prism of these identities, illuminating us with curiosity, nuance, and irresistible earworms. It's Tove Lo's strongest album yet.