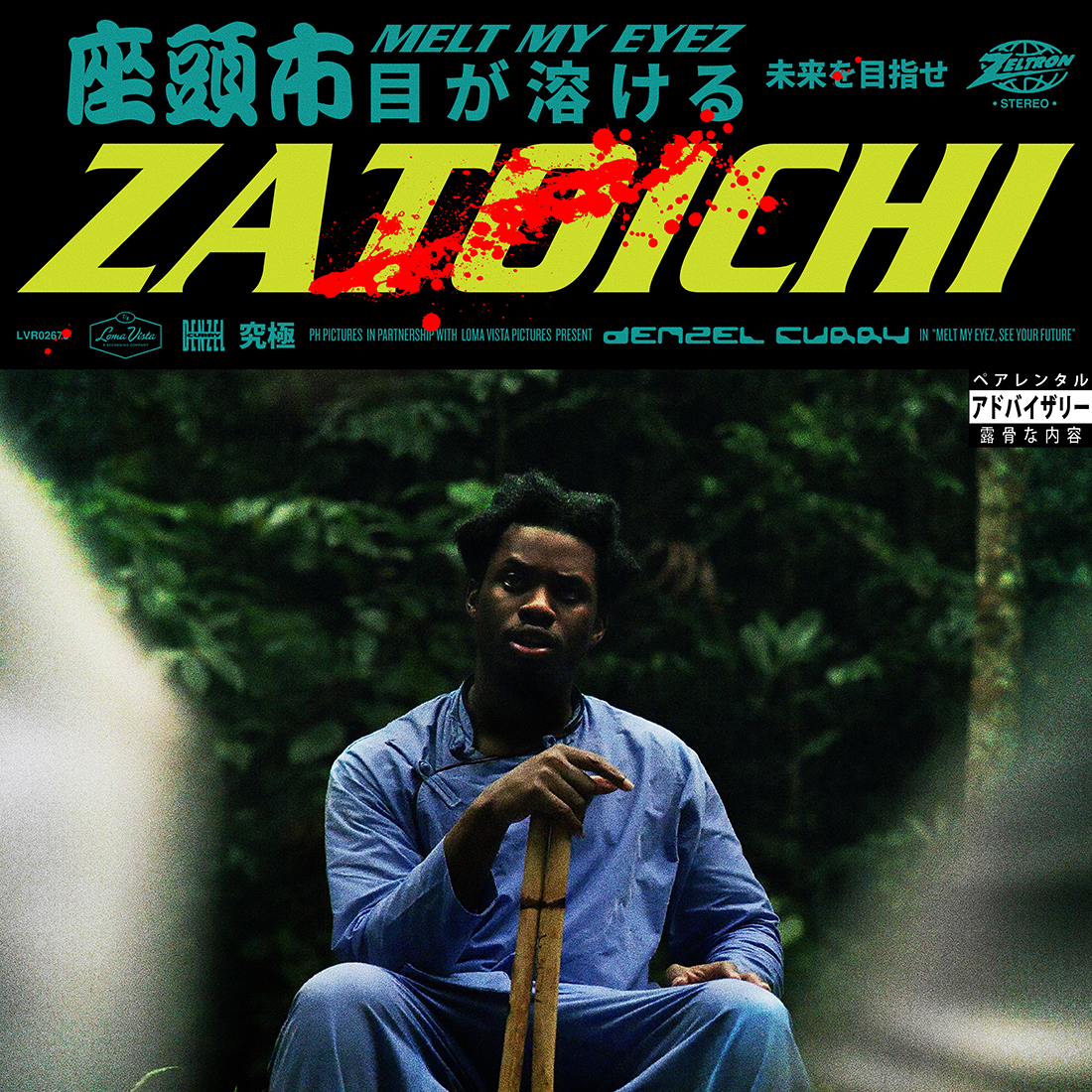 Florida-based rapper Denzel Curry dropped his new album Melt My Eyez See Your Future today providing hip-hop enthusiasts with some heat. Curry's latest project does a terrific job of blending poetic hip-hop lyrics with a modern trap flavor infused with jazz. Just writing that description, you know the album is going to make your head bump, and possibly melt.
Curry begins his album with "Melt Session #1," the whimsical horns with light vocals set a majestic mood in the track, before the aggression pierces. Accompanied by piano and drums a barrage of words, never overwhelming listeners, bar after bar hit their mark. As the song progresses you immediately understand Curry is growing, apologizing for past mistakes: "I dedicate this to the ones I hurt. It's time to get my spirit right on earth. Before my sins become an evil curse. Conquer thirst, can't revert to who I was first, I channel God through this verse." There is no chorus, he simply ends the song by chanting "I keep walking I keep walking! Melt!" which leads perfectly into the next track – "Walkin". This track is simply a banger. It starts off once again inviting listeners with soothing, heavenly singing in a more classic boom-bap style. However, the second half of the song switches up with more bass and trap claps that will bump your speakers.
"John Wayne" and "The Last" both tackle dark narratives in their own way. Curry has more gully swagger on "John Wanye" as he rolls through the hood with a gun on his hip like Wayne did in old Westerns. As the injustices against African Americans continue, he feels the only way to resolve these catastrophes is by shooting back. "The Last" furthers the dire message by adding the elements of the pandemic and systematic inequality.
"Troubles" encompasses all the struggles everyone goes through at a milestone in their lives. It's a short catchy track featuring the auto-tune legend T-Pain. Both men share stories, hustling to fix their situations. "Ain't No Way" is a collage of different rappers collaborating. Featuring Rico Nasty, JID, and 6LACK singing the chorus, all the talent give solid verses stating there's no way they're coming up empty-handed. The instrumental change for each artist which is great to hear. First starting trap to match Rico Nasty's energetic verse, calming down for 6LACK soft-spoken chorus before JID and Curry finish off the track.
"X-Wing" is a solid follow-up track as Curry doubles down on the previous message alone: "All these beats go dumb in the stereo, but I'm just too smart for the radio. Masked up like a young Rey Mysterio, mask off when I'm back in the studio." He then lists the harsh reality of legendary rappers Tupac, Biggie, and Mac Miller not making it to 28 and Curry's dire need to become rich. 
"Zatoichi" feels like a spiritual journey that awakens the listener with its faster pace. On this track, Curry takes the role of Zatoichi, a fictional blind swordsman. With frenetic drums kicking in the background, Denzel rapidly shoots out metaphors, especially in the distorted chorus like throwing stars or a katana slaying foes. Lastly, he wraps up the album with one of the best tracks, in my opinion, "The Ills". It's another throwback hip-hop song with good DJ scratches and piano keys. Giving shootouts to rappers from the 90s, Curry consistently changes up his flow with every other line he delivers.
Melt My Eyez See Your Future is a fantastic album for any hip-hop enthusiast to vibe to. The highly anticipated album provides thought-provoking lyrics that you'll want to return to again and again. Making listeners yell "Woo!" Curry shows maturity with the concepts he takes on. Showing his growth as an artist but more importantly showcasing a young man's determination to make it despite obstacles testing him.