LA-based musician Madeon (born Hugo Pierre Leclercq) made a stop at Toronto's History venue on his Good Faith Forever tour. The album is Madeon's second (released in 2019) and garnered attention from electronic and pop music fans alike and more than likely gained him an entirely new crowd of younger fans. 
The album is packaged with custom visuals in a very specific style created by Madeon himself combining still images and videos. The Good Faith Forever tour has been in his thoughts for as long as the album itself (since 2016) and we cannot talk about the show without taking a closer look at the visuals. Let's set the scene: large stage outfitted with two clear stands housing equipment, a clear mic stand with an LED light standing between them. The rest of the stage is empty but the set is not – a massive screen creates a vivid backdrop, telling a rich visual story of Good Faith. This album in many ways is more than just the music, it is a complete artistic package that you can experience in full-body live at the show, take home as a poster, or even buy as NFT art.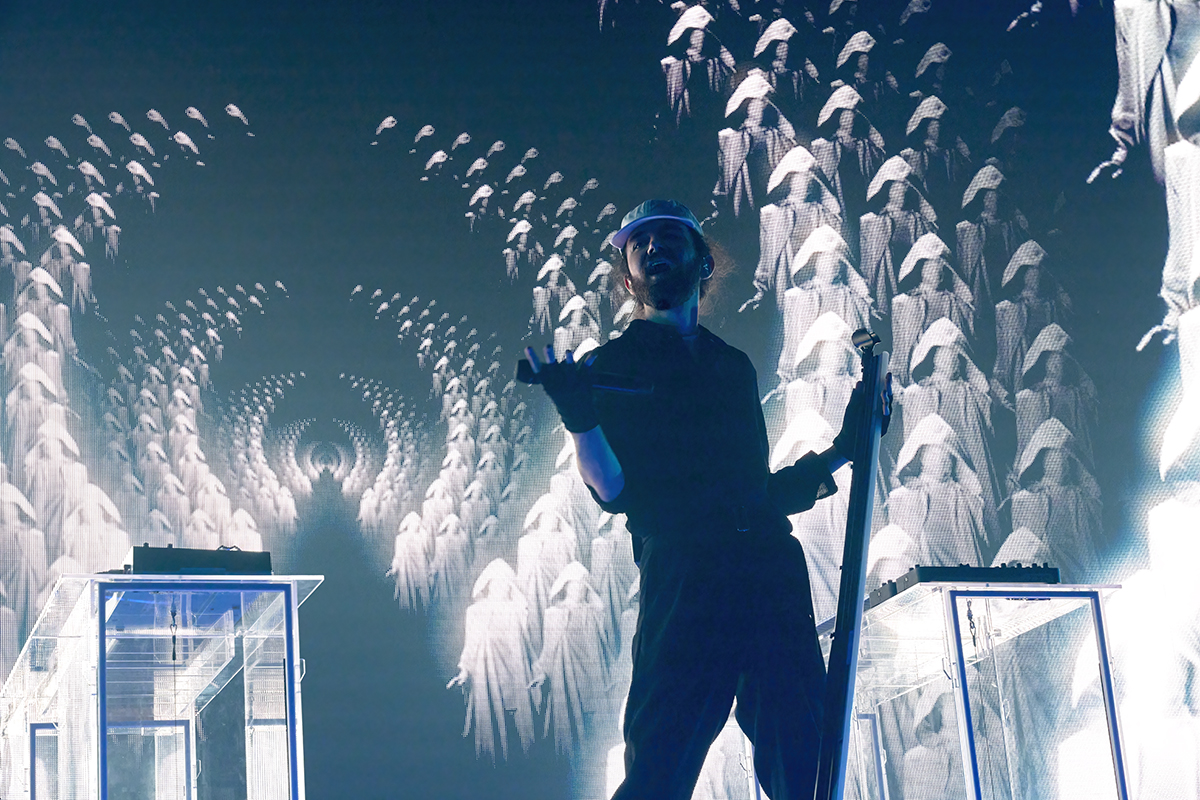 The making of the visuals involved actual actors in costumes, Madeon shared in a Reddit AMA. Many of the tracks featured rows of hooded figures filling the screen, very The Handmaid's Tale from the first take. Madeon wanted "the live show to feel more rooted in fiction than the rest of the era, so introducing characters and more lore-heavy elements was natural". Various messaging was also seen typed on the screen with heavy letters, in that apocalyptic kind of way, the design for which was inspired by functional packaging design. "Pay No Mind" (feat Passion Pit) visuals were a standout from the rest and felt like a vintage arcade game blended with that out-of-service box TV visual you will only now see in old movies. This Good Faith Forever tour is "a distinct sub-brand of Good Faith with its own visual canon" Madeon continued sharing on Instagram that putting these visuals together has been "the most rewarding creative endeavor" of his career.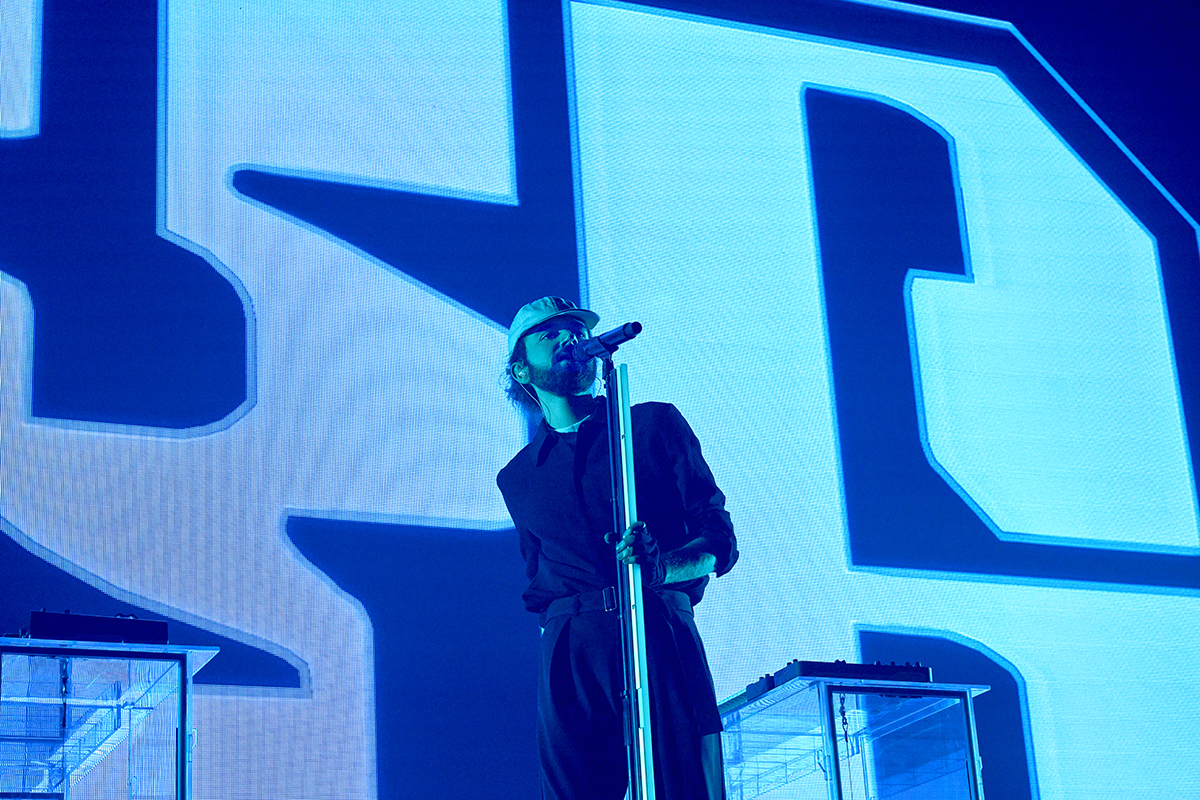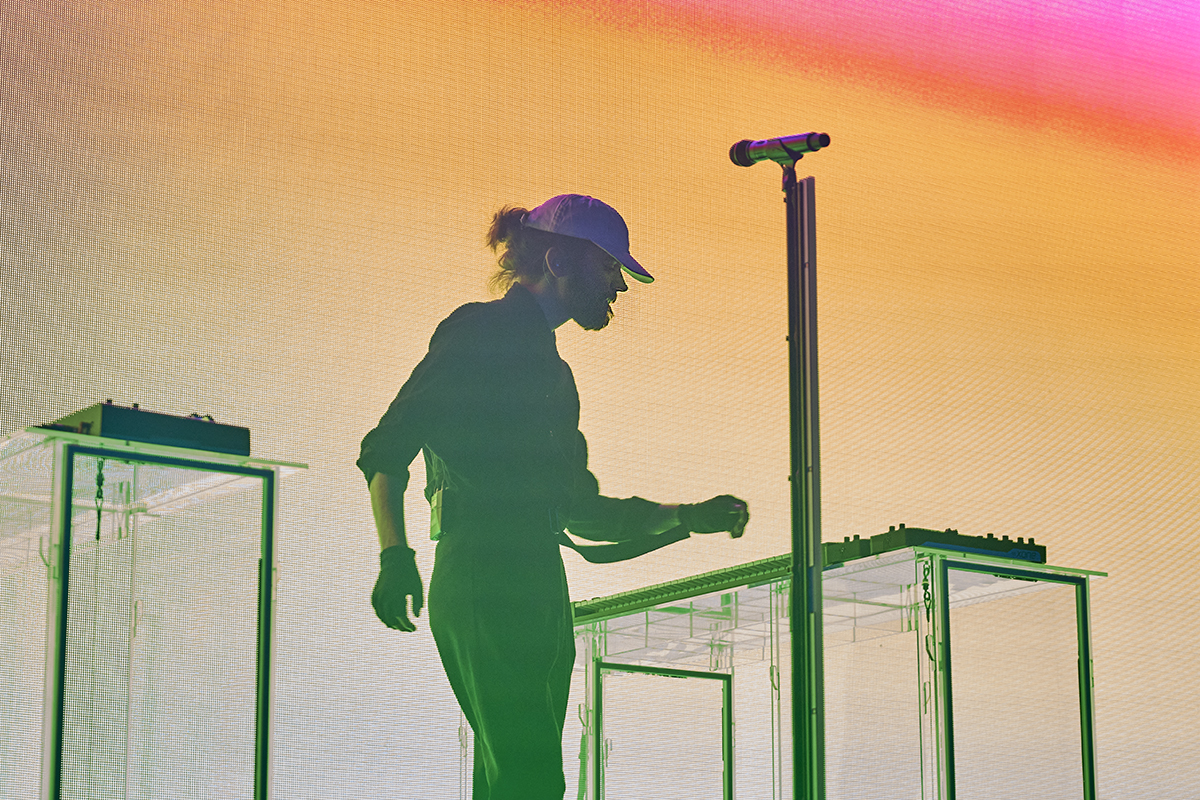 Though it took a while to produced this album the wait was worth the reward – the album got a Grammy nomination, most tour dates were sold out, and he even worked with Lady Gaga on her hit single "911" from Chromatica. Good Faith is a blend of electronic and pop genres and that certainly was noticeable at this live event at History. The crowd included older fans and young ravers, all equally ecstatic to be out dancing once again. 
From the opening track "All My Friends" Madeon had a grip on the room, speaking to the audience, dancing in his shiny shoes, and in many instances being a choreographed addition to the interactive visuals. "Miracle," "Mania," and "No Fear No More" were undoubtedly dance floor favourites accented with heavy strobe lights pulsing across the room (epilepsy warning in place). The show ran over an hour so a few tracks from Adventure ("Icarus," "Imperium")  were also mixed in throughout the set, all accompanied by mind-blowing visuals. 
Good Faith Forever is an experience and it was designed as such. It is safe to say those who came were a witness to something unique and likely experienced it in their own unique way but that's what a good cornet is meant to do, leave a memorable impression.
photo by Stephen Caissie