Canadian Music Week (CMW) kicked off on Monday with events in 4 venues across the city – more than enough for a Monday night. Choosing what to see can be slightly overwhelming but the lineup up is organized in themed showcases so this team chose to get to know some local hip hop and R&B talent at the Adelaide Radio Hall.
The evening showcased Del, Amaka Queenette, Haf n' haf, and Denver Haylee. The venue has a dark teenage bedroom or garage vibe with records with handwritten labels stapled to the wall. The performers were all local, young talent, pulling songs from the lifespan of their repertoire, granted most of them don't have pockets filled with songs so filling 45 minutes of stage time can be challenging.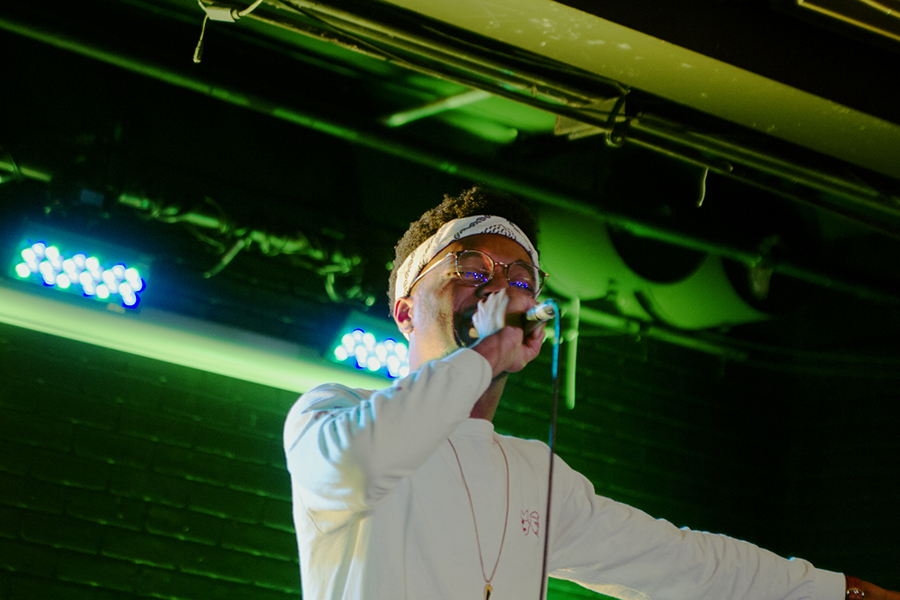 The night kicked off with Del, a Nigerian-Canadian artist who works to blend cultures and sounds from across the world. Del started rapping at the age of 14 and has a couple of releases behind his belt: debut EP Glen Road, 2016 and Songs About Her, 2018. Del puts a lot of effort into his lyrics which carry well in a live performance with good annunciation and smooth vocals.
Amaka Queenette [cover image], next on stage, describes her lyrics as "unrushed and thoughtful" aiming to evoke feelings of "nostalgia and sentimentality." Her performance was strong and inviting, engaging the small audience into a light conversation without too much effort. Amaka worked through her Vacant EP and a few extras before giving the stage up for the next performer, Haf n' haf.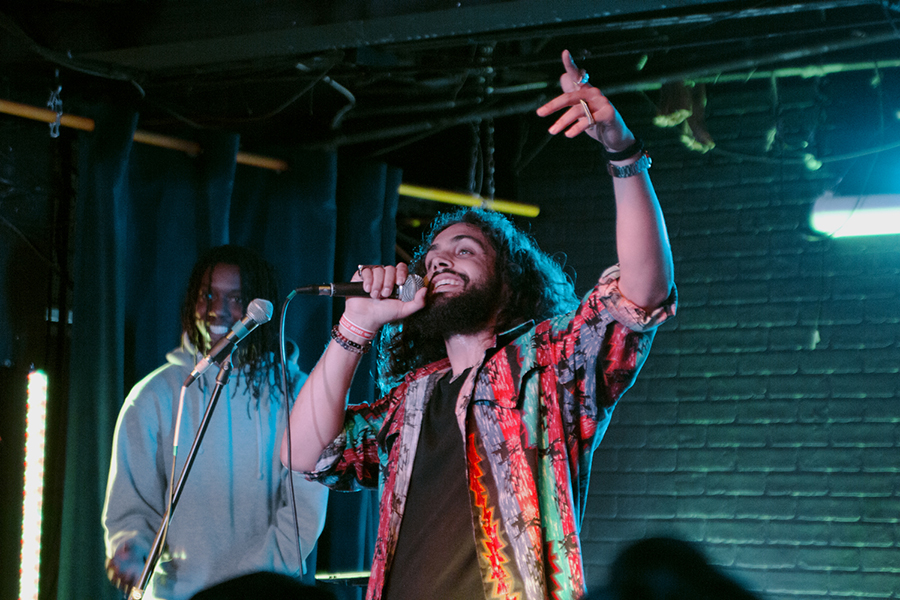 Joshua Bourgouin D'Aguiar, aka Haf n' haf, is a Toronto-West End-bred hip hop artist. Looking at his bio, Haf n' haf has been trying to build his presence for a while: "countless talent shows, showcases, radio shows, house parties, and local events, independently recorded 4 full-length original projects, among many other creative endeavors." He recently released a 5-track collaborative EP, Haf Pack of Woods (cue audience claps) and has an LP dropping this summer. The small venue was lightly filled and as Haf pointed out it was mostly friends and family. The few 'strangers' were ambitiously singing along, dancing, and shouting out encouraging words. A few tracks into the set he invited Lincoln Woods on stage to drop some rhymes. Woods, wearing a loose Hudson Bay button-up and a blonde mustache, is not your typical image of a rapper but the audience was pleasantly surprised with his sharp and clean lyricism, a contrast to Haf's "laidback cadence."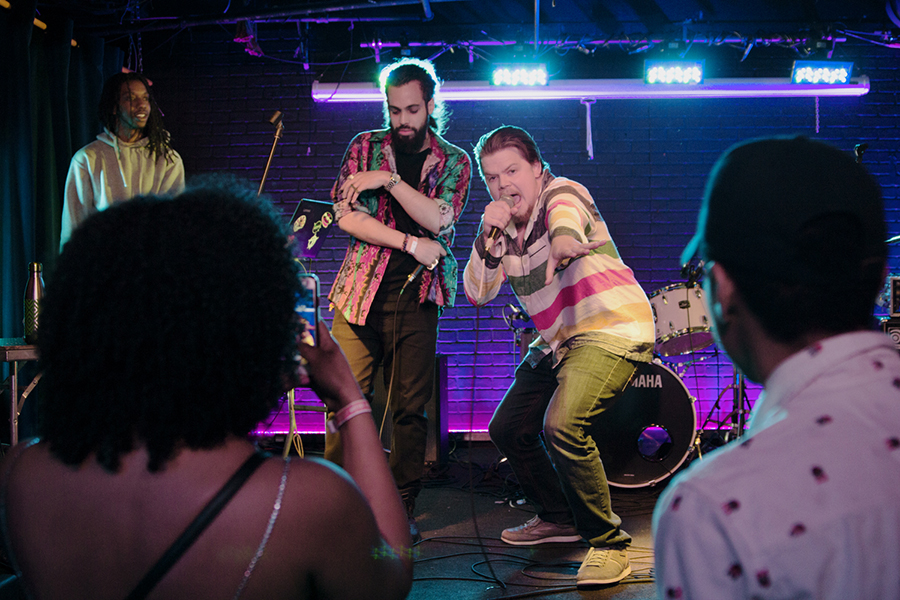 Toronto-based R&B/Soul artist Denver Haylee was last on the bill to close out the opening night. Accompanied by two backup singers and four band members, Denver stood her ground barefoot in the center of the stage, playing with her mermaid-inspired outfit. With a gentle, rehearsed voice she announced that all songs are written by "yours truly." This proud grand prize winner of the Honey Jam Canada 2018 Programme carried herself like a queen throughout the set. In her own words (or the words of her publicist) Denver's upcoming EP, The Elements of Love (also coming this summer), "highlights instances of affection, peace, compassion, and mercy throughout intimate relationships while celebrating the ability that men have to love passionately." That theme was threaded through her CMW set and stories she shared between songs while calling the audience to join her mission love and compassion.
photos by Vicki Mahony