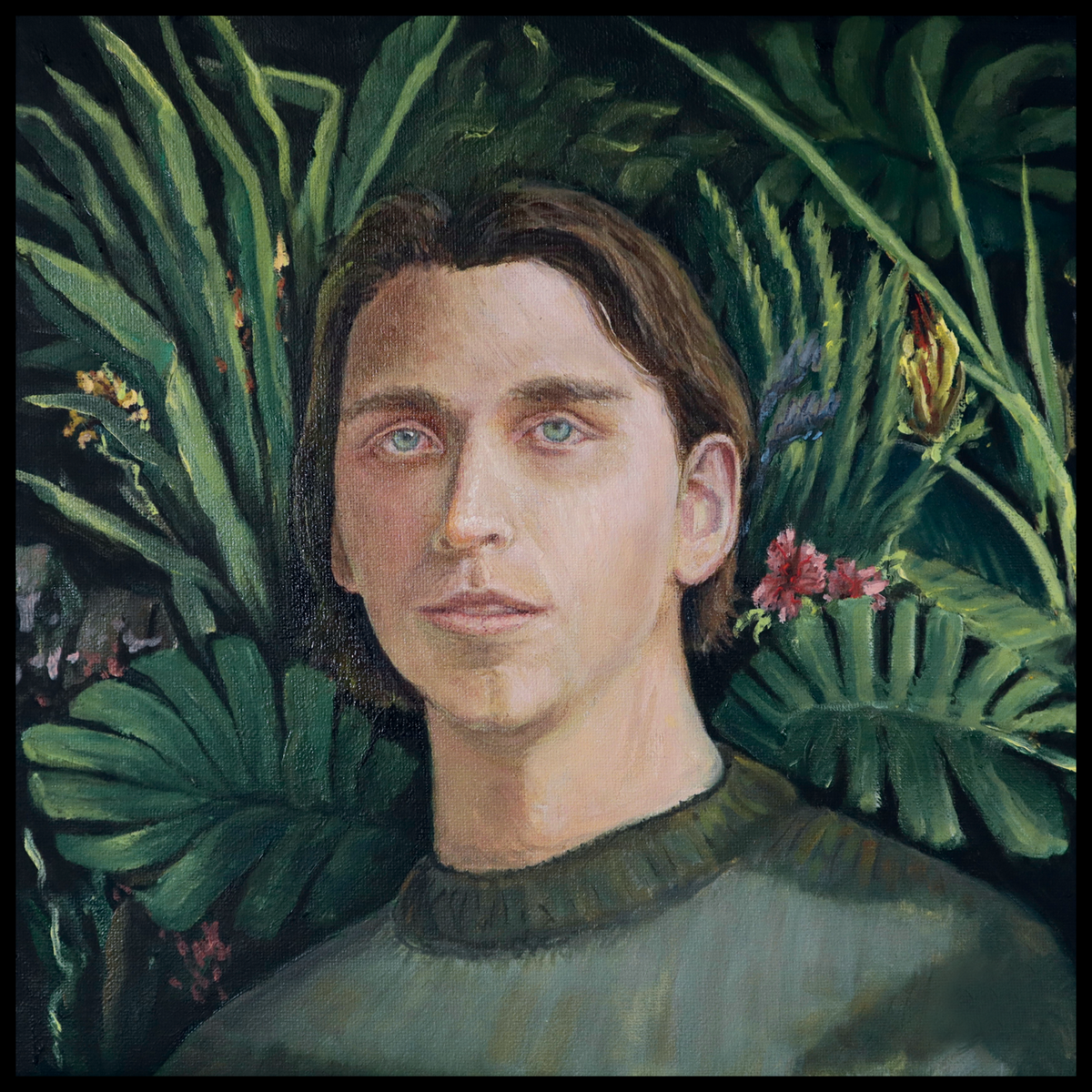 John Jagos, aka Brotherfinger, is tough to pin down. He's released two albums with the electronic label Mush, put out several instrumental albums, and even released and toured a Tears For Fears cover album. It would be pigeonholing him to describe his sound as merely one style (especially "chillwave"), seeing as he also melds together an indie sensibility with an electronic-leaning production style while, mixing in a whole lot more to create his enveloping, layered sound. On his new, self-titled album Brothertiger, Jagos pulls you into a synth-heavy world of dreamy, lavish new-wave and blissed-out, atmospheric arrangements.
A lot of the sounds and feel of the entire Brothertiger record are established right from the get-go with the opener "Tangerine". Warm synths burst forward after an opening couple of seconds of what sounds like somebody flicking through channels on television; as a listener, it's tough to not feel an instant vibe of escapism. It feels both retro and futuristic simultaneously; my mind instantly jumped to acts like Roxy Music, Talk Talk, and an industrial-less Depeche Mode, but with a more modern sensibility. Brothertiger's vocals sound intricately disguised and enveloping (a little bit like the late Mark Hollis), managing to stand out and center things while also fitting in really well with the palette of sounds going on.
There are even some acid house vibes in the air with the up-tempo, relentless rhythm, and anthemic chorus. "Be True" continues the hedonistic feel that Brothertiger has running throughout the record. Thematically, it's introspective ("I finally built the walls around me/Completely up, surrounding"), while sonically still serving up a dancefloor feel. There's a certain romanticism about it.
"Arizona" is the comedown, day after the night out track. Lush and full, it's the one that you're gonna want to blast in the car. The lyrics fit the feel to a tee ("Driving through Arizona by myself/Another trip through the Sun Belt"). It's one of the many tracks on the record that showcases Brothertiger's knack for exploding into a catchy chorus after lulling the listener into a blissed-out headspace. You know in TV shows when they show a dark dancefloor with a bunch of bodies moving in slow motion, seemingly disconnected from notions of time and space? You could pick any song on the record and it would be a perfect soundtrack to a scene like that.
 "Yesterdays" welcomes a nice switch up in the vocal tones as Spencer Chamberlain's bright, polished voice contrasts with Brothertiger's more manipulated, warped vocals. Jagos' production talent allows clarity of tone to stand out amongst his dense instrumentation, meaning things never get too cluttered. Rather, there's an almost constant state of smoothness. "Heaven" is maybe the bounciest track on the record, with a party feel reminiscent of The Blow Monkeys if you were to trade their signature saxophones with a vintage synth.
"Summer Wave '98" has a hip-hop feel with Brothertiger sing-rapping over another lavish beat. Like most of the songs, it's very 'sing-alongable'. "New Life" might be the standout of the entire album; it's where Brothertiger's vision for the songs seems to come together. It's fun, catchy, introspective, a bit moody has instrumentation flourishes that seem to come out of the left field, and has a serious throwback yet modern sound and vibe. Good for the dancefloor or for personal usage. It flows perfectly into "Torn Open" featuring Yvette Young, whose voice is another very welcome change of pace that infuses a lot of energy into the backend of the record.
Overall, Brothertiger is a really impressive release. Jagos makes sure that you can't put it, or him,  into one box. His technical skills go without saying, but he also brings a vulnerability to each song that makes the record as a whole really hit home. He doesn't go over the top with the production in a "look at me!" way. Rather, you feel like everything has been strained over and put in its correct spot to make the maximum impact. There are truly no wasted seconds. It doesn't let up. It's like the record could be one, long continuous track, and in an exciting way, not a boring one. It all flows together and connects very well, and there are more than enough intricacies to keep it interesting and engaging throughout. Brothertiger will sit nicely in the already eye-catching Brothertiger catalog.