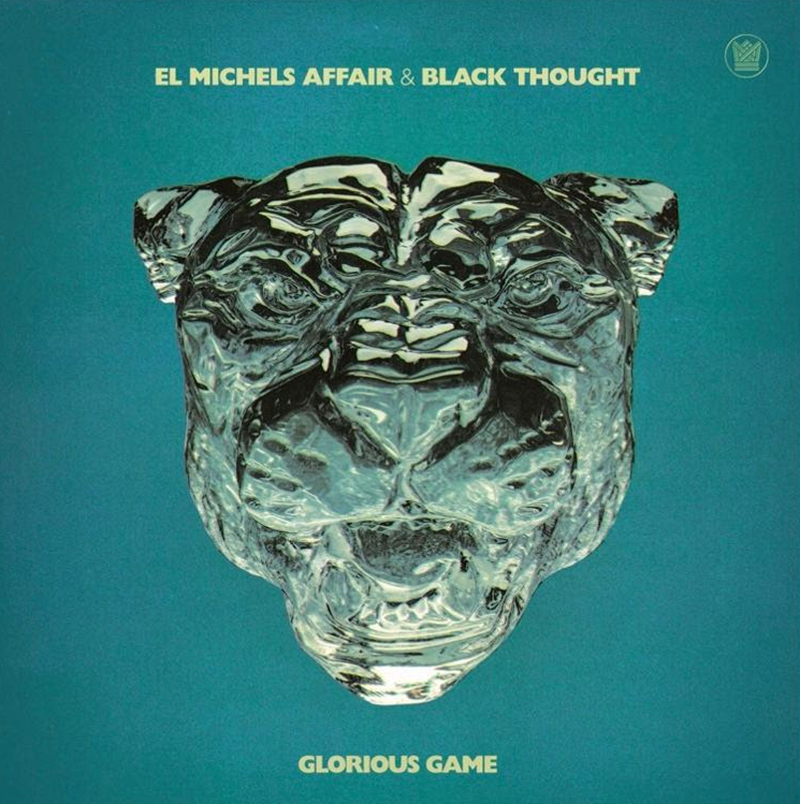 Very few MC's have a catalog to earn legendary status quite like Black Thought. The Grammy Award-winner and Co-Founder of The Roots is releasing his latest project Glorious Game on April 14th on Big Crown Records. What adds another layer of excitement to the project is that it is in collaboration with the cinematic soul band El Michels Affair. Led by Leon Michels, the group is no strangers to hip-hop having dropped many funky arrangements before like Enter the 37th Chamber, an homage to Wu-Tang Clans' debut album.
Being a part of The Roots, Black Thought knows how to work with an ensemble of talented musicians. Leon Michels and Black Thought's paths have been crossing since the early 2000s. Their shared mutual respect for each other's crafts often leads to collaborations in studios and in concerts. However, during the pandemic, Black Thought reached out to Michels laying down a foundation for Glorious Game. The final product was worth the wait.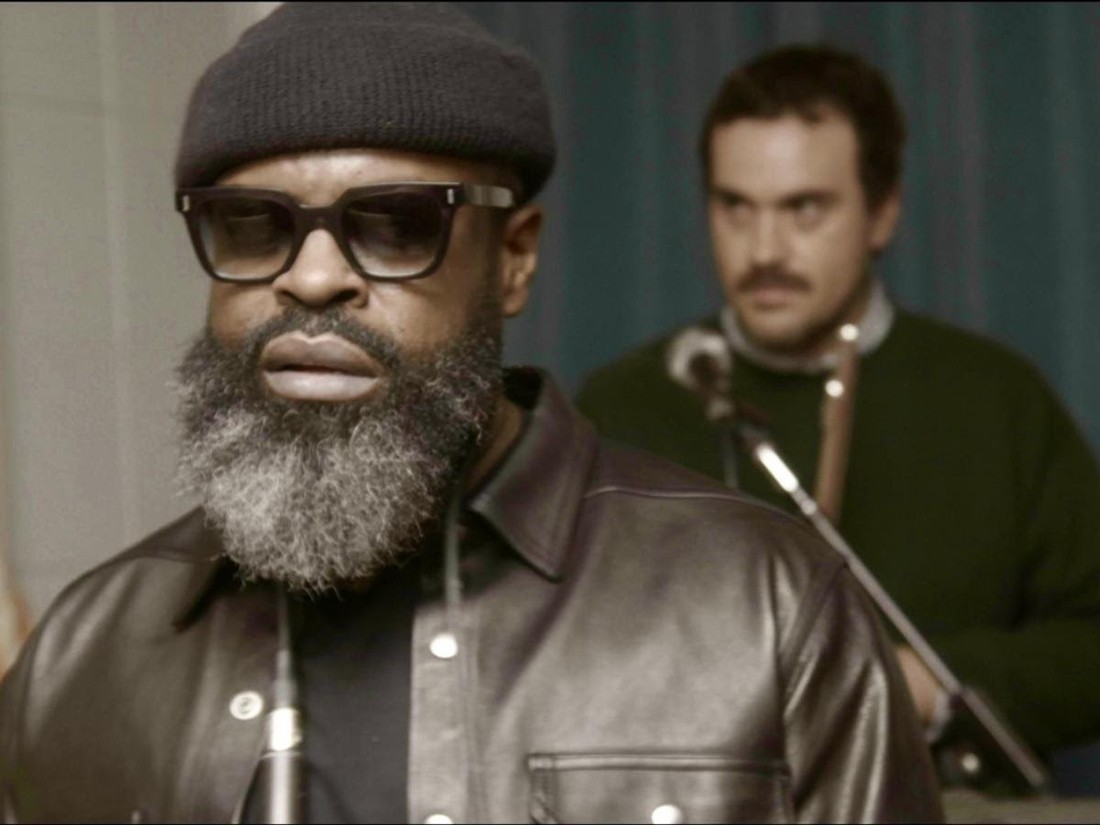 Glorious Game opens with "Grateful." Right off the bat Black Thought and El Michels Affair aren't messing around. Crashing drums and rough Jamaican chatting gets you in the headspace to prepare for rawness. The beat is gritty with booming bass as Black Thought lets his presence be known: "Ayo, one for the will of man, two for the kilogram. Three for the cold killer who can still be a millionaire."
The following song has the honor of being the album's title track "Glorious Game," featuring Kirby. It lives up to the name and deserves much recognition for highlighting the skills of everyone involved. If you claim to truly love and respect hip-hop, take notes. In two verses, Black Thought flawlessly demonstrates why he's had longevity and calmly shows why rap shouldn't be abused:
"Stop playin' the stakes is too high. Some say life's a trip, then you die. Patience brings all things in due time. If you's a real one, well that's a true sign…"
After a plethora of shots that go over your head (you're going to want to re-listen it again to not miss the message), Black Thought ends both verses with a smile: "Damn, I love this glorious game". Kirby then smoothly comes in with warm vocals that you can vibe out to: "Pimpin' ain't dead baby, Mackin' ain't dead baby. Ohh these are the glory days!" The echoing bellows get stuck in your head. El Michels' funky drums and mellow guitar riffs make you stroll down the street with swag. By the end, El Michels Affair wraps it up by tripping out the track before going overboard. All elements jell perfectly for a song that should be in your rotation. The chorus is addicting and catchy, and reappears near the end of the album alone as a delay-heavy interlude "Glorious Game (Reprise)".
"I'm Still Somehow" and "Hollow Way" is the perfect 1-2 punch of excellent storytelling. In "I'm Still Somehow," Black Thought illustrates the hardship of growing up in a broken system. For their part, El Michels Affair uses a Motown sample almost like backup vocals to allow the harsh truth to seep in giving Black Thoughts poem more impact. Yet against all odds still have the persistence to make it through the bullshit somehow. It feels as if you are looking at Black Thought's late-night session as he writes in his notepad. A part of that hopelessness, in reality, is felt on the following track, "Hollow Way", This song is an anthem of chaos. Here the instrumental is erringly spooky adding a sense that danger is on every corner. Black Thought talks about how ruthless the streets can be with the rampant presence of gun violence. It's a warning stating if you grab the hollow is a "hollow way" of living.
"That Girl" is a beautifully wholesome track. Black Thought raps a love letter, sharing nuggets of affection to a goddess he worshipped. It stirs up all the tropes from picking flowers to the physical and spiritual aura. Again El Michels Affair uses an old-school Motown sample that boosts the tenderness. It hit the heart when the vocals hit, "That girl break your heart! That girl will tear you apart!" But hey, sometimes you can't question what you feel.
Glorious Game is musical therapy. After all these years Black Thought is still one of the best MCs to ever do it. He does an excellent job of storytelling across the entire album especially on "The Weather" and "Protocol". Respectfully, Black Thought is an OG of the game, and the way he spits bars effortlessly should be celebrated. The fact that El Michels Affair does the musical arrangements on top makes this album a banger. El Michels Affair's soulful production with Black Thought's flow makes for a fantastic experience.