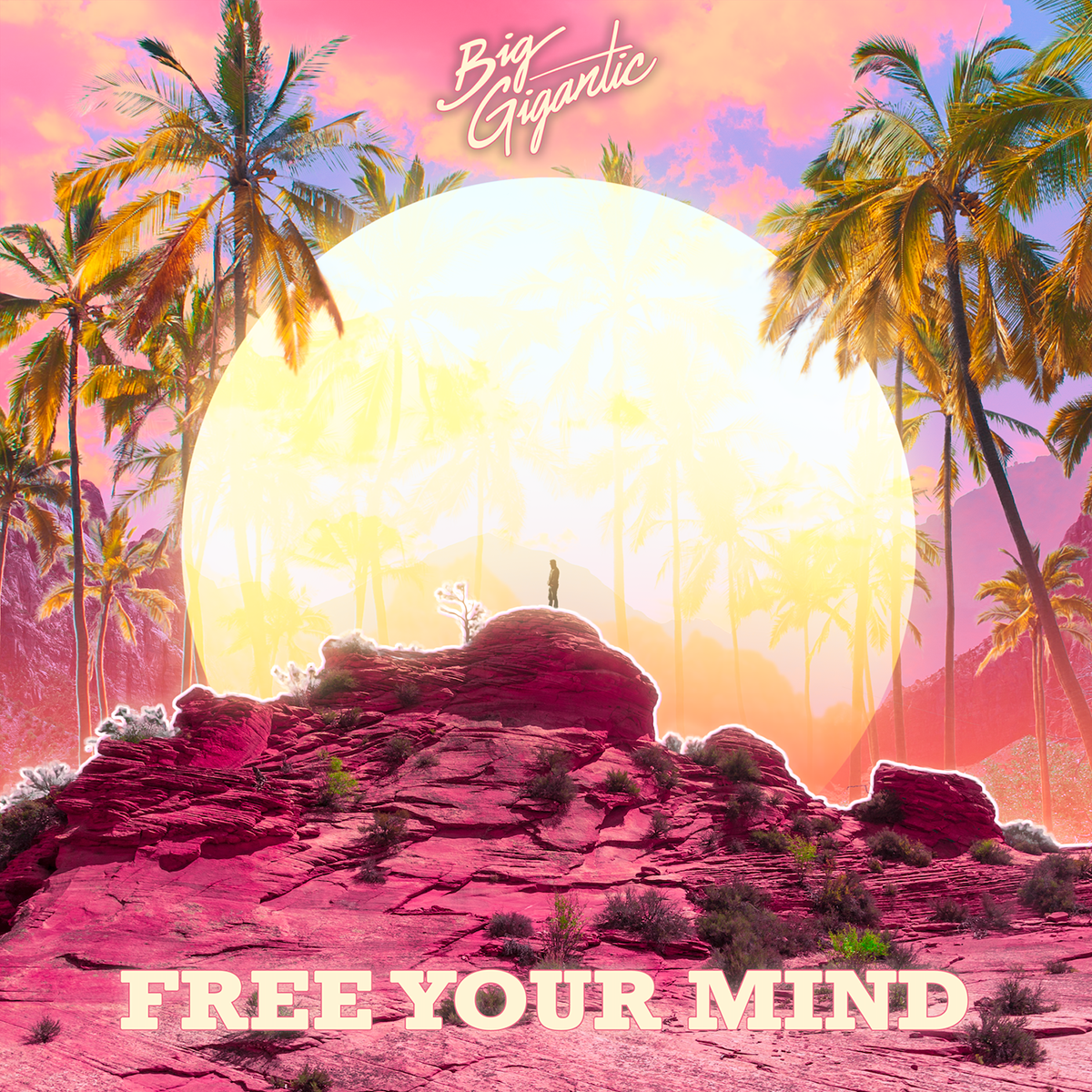 Colorado-based electro/hip-hop fusion duo Big Gigantic – made up of saxophonist/producer Dominic Lalli and drummer Jeremy Salk – dropped their seventh studio album, Free Your Mind, this February. A collection of heart-thumping EDM, hip-hop and reggae beats, the 13-track album is laced with the duo's signature funky basslines, sexy saxophone riffs, and sweet, soulful vocals. With a balanced mix of uptempo club bangers, hard-hitting beats and smooth jazz grooves, Free Your Mind is an electronic hybrid of musical genres that imaginatively blends styles to create a truly inventive sound.
Kicking off the record is the atmospheric and instrumental "Daybreak," signifying the electronica dawning of their new album that bleeds into the funky jazz beats of "Let the Speakers Blow," a hip-hop track bursting with energy and infused with the Lalli's infamous sax riffs.
More hip-hop/funk tracks on the album include "Higher" featuring The Funk Haters. Starting with a solid funk guitar riff the track switches gears and turns into a bouncy raver tune, with heavy computerized beats that build the tension until it explodes into a cool disco groove with a blaring horns section. "Supergigantic," a gritty rap track featuring Nigerian-Canadian rapper and singer TOBi, brings the swagger to the party. A more traditional hip-hop track with sleek rhymes, the pulsating beat is elevated by a smooth sax break that is pure ecstasy. Closing out the funk tracks is "Baad," featuring Pell and Louis Futon. Starting off slow, the song kicks up the drums to an uptempo breakbeat and sprinkles it with more jazzy sax licks.
"Burning Love" is a fun pop song with pretty R&B vocals that dance over an electrified calypso beat, and "Friends," with sultry vocals by Ashe, is a hypnotic R&B love story with a vintage feel.  The laid back pop song "You're the One", featuring EDM vocalist Nevve, about a girl longing for someone to notice her, makes you feel like relaxing in front of a campfire on a beach, and "Where I Wanna Be" will lift you up with its booming vocals, infectious sax riffs and heavily produced beats – a true dance number that will pack any dance floor!
"St. Lucia" is a suave reggae song with slick lyrics by American rapper, singer, songwriter, and producer Felly, and the title track "Free Your Mind" is a beautiful soulful tune with powerful vocals by Jennifer Hartswick that transforms into a hardcore EDM track.
A fun dance album that incorporates multiple styles, voices and rhythms to create something truly unique, Big Gigantic's Free Your Mind will change the way you hear musical genres as they break all the rules to create another hit record that will keep you dancing from start to finish.