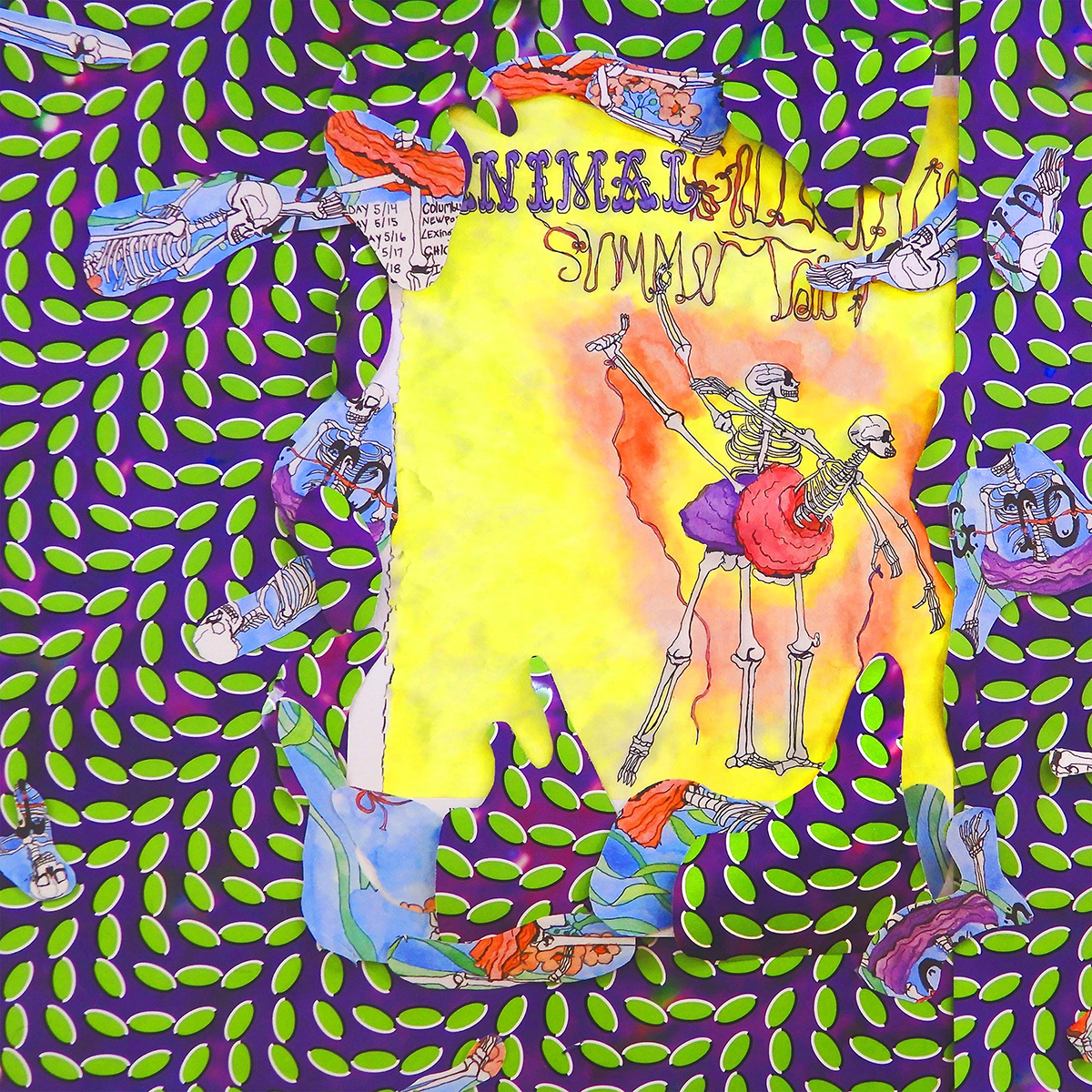 by Haley Paula Stein
On November 22nd Animal Collective looks back on the glory days of the new millennium with Ballet Slippers, a live retrospective to commemorate the ten-year anniversary of their iconic album Merriweather Post Pavilion.
Animal Collective, made up of Avey Tare (David Porter), Panda Bear (Noah Lennox), Deakon (Josh Dibb), and Geologist (Brian Weitz), came up in the early 2000s as prep school boys turned psychedelics. Where contemporaries, including Vampire Weekend and The Shins, boasted Ivy League indie-pop perfection, Animal Collective veered off into the weird.
Ballet Slippers follows suit, free-falling into the strange, twinkling universe Animal Collective explored since their conception. The album invites us as participants, not voyeurs. The live tracks give more: more feeling, more yearning in spacy guitar strums and vocal echoes. There is less measured strain than the studio recordings, and the result is dreamy and intoxicating, borderline maudlin. Songs stand more tender in their live versions, even amidst heavy reverb, Ballet Slippers proves that Animal Collective makes love songs.
Including earlier releases from 2001's Danse Manatee to 2007's Strawberry Jam, Ballet Slippers is made up of summer songs performed on tour between late May and early June. Themes touch on intimacy encountered laying in fields, walking around at night, and at the swimming pool. Summer songs put out for a late November release mark the change ten years can bring. "Banshee Beats" crones on about what we choose to remember and what goes forgotten. On "My Girls," the band plays with forsaking the material world for a simple life with loved ones. Ten years later, in the Instagram age, it's hard to imagine indie megastars making such pure admissions. With Ballet Slippers, Animal Collective asks to transport us back in time to the transient: that first trip, that cool mixed CD your ex-girl gave you, other little things you almost can't remember, but can never quite forget.